Penn State Nittany Lions Schedule: 5 Games You Don't Want to Miss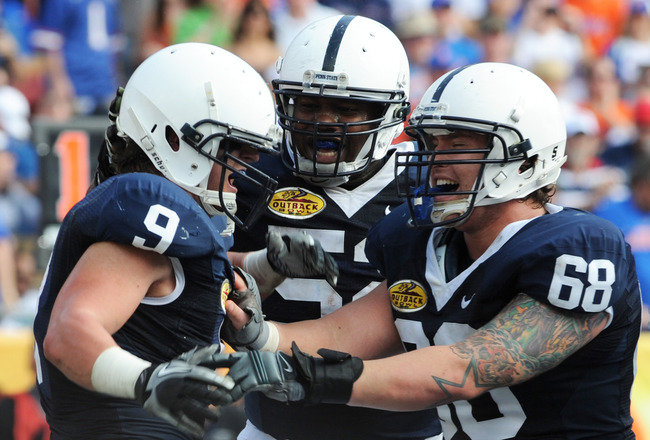 Al Messerschmidt/Getty Images
Just like any other year, Penn State has games on its schedule you just can't miss.
It's a brand new season dawning for the Nittany Lions, and I truly believe they can make the leap this year.
If Joe Paterno can stay healthy and hand the reins over to Rob Bolden, the sky's the limit.
With that in mind, here are five games you don't want to miss.
Week 2 vs. Alabama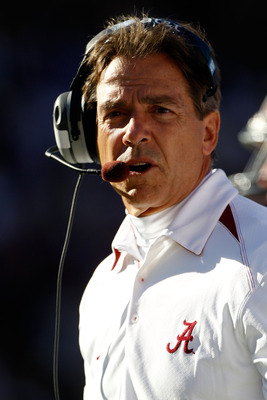 Chris Graythen/Getty Images
If you're a true PSU fan, there's no way you can miss this game.
I haven't forgotten the 24-3 beating the Crimson Tide gave Penn State in Week 2 last year, and I'm sure Joe Pa hasn't either.
Alabama is stacked again on both sides of the ball, but don't count the Nittany Lions out. While they most likely won't win this game, except the game to be much closer than 24-3 this time around.
Week 8 vs. Northwestern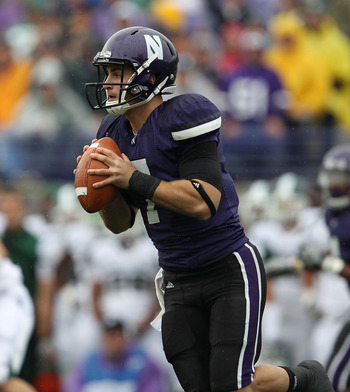 Jonathan Daniel/Getty Images
Some people may be shocked at this choice, but this Northwestern team went 7-6 last year and 3-5 in the Big Ten.
This is a nice road test for PSU before it gets into its extremely tough November schedule.
The Lions should win this game with ease, but look more at how they play during this game than the result on the scoreboard.
Week 10 vs. Nebraska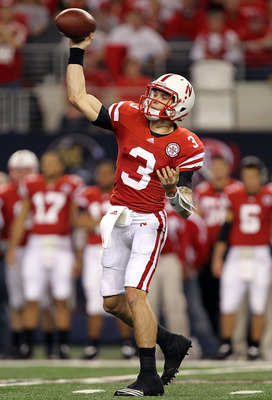 Ronald Martinez/Getty Images
What better way to welcome Nebraska into the Big Ten than a defeat on your home field?
Nothing, that's what.
With Ohio State in its current state, people expect Nebraska to run away with the Big Ten title.
I say not so fast. This game is a huge test for PSU, and while the Nittany Lions probably will not win it, it'll be a nice setup for the Big Ten championship game should both teams make it.
Week 11 vs. Ohio State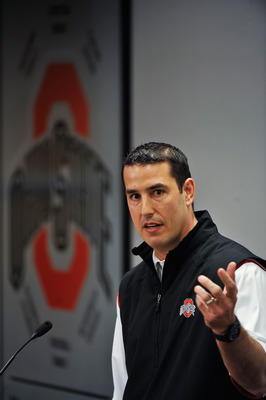 Jamie Sabau/Getty Images
I wonder how many Penn State fans are still upset Terrelle Pryor didn't come to their team.
Talk about dodging a bullet. While Pryor was great in his time at Ohio State, his departure, along with Jim Tressel's, leaves the Buckeyes severely depleted.
With a new head coach in Luke Fickell (no head coaching experience) and Joe Bauserman currently starting at quarterback (two TD and one INT for his career), PSU should be able to hand OSU a loss this season.
Week 12 vs. Wisconsin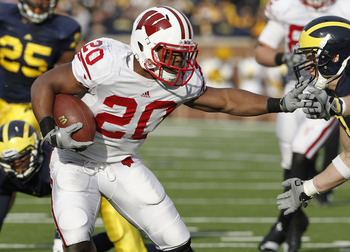 Gregory Shamus/Getty Images
This is one is going to be tough. The Wisconsin Badgers went 7-1 in the Big Ten last year.
7-1.
They're currently ranked No. 11 (one behind No. 10 Nebraska), and beating Wisconsin isn't going to be easy.
Just like the Nebraska game, I don't honestly expect the Lions to win.
But if PSU gets hot come November, we could have a very interesting game on our hands.
Keep Reading

Penn State Football: Like this team?