Miami Hurricanes: Death Penalty Possible for Latest Team to Commit Violations?
August 17, 2011
Streeter Lecka/Getty Images
In the wake of the recent wave of college football sanctions, allegations and investigations, one is left to wonder if there is an answer to the frequency of scandal.  Several of the top programs in the country have become targets of NCAA investigations for everything from recruiting violations to illegal benefits to spending too much time practicing.
USC was the first to feel the wrath of the NCAA, facing a two-year bowl ban and the loss of 30 scholarships over three years for "improper benefits" given to Reggie Bush and his family.  Bush relinquished his 2005 Heisman trophy, and USC was stripped of their 2004 BCS title.
The University of Michigan was hit with major violations stemming from players admitting to the Detroit Free Press that the Wolverines were spending more time practicing than what was allotted by NCAA rules.  When the NCAA investigated the allegations, the coach at the time, Rich Rodriguez was charged with "not creating an atmosphere of compliance."  The NCAA accepted Michigan's self-imposed penalties of reduced practice time and reprimand of the coaches and assistants involved.
North Carolina has been hit with just about every violation that the NCAA could possibly throw at them.  The Tar Heels allegedly committed academic fraud, gave improper benefits and preferential treatment.  They also misled the NCAA during their investigation and failed to monitor their student athletes.  Coach Butch Davis was fired in the offseason and the NCAA will meet in October to decide on the fate of the Tar Heel football program.
Allegations of a pay-for-play scandal surrounded Auburn quarterback and Heisman Trophy winner Cam Newton throughout the entire 2010 football season.  There is still an open investigation regarding claims that Newton's father Cecil, was asking schools for over $100,000 for his son to play for their program.  No punishments have yet been handed down to the Auburn Tigers.
Ohio State made some of the biggest news with a group of players known as the "Tat Five."  The Buckeye players involved included quarterback Terrelle Pryor, running back Daniel "Boom" Herron and wide receiver DeVier Posey.  They were claimed to have traded several pieces of Ohio State equipment and memorabilia to a Columbus tattoo parlor owner in exchange for tattoos, drugs and cash.  Pryor was also alleged to have signed autographs for up to $40,000 in cash. 
Coach Jim Tressel resigned in the offseason, and Terrelle Pryor has chosen to leave the university with hopes of entering the NFL supplemental draft.  The other players involved in the scandal are suspended for the first five games of the season, meanwhile the NCAA is deciding how to best discipline the Buckeye football program.
Oregon and LSU are both being investigated for use of a scouting service from Willie Lyles, who each university paid thousands of dollars to for outdated recruiting information.  Lyles had relationships with multiple players who attended Oregon and is being investigated to see if there was involvement with LSU football players.  Coaches of both schools, Chip Kelly and Les Miles have denied any wrongdoing, and are open to any investigation the NCAA would like to stage.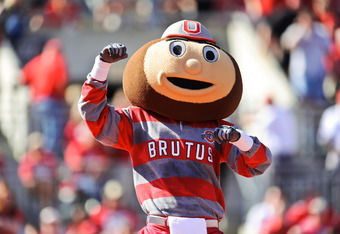 Jamie Sabau/Getty Images
With former University of Miami football booster Nevin Shapiro making news over the last few days with information regarding gifts given to Miami football players, we may have finally seen the straw that breaks the camel's back with the NCAA.  Shapiro claimed to have provided players with cash, cars, yacht trips, jewelry, meals, nightclub outings, sex with prostitutes and even an abortion for a player who had accidentally impregnated a girl.
According to Shapiro, he had done this from 2002 to 2010 for at least 72 players, with several coaches and members of the athletic department perfectly aware of what was going on.  If the NCAA finds evidence that university officials turned a blind eye for almost a decade to such excessive violations, the Hurricanes may be hit with a punishment that would take years to recover from.  Miami could be determined a repeat offender, which opens the door for the NCAA to impose the death penalty.
The death penalty is a crippling punishment that puts a university's football program on hiatus for a year, and has been handed down only one time, to Southern Methodist University Mustangs (SMU) in 1987.  It destroyed the Mustangs football program, which was found to be repeat offenders of paying players to attend their university.  SMU had only one winning season in two decades after the vacated season and is just now showing signs of life under new head coach June Jones.
Breaking the rules has become a pest that has infested college football.  It seems that every day a new report is being released stating that another university is being investigated for violations.  The NCAA needs to provide clear cut rules on what is acceptable, and what the punishment will be for those who choose not to abide by the laws set for football programs. 
Miami may have finally forced the NCAA to expedite this process as a result of the bombshell interview with Nevin Shapiro, conducted by Yahoo Sports.  Only time will tell what the fate of the Hurricanes and several other of the nation's top football programs will be.