Wisconsin Football: 10 Freshmen to Watch in 2011-12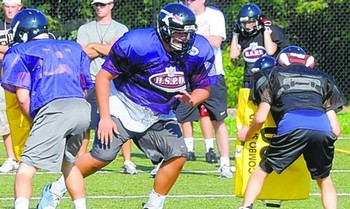 Believe it or not, Rob Havenstein (middle) is just a freshman.
The Wisconsin Badgers won the Big Ten conference championship in 2010 thanks in large part to contributions from seniors Scott Tolzien, Gabe Carimi, John Moffitt, Lance Kendricks and redshirt junior JJ Watt.
These upperclassmen represent a fundamental philosophy instilled by head coach Bret Bielema: Wisconsin is a developmental program where its players are expected to get better each and every day.
So it's no surprise the champion Badgers (I just love writing that) were upperclassmen heavy (and featured some, well, heavy upperclassmen).
However, the Badgers don't sniff the roses in Pasadena without the efforts of a few fabulous freshmen.
Predicting the impact and success of freshmen in a program like Wisconsin (in June, no less) is sort of like predicting the career path of your child at age 6. Sure, there are signs, but it's more of a wait-and-see process despite they're look-at-me tendencies.
So without further adieu let's take a look at 10 of the most likely of Bret Bielema's baby Badgers burgeoning to breakthrough in 2011.
10. Melvin Gordon, RB, Kenosha (WI)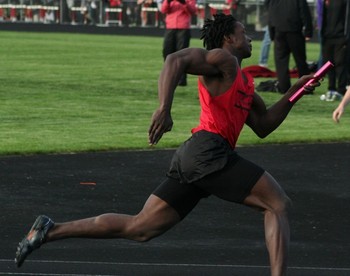 Author's note: The author bears a striking resemblance to Gordon
In truth, Gordon should probably head the "Badgers to Watch in the Summer of 2011" because he is the most talented skill position player Bielema has lured to Madison in some time.
What the 6'0", 188-pound Kenosha product does during "Fall camp" (which occurs in August) will determine whether or not the super athlete sees the field in September.
Gordon is on record saying he wants to play running back. Several scouts believe his future is best served at linebacker, safety or receiver.
9. Rob Havenstein, OT, Frederick (MD)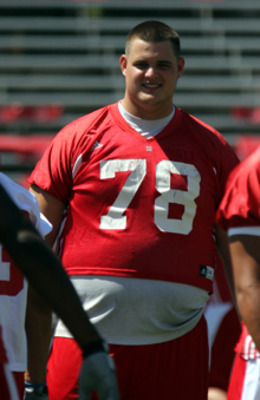 Author's note: The author does not bear any resemblance to Havenstein
The biggest Badger on the roster, Havenstein at 6'9" 343 lbs, will push (or sumo) senior Josh Oglesby for the starting job at right tackle.
Many think the gig is Oglesby's to lose, but a torn ACL and spotty play by the incumbent mean the door is ajar for the massive red-shirt freshman from Maryland.
8. Kenzel Doe, WR, Oak Ridge (NC)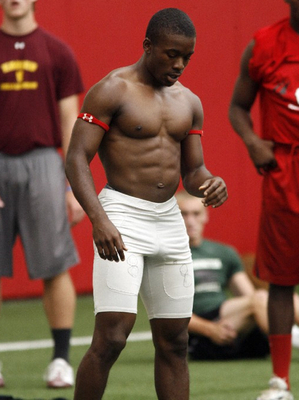 From the biggest Badger to the smallest one, Doe is nearly 200 lbs lighter than his fellow freshman.
The 5'8" 160-lb receiver who runs like a deer (a female deer, zing) is primed to assume David Gilreath's role in the slot as well as on kickoff return.
Doe graduated a semester early from high school in December of 2010 and enrolled at the UW in time for spring practice in 2011. With 4.4 speed, prom won't be the only thing Doe will have eluded during his time in Madison.
7. James Adeyanju, DE, Chicago (IL)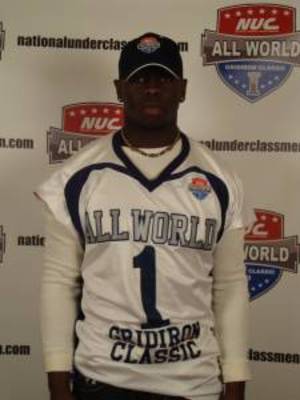 One of the top 25 high school weakside defensive ends in the US in 2010 according to Rivals.com, Illinois-bred James Adeyanju is one of two sparkling defensive ends Bret Bielema recruited to Madison (the other is Jesse Hayes from Cincinnati).
I may be projecting a bit here, but at 6'2" 250 lbs Adeyanju has the size advantage over Hayes and may contribute right away.
Also, my notes say "big hips, big butt" which is great for Adeyanju, but kind of creepy for me.
6. Peniel Jean, CB, West Palm Beach (FL)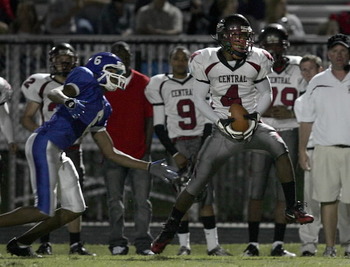 From West Palm Beach, Florida, Jean took his talents to southern Wisconsin in 2010 (a quasi-reverse commute if you will).
Jean (5'11", 193 lbs) sits behind fellow Floridian and All Big Ten selection Antonio Fenelus on the depth chart, but the aggressive, converted safety is destined to play a role this fall.
5. Warren Herring, DE, Belleville (IL)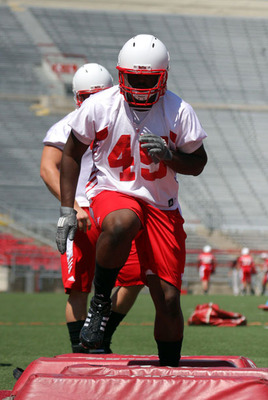 With JJ Watt in Houston, the Badgers have a problem. The solution may be the quick and strong redshirt freshman Warren Herring.
The up-and-down performances of veteran defensive ends Louis Nzegwu, David Gilbert, Brendan Kelly and several others mean there is an opportunity for a young sackmaster.
In short, the Badgers need more productivity from end this fall and the 6'3" 266-lb Herring has a chance to fly for the cardinal and white.
4. Joe Brennan, QB, Audubon (NJ)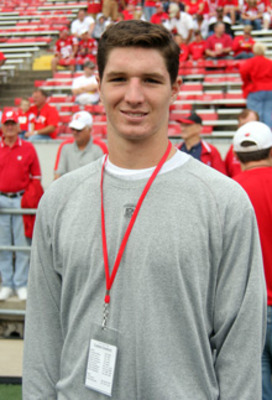 If Joe Brennan is taking snaps for the Badgers this fall it's either a really good thing or a really bad thing.
At press time Brennan is the back up to Jon Budmayr and the NJ product will only see playing time if the Badgers are way ahead or if Budmayr falters.
Head Coach Bret Bielema admitted after the spring game that his quaterbacks were "nowhere close to where they needed to be."
In fairness to the red-shirt, Brennan has now spent a full year with offensive coordinator and QB coach Paul Chryst and at 6'3" with a cannon arm, the current backup still has time to make his mark on the program.
3. Isaiah Williams, WR, Miami (FL)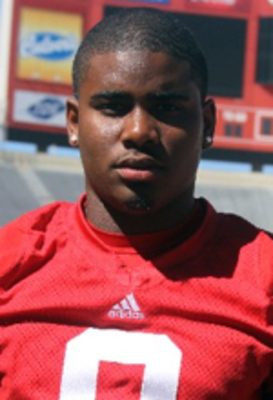 The next generation of UW pass-catchers is upon us and someone must step to the forefront.
My pick is Isaiah Williams, a lightly-recruited receiver from Miami, Florida.
The 6'1" 202-lb redshirt freshman is the type of possession receiver that regularly thrives in offensive coordinator Paul Chryst's savvy offense.
Williams is known for his above-average hands and crisp route-running. He's behind Nick Toon and Jared Abbrederis on the depth chart, but finding a role on third downs and in the red zone is Williams likely calling this fall.
2. Jake Keefer, LB, Baldwin (WI)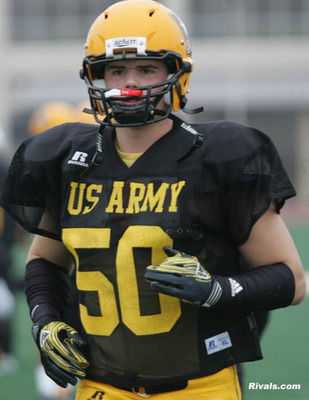 The only high school player from the state of Wisconsin to play in the US Army All America game early in 2011, Keefer's position de guerre is still undecided.
Many think he will move inside once he gets to Madison while others think he is purely an outside linebacker.
The first of the 2011 commitments, the 6'4" 215-lb Baldwin native reminds me of current outside linebacker Mike Taylor—tough, smart and always around the ball.
1. Jeffrey Lewis, RB, Brookfield (WI)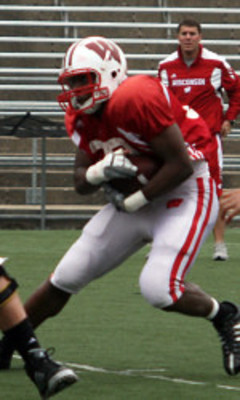 If the 6'2" 210-lb Lewis is as fast as they say he is I may just call him Carl.
With the transfer of senior running back Zach Brown, the door is open for the Brookfield Academy (WI) product to make his mark much like Big Ten Offensive Freshman of the Year James White did a season ago.
We all know Bielema loves to rotate his runners so look for Carl, err, Jeff to hit a few home runs, especially early, in the non-conference portion of the season.
Keep Reading

Wisconsin Badgers Football: Like this team?