Oregon Duck Football: Pete Carroll Comments and the Year in Review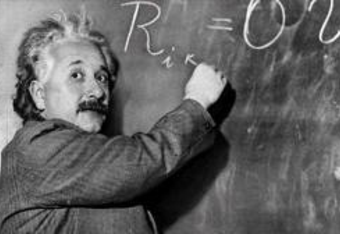 College is a time of semesters and quarters, where college professors bore the paint off the walls of classrooms across the country with pop quizzes and sleep inducing lectures. And at the end of these marathons, students get to re-enjoy all this again during the infamous "week of review."
This is when the same profs go back and summarize all their lectures in quick one paragraph summaries, of all the stuff they covered, that nobody cared about the first time they heard it.
And then right at the end, to make sure all the little kiddies are still paying attention, they'll throw in another little new something that absolutely will be on the final, to make sure they've gotten every ounce.
So since that's a long-established tradition, we should probably do likewise before this summer begins, so that we college football fans know what to say to our haughty Duck hosts, when they start mouthing off about what a great team they were last year.
Last year we started the series by pointing out a number of...um...well how do I put this gently? The way in which the Oregon coaching staff seemed to be "class-challenged" when they played football games, since they had this habit of running up the scores on hapless teams last season, long after the games had been decided.
I concluded that it must be the frustration of being pummeled for seven straight decades, finally coming out, like a therapy session in which the innocent-looking client suddenly and surprisingly admits that he's a serial murderer.
An unexpected loss in Seattle will have Duck fans cranky in November!
Otto Greule Jr/Getty Images
Other games were covered too, including the embarrassing two-point squeaker that the Ducks barely managed over the California Golden Bears.
You remember California, right? That's the team that the hated UW Huskies obliterated later in the season with ease
Then there was the similar game style against Oregon State, with a similar disturbing pattern.
We looked into how Texas Christian University got jobbed by the BCS system, and that many of us suspect the Horned Frogs would have dealt the Ducks an embarrassing beat-down, similar to what they dealt to Wisconsin, had they merely been given a chance to do it.
Since they were not given a chance, we discussed the stunning title game media coverage against Auburn, and the analytical brilliance of the announcing team from ABC. Brain cells are still dying five months later. (Although truth-be-told, Kevin Strickland's work on the same topic puts anything I've written to shame.)
We also looked into the media coverage of two other bowl games in comparison, the not famed Las Vegas Bowl and the Holiday Bowl.
The strong likelihood that next year will be a season of severe let down was explored, since the nucleolus of last year's Duck team has long-since departed the scene to graduation.
And we covered the absurd and incredibly humorous boasting by the Duck faithful that their team will never ever lose another football game again, in spite of (if the spring game is any indication) an offensive line that has trouble pushing a lawn mower.
Likely Oregon Duck Football Record in 2011
Then there's the "murder's row" schedule with a near-certain loss to start the season, and a month of November where the Ducks will be lucky to play .500, let alone come out unscathed.
We discussed the many reasons the rest of the world despises Oregon Duck fans, an article aided by the many comments from Duck fans themselves.
The topic of the Duck's owner, Phil Knight, was discussed, in particular the slimy way he has earned his money via sweat shops and exploiting children, and the disappointing lack student protest that normally accompanies such atrocity.
Along the same lines, we covered the way Oregon is wasting ridiculous sums of money on new uniforms each week made up of colors and combinations no other team would ever want to be caught dead in.
We looked into the possibility that all this cash rained upon the Duck program might be giving them a recruiting-advantage. And while Duck fans were screaming obscenities over such a suggesting, we then compared this year's Duck team to the far superior team the Washington Huskies put out in 1991.
And we discussed the impending/on-going ncaa investigations that will almost certainly lead to a NCAA spanking of epic proportions, since they love nailing suspicious programs. In today's world of college football, there is no more suspicious program than the Oregon Ducks and this "thing" they have going on with captain Phil and his swoosh parade of millions.
So after all this deep and probing analysis that makes your typical prostate exam seem like a walk in the park, word comes that former USC and current head Seattle Seahawk coach, obviously bored from the on-going NFL lockout, was popping off about the Oregon Ducks.
Said Carroll yesterday, when asked about things in the Pac10 and especially the Oregon Ducks, "They've got the greatest facilities in the world," Carroll said. "Nike—I mean, um—they have the greatest facilities going. They really have the program going. Phil's coaching great."
See this is why we all love this guy up here in Seattle. His succinct ability to speak efficiently, cutting through the crap and getting to the point in two quick sentences. I love that.
Especially since he was absolutely on the mark with that quip. The Oregon Ducks have the best owner in college sports, both opposing and Duck fans know it, and it is assumed, so does the NCAA.
If you missed any lectures from this year's course offering, not-to-worry. Next year we'll be re-offering the course with even more deep and staggering discoveries about our pals down south!
Don't miss the two best articles of the season, as rated by his peers. Las Vegas Bowl Coverage and Oregon vs Auburn pre-game coverage
This article is
What is the duplicate article?
Why is this article offensive?
Where is this article plagiarized from?
Why is this article poorly edited?

Oregon Ducks Football: Like this team?