National Signing Day 2011: Jadeveon Clowney and 10 Top Defenders Yet to Sign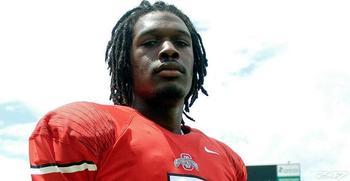 With National Signing Day underway, fans hoping to learn where top-flight defensive end Jadeveon Clowney is headed are in for a disappointment. All signs point to Clowney holding off his announcement a couple of weeks until his February 14 birthday.
Still, it's never too early to whet your appetite for top-notch defenders. Here are the top 10 defensive players who have yet to announce where they'll be playing next year.
See where the Top 100 recruits are headed.
10. ILB Cody Kurz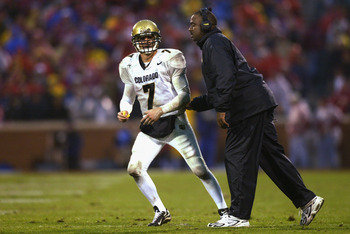 Ronald Martinez/Getty Images
A high school defensive end, Kurz is expected to switch positions as he moves up to the next level. Despite his lack of experience at ILB, his athleticism and tremendous pass rushing ability have made him a well-regarded recruit.
New Colorado head coach Jon Embree (shown) may grab Kurz for his class, but Washington is also in contention.
9. CB Bernard Thomas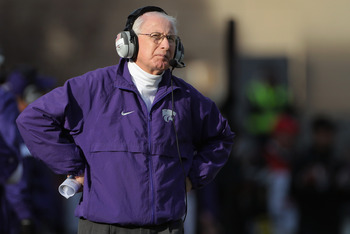 Doug Pensinger/Getty Images
Thomas is a warrior and has plenty of experience at CB, but doesn't have great size or strength, which could slow his adjustment to the college game.
Bill Snyder (pictured) and Kansas State appear to have the inside track on Thomas, a Missouri native. Tulsa could also be a factor.
8. ILB Dexter Staley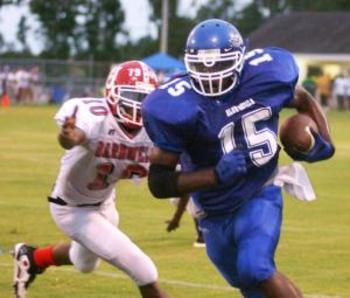 Staley played all over the back seven as a high-schooler, but is expected to end up as a linebacker in college. His athleticism is a plus, but some scouts question his lack of experience at any one position.
A South Carolina native, he's being hotly recruited by the Gamecocks. Florida and Miami are also in contention to get Staley.
7. OLB Leilon Willingham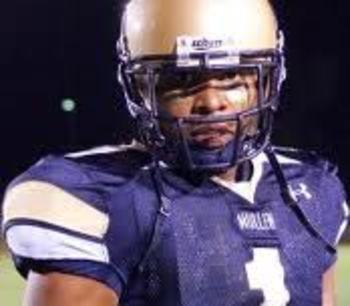 Willingham is a work in progress, but has a high motor and knows how to make plays in the opponent's backfield. He decommitted from Texas A&M and now has a wealth of options, with his home-state Colorado Buffaloes high on the list.
Michigan is also making a serious push for Willingham's services as Brady Hoke tries to shore up his first recruiting class.
6. ATH Marqise Lee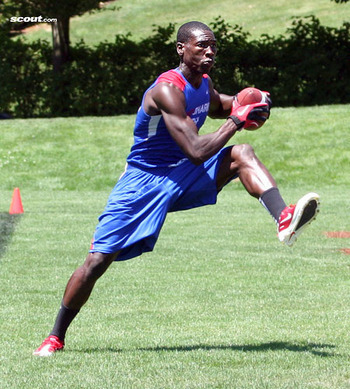 A likely CB at the college level, Lee has the blazing speed to contribute as a returner as well.
He'll land somewhere on the West Coast, with Cal, USC and Oregon all in the mix. The Golden Bears would love to add him to their impressive recruiting haul, but we'll have to wait and see if they can pull it off.
5. DE Jermauria Rasco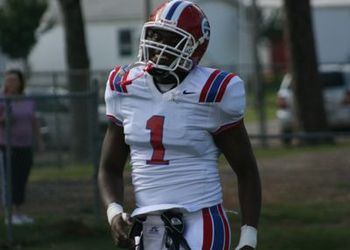 A talented but inconsistent defensive end, Rasco has all the tools if he can learn to use them.
Unsurprisingly, LSU is high on the list for this Shreveport native. Florida is another leading candidate to land Rasco, with Florida State as a dark horse.
4. DT Gabe Wright
A high-energy tackle with good power, Wright can be a force against the pass as a college lineman. Auburn and Tennessee are the favorites to land him, with Clemson and Alabama also in the mix.
3. ILB Curtis Grant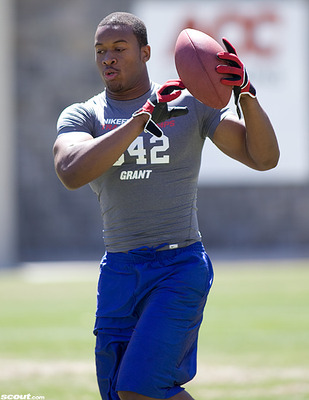 Grant's size (6'3", 220) and speed have made him an elite linebacking prospect in spite of some questions about his technique.
The latest predictions suggest he's headed to Columbus to continue Ohio State's impressive tradition at inside linebacker, but North Carolina is working hard to land him instead.
2. ATH DeAnthony Thomas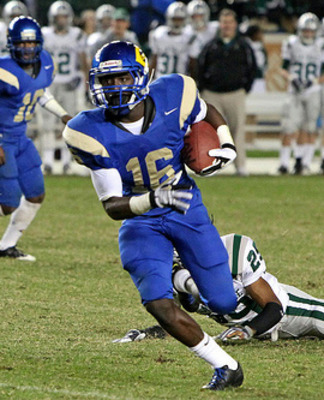 Thomas' future position is a hot topic today, as many programs project him as a top-flight CB. He's given his verbal commitment to one such program, USC, but that may not be the end of Thomas' story.
Oregon is still trying to pry him away from the Trojans, possibly with the enticement of playing RB in the Ducks' high-energy offense. Will Thomas wind up chasing the ball or carrying it? We may get a hint when he makes his final decision.
1. DE Jadeveon Clowney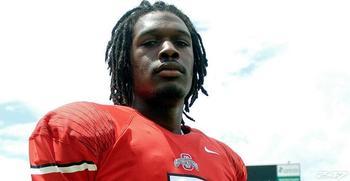 Even though we probably won't hear from Clowney today, his recruitment is as big a story as that of any player in the country. A South Carolina native, Clowney appears to be leaning toward staying home at the University of South Carolina next season.
If the Gamecocks can keep the nation's top recruit (at any position) away from traditional powers like Alabama or LSU, it'll be a major coup for Steve Spurrier's program.
For more National Signing Day Coverage at Bleacher Report, go to
http://bleacherreport.com/articles/591689-national-signing-day-2011-tracking-where-the-top-100-recruits-sign )
Keep Reading