SEC Football: 5 Games with the Most Expensive Ticket in 2013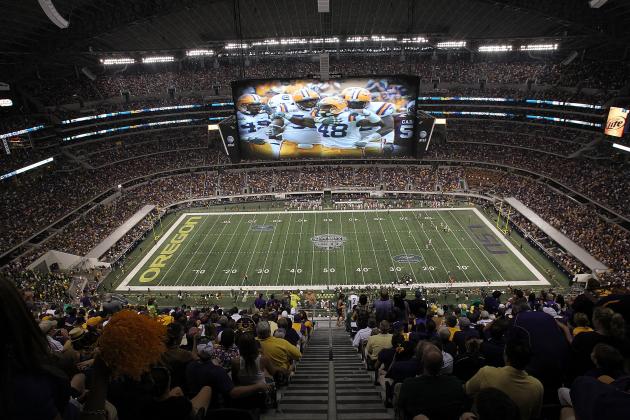 Ronald Martinez/Getty Images

The highest ticket price offer on StubHub for an SEC matchup this season is one dollar short of a million.
Hoax or not, one can't dismiss the offer as a joke because of how seriously fans take their college football in the south.
So which SEC showdown is responsible for having such a ridiculous ticket price?
Here are the highest ticket prices found on StubHub for an SEC game this season.
Begin Slideshow

»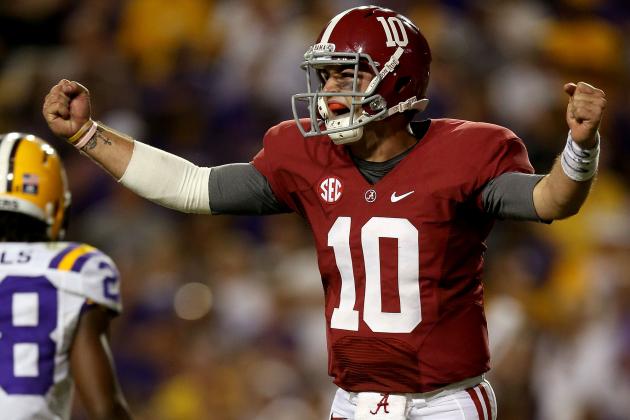 Matthew Stockman/Getty Images

Highest Ticket Price: $1,840
The Game of the Century Part 1 and 2 is behind us. Though LSU and Alabama will still be a heavily hyped contest, it doesn't have its normal game of the year storyline attached to it.
That belongs to another matchup this season, but don't get it twisted—the Tigers and Tide will be another classic in the making.
Why it's worth the ticket price: Chances are this game could decide the SEC West winner. That's worth the admission alone.
Add in that these are two of the most talented teams in the country with a burning rivalry intensified by Nick Saban and it's plain to see that LSU vs. Alabama is always can't-miss.
Why it isn't: LSU will be talented and contend in the SEC West, but are the Tigers as good as Alabama? The answer is no. The Crimson Tide have advantages at nearly every position on the field.
It won't be a blowout by any means, but it could very well resemble the 2012 BCS national championship, where Alabama pulled away with a 21-0 victory.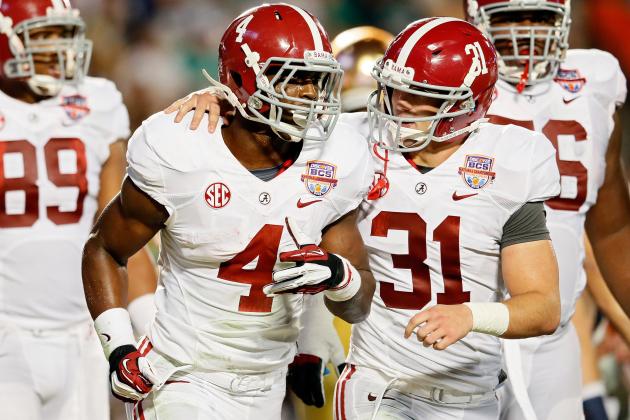 Kevin C. Cox/Getty Images

Highest Ticket Price: $1,990
Poor Virginia Tech. Anybody who's a knowledgeable college football fan knows that Virginia Tech doesn't stand much of a chance against the Alabama Crimson Tide.
Still, tickets, as you can see, are in high demand.
Why it's worth the ticket price: The only reason this is worth paying $2,000 for is if you're a diehard Alabama fan and you've got a bad itch for some football.
It's been over seven months since the Crimson Tide have taken the field, and because you want to see your Crimson Tide dominate, you're willing to pay to see a beatdown.
Why it isn't: It's not going to be a good game. Virginia Tech's nine returning starters on defense will help the Hokies, but anytime Nick Saban gets ample amount of time to prepare for his opponent, he normally thrashes them. That should be the case when Alabama's superior athleticism and coaching meet the Hokies in the season opener.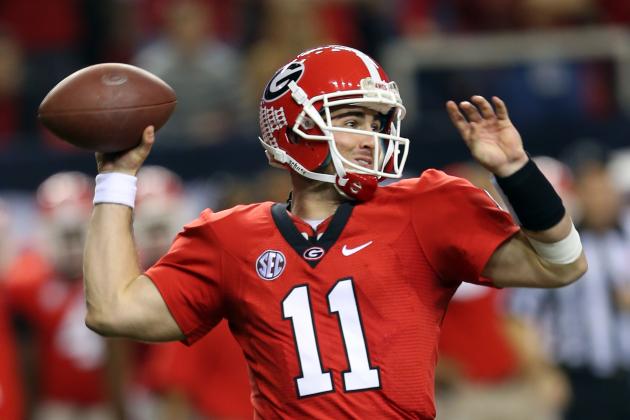 Mike Ehrmann/Getty Images

Highest Ticket Price: $5,000
To quote Wu Tang Clan—"dollar, dollar bills y'all."
A $5,000 ticket for Georgia vs. Clemson seems a bit ludicrous at first glance, but this could be the most explosive game of the year.
Why it's worth the ticket price: Offense, offense, offense. Because Georgia will have many new faces on defense and Josh Harvey-Clemons is suspended for the contest, Tajh Boyd should throw touchdown after touchdown.
In order to keep up with Clemson's high-scoring offense, Aaron Murray and company will have to match these scores. If you like big plays, this should be your game.
Why it isn't: Yes, Georgia and Clemson will be two of the most exciting teams to watch in 2013, but are they the best? Eh, that's hard to make a case for.
Honestly, $5,000 is far too much money to pay to see either of these clubs in a nonconference matchup.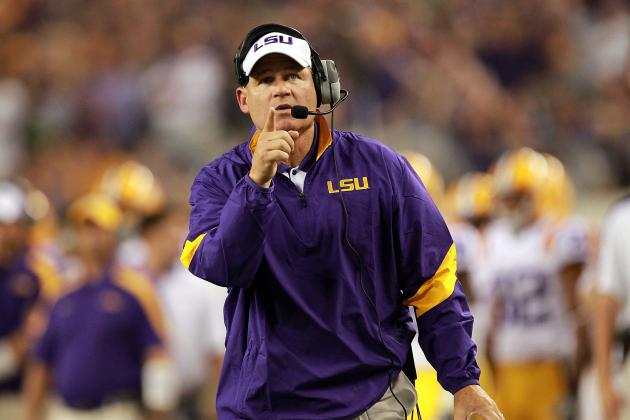 Ronald Martinez/Getty Images

Highest Ticket Price: $20,000
A defensive showdown awaits in Jerry's World.
In an age where offense tends to be more appreciated by fans, a defensive showdown doesn't necessarily warrant a $20,000 ticket, now does it? These are LSU and TCU fans we're talking about though...
Why it's worth the ticket price: LSU and TCU have recently had strong defenses and each of these fanbases pride themselves on having such. When the Tigers and Horned Frogs meet up in the season opener, it should be a tight game between two of the nation's most talented units.
It's also in Cowboy Stadium, which is one of the most beautiful sports venues these eyes have ever seen.
Why it's not: To buy a car or go watch a game, that is the question. If you're going to pay $20,000 to see an LSU game, go see the Tigers play Alabama or Johnny Manziel.
Sure Casey Pachall is a talented quarterback and TCU's Jason Verrett and Devonte Fields are dominant on the defensive side, but do they really compare to Manziel, AJ McCarron or anyone on Alabama's defense?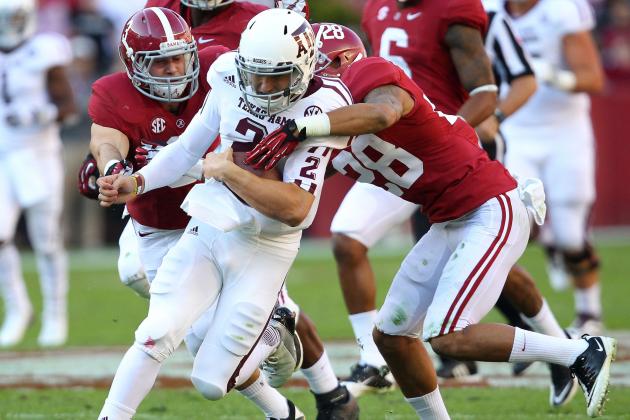 Mike Zarrilli/Getty Images

Highest Ticket Price: $999,999
It's "The Game of the Year" by most standards and according to someone on StubHub, the price to watch it is worth a million buckaroos.
Why it's worth the ticket price: Look, paying that much money to watch any football game is just not reasonable.
The only way Texas A&M and Alabama is worth paying that much money for is if you're a billionaire, an avid college football fan and you're dying to see if Manziel and Texas A&M can pull it off again. If those three requirements are working for you then have at it, friend.
Why it's not: Umm, it's one dollar short of paying a million dollars to see, that's why.
I love college football as much as anybody in the country but paying that much money to watch one game is a lot like asking me to work the rest of my life for free in return for the best three-hour vacation ever. Thanks but no thanks.