10 Craziest College Football Recruiting Sagas of the BCS Era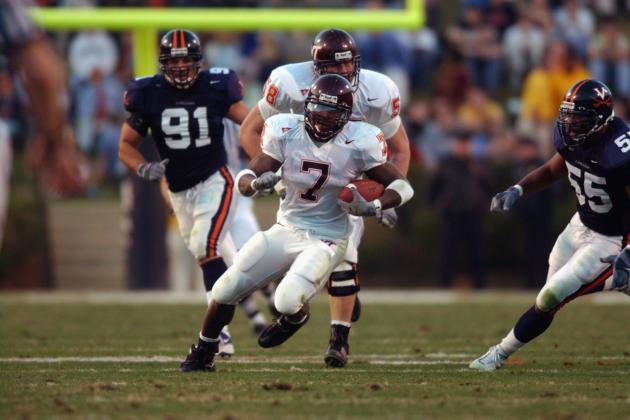 Doug Pensinger/Getty Images

When the BCS came into effect in 1998, college football really jumped to a new level. When the Internet really took off and boomed around 2000, the online recruiting industry was born and pretty much a revolution took place.
More attention and coverage was given to recruiting since websites, chat rooms and message boards were now at a fan's disposal to give and receive information about a potential incoming player to their favorite team. So recruits began to receive more hype and mystique and therefore recruiting became bigger.
With that came heightened scrutiny towards recruiting and how a player's recruitment went. Recruiting sagas were born and small controversy became magnified. As we look back through the years, we've had some whacky and quirky recruiting sagas in the BCS era.
Here are the 10 craziest of 'em all.
Begin Slideshow

»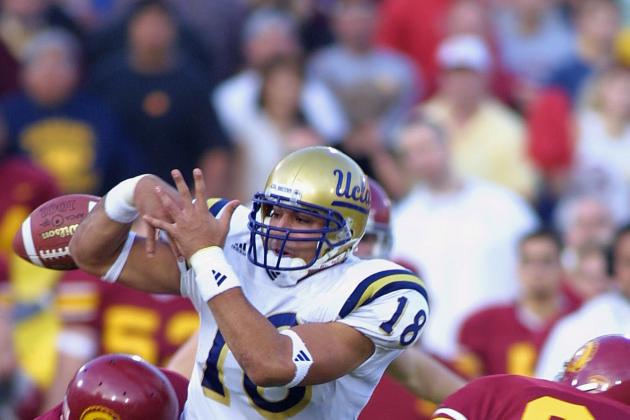 Christopher Ruppel/Getty Images

Simmons was considered the nation's best LB prospect by many in 2001. He came from powerhouse Long Beach Poly in Southern California and had elite speed and athleticism.
He gave his commitment early in the process to UCLA and appeared to be solid. However, one day in shocking fashion, Simmons de-committed from the Bruins and committed to USC.
It was a huge ordeal at the time and a ton on controversy ensued. UCLA fans accused Simmons of not being able to academically qualify and a lot of mud was slung.
Simmons never played a down for the Trojans, as he couldn't get admitted. He finished his career at Kansas State.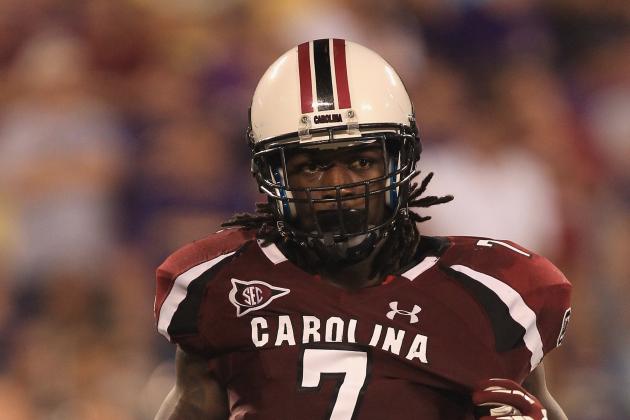 Streeter Lecka/Getty Images

Clowney was the consensus No. 1 player in the country in 2011 and everyone wanted him. In fact, he was considered to be such a rare prospect, some claim he could have gone straight to the NFL out of high school.
Clowney zeroed in on Alabama, South Carolina and Clemson down the home stretch and many people speculated about where he'd end up. Some felt he was destined for 'Bama, others felt he'd stay home and be a Gamecock while there was a ton of talk about Dabo Swinney winning him over.
On national signing day, Clowney announced he wasn't announcing. Even more hoopla came about and he was the subject of intense scrutiny.
Around Valentine's Day 2011, Clowney announced for South Carolina on live national TV.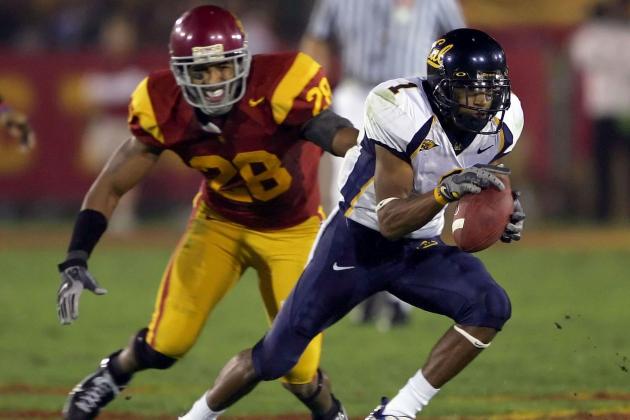 Lisa Blumenfeld/Getty Images

Jackson was rated a 5-star WR by just about every publication that year and was a wanted man. He was also a talented baseball player too.
Another stud from Long Beach Poly, Jackson used electrifying speed and quickness to make plays. USC felt it received his commitment upon national signing day, but something happened between the time of Jackson telling Pete Carroll he was a Trojan and him announcing it.
Later that evening, Jackson went on TV and announced he was signing with Cal. Trojan fans and coaches alike were in disbelief.
To this day, the feeling is that Jackson committed and didn't like USC's non-nonchalant reaction to the news, therefore changed his mind.
Ezra Shaw/Getty Images

The same year Simmons took us through a saga, an even bigger one was going on with Jones. A talented RB, many felt the Pennsylvania native was the country's best player.
Blessed with size, speed, quickness and strength Jones became a recruiting legend. His recruitment was full of rumors and when he came down to announce, it was a Penn State vs. Virginia Tech race.
Fans of both schools were convinced they had him in the bag and the announcement was a super-publicized event. Jones pulled a PSU jersey out but then quickly ripped off his shirt and dawned Va-Tech jersey.
It was a shocker. It was a saga. It was recruiting.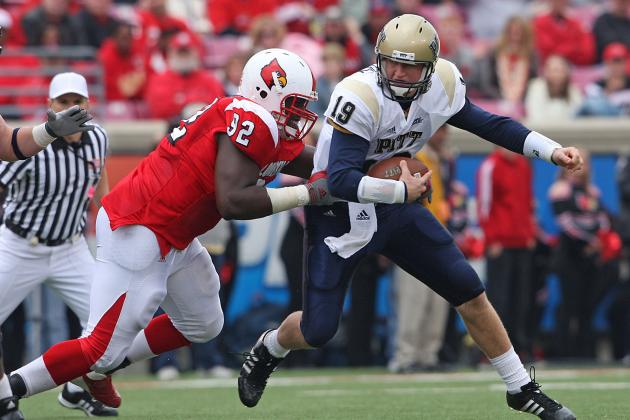 Andy Lyons/Getty Images

The nation's best LB in 2004, words can't describe Williams' recruiting saga. From Florida, Williams took recruiting visits, got arrested on them, started trouble and ordered up expensive food everywhere he went.
He also had a dark past that came to the forefront and battled academic issues. He committed to Miami, but couldn't get the school to admit him for a variety of reasons.
Williams bounced around, surfaced at JUCO in California and wound finishing a disappointing college career at Louisville.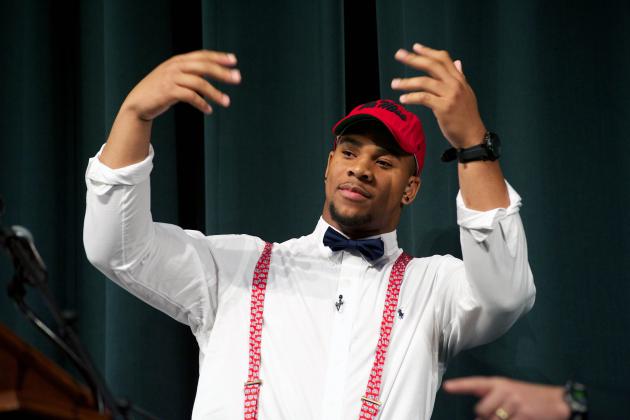 Dale Zanine-USA TODAY Sports

A big, strong and powerful DE prospect from Georgia, Nkemdiche was the top recruit in the country in 2013. He committed to Clemson in the spring, but as soon as he did, rumors swirled about a pending de-commitment.
As time moved on, Nkemdiche maintained his commitment to the Tigers until one day in the fall, he backed off. His mother and father wanted him at Ole Miss because of Nkemdiche's brother being there, but other schools had their own intentions.
Georgia, Alabama, Florida and mainly LSU made things really interesting for Nkemdiche there was some talk he wouldn't be announcing on NSD. However, he did and made his parents happy.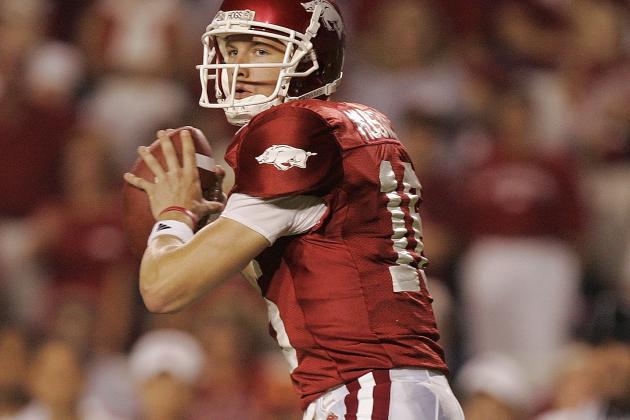 Brian Bahr/Getty Images

This saga was another one that was so drawn out and took us on a roller coaster. Mustain was a highly ranked QB prospect in 2006, and some even felt he was the top guy in the country.
He committed to Arkansas, but in a really reluctant manner. It really seemed Mustian did not want to go there and a while later, he de-committed. Mustain cited concerns with Houston Nutt and his offensive system.
After flirting with other schools, Mustain re-committed to Arkansas, but again in a manner that appeared to be of reluctance. Things were never good between Mustain and the Hogs before he signed, it wouldn't have been surprising if he signed elsewhere.
Mustain went on to win eight games as a true freshman, but transferred to USC after just one year in Fayetteville.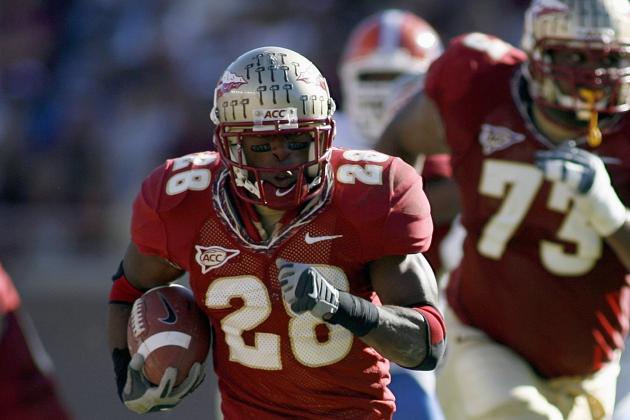 Marc Serota/Getty Images

I played against Booker in high school in a passing league game and trust me, this guy had serious quickness and speed. Vince Young was in the same class, but I remember Booker being viewed as the nation's top recruit and player.
Booker's recruitment was the subject of constant banter and he regularly gave updates on his thinking. It shaped up to be a race between Notre Dame, Florida State, Washington and USC for the California RB.
USC desperately wanted Booker, as did Washington. Florida State was his childhood favorite and Notre Dame gave him a remarkably impressive presentation.
He pledged to Notre Dame around national signing day, but had a scheduled announcement on TV. Booker stepped to the podium, began to cry and announced for FSU.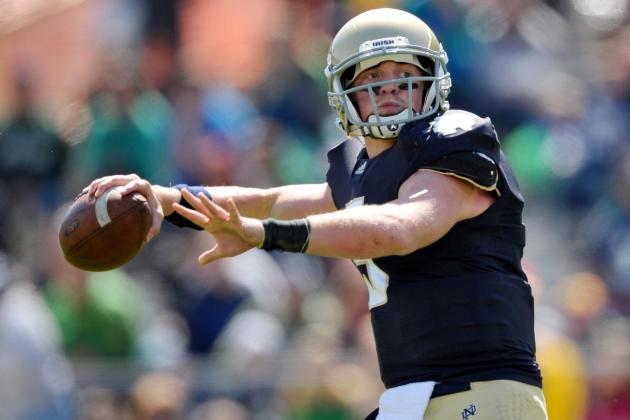 Matt Cashore-USA TODAY Sports

The cycle of 2012 featured Kiel as the top pocket passing QB in the land, as he hailed from Indiana.
Kevin Wilson worked and worked, finally landing Kiel's commitment to the Hoosiers. He was being talked as the savior to Indiana football until Kiel de-committed from playing in Bloomington.
His uncle was a former Notre Dame QB but Kiel didn't seem overly geeked to follow the family trend. Time went on and Kiel committed to LSU.
He was an early enroll guy and basically when it came time to pack his bags to leave for college, Kiel shockingly enrolled at Notre Dame, much to the dismay of Les Miles.
Since then, Kiel has announced he is transferring.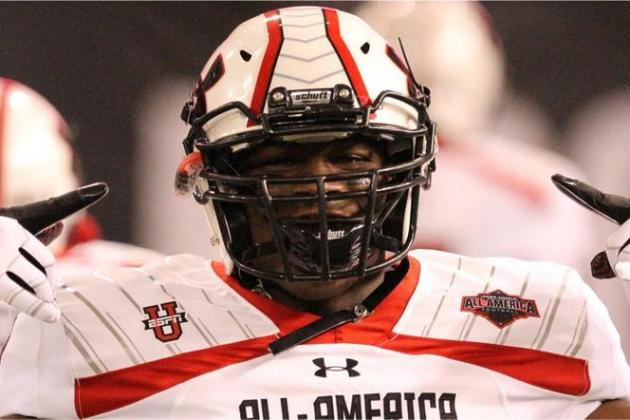 247Sports
Foster opened the 2013 cycle committed to Alabama and looked to be solid with his decision. No one really felt he was wavering and though he stated he would take some trips, that was felt more of Foster wanting to travel.
However, one day in the summer, he called a press conference. There is where Foster not only surprisingly-committed from Alabama, but committed to Auburn.
He even went on to get an Auburn tattoo and was a devout Tiger after moving from Georgia to Auburn High School.
After Gene Chizik was fired, Foster re-opened his recruitment and Georgia, Washington and LSU entered the picture. Alabama was lurking around but it was felt that Georgia or Auburn would end up being the final pick.
Foster met with Alabama and after heavy persistence from Kirby Smart, went on TV to and re-committed to Alabama.
Edwin Weathersby is the College Football Recruiting Analyst for Bleacher Report. He has worked in scouting/player personnel departments for three professional football teams, including the New York Giants, Cleveland Browns and the Las Vegas Gladiators of the Arena League. He spent a year evaluating prep prospects and writing specific recruiting and scouting content articles for Student Sports Football (formerly ESPN Rise-HS). A syndicated scout and writer, he's also contributed to WeAreSC.com, GatorBait.net and Diamonds in the Rough Inc., a College Football and NFL Draft magazine.