10 Committed 2014 College Football Recruits Who Will Become Superstars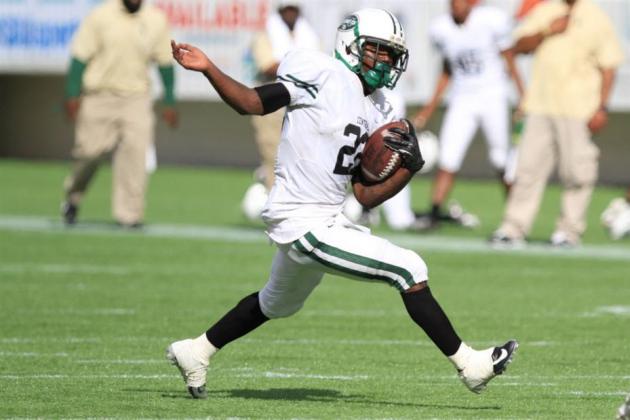 247Sports
Recruits are not scared to make early decisions these days, as more of them are choosing to get their announcements out of the way.
In years past, a recruit who made an early decision was typically a prospect who wasn't highly touted and who wanted to make sure he had a slot on National Signing Day.
These days, it doesn't matter what type of prospect you are, since all kinds are making early decisions. That includes the highly ranked recruits who could become household names at the next level.
While this 2014 class already features many committed recruits, this read is going to look at 10 who figure to be front-line players for their programs in a few years. These recruits have a chance to become superstar players, and they're already committed.
There's no waiting around until National Signing Day for these future college superstars.
Begin Slideshow

»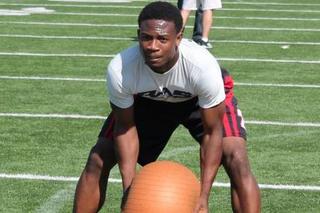 247Sports
Commitment: Minnesota
Jeff Jones is a 6'0", 195-pound RB prospect who has the talent to come in and make a huge impact for Jerry Kill right off the bat. He's a good prospect who runs with solid strength, has good elusiveness and is pretty instinctive with the ball.
Look for Jones—should he stay committed to the Golden Gophers—to help Minnesota win games as a true freshman.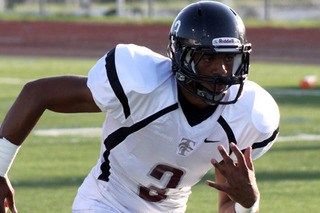 247Sports
Commitment: LSU
Edward Paris is from Texas, but the Lone Star State prospect is headed to the Bayou to play his college ball. He's a 6'1", 190-pound DB with great versatility.
Paris can play CB, using his length and size to cover big receivers. He also has the range and instincts to play safety, so it'll be interesting to see where Les Miles puts him in the Tigers' defense.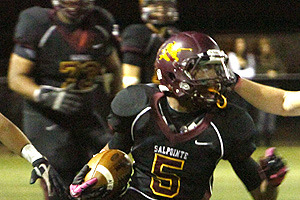 247Sports
Commitment: Arizona
Cameron Denson gave an early pledge to Rich Rodriguez, and I'm interested to see where exactly he plays in Tuscon. A 6'1", 175-pound ATH, Denson can factor as a big cover CB or work as a talented WR.
He has good speed and is an agile player for someone who is high cut. Denson has the ability to get some snaps early in his career for the Wildcats.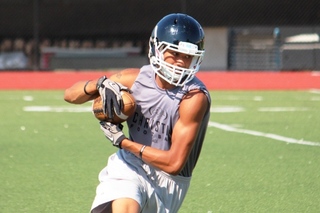 247Sports
Commitment: Michigan State
Harris is committed to the Spartans right now, but don't be shocked if he looks around a bit. Mark Dantonio would be smart to stay on this guy because he's athletic, long and productive.
Harris caught over 90 balls for over 2,000 yards and 25 TDs as a junior. He's 6'4", 180 pounds and is a former basketball player whose athleticism translates well to the WR position.
247Sports
Commitment: Texas A&M
Hoza Scott is one of the top overall players on my board right now, and I really like the 6'2" OLB's skill set. He's got great range, finds the football quickly and is very speedy to get around blockers to make tackles.
What's also neat about Scott is that he's one of the hardest hitters in the 2014 class. He can really force fumbles and change the momentum of games with one bone-crushing pop on ball-carriers.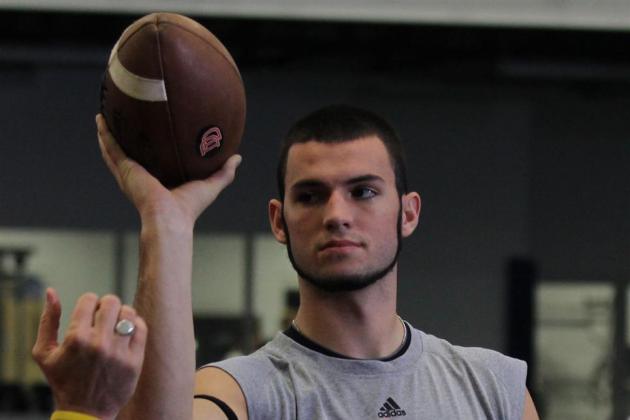 247Sports
Commitment: Florida
Will Grier's already a known commodity due to his amazing stats from his junior year. He re-wrote much of the national record book and isn't done yet, as he will likely top his marks as a senior this fall.
He's given his pledge to Florida, and the 6'3", 180-pounder from North Carolina has the makings of a future starter and star in Gainesville. Grier is very athletic, has a strong arm, sees the field and is not afraid to be in early command of an offense.
Many around Gainesville view him as the QB of the future.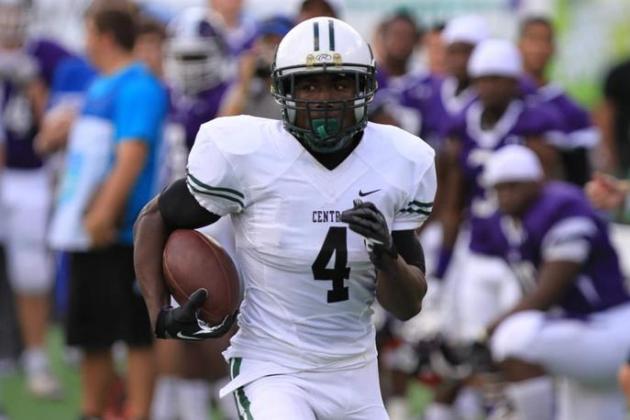 247Sports
Commitment: Clemson
Dalvin Cook is from Miami and shares the backfield with another player on this list. Cook's a 5'11", 190-pound RB who has good wiggle, elusiveness, speed and quickness.
He slices through holes, dodges defenders well and has just enough long speed to skate to paydirt. He's headed to Clemson and will draw some C.J. Spiller comparisons.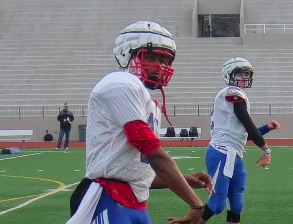 247Sports
Commitment: Clemson
Joining Cook in the offensive backfield at Clemson will be Deshaun Watson, a dynamic dual-threat QB who hails from Georgia.
Watson has a sharp release, shows quick feet in his drops and sees the field pretty well. He can evade other players easily and throw well on the run.
If he doesn't like his options as a passer, the 6'4", 195-pound QB has solid speed to get chunks of yardage with his legs.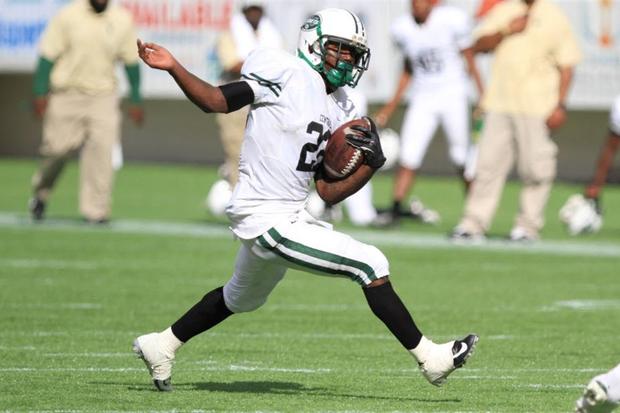 247Sports
Commitment: Miami
Joseph Yearby has flipped from Florida State to Miami and is going to stay home, as he's a Miami kid. In a year or two, the 'Canes will have to replace Duke Johnson, and Yearby could be the guy to do it.
He's 5'9", 191 pounds, and runs with deceptive quickness while also having great speed and a good burst upfield.
Yearby has great vision, sets up his blocks well and has been producing against good competition his whole career.
He has the makings of the next great RB at Miami.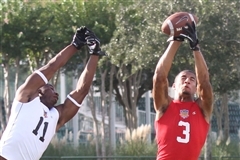 247Sports
Commitment: Virginia
Quin Blanding committed to the Cavs on Wednesday (via Rivals) and is probably going to be the headliner for Mike London's class in 2014. He's perhaps the best safety in the country this year and is a player with great leadership skills.
Blanding will be a team leader in no time for UVA, and it won't be just because he's vocal. This is a 6'2", 196-pound safety who plays with excellent range, instincts, speed and route-recognition skills.
Blanding is quick to squeeze the line of scrimmage versus the run and makes plays all over the field.
Edwin Weathersby is the College Football Recruiting Analyst for Bleacher Report. He has worked in scouting/player personnel departments for three professional football teams, including the New York Giants, Cleveland Browns and the Las Vegas Gladiators of the Arena League. He spent a year evaluating prep prospects and writing specific recruiting and scouting content articles for Student Sports Football (formerly ESPN Rise-HS). A syndicated scout and writer, he's also contributed to WeAreSC.com, GatorBait.net and Diamonds in the Rough Inc., a College Football and NFL Draft magazine.