National Signing Day 2013: Which Top Recruiting Classes Are Most Fragile?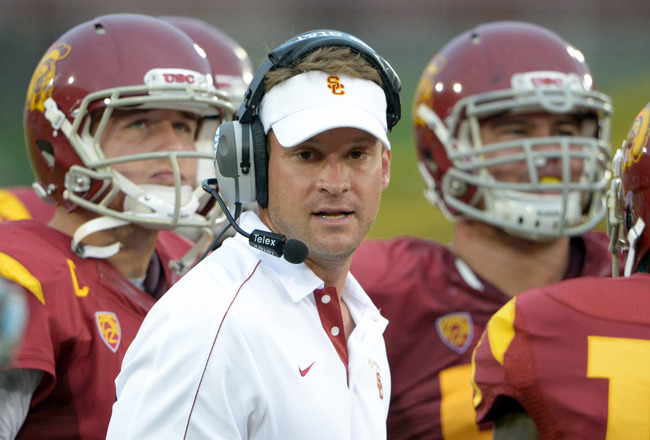 Kirby Lee-USA TODAY Sports
National signing day is this Wednesday (Feb. 6), and now is the time when recruiting arrives at the 11th hour. Coaches are doing anything they can behind the scenes to make sure their program lands a top-flight class.
Coaches aren't just hustling to land a commit to add to their class. They also have to hold on to the commitments they have because we've seen some of the most shocking switches and de-commitments come around at this time over the years.
The 11th hour is when a program wants to have their class stone-cold, locked-down, solid-as-a-rock stable. Having a fragile class right now doesn't bode well for NSD success.
For this read, let's take a quick look at which classes are the most unstable.
Could 'Bama Strike out with All of Its Final Targets?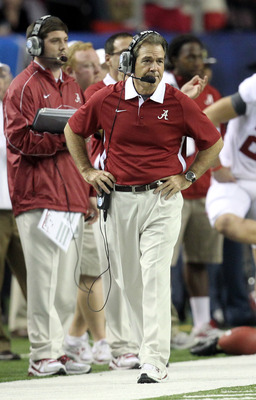 USA TODAY Sports
Alabama is one of the best schools at making late pushes to solidify a highly ranked class. Right now, the Tide have a top-five class at the very worst, and they are in the mix for No. 1 honors.
In order to win the recruiting championship, 'Bama needs to hit on a few of its final targets. Recruits such as defensive back Vonn Bell, offensive tackle Laremy Tunsil, linebacker Reuben Foster, running back Alvin Kamara, defensive tackle Eddie Vanderdoes, safety Antonio Conner and defensive tackle Montravius Adams are at the top of their list.
I'm not saying Alabama's current class is fragile, but rather its confidence in landing its top uncommitted prospects is fragile right now because all of the aforementioned recruits could end up elsewhere.
Also, keep your eye on Texas commit A'Shawn Robinson.
Leaking in Tallahassee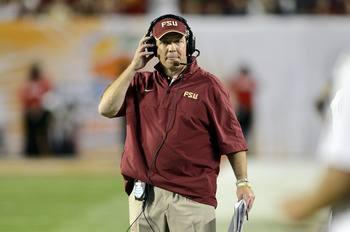 Ron Chenoy-USA TODAY Sports
Jimbo Fisher's class may have some leakage to it, as stud offensive tackle Austin Golson recently de-committed and could end up at Ole Miss.
Then, according to Dave Hooker of ESPN.com, committed linebacker E.J. Levenberry visited Tennessee this weekend. Levenberry has seemed destined to sign elsewhere since he committed to FSU, as he flirted with Michigan and Oklahoma before this reported Knoxville trip.
Fisher's recruiting class being fragile right now has to stem from the attrition in his coaching staff, highlighted by offensive coordinator James Coley bolting for Miami last month.
Hold Your Horses, Ole Miss!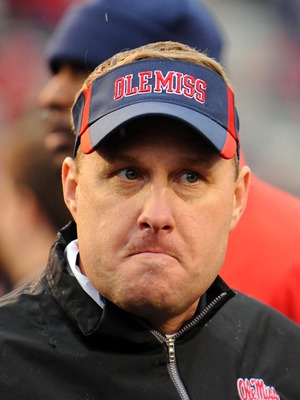 USA TODAY Sports
This has to be the most confident Ole Miss has ever been coming into national signing day. Hugh Freeze has a top-10 to -15 class, and it could ascend into the top five by the time we're done Wednesday afternoon.
With Antonio Conner, Robert Nkemdiche, Laremy Tunsil, Austin Golson and Jordan Wilkins all seriously considering the Rebels, Freeze and Co. must be ready to explode in celebration.
Things still have to be considered somewhat "fragile" in Oxford because nothing is set in stone yet.
Conner could shock and choose Alabama, or Tunsil could opt for Georgia. Who knows what Golson and Wilkins are really thinking, and meeting Shaq in Baton Rouge may make Nkemdiche less of a slam dunk than we think.
Unstable in Auburn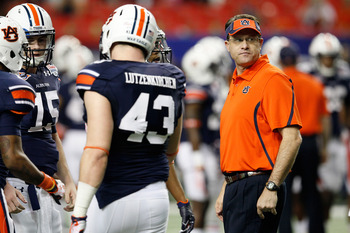 Kevin C. Cox/Getty Images
Auburn's confidence has improved some over the past few weeks, as this class was close to falling apart not that long ago.
Defensive end Carl Lawson could stay committed, or he might sign with Tennessee or Clemson. Defensive tackle Dee Liner de-committed last month and is expected to sign with Alabama.
LB Reuben Foster could come back and commit or opt for Georgia or Alabama. DT Montravius Adams is one of Gus Malzahn's top targets, but he may end up at Clemson or rival Georgia.
National signing day could be a great day for Auburn...or it could be painful.
Kiffin's Hot Seat May Not Even Be Stable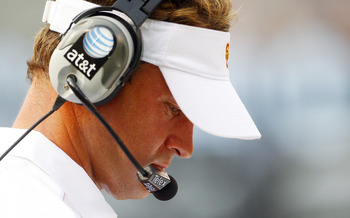 Rich Schultz/Getty Images
There is no class more fragile right now than USC's. The Trojans have had a slew of de-commitments of late, including defensive tackle Eddie Vanderdoes, defensive end Kylie Fitts, defensive end Jason Hatcher, wide receiver Sebastian LaRue, wide receiver Eldridge Massington and safety Max Redfield.
Hatcher, Fitts and Vanderdoes could come back in the fold, but there's a real chance that they sign elsewhere. Cornerback Jalen Ramsey remains "technically" committed, but I think he could sign with Florida State.
Even committed defensive end Torrodney Prevot is in question, as I believe he could switch to Texas A&M before Wednesday ends.
Things are so fragile for Lane Kiffin right now that his hot seat may not even be stable.
Edwin Weathersby is the College Football Recruiting Analyst for Bleacher Report. He has worked in scouting/player personnel departments for three professional football teams, including the New York Giants, Cleveland Browns and the Las Vegas Gladiators of the Arena League. He spent a year evaluating prep prospects and writing specific recruiting and scouting content articles for Student Sports Football (formerly ESPN Rise-HS). A syndicated scout and writer, he's also contributed to WeAreSC.com, GatorBait.net and Diamonds in the Rough Inc., a College Football and NFL Draft magazine.
Keep Reading