Kevin Sumlin and the Best College Football Coaching Hires of Last 5 Years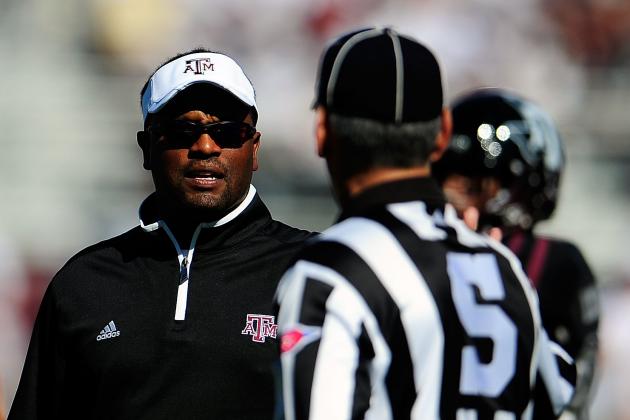 Stacy Revere/Getty Images

Coaching hires are a unique science that rarely has a perfect formula in college football. Coaches can be successful at one program and fail at others. They can also fail at one, and become an overnight genius at their next stop.
In the past five years there have been a number of bad hires—as touched on last week here—but there have also been a number of home runs hit by athletic directors across the country.
One of the most obvious is Kevin Sumlin after Saturday's upset win over then-No. 1 Alabama in Tuscaloosa, but a number of other schools are seeing great success in the early years of their coaching moves.
Taking a look at 10 schools across the country, here are the top 10 college football coaching hires of the last five years.
Begin Slideshow

»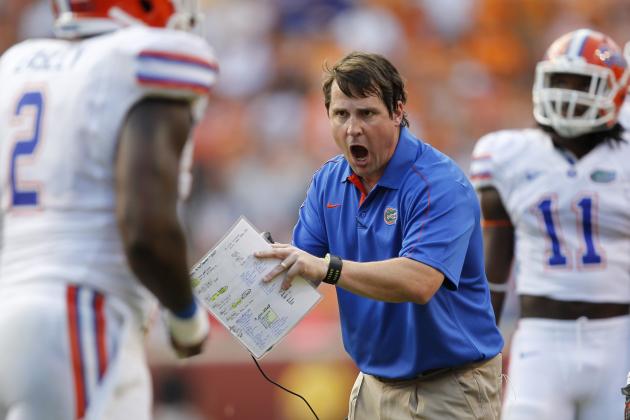 John Sommers II/Getty Images

Will Muschamp has led the Florida Gators to the Top 10 with absolutely no offense. Mike Gillislee has done an admirable job from the backfield paired with Jeff Driskel, but the production has not been there for the Gators.
A lot of growing pains are coming from the change in scheme and Driskel being a sophomore leading his second offense in two years. The scheme should come as time progresses.
The key to Florida's success under Muschamp has been defense. The Gators are a top five defense this season, holding opponents to 284.9 yards per game through 10 games this year.
In two seasons Muschamp has gone 16-7 and won the Gator Bowl. His Gators are going to finish the season with a share of the SEC Eastern Division title. It may only be two years in, but Florida is heading in the right direction under the leadership of Muschamp.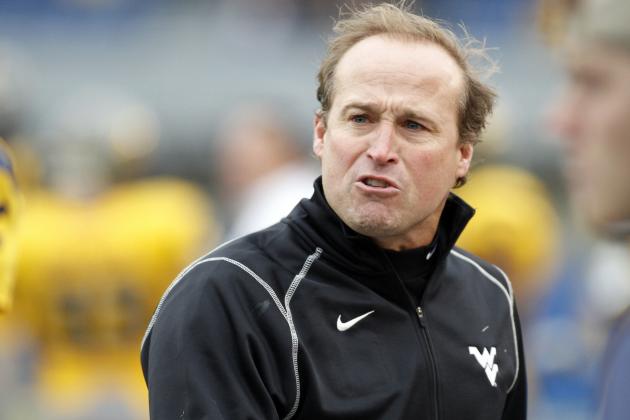 Justin K. Aller/Getty Images

Dana Holgorsen stepped into the head coaching position at West Virginia with a lot of drama leading the way, but since he has taking over as coach the Mountaineers have been one of the most explosive offenses in the country.
West Virginia has lost four straight, but it is adjusting to a difficult shift to the Big 12 conference this season. The Holgorsen-led Mountaineers will get better as the years progress.
In 2011 he led West Virginia to a 10-3 record and Orange Bowl record-setting victory over Clemson. The Mountaineers won the game 70-33.
This season the Mountaineers jumped into the Top Five before losing to Texas Tech, and have since lost to Kansas State, TCU and Oklahoma State. Geno Smith is still running a Heisman campaign out of Morgantown and the Mountaineers should finish the year in a postseason bowl game.
For two seasons and a conference shift, Holgorsen's 15-7 record and BCS win are impressive.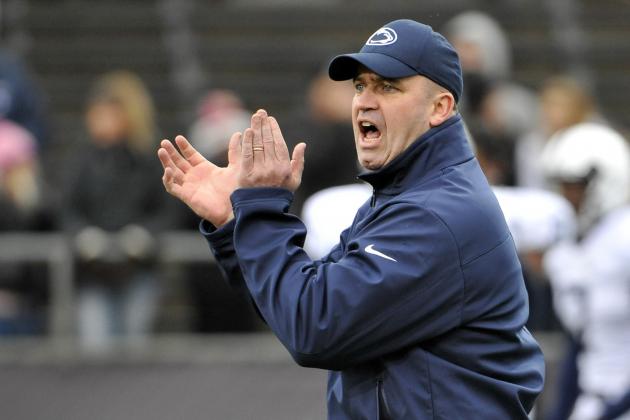 Sandra Dukes-US PRESSWIRE

Bill O'Brien stepped into a mess at Penn State and has worked magic since his arrival. When it was his time to step to the back of the pack he did, and now that it is his time to lead this team he has.
The Nittany Lions lost a handful of starters to transfer to start the season and were limited with scholarship deductions after the NCAA investigation into Jerry Sandusky had ended. O'Brien motivated his team and has led them to a 6-4 record overall and 4-2 mark inside the Big Ten.
Penn State isn't eligible for the postseason for four seasons starting this year, but these guys aren't ready to quit. O'Brien has continued to bring out the Penn State pride in this team, and it has been fun to watch unfold.
Penn State picked a great leader to pull this team back up from the pit it landed in.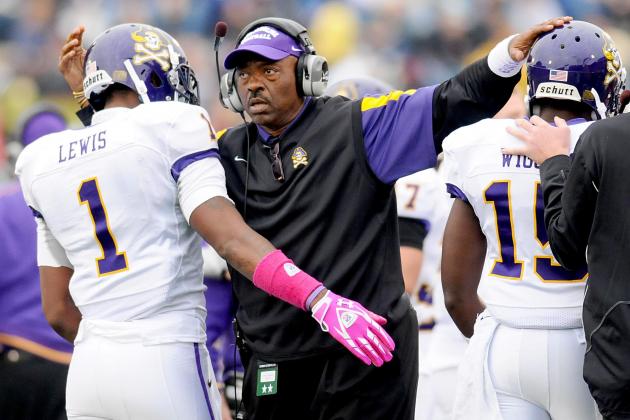 Evan Habeeb-US PRESSWIRE

In 2009 Texas Tech suspended Mike Leach and promoted Ruffin McNeill from defensive coordinator to interim head coach.
McNeill led the Red Raiders to a Alamo Bowl win, but was not retained as head coach. He moved to East Carolina—his alma mater—in 2010 as head coach after the departure of Skip Holtz and has begun the turnaround for the Pirates. East Carolina is currently 5-1 in Conference-USA and set for a bowl appearance this season.
McNeill is only 17-18 as a head coach, but it has been a steady upswing at East Carolina since his arrival. He is on his way to a strong campaign in 2012 and is building East Carolina an elite Conference-USA squad.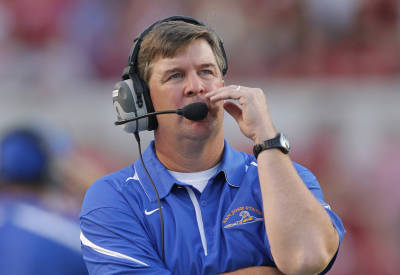 Photo via sjsusports.com
Mike MacIntyre was hired as the Spartans head coach before the 2010 season. It was the first head coaching job of his career, and he has worked wonders in just three seasons.
In his first year, the Spartans finished the season 1-12. A steady climb happened in 2011 when his team finished 5-7, but this year has been the most impressive mark to date.
MacIntyre is leading an 8-2 team and a 4-1 conference record so far through 2012. Scout.com also ranked the Spartans 2012 recruiting class No. 1 in the WAC.
This team has a shot at a bowl for the first time since 2006. Prior to the 2006 season their last bowl run came in 1990. The Spartans are on their way to resurgence under MacIntyre and the country is taking notice—so much so that the Spartans signed him to a contract extension through 2017 in January.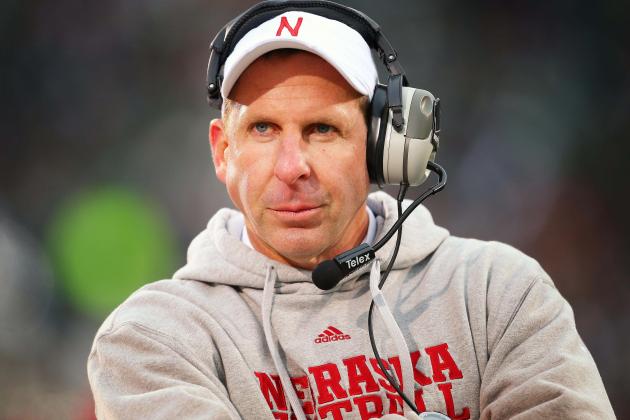 Mike Carter-US PRESSWIRE

Pelini took over the Nebraska program in 2008 and has led the Cornhuskers to a 47-18 record through 2012. Pelini has never won less than nine games in his tenure at Nebraska, and his team is battling for a Big Ten title this year.
The Cornhuskers have gone 2-2 in bowl games since Pelini's arrival, winning the Gator and Holiday bowls in back-to-back seasons.
A shot at the BCS is right around the corner for the Cornhuskers, and Pelini is to thank for the resurgence of this Nebraska team. They are becoming an elite Big Ten team and will soon lead the conference after only joining two short years ago.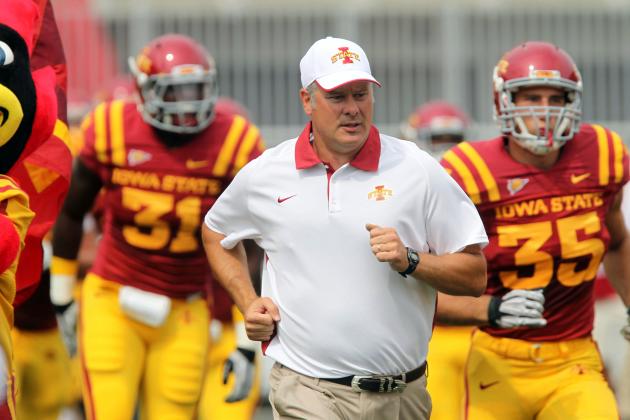 Reese Strickland-US PRESSWIRE

Paul Rhoads took over a reeling Iowa State program and has since led the Cyclones to a 23-25 season. The Cyclones aren't traditionally a strong program in the Big 12, but building two winning seasons out of four is very impressive in Ames.
This year the Cyclones have overachieved in a number of games against Top 25 talent, but they have been unable to pull off any major upsets.
As Rhoads continues to win games he shouldn't, the country is taking notice. The Iowa State program is in good hands, but how long he remains is now up for debate.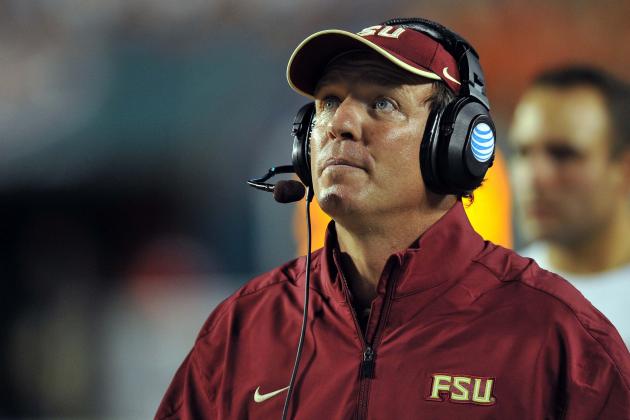 Steve Mitchell-US PRESSWIRE

Jimbo Fisher took over as the Seminoles head coach in 2010 after serving as offensive coordinator and head coach-in-waiting to Bobby Bowden.
Since taking over the program, the Seminoles have gone 28-9, and they have won two straight bowl games. This season the Seminoles are aiming for a BCS bowl and ACC title.
Florida State was leading the national title discussion until an upset loss to N.C. State occurred midseason, leading to some doubting if Fisher is able to lead the Seminoles back to the national title game.
At this point he has rebuilt a historic program that was on a downward spiral. The Seminoles are in the national spotlight again, and Fisher is to thank for his strong recruiting and winning football teams.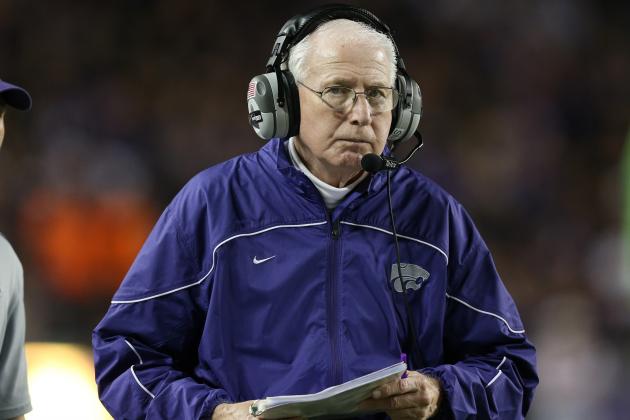 Matthew Emmons-US PRESSWIRE

Bill Snyder has built a strong reputation for success at Kansas State and now has the Wildcats contending for a BCS national title.
Snyder stepped away from football in 2005 after coaching the Wildcats from 1989-2005.
In 2009, he returned and has not had a losing season since. The past two years have produced at least 10 wins, with this year looking to provide a Big 12 title and BCS national title game berth.
Kansas State has returned to the top of the Big 12 and the country under Bill Snyder. Wildcats fans should be thankful for his return and hopeful for another long tenure from him with the program.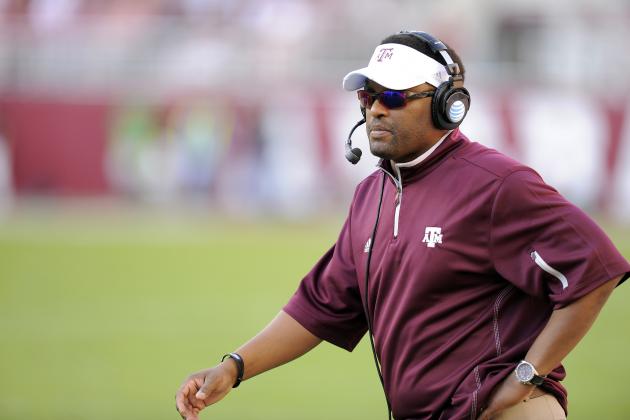 John David Mercer-US PRESSWIRE

Kevin Sumlin stepped into the head coaching position at Houston in 2008, leading the Cougars to a 35-17 record in four years with the program.
In 2012 he was hired to take over the Texas A&M Aggies program. So far this season the Aggies are 8-2 and coming off of a win over then-No. 1 Alabama.
Sumlin took his team into the a hostile environment and came out with a major win. His offense is taking the SEC by storm with freshman quarterback Johnny Manziel lighting up stat sheets and scoreboards.
The Aggies should be very happy with this hire as the Aggies stepped into the toughest conference in the country and are already winning big.