How the World Has Changed Since Geno Smith Last Threw an Interception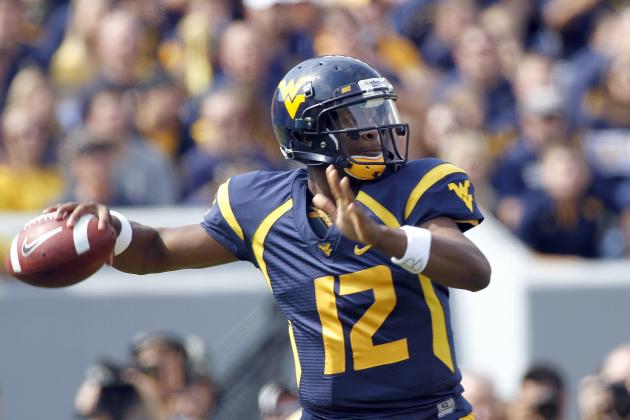 Justin K. Aller/Getty Images

December 1, 2011: That was the last time West Virginia Mountaineer quarterback Geno Smith threw an interception.
It's hard to believe it's been that long since he's thrown a pick, and we certainly don't want to be a Sports Illustrated jinx by pointing that out. But since Smith was intercepted (twice) at South Florida, the world has changed so much.
Here's a snapshot (sans violence) of what happened since Geno last threw an interception.
Begin Slideshow

»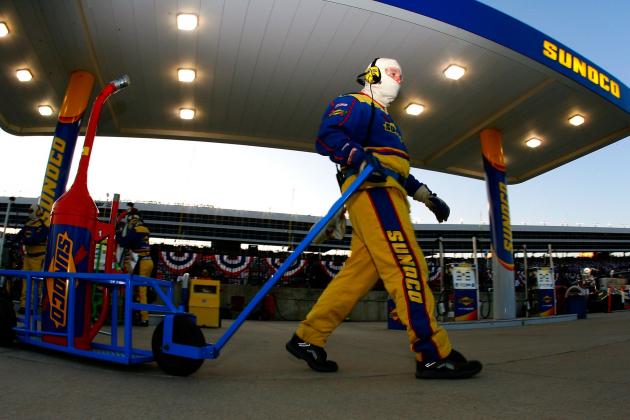 Rusty Jarrett/Getty Images

In December of 2011, the national average price for a gallon of gas was $3.22, per Gasbuddy.com.
This week in California, it was difficult to find gas under $5 a gallon. I live in Southern California; trust me on this.
We reminisce over the days of $3.22 per gallon of gas with a glass of Chardonnay in one hand and a handful of trail mix in the other.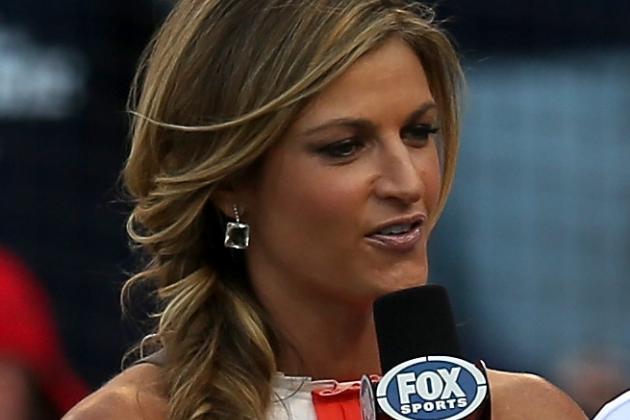 Jonathan Daniel/Getty Images

Broadcaster Erin Andrews was the face of ESPN. Andrews has a fresh face, a megawatt smile and natural beauty that graced our television screens every Saturday on ESPN's College GameDay.
Andrews now has her own show on FOX Sports, and ESPN promoted Samantha Steele to take her place on Saturdays. Lee Corso, Kirk Herbstreit and Desmond Howard all returned for witty banter and awesome headgear.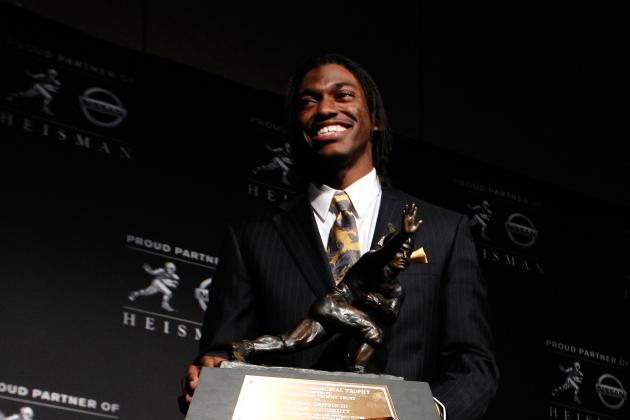 Jeff Zelevansky/Getty Images

Since Geno Smith last threw an interception, Robert Griffin III was intercepted once while playing at Baylor (against Texas on December 3)...and also won the Heisman Trophy.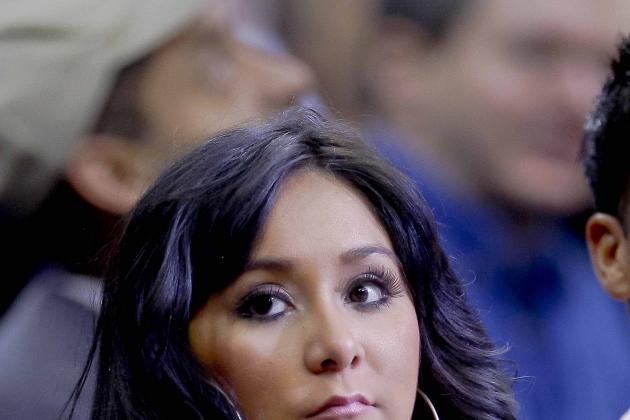 Jim O'Connor-US PRESSWIRE

The wild child of Jersey Shore probably wasn't even pregnant the last time Geno threw an interception. Nicole "Snooki" Polizzi announced on March 7, 2012 that she was three months pregnant. You do the math.
She is now the proud mother of a bouncing baby boy.
Jonathan Daniel/Getty Images
Purdue's tribute to Neil Armstrong
Since Geno Smith last threw an interception, the following notable deaths have occurred:
Michael Clarke Duncan, 54, actor
Art Modell, 87, NFL owner, Baltimore Ravens
Christopher Stevens, 52, American diplomat, Ambassador to Libya
Andy Williams, 84, singer/entertainer
Bob Stevens, 88, basketball coach, Oklahoma/South Carolina
Marvin Hamlisch, 68, composer
Tony Scott, 68, film director/producer
Neil Armstrong, 82, American astronaut
Ben Davidson, 72, NFL football player (Oakland Raiders) and actor
Andy Griffith, 86, actor
Ernest Borgnine, 95, actor
Art Malone, 64, NFL football player, Atlanta Falcons/Philadelphia Eagles
Gore Vidal, 86, playwright, activist
Ray Bradbury, 91, author
Teofilo Stevenson, 60, Cuban Olympic gold-medal-winning boxer
Junior Seau, 43, NFL football player, San Diego Chargers/Miami Dolphins/New England Patriots
Carroll Shelby, 89, automobile racer/designer
Paul Dee, 65, athletic director, University of Miami
Donna Summer, 63, singer
Bill Stewart, 59, football coach, West Virginia
Joe Avezzano, 68, NFL/college football coach
Mike Wallace, 93, news correspondent
Dick Clark, 82, television entertainer
Ray Easterling, 62, NFL player, Atlanta Falcons
Bert Sugar, 74, boxing writer/historian
Whitney Houston, 48, singer
Gary Carter, 57, MLB player, primarily for Montreal Expos/New York Mets
Natalee Holloway, 18, student, declared legally dead after missing in Aruba since 2005
Etta James, 73, singer
Joe Paterno, 85, football coach, Penn State
Kim Jong Il, 69, North Korean leader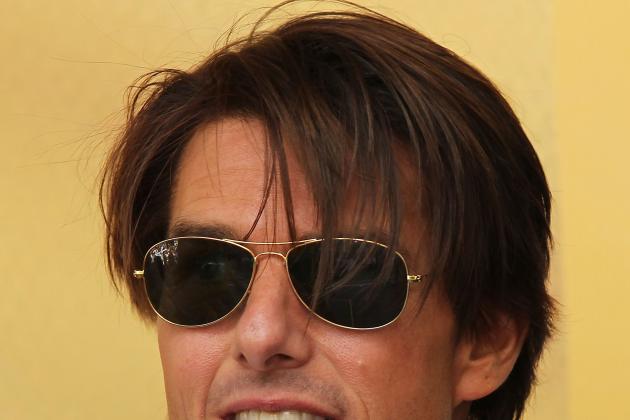 Spencer Platt/Getty Images

Tom Cruise was served divorce papers in Iceland from soon-to-be ex-wife Katie Holmes.
England's Prince William and Kate Middleton married while the world watched on television, and Pippa Middleton became an instant household name.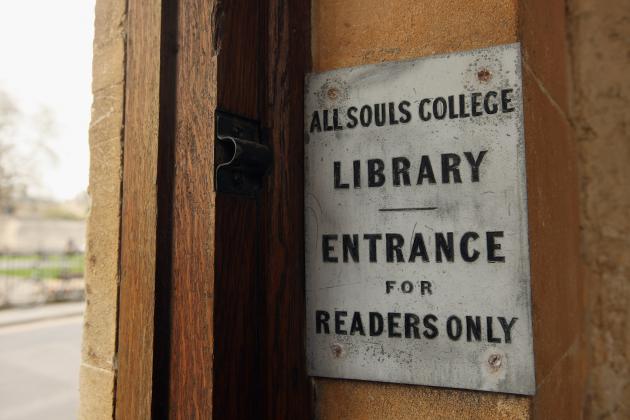 Oli Scarff/Getty Images

On March 13, Encyclopedia Britannica announced that it would stop printing public printed versions of its encyclopedias. No more salesmen ringing your doors, no more outdated books collecting dust on your shelves.
One less reason for students to have to go to their school library.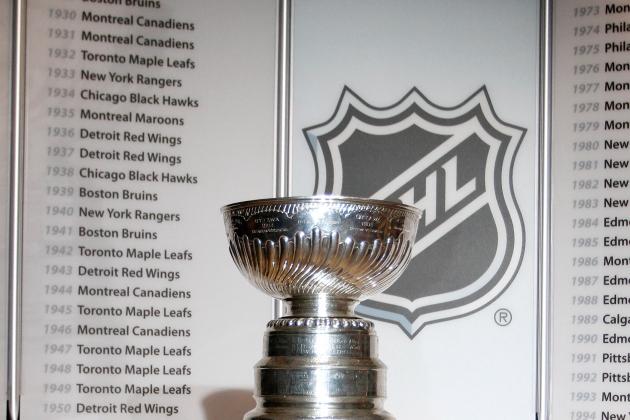 Justin K. Aller/Getty Images

The Los Angeles Kings won the franchise's first Stanley Cup after winning Game 6 in the Stanley Cup Final against the New Jersey Devils.
L.A. isn't a hockey town, and here's the proof: One local media television station showed a logo of the Sacramento Kings, not the L.A. Kings, in its evening sports segment.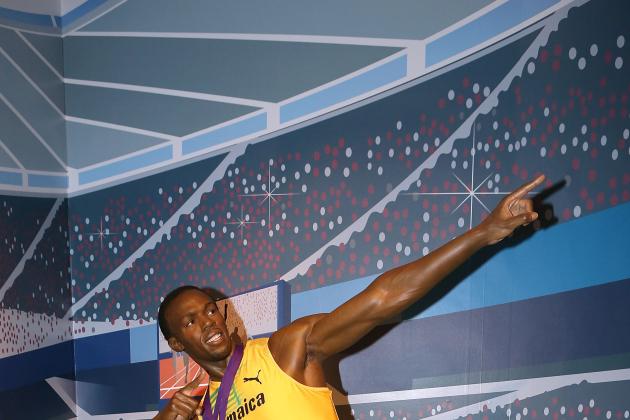 Tim Whitby/Getty Images

Jamaican Usain Bolt won the 100-meter and 200-meter sprints in back-to-back Olympics (Beijing, London), the first Olympian to ever do so.
There is now evidence that Bolt has the capability of sitting still: Madame Tussauds' Wax Museum just immortalized him in wax.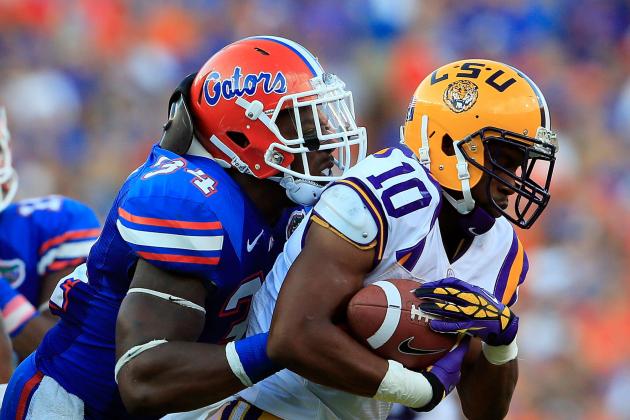 Sam Greenwood/Getty Images

After Geno Smith threw his last interception, this was LSU's timeline:
No. 1 LSU runs its record to 13-0 by beating Georgia 42-10 in the SEC championship game on Dec. 3, 2011.
No. 1 LSU loses 21-0 to No. 2 Alabama in the BCS championship game.
LSU is ranked No. 3 in the AP's preseason Top 25 rankings (2012) with 16 first-place votes.
LSU climbs to No. 2 after then-No. 2 USC loses to Stanford, 21-14.
LSU drops to No. 3 after beating Auburn, 12-10.
LSU drops to No. 4 after beating Towson, 38-22.
LSU drops to No. 9 after losing to Florida, 14-6.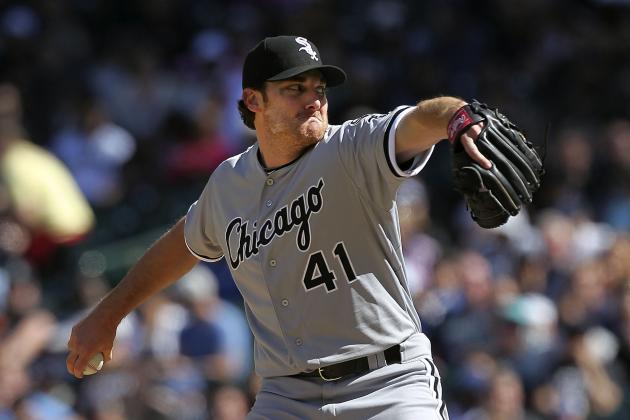 Otto Greule Jr/Getty Images
Philip Humber's perfect pitching vs Seattle
Major League Baseball has seen only 23 perfect games in its history.
The 2012 season has already shown us three. Felix Hernandez (Seattle), Matt Cain (San Francisco) and Philip Humber (Chicago) all have pitched perfect games since Geno Smith last threw an interception.
There have also been four no-hitters this year.
Maybe Smith will have a no-picker.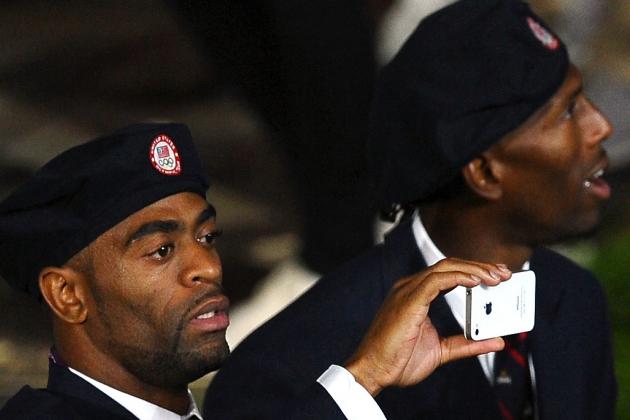 Laurence Griffiths/Getty Images

Apple announced it would be dropping Google Maps, which it had been using since 2007, in favor of its own in-house mapping service for the iOS 6.
We all waited for the newest wonder from Apple, but things didn't go smoothly. Major landmarks were missing, and reportedly a new airport was created.
But the biggest surprise was the iPhone 5's diplomatic solution to the ongoing battle between China and Japan over a group of islands in the East China Sea. China calls the islands Diaoyu; Japan calls them Senkaku.
Apple probably said, "Pfffft, let's put two sets of islands on our map so each country can have its own."
Bravo, Apple.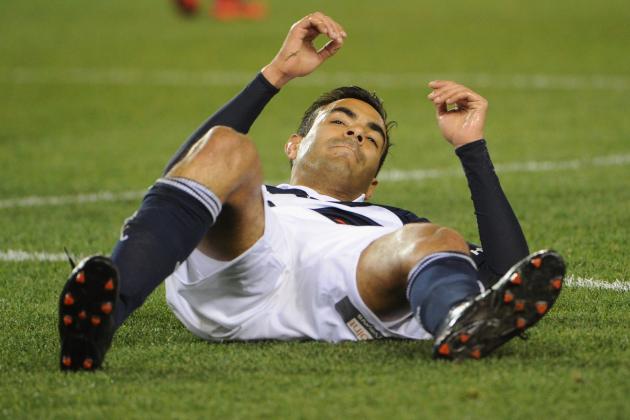 Vince Caligiuri/Getty Images

A new carpet will be available in two years that can warn the elderly of an impending fall.
According to a report, the carpet has sensors that emit a sound when the sensors detect missteps. The sound reportedly alerts Grandma to grab on to something before she hits the floor.
Why yes, having a loud, unexpected sound from under your feet is the perfect way to alert an elderly person to use his or her quick reflexes in avoiding a fall.
On August 6, Curiosity, the science laboratory rover, landed on Mars (see video).
Curiosity has its own Twitter account with over a million followers.
Its first tweet was simply awesome:
I'm safely on the surface of Mars. GALE CRATER I AM IN YOU!!!
Now how are humans supposed to compete with that?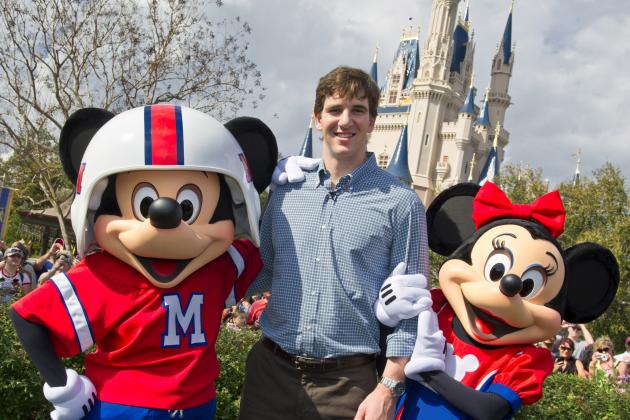 Handout/Getty Images

The New York Giants won Super Bowl XLVI, beating the New England Patriots 21-17. It was the most-watched program in American history, with over half of America watching the broadcast at some point in the game.
Eli Manning was named Super Bowl MVP for the second time in his career, and yes, he got to go to Disney World.