Army-Navy Game 2011: 7 Things You Don't Want to Miss at This Year's Game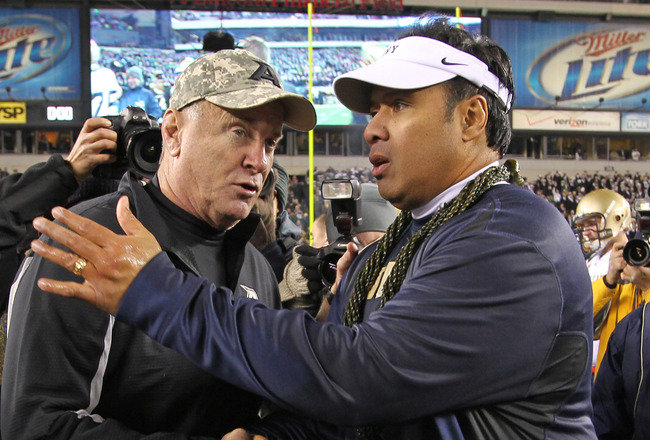 Hunter Martin/Getty Images
This year's Army-Navy game at FedEx Field in Landover, Maryland is the 112th meeting between these two storied academies.
If you plan to watch the game on TV or if you're lucky enough to be at the game in person, there are seven things that you don't want to miss.
It will be obvious to even the most casual observer why this is one of the most respected rivalries in college football.
The March-on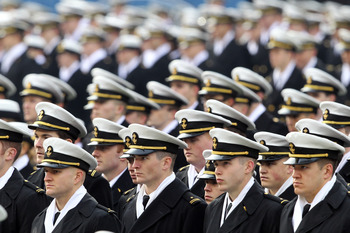 Hunter Martin/Getty Images
The march-on of the two academies takes place approximately three hours before kickoff. CBS College Sports plans to televise this portion of the pregame activities on Saturday.
The Golden Knights and Leapfrogs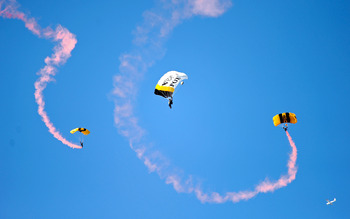 Drew Hallowell/Getty Images
Army's Golden Knights and Navy's Leapfrogs will thrill the crowd by jumping into the stadium about a half hour prior to kickoff.
The National Anthem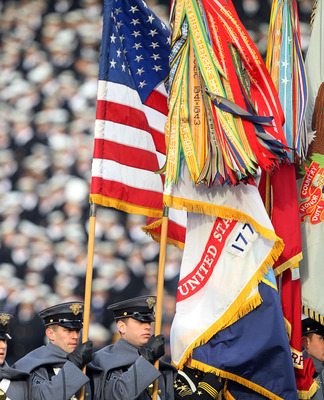 Hunter Martin/Getty Images
For obvious reasons, the National Anthem seems to mean a little bit more at this game.
The Dignitaries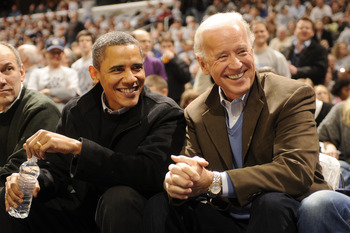 Mitchell Layton/Getty Images
At this year's game, the first ever to be played inside the Capital Beltway, President Obama and Vice President Biden will be in attendance.
The Flyover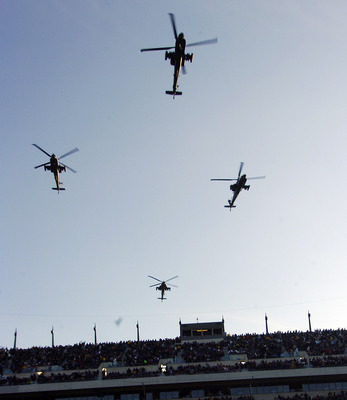 U.S. Navy/Getty Images
Today's flyover will feature four F-18s for Navy and four Apache helicopters for Army. This is typically one of the most exciting events during the pregame festivities.
The Taking of the Field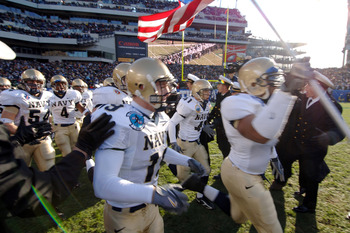 U.S. Navy/Getty Images
When these two teams take the field, you can feel the intensity. For the seniors at Army and Navy, they realize that they'll be playing for the same team in the near future. Today, they can't stand each other.
The Alma Mater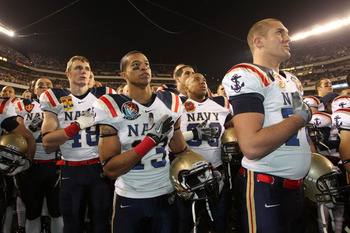 Hunter Martin/Getty Images
After the game, both teams recognize each school's alma mater. The winning team gets to sing last.
Keep Reading