The 10 Most Bizarre 2011 College Football Bowl Game Sponsors
December 8, 2011
Rob Carr/Getty Images
This year, bowl season lasts around three weeks, and during that time we'll all be inundated with companies we only hear about for those three weeks. Because there's still another week until bowl games, I thought I'd do my college football duty and do the bare minimum amount of research to properly figure out what any of these companies have to do with anything:
Gildan New Mexico Bowl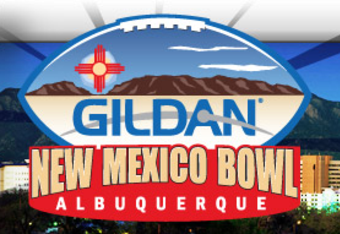 Gildan makes plain clothes like t-shirts and hoodies without graphics so you can print up your own stuff if you'd like. Fair enough, but I'm not sure how this makes the New Mexico bowl any more exciting, other than the slim possibility that workers in some of the poorer countries that manufacture their clothes will be wearing surplus Temple shirts with a caricature of Owls coach Steve Addazio, which is a little bit of funny in an otherwise bleak situation.
Famous Idaho Potato Bowl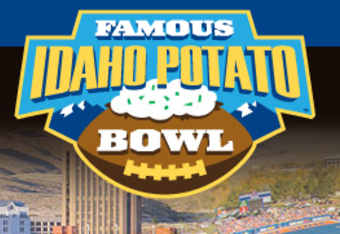 Most recently, this game was known as the Roady's Humanitarian Bowl, but starting this season, the game is now brought to you by the Idaho Potato Commission. Without doing too much research on the IPC, I know that I've had an Idaho potato in Idaho and the football comparison isn't completely ludicrous. Also, and I don't know how related he was to the IPC, but an actual potato baron existed who not only supplied McDonalds with a good percentage of their potato needs, but also had a giant mansion on a hill in Boise and let neighborhood kids ride down his massive lawn hill on giant ice blocks. This fact is probably already more exciting than anything Utah State and Ohio will do in late December.
R+L Carriers New Orleans Bowl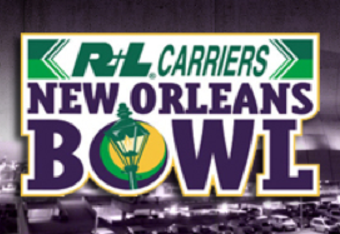 R+L Carriers is a moving and freight hauling company. They move things. As a fun bowl stunt, one player at random should be secretly given whatever dubiously legal energy supplements trucks buy at rest stops along their routes. If ESPN could spot shadow that player on the field or on the sideline, you know you'd suddenly be much more interested in San Diego State – Louisiana Lafayette.
Beef 'O' Brady's St Petersburg Bowl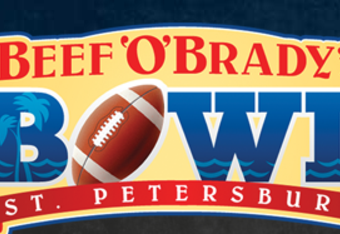 B.O.B is a "family sports pub" that sponsors a bowl game in Florida. There appears to be nothing that stands out about B.O.B, but I'd give the name serious consideration when I need to think of a stage name after I have my epiphany to become a leading man in the Irish adult film industry.
Bell Helicopter Armed Forces Bowl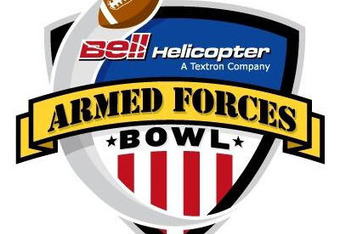 I feel like a huge opportunity is being missed with Bell Helicopter being the sponsor of this bowl (seriously, look at the main picture on their site). The following are essential suggestions on how to drum up some pre-BHAFB buzz:
Coaches are flown into the stadium and swing down a rope onto the sideline. It would look cool and could lead to a sideline reporter asking a halftime question that involved rope-burn. You just know BYU coach Bronco Mendenhall would agree to this before Bell's pitch ended.
Have the announcing team call the game from a chopper hovering over the field and moving around to get different angles. It'd be distracting as all hell, but naturally, you'd watch.
The halftime football-throw-through-a-random-hoop challenge would be just like the one in any other big game… EXCEPT IT'S FROM A HELICOPTER MOVING FLYING FULL SPEED.
Kraft Fight Hunger Bowl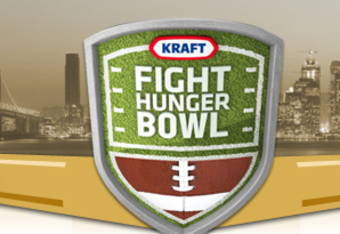 I understand Kraft is looking to raise awareness in the effort to end world hunger and I'm sure they're doing all they can, but I'm not sure putting the message right there in the title is the best route. You don't see the Independence Bowl people being lobbied to change the title to the "Advocare V100 Buy More Vitamins Bowl," do you? Do you? If so, that'd be awesome and I'd reverse my stance on this immediately.
Autozone Liberty Bowl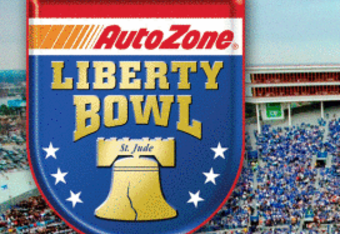 There's unusual about Autozone, an auto parts store, sponsoring a bowl, in fact, I may watch it just because I know I'll have three hours of no "N-N-N-N-Napa Know How" Good enough.
BBVA Compass Bowl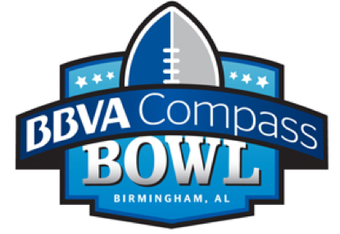 BBVA Compass is a bank chain owned by the second largest banking corporation in Spain. BBVA stands for Banco Bilbao Vizcaya Argentaria, but Compass the acquired American bank chain has been based in Birmingham for a number of years. If I attended this game, I'd stand for nothing less than the most basic of Spanish cultural stereotypes being incorporated into the Pitt/SMU matchup – halftime bullfighting and tapas vendors. Nothing less, I say.
Belk Bowl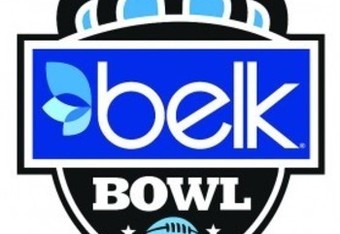 The Belk Bowl used to be the Meineke Car Care Bowl, though there's now the Meineke Car Care Bowl of Texas, which doesn't appear to be related to the Belk Bowl. Got that? I just learned that Belk is a chain of department stores found throughout the south, which is probably more of an indictment about my lack of southern department store knowledge than it is about how widespread Belk is, but I digress. Also, since I demanded that the Bell Helicopter Armed Forces Bowl fly coaches in on choppers, I now expect Belk Bowl coaches Charlie Strong (Louisville) and Tom O'Brien (NC State) to at least do their press conferences wearing cheesy sweaters. I demand it.
Military Bowl presented by Northrop Grumman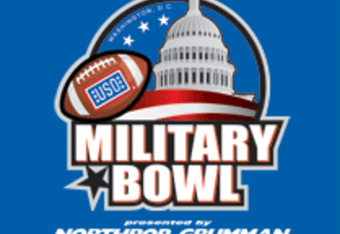 I thought of a number of interesting and potentially funny things to say about the fourth-largest international aerospace and defense contractor before realizing a drone could accidentally be launched and find me before the end of this senten
Dan Rubenstein co-hosts The Solid Verbal college football podcast and can be followed on Twitter here.