BCS Rankings: Does It Create Excitement All Season, or Do We Need a Playoff?
October 17, 2011
Kevin C. Cox/Getty Images
It's Sunday eve in mid-October college football land. The kids drop their homework and dad puts down the paper. Mama pats her laptop to sleep and a silence falls upon suburbia.
The first BCS Countdown Show of the season debuts. These rankings—partly derived from coaches, part Harris Poll and part computer picked—are a football fan's fix.
Could this be the night that the family alma mater cracks the elite of college football? Will a favorite college team mention send the kids to their room to pre-pack for a holiday bowl vacation? Or, could it be that the BCS rankings need a Nike Pro Combat design to fight off snores from fans too tired from yesterday's games to care? 
From the bars of Penn Station to The Grove at Ole Miss, there are some who believe it's time for a change. Those are the fans claiming the BCS rankings are as dated as the "N" on Nebraska's helmets.
But are those claims valid?
The effectiveness of the Bowl Championship Series (BCS)—college football's high-tech method of driving to the national championship—has become one of the most debated subjects in sports. With an evolving conference re-alignment at hand, even Kirk Herbstreit is scratching his head. Do the BCS rankings still excite and define its purpose? 
For this year at least, the BCS standings still prompt a living room adrenaline rush. According to statistics, the top two teams in the BCS have become opponents in the national championship game 12 times in 12 years.
The system that brings the postseason fan-experience and revenue to schools, expanded television exposure, and hence widespread recruiting opportunities in five BCS bowl games, still works. It also creates a passionate drive by players week after week to perform and win leading up to the chance to play for the championship .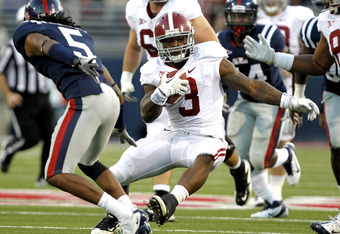 Butch Dill/Getty Images
Take last year's national champion, Auburn. The Tigers represented the fifth straight SEC champion to play in a BCS title game. With two SEC teams ranked at No. 1 and No. 2 (LSU and Alabama respectively), these teams' climb to greatness starts now and will soon meet on a field in Tuscaloosa, Alabama. That winning team will most likely represent the SEC West in Atlanta—and if they defeat their Eastern Division opponent—could show up in the Allstate BCS National Championship game on January 9 in New Orleans. 
But anything can happen and leave it to the BCS to bring in some return teams, as well as some newcomers to the Top 10.  Entering into this week's BCS rankings come teams like Clemson (No. 7), Arkansas (No. 9). Oklahoma is resting at No. 3, and others are vested in the showdown.
So here's to the BCS rankings—combatting the Sunday night doldrums and still bringing vibrant bowl dreams to reality.