South Carolina vs. Mississippi State Football: 5 Keys to a Gamecock Victory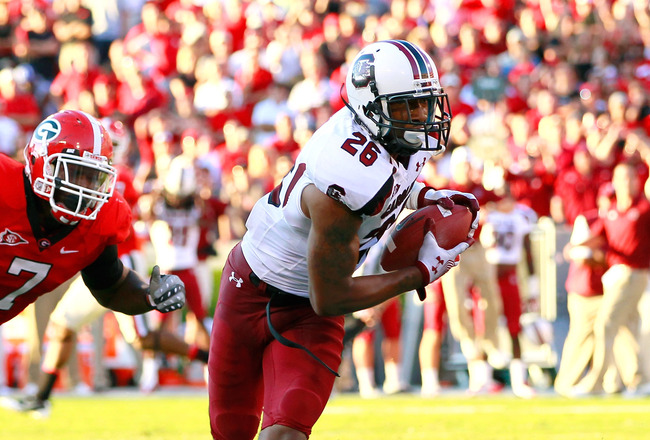 Kevin C. Cox/Getty Images
Phew.
What a crazy week to be a Gamecock fan.
After a heartening and awesome performance by the Gamecocks on Saturday, two big events occurred on Tuesday, with Steve Spurrier lighting into Ron Morris of the State paper (author of such Gamecock classics as "It was just Kentucky" and "Auburn loss was because of bad coaching") due to his overtly negative and false reporting, and then Stephen Garcia was kicked off the team for failing some form of substance test.
Anyone else ready to get back to football?
This week, South Carolina gets the loud environment and irritating cowbells of Mississippi State...a team that (like South Carolina) had huge expectations that have been doused so far this year.
Matchup Chart and Rankings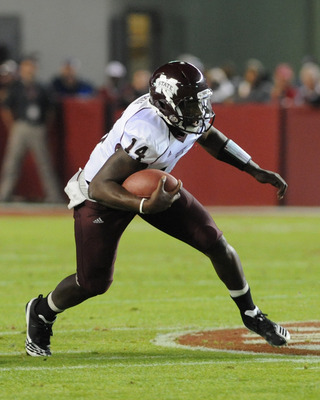 Al Messerschmidt/Getty Images
| | | | |
| --- | --- | --- | --- |
| Position | South Carolina Advantage | Even | Miss. St. Advantage |
| Quarterback | X | | |
| Running Backs/Fullbacks | X | | |
| Wide Receivers | X | | |
| Offensive Line | | X | |
| Defensive Line | X | | |
| Linebackers | X | | |
| Defensive Backs | X | | |
| Special Teams | X | | |
| Coaching | X | | |
National Ranking
Offense
SC: 47th
Miss. St.: 66th
Defense
SC: Ninth
Miss. St.: 41st
There is no question in my mind that South Carolina is the better team on paper. However, the games aren't played on paper. With South Carolina's ninth-ranked defense coming completely together, the Gamecocks will be tough to beat, as long as Connor Shaw continues to play error-free football.
Here are the keys to a Gamecock victory.
1. Continue the Vintage Spurrier Play-Calling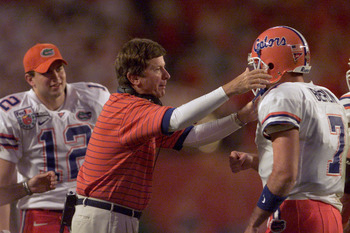 Andy Lyons/Getty Images
Steve Spurrier, welcome back!
Hopefully.
Steve Spurrier went back to all his old tricks and called a masterful game against Kentucky. It worked wonders for the team, and the no-huddle worked very well. They looked like a finely tuned machine.
For the team to continue on the positive road, that must continue.
2. Get Connor Shaw's Confidence Up Early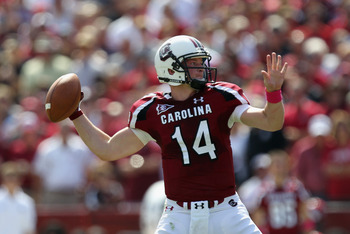 Streeter Lecka/Getty Images
Connor Shaw has a great deal of pressure on him this week. It is his first road test in a hostile environment, and he has had to deal with a great deal of distractions this week with the Ron Morris/Stephen Garcia events happening in one week.
Now, with Stephen Garcia gone, there are no more options. It's Connor Shaw or nothing, honestly.
A couple of quick throws and easy outs can go a long way in getting Shaw settled.
3. Give Marcus Lattimore the Ball More Than 20 Times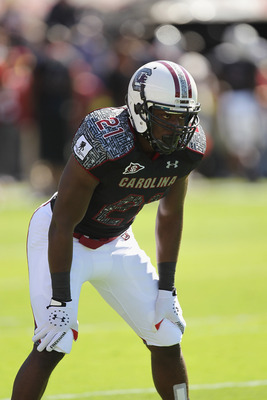 Streeter Lecka/Getty Images
It has now been established as a fact: South Carolina is 10-0 in games where Marcus Lattimore carries the ball 20 or more times.
So, give him the ball 20 or more times. It's just science.
The team should have no problem running against the Mississippi State defense.
4. Play the Run with the Front Seven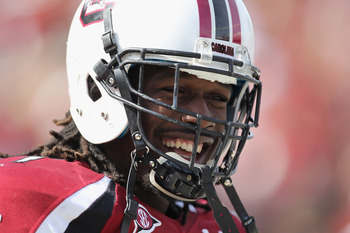 Streeter Lecka/Getty Images
Mississippi State can't pass particularly well, and South Carolina's defensive backs have been on fire as of late. They can handle the passing duties, leaving the front seven to handle the run.
The linebackers will need to be smart and aggressive in order to contain the different looks that Mississippi State provides.
5. Be Aware of the Play-Action Pass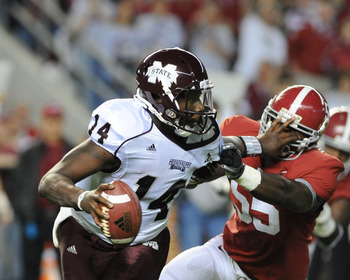 Al Messerschmidt/Getty Images
With that being said, they must be aware of the play-action pass. While Chris Reif has played poorly thus far, he still is capable of big plays in the passing game, and can make a team play with his legs.
When you get that sort of combination with a solid running team, you have the potential for confusion.
"Expert" Picks and Standings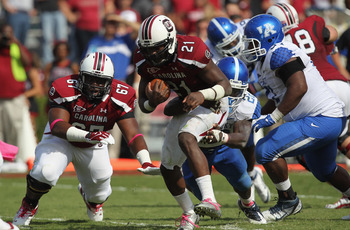 Streeter Lecka/Getty Images
No one responded for the Kentucky prediction from the Kentucky writing world, and I wouldn't either, given how horrible their team is. So there was no guest predictor last week. So the guests will get a negative-59 added to their score.
Leftover Hot Dog and myself did predict South Carolina to win big, however, we didn't see it going down quite like it did.
I predicted a score of 28-10 in favor of the Gamecocks, so I added a whopping 35 points to my total.
LHD predicted the score to be 34-14, which means he saw 33 points added to his score. He continues to inch closer to me.
So as it stands:
1. Alex Roberts (5-1) +163
2. Leftover Hot Dog (5-1) +178
3. Guest Experts (4-2) +219
This week's guest expert is once again Jeremy Hillman, who has helped me out before. Check out his last SEC piece about what he learned from each team in Week 6. It was a great read!
My Score Prediction: South Carolina 28, Mississippi State 14
Leftover Hot Dog's Prediction: South Carolina 20, Mississippi State 10
Guest Expert's Prediction: South Carolina 31, Mississippi State 19
As always, it is great to be a Gamecock, and you can always fan me on Facebook!

Keep Reading

South Carolina Football: Like this team?