College Football Predictions: 5 Favorites to Knock SEC from Its BCS High Horse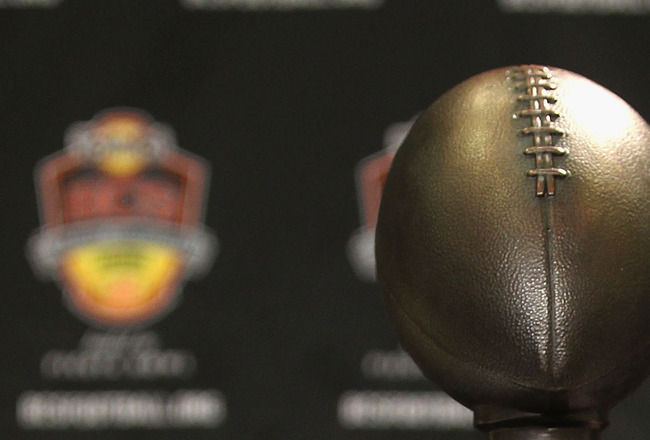 Christian Petersen/Getty Images
As we all know, the SEC is loaded.
LSU and Alabama are ranked at No. 1 and 2 in the current AP poll, and both have looked unstoppable so far.
Listening to all the talk on TV, the NCAA might as well let the two play for the national championship right now and get it over with.
Luckily, they can't do this, and I think there are five teams who can steal some BCS thunder from the SEC.
Oklahoma Sooners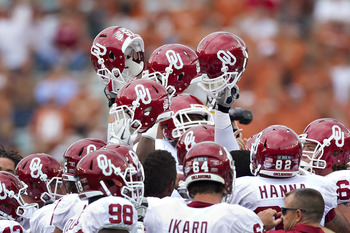 Wesley Hitt/Getty Images
After Oklahoma's dominating 55-17 win over rival (and then No. 11) Texas, I can easily see them winning the championship.
Led by quarterback Landry Jones and his lofty 71.6-percent completion percentage, the offense is tough to stop. Add a pro-ready running back in Dominique Whaley, and you have the perfect balance.
The defense is strong as well, allowing only 14.2 points per game.
The Sooners' schedule features six top-25 teams, two of which they have already defeated.
Wisconsin Badgers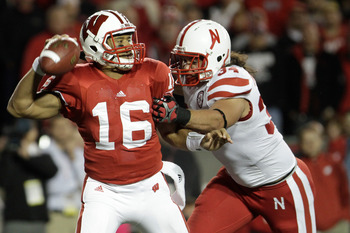 John Gress/Getty Images
While people love to hate the Big 10, this Badgers team is the real deal.
They have an offensive line that most NFL coaches could only dream of and a defense that can stop any team in the country.
This is a team that scores over 48 points a game and has given up just over 10 points a contest.
Their schedule is considerably weaker than Oklahoma's, which is the only reason they aren't No. 1 on my list.
This team has a lot left to prove, but they may very well be the most complete team in the country.
Stanford Cardinal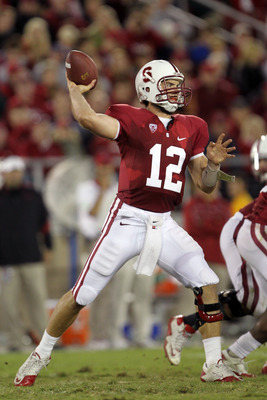 Ezra Shaw/Getty Images
The Cardinal schedule is the only thing holding them back for now.
Another well-balanced team, Stanford has the most-touted quarterback in the country. Andrew Luck is a lock No. 1 NFL draft pick, and would have been last year as well.
The November 12 matchup with the Oregon Ducks will be the deciding factor in how far this team can go.
The sky is the limit.
Oregon Ducks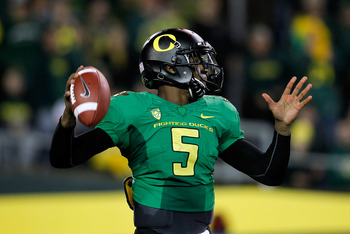 Jonathan Ferrey/Getty Images
Yes, Oregon lost to LSU in Week 1.
This doesn't change the fact that the team scores over 50 points a game and can score in bunches. The Ducks are never out of a game and had plenty of chances to beat LSU.
If they get another opportunity, don't be surprised if Oregon comes out on top.
You can't teach speed or experience, and this team has both.
They faltered early and may not get to the championship game, but they are still in the hunt.
West Virginia Mountaineers
Jared Wickerham/Getty Images
The Mountaineers are my sleeper for a huge bowl win.
Another team with a loss to LSU, the Mountaineers proved to be a worthy opponent.
WVU beat themselves and had plenty of success against LSU. Geno Smith passed for almost 500 yards and has grown into one of the best quarterbacks in the nation.
I don't see anyone left on their schedule who should beat WVU, giving them at shot at finishing in the top 10 when all is said and done.
They have had success in the recent past against the SEC in bowl games and otherwise.
This is a good football team peaking at the right time.
Keep Reading