West Virginia Football: 5 Things We Learned from the Mountaineers Win over UConn
Rob Carr/Getty Images
It was sloppy for most of the first half, but No. 16 West Virginia still rolled to a 43-16 victory over Connecticut Saturday afternoon.
Don't underestimate the importance of this win.
Connecticut upset WVU last year en route to turning around its season and winning the Big East championship.
That loss was also the beginning of the end of former coach Bill Stewart.
Blowing out the Huskies was a good statement for the Mountaineers, even if Connecticut has struggled all season.
The Mountaineers get a week off before embarking on consecutive road trips to Syracuse and Rutgers. OK, those aren't trips to LSU or Oklahoma, but they're still challenging Big East games.
So what did we learn about WVU today that could help the Mountaineers in the future, and what do they need to work on to get better?
Let's take a look.
Defense Improving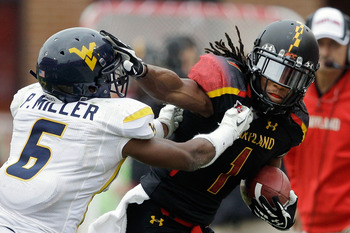 Rob Carr/Getty Images
While the defense had a few mental lapses in the first half, Jeff Casteel's group came up with some big plays in the second half.
None was bigger than Jewone Snow's fumble recovery that he returned 80 yards to the Connecticut 12.
The Huskies looked like they would go up on WVU, but cornerback Pat Miller lit up UConn quarterback Johnny McEntee when he looked for extra yards instead of safely sliding to the ground.
WVU scored four plays later, and the defense seemed to really step up their game as they pressured McEntee and recorded five sacks, including one safety.
The Mountaineers will need this type of stifling defense against Syracuse and Rutgers.
Stedman Bailey Blossoming into a Star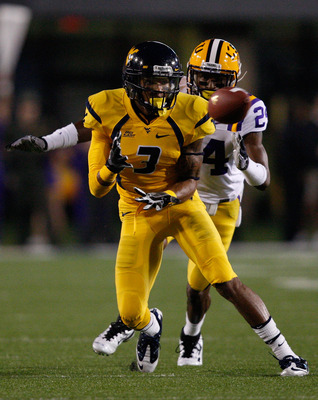 Jared Wickerham/Getty Images
Tavon Austin may be WVU's speedy receiver, and Ivan McCartney is the deep threat, but Geno Smith has a target he likes even more.
Smith's high school teammate Stedman Bailey improved on his school record of 100-yard receiving games with his fourth straight against UConn.
Bailey's big grab was an 84-yard touchdown in which he made a few defenders miss. The score also put West Virginia up 24-9, which pretty much gave the Mountaineers the edge they needed to pull away.
Bailey finished with seven receptions for 178 yards and also had another touchdown reception of 27 yards.
When the Offense Is Clicking ...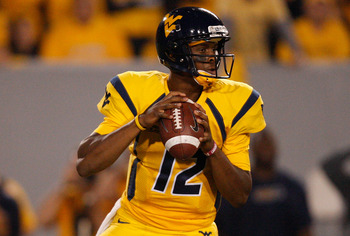 Jared Wickerham/Getty Images
Dana Holgorsen's offensive prowess has lived up to the hype.
Even though WVU hasn't mastered his system yet, when Geno Smith and crew are clicking I'd say there isn't a defense in the nation (outside of LSU, Alabama and Oklahoma) that can stop them.
Smith had another huge game with 450 passing yards and four touchdowns, while Dustin Garrison had another solid performance with 80 rushing yards and a touchdown.
Nine different receivers caught a pass, including six for 131 yards by Ivan McCartney.
Once again, it took the unit some time to get going, but they ended up piling on the points.
Mountaineers Found a Punter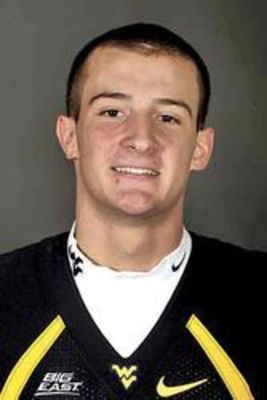 The punting game has been a nightmare all season.
On Saturday, the Mountaineers may have found their guy in Michael Molinari, who is better known as Tyler Bitancurt's holder on placekicks.
The redshirt freshman kicked extremely well as he got his first chance to punt this season.
He punted five times and averaged 43 yards a kick, and he pinned the Huskies inside their 20 three times.
Maybe this weakness is finally fixed.
The Fans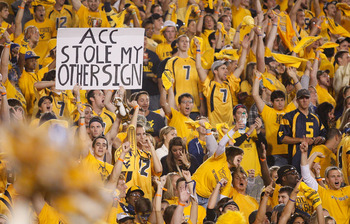 Jared Wickerham/Getty Images
A mere four days ago, first-year WVU coach Dana Holgorsen was chastising his fanbase for not showing up at the Bowling Green game.
Well, 56,179 gold-clad fans showed up for the Big East opener.
They were loud and proud for their Mountaineers Saturday.
Keep Reading

WVU Football: Like this team?