Arkansas Football Will Finally Honor Integration Pioneer Darrell Brown
October 7, 2011
Darrell Brown never played a single varsity down as a University of Arkansas Razorback. Yet this weekend, Darrell Brown will be cheered by a sellout crowd at Razorback Stadium.
This should have happened in 1966, when he first became eligible for varsity football. Brown, an African-American, was a pioneer, an unsung hero of the long and quiet battle to desegregate the last college in Arkansas and the old Southwest Conference to cling to Jim Crow policies in football.
Although close to 80,000 fans will witness the halftime ceremony, the university has been strangely quiet about publicizing this important moment.
That's no surprise: The University of Arkansas, like the state, has a complicated history of race relations, a paradoxical puzzle that's difficult to explain. Still, with this event (along with the return of Mike Anderson as head basketball coach) Arkansas seems to be slowly heading in the right direction.
There are several people behind the movement to honor Darrell Brown and his rightful place in history. Just as Brown did for nearly five decades, they'll have to remain anonymous. But figure that new Razorback A.D. Jeff Long has his thumbprint on this event. He hired Anderson, and he seems to be both pushing for progress and keeping his face off camera—an unusual strategy for a college administrator.
What follows is a chapter on Darrell Brown's courageous quest from my book Forty Minutes of Hell: the Extraordinary Life of Nolan Richardson (HarperCollins, 2010). Note that it contains some racially offensive language that was used at the time being described. Look for Brown's own life story to be in bookstores within the next three years.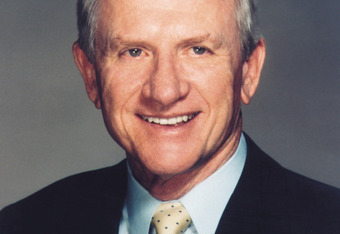 Soledad Brother
To understand the slow desegregation of the University of Arkansas football, the incredible story of an unknown player named Darrell Brown has to be considered.
Darrell Brown attended a tiny "training" school—a Negro school with poor resources and no football team—in Lockesburg, Arkansas. Brown was the star of the track team. He practiced the shot put using a heavy stone; he hurdled over carpenter's wooden horses. Brown knew he had outstanding speed and quickness but he longed to play college football, and got the peculiar idea that he could be the first black football player at the University of Arkansas.
When he arrived on campus in 1965, he went straight to the football coaches' offices. 
"I'm Darrell Brown," he announced, "and I want to play football."
No black kid had ever been that bold before. Brown informed the coaches that he was a running back.  "After a long pause," Brown recalls, "they finally brought me a uniform and some pants. This is great! I thought. I'm going to walk on."
Being a college walk-on in a major sport is a difficult road. Earning a scholarship—room, board, tuition, and books—is often the ultimate goal, but few reach that payoff. Anyone who the coaches truly wanted was usually awarded a full ride before ever enrolling. Walk-ons who impressed the coaches might earn a full ride the next year.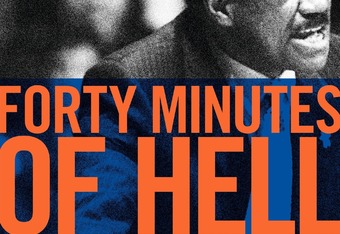 Walk-ons are at the mercy of the coach's discretion and sense of fairness.
A coach can directly discourage or encourage walk-ons. In basketball, just sitting a player on the bench during scrimmages sends a message. Benching a player during, say, shooting drills can be even worse. There are plenty of perks that can be used to reward—or withheld to punish—walk-ons. Free shoes, sweatsuits, or travel gear go to the most appreciated walk-ons. There are other carrots, as well. Team meals, team pictures, a photo in the media guide, a seat on the airplane to road games, complimentary tickets, off-season weightlifting. Playing time in varsity games, or a full ride scholarship, mean a walk-on has arrived.
It doesn't take a walk-on very long to get the message. I'm wanted. Or, I'm not wanted.
"Let me just sum up my history with Arkansas football," Darrell Brown says. "As a running back, I was simply a tackling dummy."
There's nothing more dangerous in football than receiving a kickoff or punt, and Brown was often assigned that role in practice. The assignment was radically different from normal, though.
Brown became the target of a bizarre meanness, something as grotesque and obscene as the "Battle Royal" scene in the novel Invisible Man where twelve black boys were blindfolded and pushed into a boxing ring. "There were times," Brown says, "I'd be placed on the field to run the ball on a kickoff or punt without any offensive players in front of me to meet eleven defenders."  One player, with the ball, trying to get through an entire team sprinting directly at him.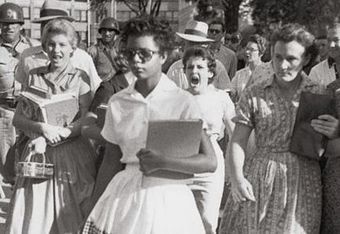 Brown absorbed both the abuse and the obvious message from the coach. "I was a country bumpkin," he says. "I just wanted to be at the University of Arkansas and break that color barrier, get what I missed out on in high school."
Longtime football coach and later AD Frank Broyles oversaw every practice. "He wanted them to do what they did," Brown says. "It all came down from the power that Broyles possessed. I remember him being up in the stands when I was running back kicks against eleven of them, and he'd shout out, 'Why is it that you can't catch that nigger?'"
Brown persevered through that hellish autumn despite feeling as though a bulls-eye was pinned on his jersey. 
 "On the practice field and in the few [freshman] games in which he played," Richard Pennington wrote in his book about the desegregation of SWC football, Breaking the Ice,  "his offensive teammates sometimes refused to block for him and even engaged in racist group chants."
Brown never advanced beyond his roll as the human punching bag, and never made the varsity. "But he might have if Frank Broyles had made it clear to everyone that Brown was to be treated fairly," Pennington insists. Instead, Broyles' silence condoned the cruelty.
Brown says, "I never had a playbook, was never taught a play. I was placed on the field without knowing any part of the system." That didn't stop Brown from working his way to the front of the line. "The coaches might say, I need a defensive back! and I'd just raise up my hand."
No personal interaction took place between Brown and Broyles. "What I heard from Broyles came to me indirectly," Darrell Brown says, "when he talked about me."
Brown became a member of the Shoats, the UA version of the freshmen team, which featured walk-ons, transfers, and players waiting to earn eligibility or varsity action.  "I'd get in and say, Where am I supposed to run? I wouldn't ask about hitting the one hole, or the two hole. They'd never taught me that. I was just asking if I was to run right or left."
Being the first black football player took a terrible toll, yet in Brown's understated manner, he says, "I had reservations about continuing on the field. It wound up being a positive experience because it opened my eyes. There was a big shield of resistance to having a black player at Arkansas. Their [the players] words were, I heard some of them say, Why do we need a black, we just won a national championship?"
Any fairness on the football field stood out to Darrell Brown. "David Hargis was one of the few players who never called me nigger, and he would stand up for me. I considered him to genuinely believe in the right thing. He'd say, 'Give Brown a chance.'"
Hargis came from southern Arkansas and was later accepted to the UA law school, where he was named editor of the Law Review. Today Hargis is a successful trial lawyer in Little Rock. He declines to say the word "nigger," even when quoting someone, always using "N word."
Hargis recalls Brown's ordeal vividly. "Darrell Brown displayed a whole lot of courage in doing what he did," he says. "The fact that he didn't have a scholarship, that made it even more daring on his part. They were sending a brutal message to Darrell. When the ball was snapped, it was like he was the only player left on his side. He'd come back in the locker room and he'd have been beaten up every day."
Although it appeared a systematic ostracizing of Brown was in place, Hargis believes it was not orchestrated. "Darrell was never exactly singled out and mistreated in an organized manner," he says.
It was often spontaneous, with the players chanting "Get the nigger."
"I heard it back then," Hargis confirms. "It'd be when they were trying to tackle Darrell, and sometimes his teammates wouldn't block for him."
Hargis insists on pointing out cultural and historical differences and the danger of judging the past with today's more progressive mindset. He is also sensitive about Arkansas' portrayal in print. "I'd hate to contribute to Arkansas being viewed as backwards," he says. "I don't want to condemn anyone. This was a different era. I'm not blaming or faulting anyone, retrospectively. There were people who had not been confronted with these issues, who hadn't thought about these things. If confronted today, I think they'd regret what they had done."
That may be true. Yet it's important to understand that this was the kingdom that Frank Broyles ruled, the athletic program where Nolan Richardson would arrive two decades after Darrell Brown.
And how different was Brown's ordeal from the "Little Rock Nine" of 1957 Central High School? Well, for one thing, almost nobody paid attention to Darrell Brown's struggles. Yet, the "Little Rock Nine" represented enormous courage regardless of any academic sociological analysis or historical context. Especially Elizabeth Eckford, who walked the gauntlet of the angry mob alone that first day. She returned to Central High School the next day, and for two years, after her initial solo attempt to enter the school that ended at the bayonets of the Arkansas National Guard.
That's who Darrell Brown was: the Elizabeth Eckford of college football. 
Football, though, is only part of American society, Hargis claims. "Lots of blacks were exposed to far worse away from sports. They were brutalized," he says. "There's a big difference between being called a name on the field, and having a Coke bottle smashed against your head in the street. It's difficult to judge Frank Broyles or [Kentucky basketball coach] Adolph Rupp by today's standards. Our own fathers and grandfathers, some of them, without ill will, entertained racism."
The old Razorback football coach has changed some over the years, Hargis says. "Broyles displayed a lot of racism, but he's softened, and he's done some things that are pretty commendable, especially with Alzheimer's research funding."
Hargis is quick to apply modern standards to Darrell Brown's situation in one regard: "Darrell had superb athletic ability, based on his speed and quickness," he says. "He wasn't big, but he was very strong for his size. In today's world, Darrell Brown would have played for the Arkansas Razorbacks."
"I made it through the year in 1965," Darrell Brown says, "then went out again the next fall."
It's nearly beyond belief that Darrell Brown would return to the Razorbacks, but in some ways he was luckier the second year.
"I got hurt in practice," he says. That gave him time to reflect on the futility of his quest and make a decision. "I turned away, because of my dream being shattered," he says. Brown's hope of being the first black scholarship player, or the first black athlete to take the field in a Razorback uniform, was over.
Brown concentrated on academics and pursuing a law degree. "I remained frustrated," he says, "because I felt I was just as good and fast as anyone who was playing."
Two years later, Martin Luther King and Bobby Kennedy were gunned down, politicizing Darrell Brown. He was accepted into the University of Arkansas law school. After a long career as a Little Rock attorney (he took President Bill Clinton's deposition at one time) he retired to a farm in Horatio, Arkansas, near his childhood home. 
Years later, Brown's own daughter was an athlete for the university, and she even worked in Arkansas' athletics department. "She played basketball and ran track," Brown says, "and I all but told her and my son not to go to Arkansas. But I think they wanted to prove something, prove that they could make it."
Darrell Brown can still get emotional when talking about his time as a football walk-on for Arkansas. He's had so few personal interactions with Broyles that he remembers them all clearly. "I saw Frank Broyles one time at a function, and I said to him, You don't remember me, do you?" Then Brown explained that he had been practice fodder, a human tackling dummy as a walk-on in 1965 and again briefly in 1966.
"That's right," Broyles told Brown, "you were the first one!"
In the book Horns, Hogs, & Nixon Coming, Terry Frei writes, "Broyles long has said the state board informally made it clear to him when he arrived at Arkansas that he could not recruit black athletes, but he felt integration was inevitable and right." This claim ignores a number of issues like Darrell Brown's treatment. Also, the fact that the basketball coach at Arkansas beat Broyles by three years in desegregating his team. And virtually every college in the state and SWC desegregated before Broyles.
Yet, according to Frei, "Broyles said he didn't ask the university or athletic administration for permission to begin recruiting blacks."
Thus, in manipulating even the modern media, Broyles made himself simultaneously the victim and the hero of Arkansas's belated desegregation. The Board wouldn't let Broyles and he ignored the Board. Frei even states in the opening of one chapter that Broyles' having a single walk-on in 1969—who never played a minute or even suited up for the games—meant that the Arkansas team was "integrated."  Frei makes the same ludicrous assertion about Darrell Brown's time in 1965, saying that Brown had "briefly integrated the program."
"Don't confuse integration with desegregation," longtime Arkansas Judge Wendell Griffen cautions. "They're not the same thing."
"If you played football, you remember those awful days of sweaty football practice," says Richard Pennington, whose Breaking the Ice remains the only book on the integration of the Southwest Conference, says. The coaches start a drill, maybe a one-on-one or two-on-one drill. Every player is standing there, watching. The coach asks for a volunteer to go first. "Well, that volunteer is the guy you want on your team," Pennington says. "He has guts and courage. You know who the wimps are? The cowards? They're at the back, hiding from the drill. That's what Frank Broyles and [Texas coach] Darrell Royal were both doing in the 1960s, hiding in the back of the line!"
Pennington was never able to get access to Frank Broyles. The Arkansas coach was the only one who stonewalled him. "Royal and Frank Broyles—and for that matter, Bear Bryant at Alabama and others—were cowards," Pennington says. "They were simply afraid to lead and do what needed to be done, no matter how difficult, and preferred to let people like Hayden Fry take the heat." Broyles finished 1-9 in his last ten games against Texas, which makes it even harder to believe that Broyles would not recruit blacks sooner for practical, if not ethical, reasons.
Today, an unknown walk-on who never scored a touchdown or even played a single minute of varsity football at Arkansas should be included in elite company. Jackie Robinson. SMU's Jerry LeVias. Elizabeth Eckford and the "Little Rock Nine." And now, Darrell Brown. "What these people did was so very important not just for blacks but for whites, too," Pennington says. "What all this shows is how incredibly narrow-minded and parochial white people were back then. If those in power let these black guys compete fairly, they were going to rise to the top. Hell yes, they were afraid."
Rus Bradburd is is a former NCAA basketball coach and the author of Forty Minutes of Hell: the Extraordinary Life of Nolan Richardson (HarperCollins, 2010), from which this is excerpted.