College Football Hot Seat: 4 Head Coaches We Already Know Are Done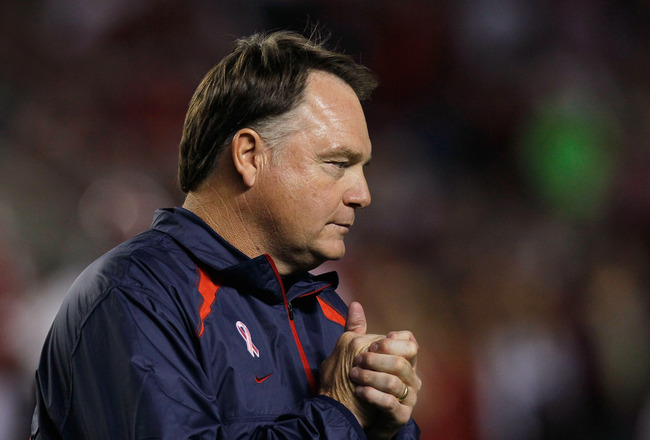 Kevin C. Cox/Getty Images
It is just Week 5 of the 2011 college football season, but we already have a good idea of which coaches will be gone before the end of the year.
Already coming off poor seasons a year ago, these head coaches have struggled out of the gate in 2011 as well.
They have unhappy fans, disgruntled administrations and unhappy boosters. They are squarely on the hottest of seats in college football.
Click through the following slides to see the four coaches who will be fired first...
Rick Neuheisel, UCLA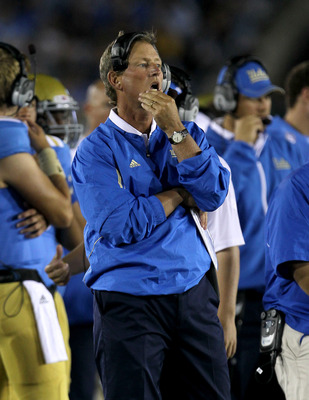 Stephen Dunn/Getty Images
Neuheisel was supposed to revive the Bruins' football program. So far he has failed at that task, even with rival USC on probation. Do not look for Slick Rick to be coaching at UCLA next season.
Record at UCLA: 17-24 in four seasons
2010 record: 4-8
2011 record: 2-2
Worst loss this season: Houston 38, UCLA 34
Who should replace him: Brent Venables (Oklahoma defensive coordinator)
Mike Riley, Oregon State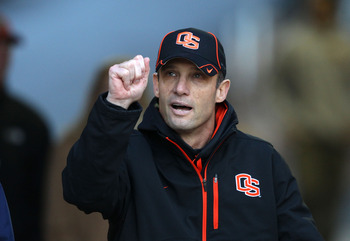 Ezra Shaw/Getty Images
Mike Riley has had some success over the years as the Beavers head coach. However, there has been a clear recent decline in recruiting and in wins. The 0-3 start this season, including a loss to an FCS program, probably will end his run as head coach for Oregon State.
Record at OSU: 69-57 in 11 seasons
2010 record: 5-7
2011 record: 0-3
Worst loss this season: Sacramento State 29, Oregon State 28
Who should replace him: Bronco Mendenhall (BYU head coach)
Neil Callaway, UAB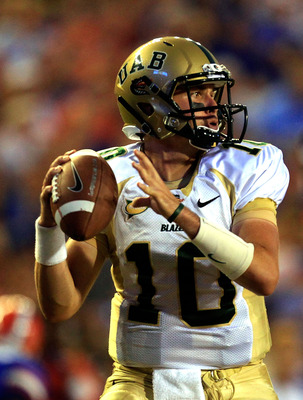 Sam Greenwood/Getty Images
Neil Callaway has only won 15 games in five seasons at UAB. The 0-3 start to the 2011 season, including a 39-point loss to a below-average Tulane team, signals the end of the Callaway era in Birmingham.
Record at UAB: 15-36 in five seasons
2010 record: 4-8
2011 record: 0-3
Worst loss this season: Tulane 49, UAB 10
Who should replace him: James Willis (Alabama defensive assistant coach and linebackers coach)
Houston Nutt, Ole Miss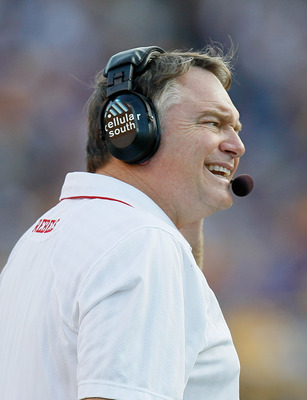 Kevin C. Cox/Getty Images
Houston Nutt had some success early on at Ole Miss. However, he has won just five of his last 16 games as the Rebels head coach. That winning percentage doesn't cut it in the SEC (or anywhere really), especially if you are blown out by Vanderbilt. Nutt will be fired before the end of the season.
Record at Ole Miss: 23-19 in four seasons
2010 record: 4-8
2011 record: 1-3
Worst loss this season: Vanderbilt 30, Ole Miss 7
Who should replace him: Mike Leach (ex-Texas Tech head coach)
Keep Reading