Top-Ranked Oklahoma: Can Sooners Beat Florida State Without LB Travis Lewis?
September 14, 2011
Ronald Martinez/Getty Images
Before answering this question, it is important to understand what weakside linebacker Travis Lewis means to the Sooners.  After all, Lewis was picked as the preseason Big 12 Defensive Player of the Year. 
For those who are not Oklahoma fans, let's look at some of the statistics from last year.  Lewis was the leader in solo and total number of tackles for OU in 2010.  He was also the second leading defender for fumble recoveries, third on the team for interceptions, a leader in breaking up passes and quarterback hurries, and was generally the heart and soul of the Sooners defense. 
He would start his senior year with the second highest tackle total of any player in the Stoops era. 
Because of these characteristics, numerous experts predicted Travis Lewis would surely go to the NFL when draft time came around.  However, in a decision that endeared him to all fans in the Sooner Nation, Lewis chose to pass up the pro league for another year and return for the 2011 season.  This was why so many people throughout the Big 12 felt Lewis would play such a key role in the chase for the national championship.  Even his coaches and teammates recognized his importance to the Oklahoma defense by naming him a defensive team captain.
With such high expectations, it was a tremendous loss to the Sooners when the coaches announced Lewis had suffered an injury that would cause him to miss potentially eight weeks.  Still, the fans knew Oklahoma could defeat Tulsa, Missouri and Ball State without its first-string weakside linebacker. 
Nevertheless, tucked in between the first and third games was the most difficult out-of-conference game in years, in which OU would travel to Tallahassee to play Florida State.  That was surely the most important time to have its key defensive leader on the field.  In spite of that great need, it will be a game Oklahoma will play without its famous middle linebacker.
So, how will Oklahoma head coach Bob Stoops deal with such an important absence to his defense?  Perhaps by not missing him as much as expected.  This may be possible due to the talents of three other defensive leaders. 
In the spring and throughout the fall practices, linebackers Corey Nelson and Tom Wort became standouts in their own rights.  Nelson had not been a starter in 2010 yet still played in all 14 games as a backup and special teams player despite being a true freshman.  He  then drew special recognition from both Stoops and defensive coordinator Brent Venables for the work he put in between the two seasons.  Stoops told reporters before Lewis' injury that he was determined to find a way to get Nelson on the field more this coming season.  Little did the head coach know how this would work out!
Backup middle linebacker Wort had played as a true freshman, starting nine games because of injuries last season.  Now able to become the full-time starter, largely as a result of the terrible loss of No. 12 Austin Box, Wort was always expected to perform as a central defender.  His improvement was still more impressive than what the coaches had reasonably anticipated.  In the season-opening game against Tulsa, Wort wore the jersey number of his fallen friend and fellow linebacker Box and led the defense that held the top-five offensive team from last year to just 14 points.  To emphasize how well this was done, Tulsa turned around after a 47-14 loss to OU and whipped Tulane 31-3.  Wort was rewarded for his efforts with the award of his first game ball from Coach Stoops.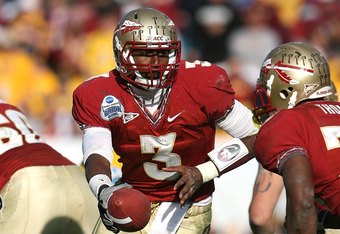 Doug Benc/Getty Images
The third and final key to the defensive improvement for the Sooners is another player who started as a true freshman last year, the "Roy" position DB, Tony Jefferson.  Before Lewis was injured, Jefferson was prepared to play as a starting safety.  After the linebacker's foot injury, Jefferson was moved up to the starting strongside LB position and played that role against the Tulsa Golden Hurricane.  The son of a former Olympic boxer, the undersized LB makes up with speed and quickness what he lacks in the typical bulk of a linebacker. 
Jefferson played great pass coverage, with one pass break-up and a QB hurry on a blitz.  He also had five tackles and limited the team from Tulsa to only six passing first downs.  Able to line up as either a LB or a fifth DB, Jefferson gives the Sooners extreme versatility without giving the opposing QB a hint about the coverage scheme based on the personnel employed on the field for any given play.  This ability to hide the type of coverage while having a speedy defender could play a key role in defending against a mobile quarterback with great skills but limited big-game experience, as FSU will have in E.J. Manuel.
Florida State has played two games against lesser teams, Louisiana-Monroe and Charleston Southern, yet has averaged only 131 yards per game rushing.  Throwing for 378.5 yards per game, FSU is a pass-first team that particularly fits into the skills set of speedy LBs and a DB playing as a LB.  Because of this, the Sooners may not miss Lewis as much as they might have thought on that August day when they announced their star linebacker's injury. 
Without the ability to run effectively, the Seminoles may be playing right into the strengths of the Sooners, and that might be just the ticket to prevent the upset as No. 5 Florida State tries to reverse the 47-17 destruction it suffered at the hands of the No. 1 Sooners last year.
The game on Saturday will be one to be remembered.  The primary question to be answered will be which fan base will be cheering the results and which will be licking its wounds come Sunday morning!