Pac-12 Expansion: Did Texas Just Rat out the Aggies to the Texas Legislature?
September 7, 2011
Aaron M. Sprecher/Getty Images
Monday night the ever-plugged-in Rivals reporter and unofficial University of Texas Leaksperson Chip Brown revealed that while "holding the Big 12 together, no matter how dysfunctional, is still UT's top priority," the Longhorns were considering  a new backup plan that did not involve carrying Texas Tech with them into an expanded Pac-12 with Oklahoma and Oklahoma State.
No, the Longhorns were considering jumping alone to the Atlantic Coast Conference and leaving Texas Tech and Baylor both scrambling in the ruins of the Big 12. 
Taken alone it makes a modicum of sense.  The ACC with the NYC area teams from the Big East and UT plus national brands Florida State, Miami, Duke, and North Carolina would certainly be a super conference. The media money would assure that.  The academics of that conference would be what UT has always coveted in a conference home.
But that is where it stops making sense.
The closest in conference road game would be over 800 miles away.  While UT's fans are wealthier than most fan bases in Texas, that is ridiculous.  The idea of hosting Maryland and Rutgers in successive weeks with a Wake Forest chaser has to be even more bile inducing for Longhorn fans.
It is simply a toxic idea to many UT fans.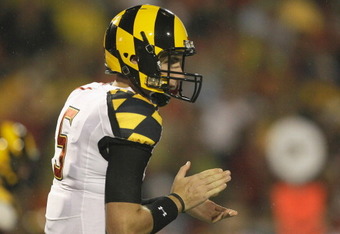 Rob Carr/Getty Images
So why suggest it?  I thought at first it was standard UT negotiating practices. 
UT is nearing a deal with the PAC-12 that is looking too fair, so UT is introducing more leverage.  Typical UT.
But if you look at it from the perspective of UT wanting to keep the Big 12 together it reads entirely differently.
While A&M's departure threatened to make an eventual victim of Baylor, no one cares about Baylor in the world of the unaffiliated Texan sports fans.  Baylor has been non-competitive in football for almost the entire run of the Big 12.  In a state like Texas, that means they probably didn't deserve the slot.
Texas Tech is a whole 'nother story.
UT is painting a picture of a pile of victims to show the state what is the real fallout of letting A&M leave the Big 12 for the SEC.
They are tripping the Aggies on their way out the door.
After all, if the state lets A&M go, they have to let UT go, don't they?
Toxic all the way around.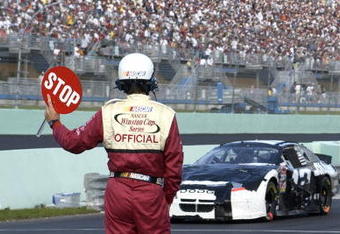 A. Messerschmidt/Getty Images
Legislators in areas full of Baylor alums?  Mad as hell.  Legislators in rural west Texas?  Mad as hell.  Legislators in UT areas?  Getting more disgusted by the day.
From Chip Brown on the fourth...the day before it was revealed that UT would rather abandon Tech on the scrap heap then help them into the PAC-12:
"Legislators and statewide office holders have swung into high-pressure mode to get Texas president Bill Powers and athletic director DeLoss Dodds to slow down any decision that might involve the Longhorns joining the Pac-12, multiple sources said Sunday...."
"....Sources said members of the Legislature are or will be reaching out to Texas A&M president R. Bowen Loftin to tell him the Aggies may no longer have the blessing of lawmakers to leave the Big 12, especially if it looks like the Big 12 will collapse.
According to sources close to Texas A&M, there is expected to be more movement involving the Aggies and the Southeastern Conference Tuesday or Wednesday of this week.
Sources say statewide office holders such as lieutenant governor David Dewhurst and Texas House Speaker Joe Straus haven't been active on realignment up to this point but now are getting involved."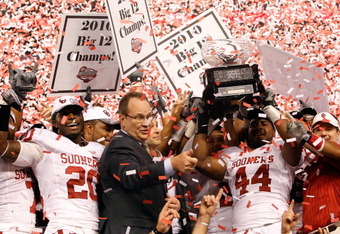 Tom Pennington/Getty Images
Clearly even before the UT/ACC bombshell, Texas Legislators were moving in to bring A&M back in line in order to protect the Big 12.  And just like last month, A&M appeared to be a step ahead, rushing to get their intentions out before the legislature can act --- effectively daring the legislature to sanction them after the fact.  Hence the Longhorns throwing of gas on the legislature's fire.
A Texan's view
I was listening to talk radio in Dallas a couple days ago and a broadcaster was loudly bemoaning the fall of the Big 12.  He said, "We won't have a conference anymore."  He complained following very disgustedly, "We will have to follow...Conference USA."
The feeling of many Texans is that our state is going from having a loud voice at the head of the BCS table to having no voice in the SEC or PAC-12.
We were all pretty accepting of the Aggies' desire to become an annual fifth place finisher in the SEC East.  They are the Aggies and they simply have no idea how to maximize their brand to a national audience.  That is why we have Aggie jokes.
The idea of UT giving up even what limited voice they would have in the expanded PAC-12 to feed some two bit east coast conference while Tech is thrown onto the garbage heap is even tougher to take than the two of them going to the PAC-12.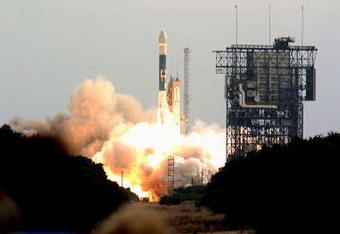 NASA/Getty Images
Clearly Texas hopes the legislature on the behalf of Baylor and Tech, will drag A&M back into the Big 12, putting UT back into the driver's seat.  UT undoubtedly hopes to once more start manipulating the conference and torturing its members for their lunch money. 
If A&M is forced back into the fold, OU and OSU would likely feel immense pressure to walk away from the PAC-12 negotiations and give things in the Big 12 another try.
Spoiled UT would again play Texans to get whatever they want. 
It is time to start practicing good parenting and set some limits on our spoiled, problem children.
A different plan
Let's effectively do what adults used to do a pair of ill-mannered brothers who were terrorizing the neighbors (and reflecting poorly on their parents' reputation) back in the day.  It is high time for the legislature to take their toys away give those rotten kids a good spanking.
UT wants a national network?  It is a headache for the state. Pass a law that prevents any state university from having a national sports network and requires any state university that has one to terminate that contract.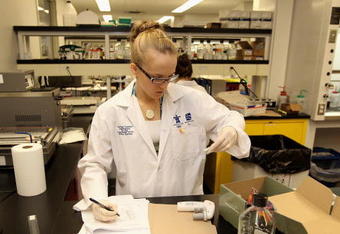 Alex Livesey/Getty Images
A&M wants to go to the SEC?  Pass a law that prevents any state university from joining the SEC or ACC or they forfeit their share of the Permanent University Fund to Tech and Houston for the length of the infraction.  A&M has been flipping the legislature the bird for the last month.  It is time to say enough to that kind of disrespect to our elected officials. Having the best high school football talent in the nation is a money making resource of the State of Texas.  A&M in the SEC will push Texas talent out of the state and into the dirty deep south. That will cost Texas's public and private universities potential revenue that could be used for educating Texans. 
No one likes the fact that the Big 12 commissioner Dan Beebe is so tight with UT?  Require any state university to not be in a conference headed by Dan Beebe by October 1st, 2011.  (At this point, one would suspect it would not take much to get Beebe out.)
Network jealousy?  Solved. 
SEC infatuation and potential disruption of Texas Universities' recruiting pipelines? Solved. 
Commissioner in bed with UT? Solved.
Now with no Texas University going anywhere for the time being, it is time for the adults to consider the big picture for the state.
The big picture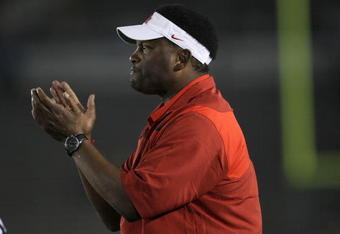 Stephen Dunn/Getty Images
I believe Texas lawmakers need to begin by adjusting their line of thinking to better understand the scope of the potential here.  Do not think of this like a sports fan.  This is bigger than sports. The average fan thinks there are 6 BCS Automatic Qualifier sports conferences and does not think any deeper than that.  We need to stop thinking that way.
There are 4 BCS Automatic Qualifier conferences ---  The Big 12, The ACC, The Big East, and the SEC.  There are two academic and research consortiums who also happen to be BCS AQ conferences --- the Big 10 and the PAC-12.
These two consortiums prize high academic achievement and co-operative inter-university research.
University athletic budgets range up to about $130M per year.  University research budgets range up to about 1.6 billion dollars per year.
The Big 10 has 5 of the top 15 annual research budgets in the country. The Pac-12 has 5 of the top 20. These consortiums pounce on public and private research dollars.  If we want our public universities to do more research, we would be wise to join them and adopt their ways.
Athletic dollars put a lot of dumb and academically lazy kids into college. Ultimately there is not a huge payoff there.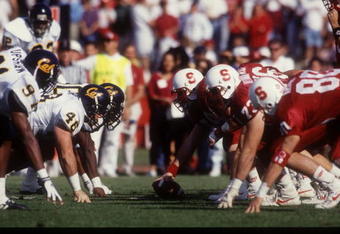 Otto Greule Jr/Getty Images
Research dollars keep smart in-state graduates from leaving the state (the so called "Brain Drain" of Texas) and creates high paying jobs and new industries in Texas.
Texas has been trying to reverse the brain drain by pushing our large universities to achieve "tier one research university" status.  The University of Houston recently achieved that status.  Tech and several others are trying to get there.
The potential here dovetails with the long term goals of our state.
An academic affiliation with either academic and research consortium will make the nation recognize the underrated academics of universities like UT, A&M and Texas Tech. It will bring money into the state and create jobs. 
It is time for us to turn on our self-centered university leaderships and and start looking out for the best interest of the state.
This is bigger than football. This about Texans and our families.  It's about the great state of Texas.
But...it can still be great for football.
So which Consortium?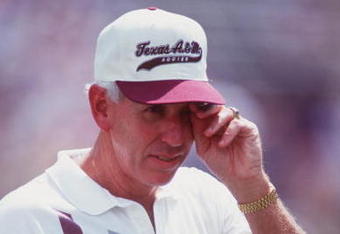 Joe Patronite/Getty Images
The Big Ten wants Notre Dame and the New York City DMA.  Plus they would likely never agree to any more than 16 slots.  That means they would likely only want to cherry pick the Big 12 and leave UT and A&M as distant outliers in their conference.  That does nothing for the state. Plus it is tough to win when you are on the geographic fringe of a conference, far away from most of your competition.
The PAC-12 realizes that if they don't land Texas TVs it is simply a matter of time before the SEC or the Big 10 land UT and A&M and the PAC-12 falls irrevocably behind in status as a football conference.  Geography works against them.  Put bluntly, the Big 10 will not take Texas Tech. The PAC-12 will.
And frankly 2/3 of the PAC-12 is southwestern.  4/5 of Texas is southwestern in culture.  There is more similarity in culture there than with the Big 10.
So now that we have chosen a consortium, what should the great state of Texas offer the PAC-12?
In return for the PAC-12 receiving a compliant, muzzled, and well behaved UT and A&M who are willing to accept the laws of the land, the state of Texas should ask for slots to be created for Texas Tech, Houston, OU, OSU, Kansas, and either Missouri or Kansas State (PAC-12's choice to give both Big 12 schools a fair shot....And if those stupid Aggies priorities are so messed up that they would rather give up their share of the PUF that helps make them a dominant academic university in order to play a game with LSU, let's bring Kansas State and Missouri.).
As the PAC-12 has issues with religious private schools that meddle in their student's lives and academic pursuits, Houston would have to be traded out for Baylor.  Baylor is a poison pill for any deal with the PAC-12.  As a settlement with Baylor, UT, A&M, Houston, and Tech could be required to play Baylor in home and home series in any sports Baylor leadership requests (perhaps limited to two games a year in football though).  That is a better deal than Baylor is looking at today.
All schools joining the PAC-20 from Texas should have to require certain academic minimums of incoming students and should be required to increase their research budget by a certain documented percentage each year depending on the previous year's total.  It would send a message of our commitment to make failure to meet these requirements over a 4 year period be grounds for dismissal from the conference.
Lets hold ourselves to higher standards and show the PAC-12 we are serious about building better universities.  Let's show some respect to the academic standards the Big Five and Arizona set for that conference.
It should be part of the agreement that all members of the PAC-20 would receive equal media payouts, satisfying everyone out west.
A PAC-20 would function as two mostly separate athletic conferences.  All PAC-10 rivalries would be able to resume playing like they have since 1978.  Texans would be able to continue to enjoy what they like about the Big 12. 
Texans do not like the PAC-16 idea in large part because they feel like junior partners. 
There would be no junior partners in this arrangement. California and Texas would be equal partners and equal powers in the most dominant conference in America.  There would be symmetry in the conference...even in debate. California would have four schools who's positions would be likely supported by fellow elite research universities Arizona and Washington.  Texas would have four universities joined by likely similar minded allies Oklahoma and Oklahoma State.  Every other school would likely be free agents in debating issues.
Texas would not just have a voice in BCS matters, the state would have a 50% share of the king's throne in the world of college athletics.  That is doing right by Texans.
With historic divisions, every group's recruiting pipelines would continue undisrupted.  A&M, in fact, would likely see a huge improvement in their recruiting as they would be in a conference that dominates the western third of the US' population with only one other heavily conservative school.  A&M would likely clean up every blue chip recruit from a military or conservative family among the 100 million people living in this footprint.
Additionally every school in the west would long to play the distinctly unique Aggies.  Academically and athletically A&M would finally achieve the success and respect they crave.
At the end of the season there would be the greatest conference championship game in all of college sports (possibly played in alternating years in Dallas/Fort Worth's Jerry Dome and in the new NFL stadium in Los Angeles).
Larry Scott has proven to be a brilliant conference leader and would likely quickly be embraced by the long suffering Big 12 membership providing stability at the top.  
Even given the unheard of size of the resulting conference, the proposal seems reasonable given the PAC-12's possible future media roadblock and the requirements of their high academic standards.
We have let our children drag the name of Texas through the mud and take us to the edge of lacking any voice in football of all things.  Our sport. 
It is unacceptable.
So let's not let UT and A&M waste the potential of Texas.
Come on Texas legislators, make us proud.