College Football Rankings 2011: 7 Most Over-Hyped Teams in AP Top 25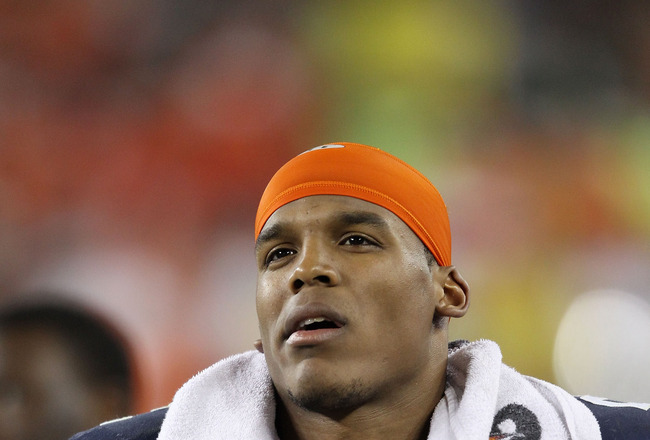 Christian Petersen/Getty Images
It's easy to get caught in the hype in sports, and this college football preseason is no different.
Every year, teams get overrated, while other team get underrated.
Texas was ranked fifth in last year's AP poll after they reached the national championship game the year before, but they only managed to finish 5-7 last year.
While rankings don't mean much early on, here are the seven most over-hyped teams in the AP Top 25.
Florida Gators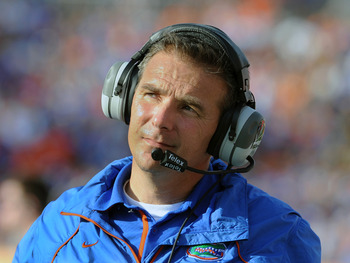 Al Messerschmidt/Getty Images
I think this one is pretty obvious.
While it looks like the Denver Broncos aren't sure what they want to do with Tim Tebow, I'm sure the Florida Gators would love to have Tebow back.
John Brantley isn't your ideal starting quarterback (nine TD to 10 INT last season), and you can bet losing Urban Meyer is going to impact this team mentally and in the win-lost column.
With the Gators playing six currently ranked teams this season, it's going to be a struggle to win more than eight games this season.
Louisiana State University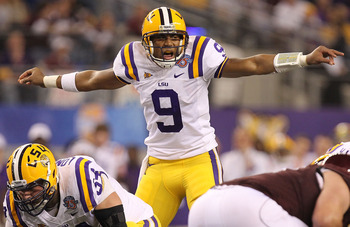 Ronald Martinez/Getty Images
If you haven't heard, Louisiana State University is in some real trouble this season.
Quarterback Jordan Jefferson and linebacker teammate Joshua Johns are both facing felony charges over a bar fight.
Both players are currently suspended infinitely.
The Tigers have to play No. 3 Oregon opening week, as well as six other ranked opponents.
LSU is going to have to get it together fast of they want to live up to their No. 4 ranking.
Ohio State Buckeyes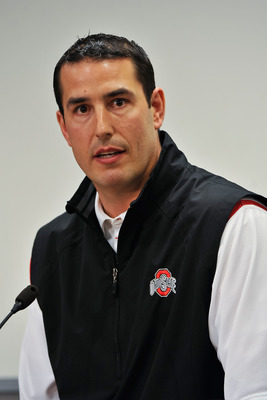 Jamie Sabau/Getty Images
While Terrelle Pryor had his ups and downs at Ohio State, I'm pretty sure OSU fans would take Pryor over Joe Bauserman or Braxton Miller.
Buckeyes defensive coordinator Luke Fickell is now the new head coach, but he has no heading coaching experience.
Boom Herron and DeVier Posey are also suspended for the first five games of the season.
There's almost no chance of OSU winning 12 games again this year.
Notre Dame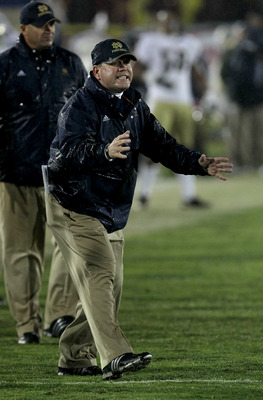 Stephen Dunn/Getty Images
Why is anybody still on the Notre Dame train?
They've been the model for underachieving this last decade, and I don't see it changing anytime soon.
I don't think Brian Kelly is that good of a coach, nor do I think the Fighting Irish will win eight games again this season.
Stanford
Streeter Lecka/Getty Images
Stanford is going as far as Andrew Luck takes them.
He's a phenomenal talent, and he'll be the No. 1 pick whenever he ultimately enters the NFL draft.
But for a team so dependent on one player, No. 7 is too high.
Their schedule is pretty forgiving with only three ranked opponents, so they'll definitely make it to a good bowl game. I just don't see this Stanford team as the seventh best in the nation.
Auburn Tigers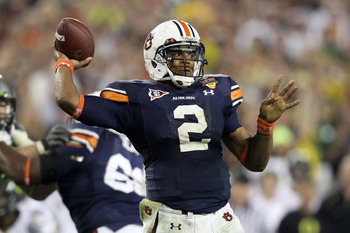 Christian Petersen/Getty Images
Losing Cam Newton would hurt any team, but losing Newton and Nick Fairley is a little too much to bear.
They play seven ranked opponents, and Barrett Trotter is their starting quarterback.
Trotter has 64 total yards in his NCAA career.
Yikes.
Georgia Bulldogs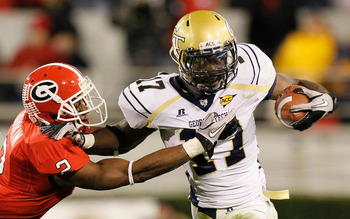 Kevin C. Cox/Getty Images
The Georgia Bulldogs play fifth ranked Boise State and 12th ranked South Carolina their first two weeks.
Ouch.
They may not be ranked after these first two weeks. While they could win out after that, the Bulldogs went 6-7 last season and 0-4 versus top 25 opponents.
I wouldn't bank on things changing too much this season.
Keep Reading