College Football 2011: The Opponents That Have Every Top 25 Team on Upset Alert
Dilip Vishwanat/Getty Images
We're closing in on the start of the 2011 season, and the finishing touches on preparations are being made by coaches, players and fans all across the nation.
Some teams have killer games right out of the gate and some have mid- or late-season showdowns looming on the schedule.
But what about the games we aren't paying attention to? It seems as if every year there are a handful of upsets ranging from mildly entertaining to wildly shocking. Most people don't see them coming—certainly not the team on the losing end.
So, of which game should each Top 25 team be wary? From where are the upsets likely to come?
Here's our list of the single games on each Top 25 team's schedule that should have the upset alert blaring.
No. 25 USC: September 10 vs. Utah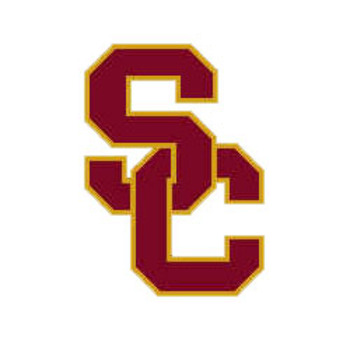 The Utes are new to the Pac-12, and they're eager to prove that they belong.
What better way to announce yourselves to the new conference than by stealing a win from USC on the road?
That's exactly what Utah will be hoping for on September 10 when they travel to L.A. for their inaugural Pac-12 football game.
Utah has had a number of darn good teams of the past few seasons, and USC is doing their best to muddle through their years of NCAA-imposed sanctions. Utah will probably not have a better opportunity to take out the Trojans than in 2011.
No. 24 West Virginia: September 17 at Maryland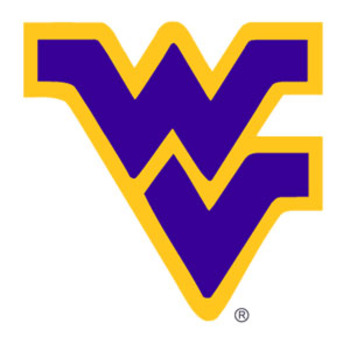 West Virginia starts 2011 as the top—and only—ranked team from the Big East. The much maligned conference will see the Mountaineers carry the banner, at least early in the season. WVU is expected to benefit from an increase in offensive production under new head coach Dana Holgorsen.
But before the Mountaineers can get ahead of themselves, they must take care to guard against a potential let down against an improving Maryland team from the ACC. The Terps have a talented young quarterback leading the attack, and any holes in the WVU defense can be quickly exploited. The Mountaineers offense will also get a workout after two warm-up games against Marshall and FCS Norfolk State.
No. 23 Auburn: September 17 at Clemson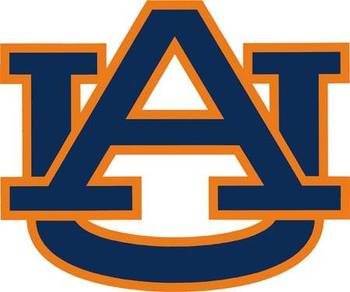 After a BCS championship season, it's hard to see how Auburn doesn't suffer some sort of let down this season. Their talent pool is severely depleted, and there is a distinct lack of experience roaming the Auburn sidelines.
Auburn wasn't a one trick pony, and there's no doubt Gene Chizik still sees a lot of potential in his young team in 2011. But we have to face facts: Auburn won't be as good as last year.
Even as good as Auburn was last season, they were played right down to the wire by Clemson. Auburn needed a Newton-led comeback—and overtime—to dispatch the Clemson Tigers, and that game was at Auburn. This season, Auburn will be visiting the Tigers.
After starting the season against Utah State, Auburn faces Mississippi State in week two followed by Clemson in week three. It's not wildly impossible to think Auburn could start 1-2 in 2011.
No. 22 Florida: September 17 vs. Tennessee
This game is less about Florida possibly losing a game and more about playing the odds.
The Volunteers have suffered six consecutive losses against Florida. One would think they'd eventually break through, right?
Tennessee actually isn't that terrible of a team. Iron out a few wrinkles, and the Vols would have sunk LSU's 2011 season before the Tigers were in much of the BCS conversation. This season, Florida will have their own wrinkles to sort through, with a new coaching staff and a few questions on offense that probably won't be settled until the pigskin begins to fly.
No. 21 Missouri: September 9 at Arizona State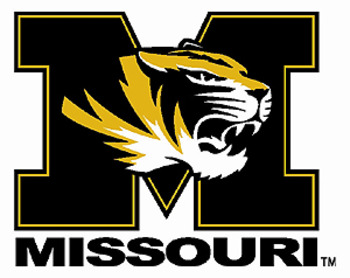 Arizona State starts 2011 unranked, but they're probably the best unranked team in the nation. Returning every offensive starter and most defensive starters from last season's team, there's lots of reason for Sun Devils fans to be hopeful this year.
While ASU finished 6-6 last season, they were fewer than 10 points removed from a 10-2 season—that's how incredibly close four of their six losses were in 2010. The talent is there, but there was a lack of experience needed to close out tight games down the stretch. This season, experience won't be a problem.
An Arizona State victory here would undoubtedly propel the Sun Devils into the Top 25, and conversely knock the Tigers out.
No. 20 Mississippi State: November 26 vs. Ole Miss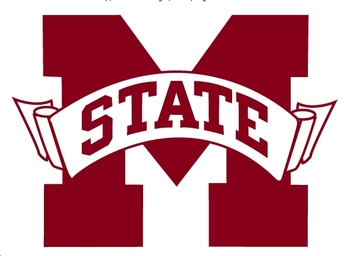 When Mississippi State and Mississippi get together, you know you're in for a great battle.
These two rivals have been slugging it out since 1901, and like so many great rivalry games, the records and rankings don't mean very much.
Mississippi State should be the much better team, even though we're talking about teams thirteen weeks removed from the beginning of the season when much could have happened. Ole Miss doesn't match up on paper, and the Bulldogs should plow right through.
The same was true last season, but Mississippi State pulled out a one-score victory.
It's also highly possible that last season's 4-8 finish for Mississippi is likely to be more the exception than the rule. The Rebels won't be quite that bad in 2011.
No. 19 Georgia: September 24 at Ole Miss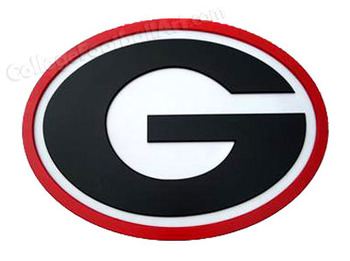 The Rebels are on our list as the spoiler for the second time, here against Georgia.
Last season, the Bulldogs had quite a run of failure to begin the year. Starting 1-4 sent Georgia fans into a panic, and the Bulldogs never fully recovered. They finished with their first losing season in nearly two decades.
Don't bet on that happening again.
If Georgia loses to Boise State in week one, you can expect some instant grumbling from the Georgia not-so-faithful. After a week two meeting with South Carolina, it's possible Georgia will be 0-2. Week three thankfully sees an FCS opponent which should provide Georgia with a near-guaranteed win, followed by Ole Miss and Mississippi State.
Okay, so maybe it is possible for Georgia to start 2011 1-4.
No. 18 Ohio State: September 17 at Miami (FL)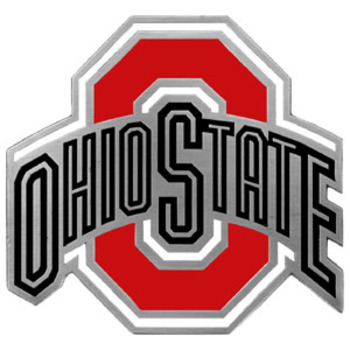 A few months ago, this game looked to be completely in Ohio State's grasp. A few weeks ago, it looked as if Miami would have the inside track.
Now, who the heck knows?
In a game that could best be described as the "Impending Sanctions Bowl" or the "Misery Loves Company Classic," we're going to watch two recently disgraced programs battle it out to not lose (rather than win). Ohio State will still be laden with suspensions, and it's as yet unclear who will be allowed to start for Miami.
Ohio State should have the talent to pull off another win against the Hurricanes, but with so many distractions surrounding both programs at this point, this game is almost impossible to predict.
No. 17 Michigan State: October 15 vs. Michigan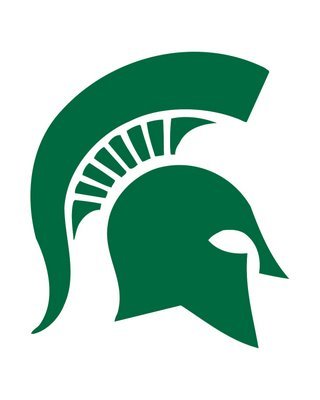 After the 2007 edition of this rivalry, Michigan running back Mike Hart rather callously said that Michigan's fourth-quarter comeback was like playing basketball with your little brother and letting him take the lead for a little while, only to come back and beat him in the end.
Obviously, Michigan State fans, players and even head coach Mark Dantonio seized on the "little brother" remark and went a little nutty.
Obviously the statement showed a complete lack of class on the part of Hart. And obviously it didn't sit well with the Spartans—who proceeded to beat Michigan in each of the three meetings since.
Whoops.
There aren't any "little brother" comments coming out of Ann Arbor these days. Michigan, as a program, has been thoroughly humbled thanks to epic fail coach Rich Rodriguez.
But a new day seems to be dawning at Michigan, and Brady Hoke is preparing the Wolverines for a resurgence. If MSU hopes to have any shot at the Big Ten Championship Game this season, the Wolverines will be one of the biggest potential landmines.
But don't expect Hoke to let any of his players get away with mocking statements about the Spartans if UM should happen to pull one out this year. The Wolverines would be grateful simply for the win.
No. 16 Notre Dame: September 10 at Michigan
The improving Michigan Wolverines are back on the list as the spoiler, this time against another rival in Notre Dame.
The Fighting Irish are gearing up for year two of the Brian Kelly era, and this time, the goal is clearly the BCS. Last season, Notre Dame showed some improvements, and with 10 offensive starters back in 2011 the expectations are high for the Irish.
But Notre Dame can't get ahead of itself. The Irish must take care of business early In the season if they are to have any hope of reaching the BCS this year.
No. 15 Arkansas: October 8 vs. Auburn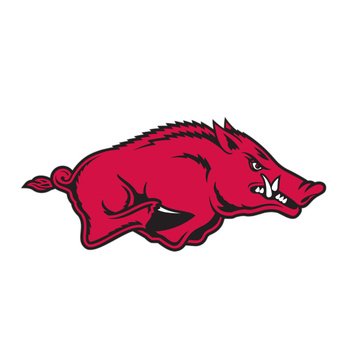 Last season's 11-2 mark was the best season for the Razorbacks since 1977, when the Hogs finished 11-1. Arkansas was rewarded with a trip to the Sugar Bowl, but if the Razorbacks have any hopes of returning to the BCS this year, some missing pieces will need to fall into place relatively quickly.
Losing Ryan Mallett now seems like the least of Arkansas's issues. A season-ending injury to standout back Knile Davis in fall camp leaves some weighty questions unanswered.
Arkansas doesn't have the easiest schedule in the world either. Games against Texas A&M, Alabama, South Carolina and LSU are just a few of the major tests that will need to be passed.
One also can't look past Auburn. While the aforementioned Tigers aren't expected to be anywhere near their 2010 peak, they will undoubtedly still be a dangerous team. With Arkansas's losses from graduation and injury, it will be interesting to see who rises to the challenge for the Razorbacks.
No. 14 Texas Christian: October 8 at San Diego State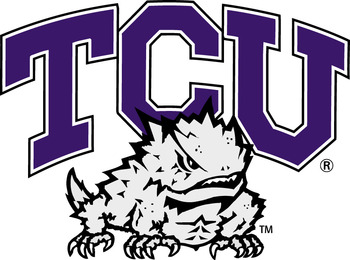 Last season, TCU seemed to be destined for great things. The improbable came true and the Horned Frogs finished a perfect 13-0, capping off the season with a Rose Bowl championship and a final ranking of No. 2.
But it's a brand new year in Ft. Worth, and this will be a brand new Frogs team. So few players are returning from last season, even season ticket holders will be reaching for the game-day program.
Even as great as TCU was last season, they barely managed to escape San Diego State at home, winning 40-35. This year, the game is on the road, TCU is suffering through a massive depletion of talent, and San Diego State is returning some of their top performers from 2011.
This game has upset written all over it.
No. 13 Virginia Tech: September 3 vs. FCS Appalachian State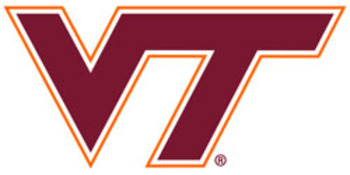 Sorry Mountaineer fans, but you have to face the fact that the ASU teams of today aren't exactly the same teams we saw winning FCS title after FCS title, and sneaking one past Michigan at the Big House.
Then again, James Madison isn't exactly the cream of the FCS crop, either (JMU finished 2010 with a 6-5 record).
It's quite obvious that the Hokies loss to Boise State to start 2010 threw the team for a loop, and Virginia Tech just fell asleep against James Madison in week two. This season there's no warm up. It's a tough FCS program right off the bat. While Appalachian State may not be winning championships, they're still a playoff team every year, and ASU finished 2010 with a 10-3 record—far outpacing James Madison.
No. 12 South Carolina: September 10 at Georgia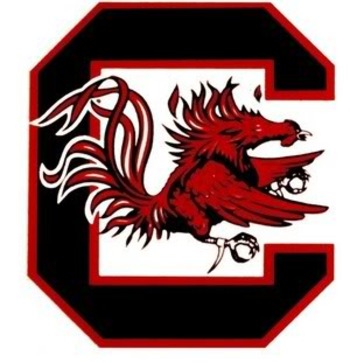 After winning their first-ever SEC-East title, the Gamecocks are looking to take the next step in 2011—winning the SEC and earning a BCS berth.
Their path to those lofty goals won't be easy, though. Almost from the start, South Carolina will be challenged.
The first and probably best chance to drop a game against a lower-ranked opponent comes in week two as the Gamecocks travel to Athens to take on the Georgia Bulldogs.
We've already talked about Georgia, and mentioned some things they have going in their direction—namely a phenomenal young quarterback named Aaron Murray.
But what about South Carolina?
The Gamecocks seem to have enough talent to get the job done in 2011, but there are some off-the-field issues that could serve as a distraction. Primarily, the oft-suspended Stephen Garcia. There's no doubt Garcia is a talented, athletic player. But can he keep his nose clean throughout 2011? He's starting his fifth year at South Carolina. In the four years since setting foot on campus, he's been suspended five times. To put it succinctly, there's no reason to trust Garcia. His track record is clear. Where he goes, problems follow.
No. 11 Wisconsin: October 24 vs. FCS South Dakota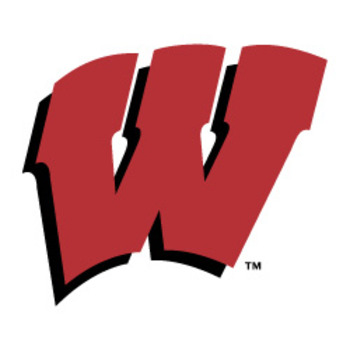 Yes, Wisconsin is starting the season as one of the favorites in the Big Ten.
Yes, South Dakota is a new member of the FCS, having just made the leap from Division II in 2008.
But South Dakota has beaten a Big Ten team recently (granted, it was Minnesota in 2009), and Wisconsin has had trouble against FCS foes of comparable strength (edging California Polytechnic-San Luis Obispo in 2008 in overtime, 36-35).
And it's not such a crazy notion that FCS teams can blow one past unsuspecting or ill-prepared FBS programs—even highly ranked FBS programs.
Chances are Wisconsin wins this game, and does so with ease. But games aren't played on paper.
No. 10 Nebraska: September 17 vs. Washington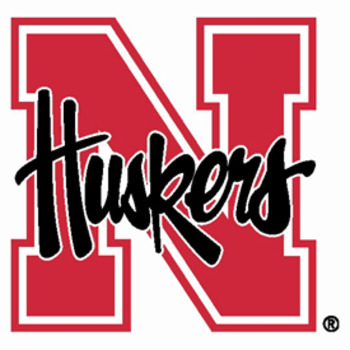 Nebraska and Washington actually met twice last season.
In the first meeting, Nebraska absolutely smoked the Huskies, 56-21.
The second meeting, in the Holiday Bowl, Washington shocked the Cornhuskers, 19-7.
So what changed?
To put it bluntly, Nebraska changed. The Cornhuskers entered the bowl game with memories of a hapless Washington defense being steamrolled by Taylor Martinez and company.
By the end of the year, Washington's Jake Locker was in top form, and Martinez was inconsistent at best.
Well, Jake Locker is gone from Washington, and Nebraska still has Martinez. Whether or not that's a good thing for Nebraska remains to be seen.
Martinez has loads of potential. But his spotty passing play led to almost complete reliance on the run game. In fact, Nebraska's pass attacked was ranked 113th in the FBS last season.
If the Huskers aren't careful, they could find themselves sleeping through another three-and-a-half quarters, falling behind and not having the quick-strike capabilities to mount a comeback.
No. 9 Oklahoma State: October 15 at Texas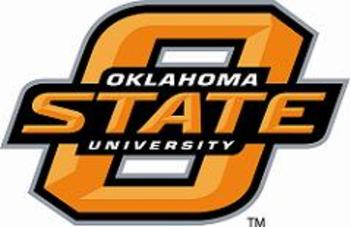 My, how the world has changed.
Here we are talking about Oklahoma State going into Austin, and Texas is the underdog.
Just a few short years ago that would have gotten a few chuckles.
But this is the new college football world, and Oklahoma State has evolved into one of the nation's best teams while Texas is struggling mightily.
So why should an Oklahoma State team that posted an 11-2 record in 2010 be worried about a Texas team that posted a 5-7 mark? Because Texas is Texas, and walking into DKR and walking out with a victory is a lot easier said than done.
No. 8 Texas A&M: October 1 vs. Arkansas (in Dallas)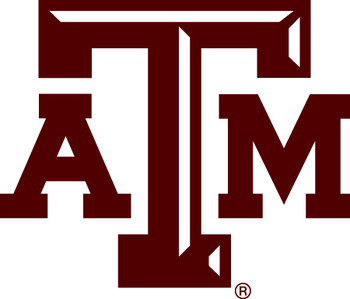 Texas A&M seems to be putting all of the pieces together for 2011. The Aggies have a talented quarterback. They have a ton of experience returning. They have a tremendous home-field advantage—one of the best in the nation.
So what could possibly stand in their way?
Well, A&M has seemed to always trip over their own success. Texas A&M has a very proud tradition, but the past decade or so has seen the Aggies relegated to a second-tier Texas program. The last time A&M won ten-or-more games was in 1998 (11-3), which was also the last year the Aggies won a Big 12 title.
If A&M wants to cement their role as a top program In Texas, this is the year. Not only will the Aggies need to fend off perennial rivals like Texas and Texas Tech, A&M will need to survive a major test against Arkansas.
This game will also have some off-the-field overtones, and Texas A&M is widely rumored to be on the SEC's "most wanted" list for conference expansion.
No. 7 Stanford: October 29 at USC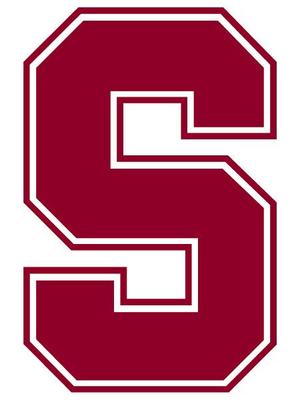 Andrew Luck is back under center for the Cardinal in 2011, and after Stanford's success in 2010 it's easy to see why the Cardinal begin the year in the top ten.
Like Texas in the Big 12, USC is currently in the doldrums. But unlike Texas, USC is struggling to keep some sense of success in the program as they navigate the choppy waters of NCAA sanctions.
In the meantime, programs like Stanford are racing to the front of the conference pack.
But USC can still be very dangerous, and they're not ranked in the AP Top 25 for nothing. They may not be a team full of 85 high school All Americans like in years past, but you can bet that their starting 22 still are.
No. 6 Florida State: September 24 at Clemson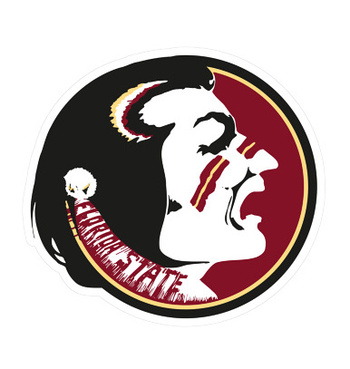 The Florida State hype machine was in full swing this offseason, and it seems to have paid off with the Seminoles starting the year as the AP No. 6 team in the country.
Now, it's time to put up or shut up.
Florida State certainly has a crop of young, talented players and there's every reason to believe Florida State can succeed this season in the ACC.
The major concern with the September 24 meeting at Clemson isn't necessarily about Clemson, but it's about the game that immediately precedes this contest for Florida State, Oklahoma.
Florida State will be forced with one of two scenarios. First, if Florida State beats Okalhoma, the Seminoles will be flying high and will need to take special care to avoid a let down. If, however, FSU loses to Oklahoma, it's possible the Seminoles could let the wheels come off the wagon.
The Seminoles must keep in mind that even a loss to Oklahoma doesn't necessarily disqualify them from the BCS, as that game has no bearing on ACC standings. Florida State at Clemson, however, does.
No. 5 Boise State: September 3 vs. Georgia (at Atlanta)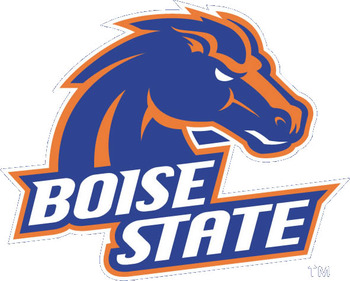 Realistically, this season will be the last, best shot for the Broncos to make a run at the BCS Championship.
They are starting the season as the No. 5 team, and two teams ranked above them play each other in week one. Should Boise State win their opening game, they're guaranteed to move up at least one spot.
The problem is, that first game is a hum-dinger.
Boise State will be traveling to Atlanta to take on the Georgia Bulldogs. Although technically at a neutral site, it's a home game for Georgia and the Georgia Dome should be rockin'.
The Bulldogs have the talent and motivation to beat Boise State. Georgia is desperately trying to avoid an early season debacle like 2010, and beating Boise State would be a huge boost to the Bulldogs' chances of doing just that.
Boise State, on the other hand, should be favored in this game. The Broncos will also have ample motivation: this is the one game on their schedule that really could hurt them down the stretch. A loss here would end the championship hopes before they even get out of the first weekend. A win gives BSU a chance to run the table.
No. 4 Louisiana State: September 15 at Mississippi State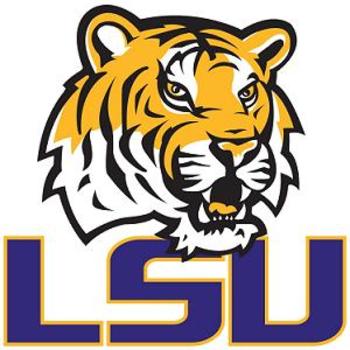 There are plenty of reasons to like LSU this season. Pending felony assault charges aside, the Tigers look stacked for 2011, and they come into the year as one of the top teams in the SEC and the country.
Should LSU survive their opening night showdown with No. 3 Oregon, LSU will become a very dangerous, BCS-favorite team. LSU faces FCS Northwestern State in week two and heads into their week three SEC showdown as either a very feisty 2-0 team ranked in the top two or three in the country or as a 1-1 very cranky team somewhere around No. 10.
But Mississippi State isn't a pushover squad. While they may not be considered a top-tier SEC program just yet, they are capable of winning big games. With LSU coming for a visit, there's probably no early-season game bigger for the Bulldogs. They know what a win against LSU would do for their 2011 prospects.
No. 3 Oregon: October 15 vs. Arizona State
We've already discussed Arizona State and why they could be a very dangerous team this season.
It's very possible that this game could be a preview of the eventual Pac-12 Championship Game, as Arizona State has a legit shot at winning the Pac-12-South this year and Oregon is obviously the odds-on favorite in the North Division.
Oregon is going to have some very tough games this season, as there will be no fewer than two top ten teams this season and as many as four or five Top 25 teams. With that gauntlet of competition, it's entirely possible a team with the talent and experience of Arizona State could come into Eugene and leave with a big "W."
No. 2 Alabama: September 10 at Penn State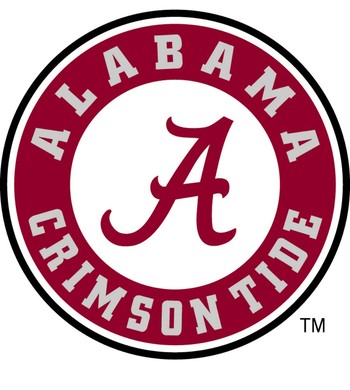 Okay, so Penn State isn't exactly the Penn State we all thought it would be when this game was originally scheduled. Alabama walloped the Nittany Lions last season in Tuscaloosa.
But walking into Happy Valley is a very intimidating thing to do, with nearly 110,000 screaming Lions fans all clad in white bearing down on you.
Alabama will also need to fend off the feelings of complacency. The win last year over PSU was relatively easy. If the Crimson Tide enter this contest with expectations of another easy win, they may have a very, very long ride home.
No. 1 Oklahoma: September 24 vs. Missouri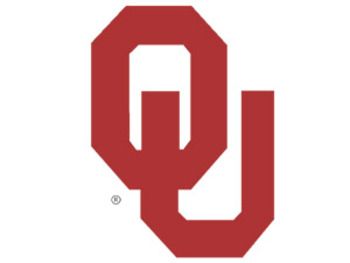 The Oklahoma Sooners are the No. 1 team in the nation to start 2011, and there's a plethora of good reasons why.
But if you take a look back at Oklahoma's records over the past couple of seasons, you'll notice something rather odd. The Sooners have developed a knack for slow starts.
In 2009, OU began the season with a loss to BYU and ended up just 2-2 after their first four games.
In 2010, OU narrowly escaped Utah State, Air Force, and Cincinnati in three of the first four weeks of the season—teams which should have never come close to Oklahoma in 2010.
With 2011 starting off with Florida State in week two, the Sooners cannot afford a slow start this year. If they start slow, they'll start losing.
There is so much attention on the Florida State game and FSU is ranked pretty high. It would be tough to consider a Seminoles win a major upset (but an upset nonetheless). The real concern is the following clash with Missouri.
The Tigers are returning nearly every offensive starter, with one very notable exception—Blaine Gabbert.
Still, Missouri should have a ton of talent and decent experience this season, and they have a chance—albeit an outside one—to win the Big 12 this year. Missouri understands that a win over OU is a must if the Tigers are to challenge for the conference in 2011. We can only hope Oklahoma gives this game the same attention Missouri will.
Keep Reading