SEC Football: The All-Name Team for the Southeastern Conference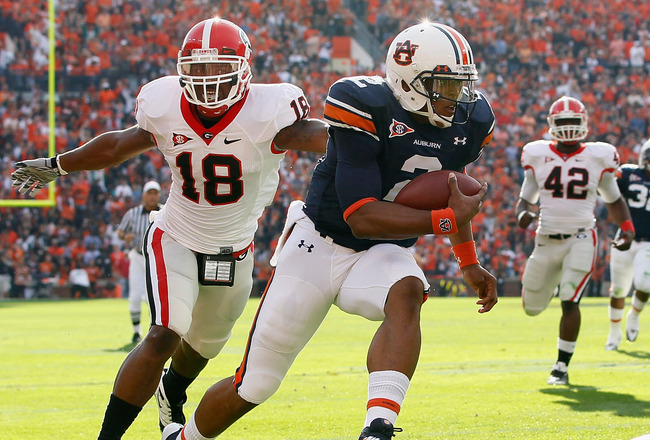 Kevin C. Cox/Getty Images
If you know anything about college football and want to see great rivalries and great football every Saturday, the conference to watch is the SEC.
The Southeastern Conference just connotes excellence. An SEC team has won every national championship since Texas won in 2005. Teams like Alabama, Florida, LSU and, more recently, Auburn have been some of the most dominant teams in college football.
The SEC is football done right—great stadiums, great tradition, great tailgating, great Southern girls and the highest level football you can find in college.
But there's one more thing the SEC excels at: having great player names.
I went through each team, took some notes and found some pretty hilarious and awesome names. So, without further ado, here is your 2011 SEC All-Name team.
Quarterback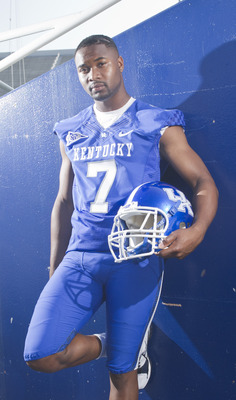 Starter: Bookie Cobbins, Kentucky
The freshman QB for the Wildcats has one of the more, well, troubling names in college football. If Cobbins ever starts for Kentucky, allegations of point-shaving are sure to start flowing. He almost sounds like a character created by the NCAA to show why betting on football is bad.
Backups:
Nash Nance, Tennessee
Lafonte Thorougood, Vanderbilt
Running Back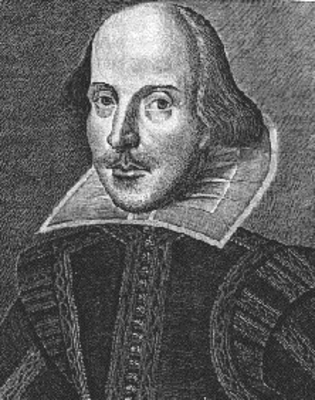 Starter: Chandler Shakespeare, Auburn
The Georgia Tech transfer already leads the SEC in sonnets, plays and comedies. Any concerns about the academic standing of Auburn are now thrown out, because if Shakespeare can deem it a worthy college, it must be great.
Oh, wrong guy. Sorry.
Backups:
Houston Keyes, Mississippi
Cleveland Davis, LSU
Wide Receiver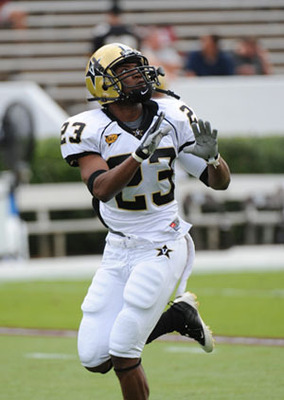 Starter: Korvic Neat, Mississippi
What a neat name! Get it? I used his last name in a sentence.
I'm sure he'll make a lot of neat catches this year and run some neat routes. Oh, and Korvic is a pretty cool name, too.
Starter: Udom Umoh, Vanderbilt (pictured)

The only other human being with the initials U.U. that I can think of is the former MLB pitcher Ugueth Urbina. But I prefer Udom Umoh, whose name is short, crisp and actually mildly intimidating. I challenge you to find another U.U. in professional sports right now.
Backups:
Ja-Mes Logan, Mississippi (Was the hyphen really necessary?)
Solomon Schoonover, Florida
Quinta Funderburk, Arkansas (I bet his nickname is La)
Hardie Buck, Alabama
Tight End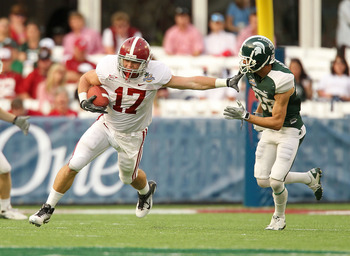 Mike Ehrmann/Getty Images
Starter: Brad Smelley, Alabama
I feel bad for this guy. Growing up must have been really tough with the last name "Smelley." But on the bright side, at 6'3" and 230 pounds, I don't think many kids came up to him and made fun of his last name. I know I sure wouldn't.
Backups:
Wes Van Dyk, Georgia
Payton Brady, South Carolina (Someone's parents sure love their quarterbacks. And I know it's "Peyton".)

Offensive Line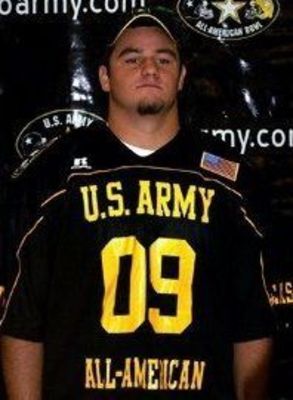 Starter: Will Sport, South Carolina
When I googled this guy's name, the results looked something like "South Carolina will sport new uniforms," among others. But what a perfect name for an athlete! Will Sport. Will Sport. It's like a homeless guy holding up a sign that says, "Will Sport for Food."
Starter: A'Trey-U Jones, LSU
In other news, LSU now has the most hardcore offensive line in college football. I mean, how could you go wrong with Atreyu?
Starter: Billy Joe Murphy, Kentucky
I don't know why this one appealed to me, and maybe this is making a generalization, but can you not picture a big 6'5", 300-pound offensive lineman taking off his helmet and saying, "Hi, I'm Billy Joe Murphy" in a thick Southern accent? I can.
Starter: Nick Alajajian, Florida (pictured)
Alajajian's name is a real mouthful. Lots of a's, lots of j's, and five syllables is a lot to ask someone to pronounce.
Starter: Tunde Fariyike, Auburn
Have fun with this one. I have no idea.
Backups:
Watts Dantzler, Georgia
Kyler Kerbyson, Tennessee
Defensive End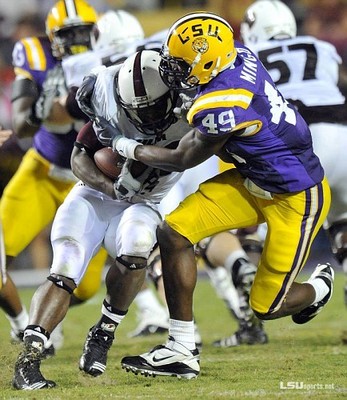 Starter: Barkevious Mingo, LSU (pictured)

Not quite sure what the thought process was in naming this young man, but whoever is responsible for the name Barkevious can stand up and take a bow. Holy moly, what a name.
Starter: Tim Fugger, Vanderbilt
Before you question my decision, think about what you would call Tim's mother.
Backups:
Shaquille Love, Kentucky (Sounds like a reality show, no?)
Farrington Huguenin, Kentucky
Nosa Eguae, Auburn
Defensive Tackles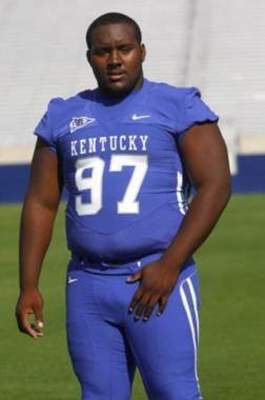 Starter: Mister Cobble, Kentucky (pictured)
At 332 pounds, Mister Cobble commands some respect. But even if he were a midget, his name is still Mister. The sophomore from Kentucky has been blessed with one of the coolest and funniest names in college sports. It sounds like a cross between a children's show and character from a horror movie.
Starter: Ego Ferguson, LSU
The most self-centered player in sports plays defensive tackle for LSU. The sophomore is extremely full of himself. In other news, Sigmund Freud is quietly laughing in his grave.
Backups:
Taurus Ward, Mississippi
Fletcher Cox, Mississippi State
Maurice Couch, Tennessee (Give me Mo Couch, man)
Sharrif Floyd, Florida
Linebackers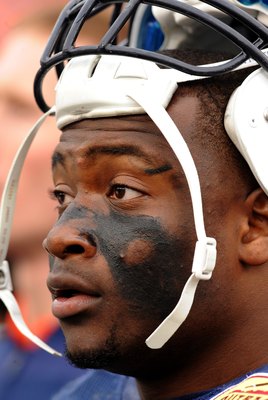 Al Messerschmidt/Getty Images
Starter: Eltoro Freeman, Auburn (pictured)
El Toro means "The Bull" in Spanish. Eltoro Freeman is a linebacker. That is a name that fits if I've ever heard one. As long as there is a red cape on whoever has the football, Freeman is probably the best linebacker in college football.
Starter: Minch Minchin, Florida
Minchin is a walk-on who was actually a nationally ranked debater in high school. But his incredibly alliterative and redundant name makes him one of the more hilarious names in college football. Don't mention that to him, though. See what I did there?
Starter: Rowdy Harrell, Alabama
Why wouldn't you want a linebacker on your team if his name was Rowdy? That word really epitomizes the linebacker position. You have to be energetic and physical, both traits of a rowdy person. Great fit.
Backups:
Hygens Succes, Florida
Herman Lathers, Tennessee
Qua Gilchrist, South Carolina
Cornerbacks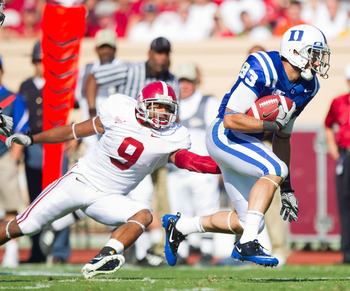 Brian A. Westerholt/Getty Images
Starter: Phelon Jones, Alabama (pictured)
Let's just hope he never has a criminal record.
Starter: Louchiez Purifoy, Florida
I was baffled at this guy's name because I had absolutely no clue how to pronounce it. But after doing some digging, my best guess is "Loo-shays Pure-if-oy." No matter what, that's a damn cool name and I would be honored to be shut down by him.
Backups:
Kadetrix Marcus, South Carolina
Chief Brown, Mississippi
Blake Sailors, Georgia
Safeties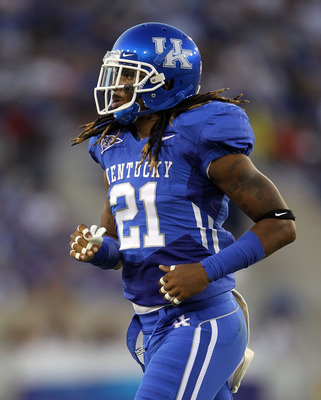 Andy Lyons/Getty Images
Starter: Baccari Rambo, Georgia
HIS LAST NAME IS RAMBO.
Starter: Winston Guy, Jr., Kentucky (pictured)
He's that Guy. The Kentucky safety has one of the coolest names in the SEC. Winston is an all-American name that just screams badass. And having your last name as "Guy" certainly doesn't hurt either. Boom.
Backups:
Valdez Showers, Florida
Rockey Duplessis, LSU
Kicker/Punter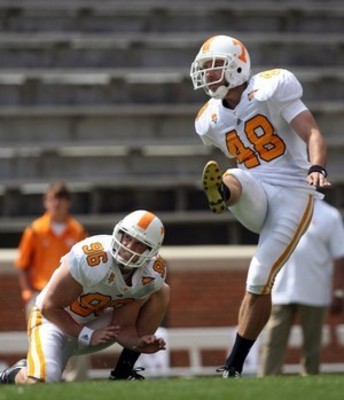 Kicker: Chip Rhome, Tennessee (pictured)
Names can be pronounced however you want. So naturally, I looked at Chip Rhome and I instantly say "Chip 'Er Home!" What a perfect name for a kicker! I don't care how it's actually pronounced (Chip Rome, I think), but to me, he will always be chipping 'er home.
Punter: Baker Swedenburg, Mississippi State
Another name on this list missing a first name, Swedenburg's name sounds more like a law firm than a football player. But hey, he can probably kick the ball really far, so it doesn't matter what his name is.

Keep Reading