College Football: 5 Teams That Should Never Change Their Uniforms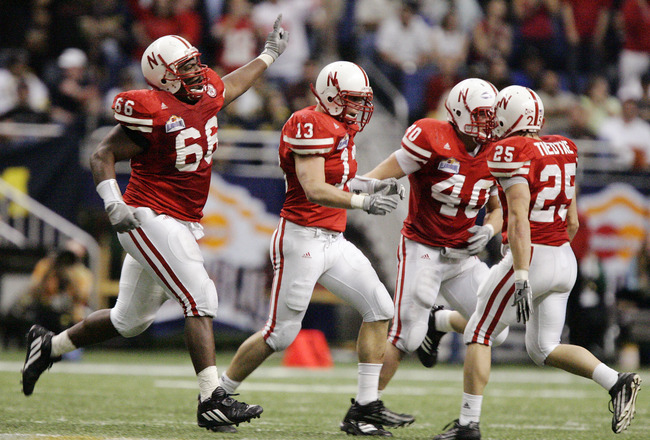 Brian Bahr/Getty Images
Even the average college football fan knows some schools are renowned for their tradition and some are not. That's why certain schools change uniforms every couple years, or even every game (I'm looking at you, Oregon).
Other schools like to stick to their roots and honor the past by keeping their uniforms untouched (generally). There may be a couple updates (stripes moved around, a patch for a bowl game, etc.), but that's about the extent of it. These are the schools that keep their storied histories alive on the field with their uniforms (and play).
Michigan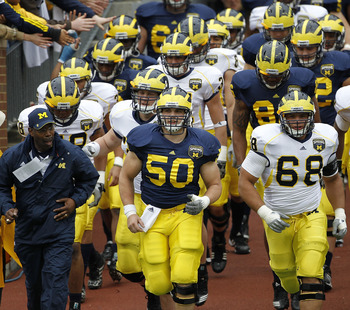 Leon Halip/Getty Images
Michigan is the winningest program in college football. Granted, the Wolverines have been down for a few years, but they're on the rebound. Despite its recent slide, Michigan has kept its iconic winged helmets and the classic uniform look.
This reminded fans of the glory years. This allowed fans to hold out hope that someone could fix the Wolverine program after Rich Rodriguez destroyed it.
The Michigan faithful are happy to have a Michigan man back at the helm to lead their beloved team to victory—and while doing so, the Wolverines will be sporting their iconic uniforms.
Penn State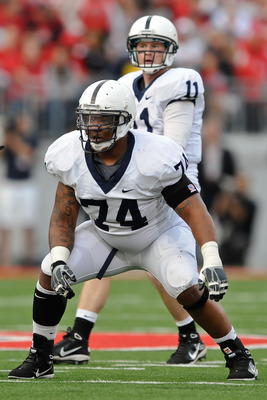 Jamie Sabau/Getty Images
The Nittany Lions of Penn State—how dedicated is this school to tradition? Well, it's had the same coach for 45 years. Throughout that whole period the Penn State unis have stayed pretty much the same: the white helmet and the blue and white jerseys and pants.
Nittany Lions fans wouldn't have it any other way.
Nebraska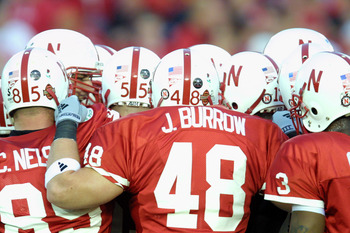 Stephen Dunn/Getty Images
The Big Ten seems well represented, doesn't it? Well, adding to the list is newcomer Nebraska.
The Cornhuskers' simple "N" on the helmet and red and white uniforms are some of the best all-time. Nebraska has worn the iconic red and white for, well, forever. The Husker faithful would love to see it kept that way.
Alabama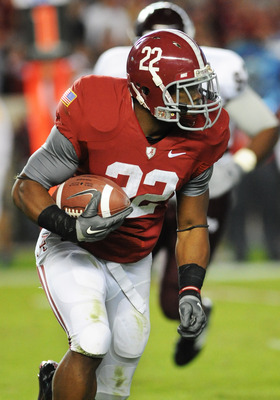 Al Messerschmidt/Getty Images
When one thinks of Bama, they conjure up images of Bear Bryant in his iconic hat, and of course his powerful teams year in and out.
Looking back, the uniforms haven't changed much. There's still no logo on the helmet—just the number and the crimson uniforms that strike fear into most opponents. That's the way it should be.
Notre Dame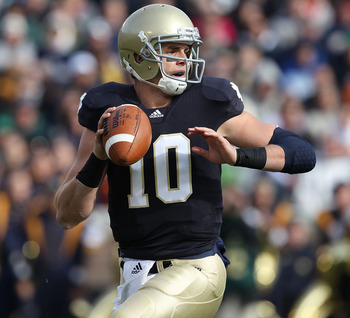 Jonathan Daniel/Getty Images
The Fighting Irish: college football's top independent team and one of the most storied programs around. The tradition embodied at Notre Dame, from Touchdown Jesus to the signature gold helmets, is among the best in the nation.
While Notre Dame likes to switch jerseys every now and then, the green alternates kind of match too. The fans don't seem to mind just as long as the Fighting Irish keep winning.
Keep Reading