Colorado Buffaloes 2011 Predictions
August 19, 2011
Colorado Buffaloes
2011 Prediction: 2-10
Top 120* Preseason Ranking: No. 76
Strength of Schedule: No. 1 
2010:
Overall Performance: 5-7
Conference performance: 2-6
What fans need to know: Colorado is replacing three offensive linemen like other teams in the Pac-12. Their secondary may be giving up the passing yards, but the biggest weakness is a complete coaching change.
Coach Dan Hawkins ran the spread and new coach Jon Embree is installing a pro-style offense. The problem is the current roster has players that were recruited for the spread. Installing a pro-style is going to take a few years to work well.
Offense: nine returning starters (weakness: Offensive line)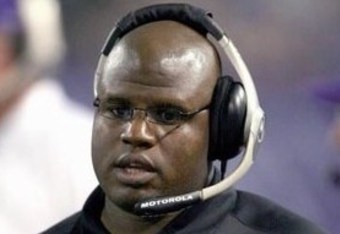 Defense: eight returning starters (weakness: Linebackers and secondary)
Coaching Carousel: 1.Head Coach, 2. Assistant Head Coach/QB Coach, 3. Offensive Coordinator, 4. Defensive Coordinator/Secondary, 5. Passing Game/Tight Ends Coach, 6.Offensive Line Coach, 7. Wide Receivers Coach, 8. Defensive Line Coach, 9. Special Teams Coach
Game-by-Game:
Colorado at Hawaii
Saturday, Sept. 3, 2011
Game Prediction:  Loss
Hawaii 28 – Colorado 24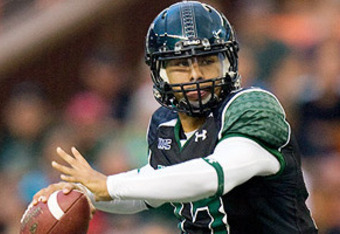 The Buffaloes, 5-7 in 2010, beat the Warriors last season. Quarterback Tyler Hansen (more career interception than touchdowns), needs weapons to emerge at receiver.
Colorado will have to replace a few great players lost to the NFL draft as well (O-line and secondary). The Buffs will lean on running back Rodney Stewart, and this game will be closer than anyone imagined.
Pac-12 fans would love to see Colorado win, and personally I would too, but Hawaii will take the victory.
California at Colorado
Saturday, September 10, 2011
Game Prediction: Loss
California 38 – Colorado 24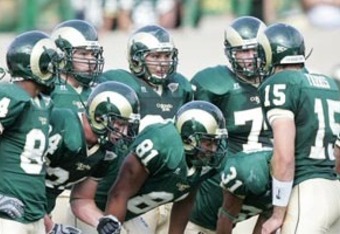 These two Pac-12 teams are playing a non-league game. Yes, that is right, this game does not count for in-conference rankings. 
These two teams did meet in Berkeley last season resulting in a 52-7 victory for the Cal Bears.
Playing in Boulder will be an advantage for the Buffaloes, but Cal will win. 
Colorado vs. Colorado State (Denver)
Saturday, September 17, 2011
Game Prediction: Win

Colorado 21 - Colorado State 9
Last year, Colorado beat up on Colorado State 24-3. Colorado now leads the series 60-20-2, including a 6-4 edge in Denver.
The Colorado Buffaloes, who have one of the most aesthetic schools in the Pac-12, will win.
Colorado at Ohio State
Saturday, Sept. 24, 2011
Game Prediction: Loss

Ohio State 28 - Colorado 17
This game might have been a blowout for the Buckeyes, but this Ohio State team isn't quite the same team it was last year. Ohio State sanctions change things. Colorado finished serving sanctions long ago during previous coach Rick Neuheisel's tenure.
As for this matchup, Ohio State wins the game, however, Colorado's showing won't be as bad as one would have predicted a year ago.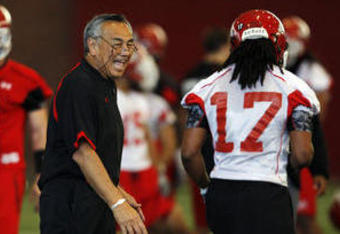 Washington State at Colorado
Saturday, Oct. 1, 2011
Game Prediction: Win
Colorado 24 - Washington St. 21
This game goes a long way into figuring which team finishes last in the Pac-12.
Jeff Tuel completed 60 percent of his passes throwing for 18 TDs last year. Wide receiver Marquess Wilson led all freshman last year with 1,006 yards. But the Cougars' rushing game, offensive line and defensive line need improvement. 
The secondary only returns three starters because starting cornerback Aire Justin has been suspended for the 2011 season for violating the NCAA's banned substance policy. The Buffaloes have experienced offensive players in quarterback Tyler Hansen, running back Rodney Stewart, tight end Ryan Deehan and receivers Toney Clemons and Paul Richardson.
Since Colorado is not deep, injuries could be an issue at those positions. The loss of Jimmy Smith and Jalil Brown at the corners will hurt defensively, but new head coach Jon Embree has two experienced safeties, Anthony Perkins and Ray Polk, that will help cover.
The defensive line is solid. The edge in this game will come from Colorado's home advantage at Folsom Field in Boulder (the mile-high playing field), and the Buffaloes win by three.
Colorado at Stanford
Saturday, Oct. 8th
Game Prediction: Loss
Stanford 49, Colorado 10
Rookie coach Jon Embree will learn that playing at the Cardinal is like playing at the Buckeyes. Colorado lacks big-play guys like Stanford's Andrew Luck, Stepfan Taylor, Chris Owusu, Coby Fleener, Zach Ertz, Chase Thomas, Shayne Skov, Delano Howell, Michael Thomas, etc.
The Buff's defensive line is capable, however, there are questions at linebacker and in the secondary.
Colorado hasn't had a winning season in six years, and although they won't have one this year, it won't be six more years before they do.
Stanford wins.
Colorado at Washington
Saturday, Oct. 15
Game Prediction: Loss
Washington 24, Colorado 17
The Washington-Colorado saga continues. 
In 1985 Colorado fumbled the game away at the goal line and lost to Washington 20-17 in the Freedom Bowl. The Buffaloes got their revenge in 1990 when they beat Washington 20-14 and went on to win the national championship. Colorado beat Washington again in the 1996 Holiday Bowl with a 33-21 victory.
Four years later, Washington triumphed over Colorado by a score of 20-14. This year, both teams feature a very good running back. Husky junior Chris Polk has had two consecutive 1,000-yard seasons (2,561 yards total).
The Buffaloes feature Rodney Stewart who ran for 1,318 yards as a junior and racked up more than 1,600 yards of total offense.
This game might see both running backs gain over 200 yards each, but Washington will come away with the victory in a packed home stadium.
Oregon at Colorado
Saturday, Oct. 22
Game Prediction: Loss
Oregon 55, Colorado 16
In the 2002 Fiesta Bowl, Oregon defeated Colorado 38-16. That was the year Colorado had a 10-2 record while Oregon was a 10-1 team. This year, Oregon may still be a 10-1 team, but Colorado will invert their record to 2-10.
So yes, this will be a blowout, but Colorado running back Rodney Steward will still gain some good yardage on the Ducks while keeping the ball away.
The trouble is that Oregon will still score quickly. Oregon will build a lead quickly and will play their backups in the fourth quarter.
Colorado at Arizona State

Saturday, Oct. 29
Game Prediction: Loss
Arizona State 24, Colorado 17
Colorado visited Sun Devil Stadium back in 2007. They opened the first quarter with 14 unanswered points and then went to sleep.
Arizona State put up 33 in the second and third quarter, and that is how it ended. Different players at a different time.
In 2011, it will be the same place with nearly the same result. Brock Osweiler isn't Rudy Carpenter, but he will improve as the season wears on.
Sun Devils by a touchdown. 
USC at Colorado

Friday, Nov. 4
Game Prediction: Loss
USC 42, Colorado 17
Six days after playing Stanford, USC travels to Boulder, Colorado to meet the Buffaloes for a Friday night game. Folsom Field is a mile above sea level and thinner air will have any visiting defense huffing and puffing by the second quarter.
USC is facing what could be considered the second-best offensive line in the Pac-12 despite the loss of All-American left tackle Nate Solder to the NFL. The Buffs bring experienced seniors in quarterback Tyler Hansen and running back Rodney Stewart, who is one of the best backs in the Pac-12.
Colorado's defensive secondary has entirely questionable cornerbacks but decent safeties. The Buffs have a veteran defensive line.
The problem for Colorado is that they don't have all the pieces, lack depth and are going through a complete coaching staff change (like Stanford and UCLA).
Colorado will be ranked about 75th in the country while USC is a Top 25 team.
The Trojans will pull away in the third quarter for the win.
Arizona at Colorado

Saturday, Nov. 12
Game Prediction: Loss
Arizona 27, Colorado 17

Arizona quarterback Nick Foles will exploit Colorado's young secondary with the help of wide receiver Juron Criner.
Colorado will have some success running the ball, but Arizona wins out.
Colorado at UCLA

Saturday, Nov. 19, 6:00 PM (PST) on ESPN2
Game Prediction: UCLA 31, Colorado 24

The Buffaloes visit the Rose Bowl—the stadium of possible future Colorado championships and home to the UCLA Bruins.
The former national champion Buffaloes rack up the running yards on the Bruins, but UCLA running back Jonathan Franklin gains more yards than all of Colorado's running backs combined.
Colorado at Utah

Friday, Nov. 25, 6:00 PM (PST) on ESPN2
Game Prediction: Utah 42, Colorado 17

The Buffaloes travel to Rice-Eccles stadium for their season finale.
Utah quarterback Jordan Wynn has to rely on passing the ball for the victory as Colorado stuffs the run of Utah freshman Harvey Langi. 
* The Top 120 Ranking is an average of four top college football team rankings for all 120 teams from east-coast online sources. Rival and Athlon are located in Tennessee, Presnapread.com is located in New York and the Sporting News is located in North Carolina.