Missouri Football Recruiting: Top 5 Tiger Commitments Right Now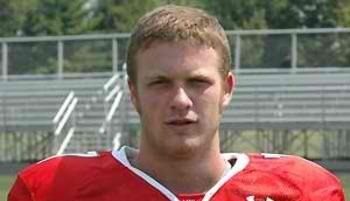 Gary Pinkel and the Missouri Tigers coaching staff are building an impressive 2012 recruiting class with the potential to be one of the best in the nation.
Currently, the Tigers have 15 player commitments for 2012. Two of those commitments have 4-star rankings, while the other 13 are all 3-star talents. Missouri's presence in the talent-laden state of Texas continues to grow as many of the 2012 commits are Texas athletes.
This class could become even better if Mizzou lands the ultimate prize in the entire country: No.1 overall player Dorial Green-Beckham. There's a very realistic chance Green-Beckham commits to Missouri; he's from Springfield, MO and would be a perfect fit as a wide receiver in the Tiger spread attack.
That being said, there are plenty of solid players already pledged to Missouri. While fans patiently wait for Green-Beckham's announcement, there's still a great deal of talent headed to Columbia in the fall of 2012.
For right now, here are the top five high school prospects in the Missouri 2012 recruiting class.
5. Donvain Newsom, LB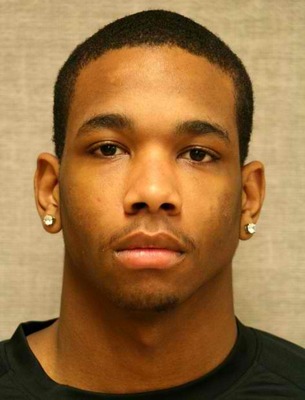 St. Louis product Donavin Newsom is the top linebacker commitment for the Missouri Tigers for the class of 2012.
Newsom is a 3-star prospect from Parkway North High School in St. Louis, MO. He's the seventh-ranked overall player in the state of Missouri and the No. 17 linebacker in the nation.
The 6'2", 220-pound linebacker is the type of athlete that Missouri typically recruits for at linebacker. He's got good size for the position now and stars in track for his high school in the 100-meter dash. He reminds me of former Tiger star linebacker Sean Weatherspoon in terms of size and speed.
He benefits from a void at the linebacker position after the 2011 football season with the graduation of two senior players at middle linebacker. I could see Newsom making a special teams impact as a freshman with the potential to see time on defense.
Newsom also entertained offers from Iowa, Wisconsin, Michigan State and Nebraska among 13 others.
4. Donald Hopkins, DT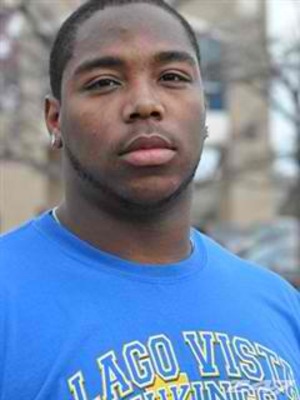 Continuing their increased presence in the state of Texas, Missouri received a recent commitment from athletic defensive tackle Donald Hopkins for their 2012 recruiting class.
Hopkins has some impressive measure-ables for a 6'2", 270-pound player. He runs a 4.9 in the 40-yard dash as well as a 4.7 in the shuttle run. Hopkins also squats a gaudy 445 pounds.
The Texas product registered 71 tackles (16 for a loss) as a nose tackle for Lago Vista High School in 2010. Big time production and strong showings at various recruiting combines had Hopkins' stock skyrocketing for the past few months.
In what could be a sign of things to come this recruiting season, Missouri was able to lure the talented Donald Hopkins away from Alabama for an early commitment.
Hopkins is the No. 23 defensive tackle and the top ranked 3-star player in the nation. He also had offers from Alabama, Arizona State, Baylor, Iowa St, Texas A&M and 19 others.
3. Johnathan Williams, RB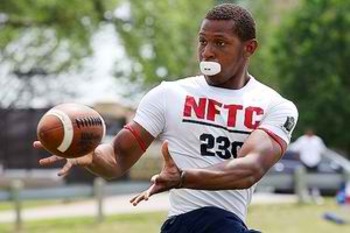 Four-star Texas running back prospect Jonathan Williams was a surprise commitment for the Missouri Tigers, as the top running back for the 2012 recruiting class.
Williams had a stellar junior season for his high school team. He carried the ball 248 times for 2,078 yards and 19 touchdowns in 2010. Williams strong play (a whopping 8.4 yards per rush) catapulted Allen HS to a state championship in a loaded Texas district.
Williams visited Columbia for the team's spring game and basically committed on the spot. He's a little bit bigger than some of the running backs currently on the roster (5'11", 205 pounds), but he brings a ton of production and strong Texas pedigree to the 2012 roster.
Look for Jonathan Williams to have a very strong senior season in 2011 and likely be in the running back rotation as a freshman for the 2012 Missouri squad.
2. Maty Mauk, QB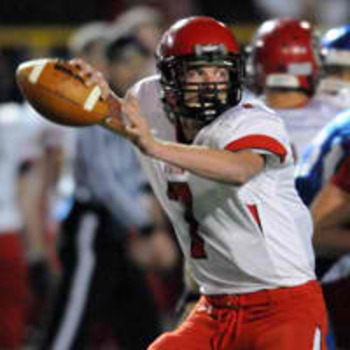 Missouri's coaching staff was thrilled at the news of Ohio superstar quarterback Maty Mauk's commitment to the 2012 recruiting class and rightfully so.
Mauk, a four-year starter at quarterback for Kenton High School, is well on his way to becoming the most prolific passer in the history of high school football. The brother of former Cincinnati quarterback Ben Mauk recorded one of the most explosive seasons for a quarterback in 2010.
Last season, Mauk threw for 5,670 yards, 69 touchdowns and 14 interceptions. Just last season! He also added 974 rushing yards and 16 touchdowns as a scrambler.
All together Maty Mauk has amassed 13,519 passing yards and 151 touchdowns in his high school career as well as 1,981 rushing yards and 35 touchdowns.
Mauk does it all from the quarterback position. He's 6'2", 185 pounds with solid scrambling ability and deadly accuracy (65 percent career completion percentage). His size and laser accuracy reminds many fans of a former star quarterback at Missouri, Chase Daniel.
Maty Mauk hass produced in the spread offense unlike any player Missouri has ever recruited. Depending on the success of starting quarterback James Franklin in 2011, Mauk could certainly challenge for the back-up job as a freshman and be on the field immediately following Franklin's graduation.
1. Evan Boehm, OG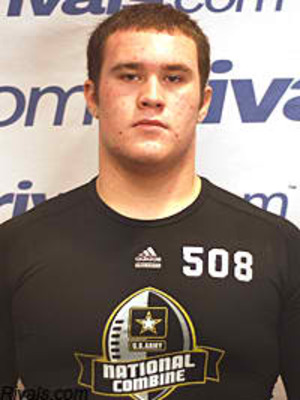 Offensive guard prospect Evan Boehm is the top guard in the state of Missouri and the top overall commitment for Missouri's class of 2012 right now.
Boehm is arguably the best offensive guard in the nation. The 4-star player from Lee' Summit, MO has been on a tear since hitting the combines this offseason. At 6'3", 290 lbs., Boehm registers 310 pounds in the bench press and 500 pounds squatting.
Boehm raked in offers from Auburn, Arkanas, Michigan, Oklahoma and Stanford as well as Missouri.
Early on in the recruiting process, it seemed like Boehm was a shoe-in commitment for the Oklahoma Sooners. But soon after a visit to Columbia, Boehm fell in love with the Missouri coaching staff and decided to stay home and commit to the Tigers.
Boehm will benefit from the loss of four senior starters on the offensive line for the 2012 squad. He's certainly talented enough to play as a freshman, but Missouri usually allows all lineman on the roster to have an open competition at each lineman slot.
Either way, expect Evan Boehm to be involved in the lineman rotation in 2012 with the potential to start for three years as the next star Missouri lineman.
Keep Reading

Missouri Tigers Football: Like this team?