5 Trophy Names Better Than the Heroes Game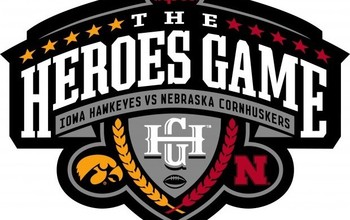 http://qctimes.com/sports/college/big-10/iowa/article_8544b7d6-ba38-11e0-8973-001cc4c002e0.html
Nebraska and Iowa recently released the name of their "forced" rivalry. It is called the Heroes Game.
The trophy will have names of local heroes from Nebraska and Iowa placed on it. The local heroes will be honored at each game in this rivalry.
Is it nice to honor our local heroes? Sure, I'm not disputing that. But this is football, and the Heroes Game just sounds dumb.
We go from rivalry trophies such as an axe, jug, barrel and a golden pig to something way too serious for football.
The new Big Ten seems to be stressing serious lately.
First the Legends and Leaders division names, and now this. Here are some options fans would actually like to see.
The Corn Belt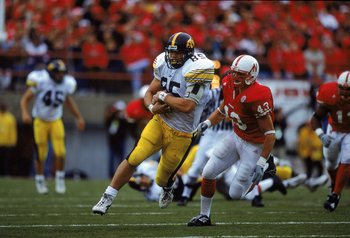 Brian Bahr/Getty Images
This one is pretty much self-explanatory. It would resemble a giant wrestling belt with an agricultural theme.
It works because both schools are in states with a heavy emphasis on corn.
Battle of the Big Muddy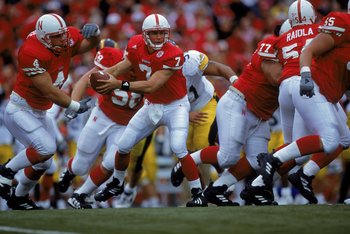 Brian Bahr/Getty Images
This trophy could go a number of ways. The Big Muddy refers to the Missouri River which separates the two schools.
It could be a trophy with a scene of the river on it or a golden catfish. Other options could include a fishing pole or something else referring to the river.
Husker-Hawk Trophy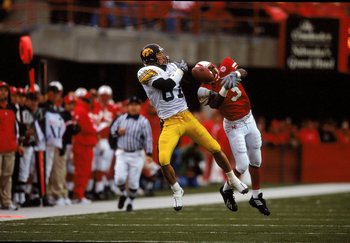 Brian Bahr/Getty Images
This trophy would be interesting because a long time ago Nebraska and Iowa were called both the Cornhuskers and Hawkeyes.
The trophy could be cutouts of Nebraska and Iowa, looking kind of like the Golden Boot that Arkansas and LSU play for annually.
Farmageddon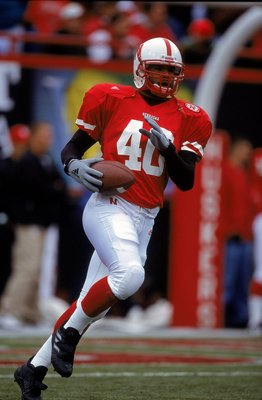 Brian Bahr/Getty Images
I know there's already a rivalry called this, but what are Kansas State and Iowa State gonna do about it? Beat the Huskers and Hawkeyes in football? Good luck.
Possible trophies for this rivalry could include a golden barn, a golden corn cob or maybe something else.
The Husker-Hawk Harvester
Brian Bahr/Getty Images
This is my favorite for a trophy for the two teams. It could go so many ways.
There could be a toy-sized combine painted half black for the Hawkeyes and half red for the Huskers. There is no trophy like this.
An even better option is to make a miniature combine that winning team members could take for a victory lap around the field. How cool would it be to see a big lineman driving the Husker-Hawk Harvester around the field after a hard-earned win?
After the game, the winning team gets to keep the mini combine in a garage til next year.
Keep Reading

Nebraska Huskers Football: Like this team?