College Football 2011: The 25 Most Valuable Freshmen of 2011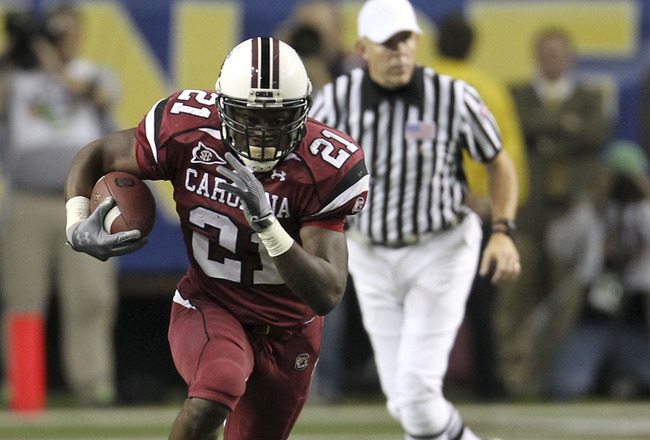 Mike Zarrilli/Getty Images
It's certainly the exception to the rule, but every now and then, a freshman steps into a college football season for the first time and makes an instant impact on his team.
We saw it last year with players like Aaron Murray, Danny O'Brien, and Marcus Lattimore.
While preseason talk is filled with BCS projections and Heisman predictions, there is not much talk about the 18- to 19-year-olds who can really make an impact on a team's successes during the season.
To help alleviate the lack of discussion about the freshman class of 2011, here is our list of the 25 most valuable freshmen of the upcoming season.
Brian Poole—Florida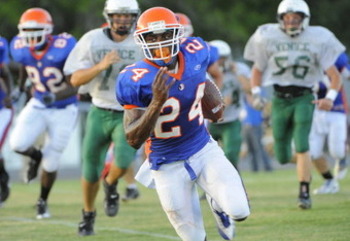 Poole was one of the top ten or so corner recruits, and he decided to stay close to home and play for the Florida Gators.
What makes Brian Poole such a promising freshman corner is the combination of his leaping ability, his sixth sense about where the ball is after it has been thrown, and his knowledge of his own limitations.
While Poole is capable of making hits, his smaller 5'11", 187-pound frame lends more towards leg tackles.
While young players might try to compensate for lack of size with taking risks and attempting to make diving hits, Poole calmly aims for the legs of ball carriers, and effectively, if not spectacularly, makes the tackle.
Ray Drew—Georgia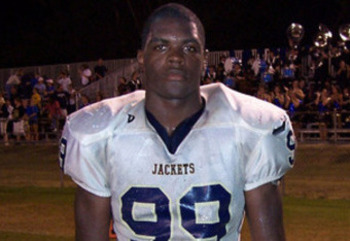 At 6'5" and 270 pounds, Ray Drew is a legit instant impact threat for the Georgia Bulldogs in 2011.
One of the top defensive end recruits in the 2011 class, Drew has everything an end needs to succeed in the SEC—and he has them now.
He'll see some consistent action this season with Georgia, and he could become a starter, possibly even before the 2011 season is finished.
Karlos Williams—Florida State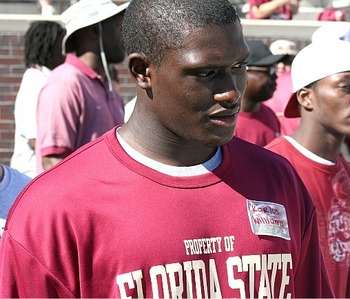 Karlos Williams was Florida State's highest-rated player coming out of FSU's great 2011 recruiting class.
Williams is talented enough to see decent playing time this fall, and he has loads of potential.
Jimbo Fisher and staff should be able to mold Williams into one of the nation's premier safeties over the next few seasons.
Ha'Sean Clinton-Dix—Alabama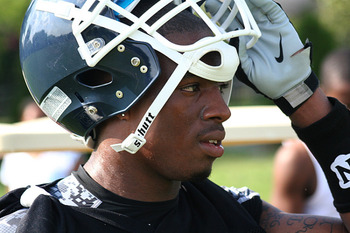 If you could clone Florida State's Karlos Williams, he'd probably turn out a lot like Ha'Sean Clinton-Dix. He has decent size, and loads of talent.
He could stand to add a few muscle pounds, but this freshman is all upside, and under the Alabama system, that upside is sure to be exploited to its fullest.
Cyrus Kouandjio—Alabama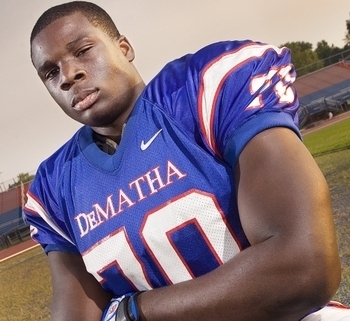 Cyrus Kouandjio was the top-rated offensive tackle in the class of 2011, and when he decided on Alabama, Tuscaloosa gained 332 pounds of might on the offensive line.
Wait. He just graduated from high school and weighs 332 pounds? What are they feeding the kids in Hyattsville, Md.? If you think his 332 pounds means he's got plenty of extra weight around the middle, we wouldn't blame you—but you'd be dead wrong.
Kouandjio has a physique like a bodybuilder, and with his long arms and quick footwork, it's probably safe to say that Kouandjio can start on Nick Saban's O-line at any time.
James Vaughters—Stanford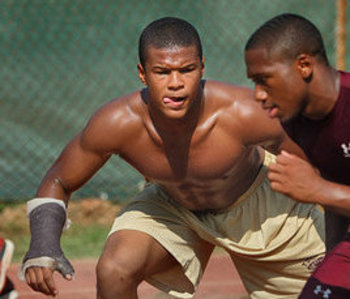 When Andrew Luck announced that he'd be returning to the Cardinal for 2011, it became easy to overlook the fact that Stanford was decimated by graduation after the 2010 season.
It was easy to overlook the fact that Stanford will have just 11 total starters returning from their 2010 Orange Bowl championship team. But just because a team is young, doesn't mean they won't be any good.
First off, Andrew Luck is a one-man wrecking crew. Secondly, Stanford has some pretty impressive youngsters ready to step up and make an impact. One of those youngsters is freshman linebacker James Vaughters.
ESPN.com ranked Vaughters are their No. 2 inside linebacker in the class of 2011, and he looks as if he could become one of the premiere LB's in the Pac-12.
His skill and strength already place him on par with the rest of the Pac-12 even as a freshman, and with Stanford's lack of experience this season, Vaughters is likely to see extensive playing time for the Cardinal.
Andrew Johnson—LSU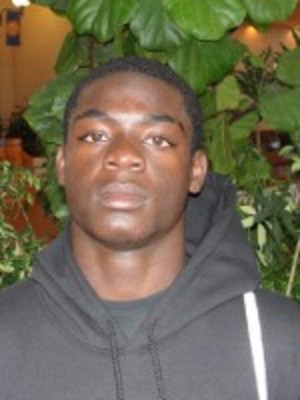 When you're a strong, 6'4" defensive tackle with 295 pounds of sheer power ready to plow through offensive lines, you are going to be a highly sought-after recruit.
Andrew Johnson was just such a player, and he eventually landed at LSU, much to the delight of Les Miles and the rest of the Tigers coaching staff.
Johnson is not only a giant interior lineman, he's great at rushing quarterbacks and stuffing ball carriers. Johnson's only area of weakness is something that fairly easily fixed.
Johnson plays at full speed all the time. While that might be okay if you're a wide receiver, a defensive lineman pushing 300 pounds needs to be smart, too.
Johnson can be a little reckless at times, and over-pursuits and late hits can lead to some big gains for the opposition.
Still, Johnson is a beast, and he'll be anchoring the Tigers D-line for years.
Malcolm Brown—Texas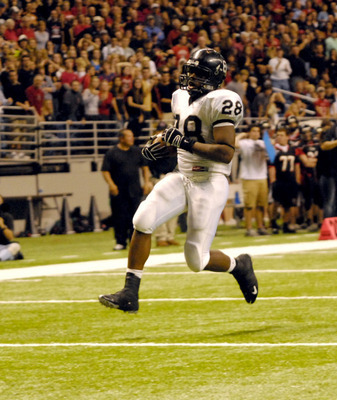 Typically, running backs are classified one of two ways: speedy or powerful. Well, when you get the unnatural combination of speed and power, you could have a truly special running back on your hands. And Mack Brown has exactly that in Malcolm Brown.
Brown is 6 feet tall, and 220 pounds. He also possesses amazing speed and vision. He can push a pile, and then suddenly turn it up field with a burst of impressive speed for a back of his size.
Brown is probably the best running back to put on the burnt orange since Jamaal Charles, and he may one day be compared to Ricky Williams. Longhorns fans are in for an early treat, as you can expect Brown to make an impact early in his career.
Brandon Williams—Oklahoma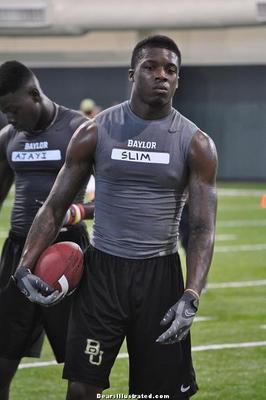 Apparently, the Sooners know how to spot talented running backs. Brandon Williams is as good as any freshman running back is likely to be this season, and his 4.4 speed will definitely lead to some highlight-reel plays this season.
Some Oklahoma watchers are even going to far as to say Brandon Williams will be the best OU running back since some guy named Peterson. While it may be too soon for that comparison, it's definitely a possibility with all that Williams brings to the table.
Best of all (or worst of all, depending on your perspective), Williams was taken right out from under the nose of Mack Brown and the Longhorns.
Marcus Roberson—Florida
At 6'1" and 175 pounds, it will be interesting to see if Roberson will play corner or safety on Will Muschamp's Florida squad in 2011.
Roberson has the ability to play either position, but should pick one and go in that direction, as each position plays very different roles in Florida's defensive scheme.
Roberson has great speed, and can track down the ball as well as anyone in the game, making him a natural at the free safety position.
If he stays at corner, his ability to read the quarterback and attack the football could result in a budding superstar with some impressive interception numbers.
Either way, Roberson is a talented defensive player, and will be a huge benefit to Florida down the road.
Stefan McClure—California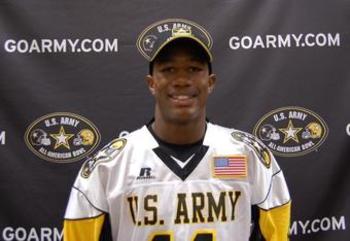 Since the Pac-12 is so pass-focused, it's entirely possible that this 5'11", 170-pound corner for California could soon find himself a starting spot in the Bears' man-to-man nickel coverage scheme.
McClure isn't the biggest corner you'll ever see, but he makes up for his slight lack of size with decent quickness and pure athleticism.
Jace Amaro—Texas Tech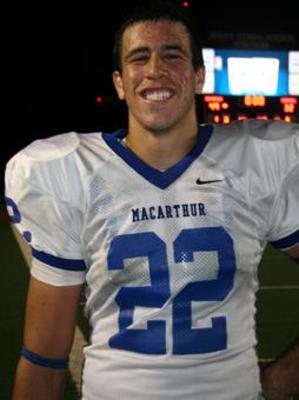 Jace Amaro is big, strong, and surprisingly quick with decent hands. Exactly the type of tight end teams are looking for these days.
At 6'5" and 240 pounds, Amaro is big enough to be a quality blocker on the line, and athletic enough to add to the Red Raiders' passing attack.
His soft hands and surprising elusiveness for someone the size of a house will get him more than his fair share of playing time as a true freshman in 2011.
Stephon Tuitt—Notre Dame
This 6'5", 255-pound defensive end in the newest edition to Brian Kelly's even improving defense in South Bend.
His quickness of foot belies his 255-pound frame, as his body weight is due to his athletic build rather than sheer girth.
His size and strength are his biggest assets, and don't be surprised to see him at defensive tackle or even offensive tackle if the need arises.
George Farmer—USC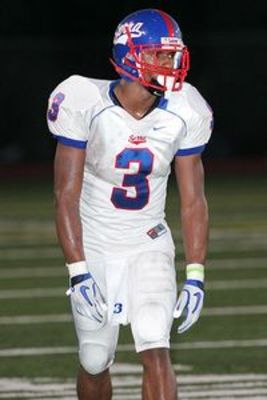 If people thought that the sanctions imposed by USC would prevent them from fielding any young superstars over the next few seasons, they might be surprised by George Farmer.
Farmer is a 6'2" wide receiver who has 4.3 speed and NFL hands. His instant impact ability is desperately needed by a Trojans squad that has had some issues at wideout for a whole host of reasons.
If Farmer can buckle down and keep his head about him this season, he could turn into a All-Pac-12 wide receiver for the Trojans.
Sammy Watkins—Clemson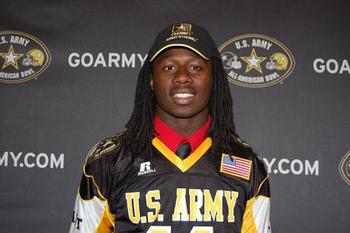 Of all the up-and-coming freshman running backs across the nation, Sammy Watkins probably has the best acceleration. He comes off of the line with amazing quickness, and reaches top speed in just a few strides.
While he's not the fastest running back in the world, he's fast enough so that his explosiveness more than compensates for his less-than-jawdropping speed.
That's not to say Watkins is slow. He's definitely not. But it's his quickness that is the real weapon.
If he's not perfectly covered on a bubble screen, you might as well just put up six points. His acceleration will also be useful in short- to middle-yardage situations.
Isaiah Crowell—Georgia
The hopes and dreams of Georgia fans are definitely tied to Isaiah Crowell. The expectations are so high, it's difficult to envision anyone—much less a freshman—living up to them.
There have been some hints from the Georgia coaching staff that Crowell will get his shot to impress the Bulldog faithful early in the 2011 season. It's even possible we could see him start against Boise State.
The upside is that the 5'11", 200-pound Crowell isn't the only horse Georgia has in the race. The talent level around the entire field is increasing for Georgia, and it wouldn't be smart to bet on another losing season in Athens.
La'El Collins—LSU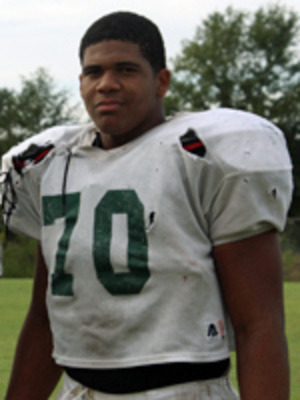 Last season, Joe Barksdale anchored the LSU line at left tackle. He was big, strong, smart, and a great pass blocker. Now that Barksdale is gone, LSU's task is to find a replacement that can hold his own at left tackle, and provide much of the same protection Barksdale was counted on to provide.
Well, you can check that task off your list.
Le'El Collins is a 6'5" 285-pound left tackle who is ready to step into the left tackle position with his athleticism and natural ability to mirror opposing defensive linemen, and slide back and forth with ease.
He also has some decent quickness, allowing him to recover much quicker than linemen of similar size.
It's not often you would see a true freshman start on an offensive line in the SEC, but Collins has all of the tools he needs to do just that, and as he gets stronger, he's only going to get better.
LSU may have found a very special lineman in Collins.
CJ Johnson—Mississippi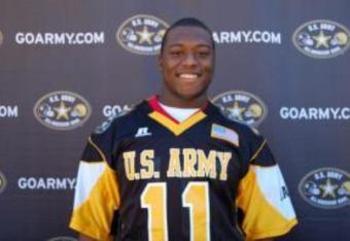 There's just something about the name "CJ" that says "linebacker." It could also be his 6'3" 235-pound frame. CJ Johnson was not only good in high school, he was amazing.
In the Mississippi High School All Star Classic, Johnson had an unheard of 17 tackles. Houston Nutt will be happy even if just some of that ability carries over to Ole Miss.
Johnson is big, fast, smart and instinctive. That all adds up to a raw talent that is ready to play for the Rebels in 2011. Expect to see Johnson on the field a lot in 2011, and expect him to make an impact early and often.
Erique Florence—Auburn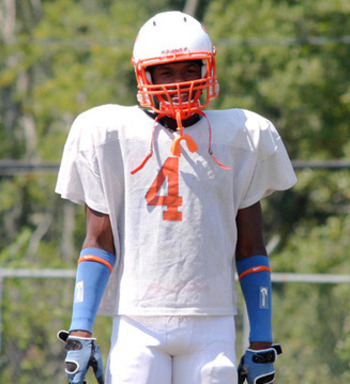 While Auburn lost most of the experience after last season, there is still enough talent left lying around to keep the Tigers competitive in the SEC.
One of those talented players is Erique Florence. At 6'2" and 180 pounds, Florence great speed and a good ability to read the quarterback and attack the ball.
His backpedal needs a little work, especially on transition, but he can keep up with the quickest wide receivers in the game, making him a promising prospect.
He'll see some playing time in 2011, and with Auburn fielding a young team this season, he may blossom into a starter by next season.
Colt Lyeria—Oregon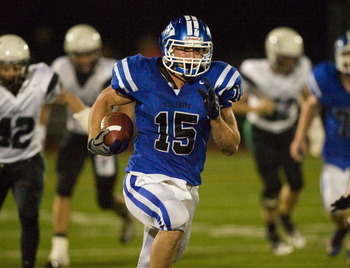 If you're a kid fresh out of high school and people are already comparing you to Brian Urlacher, you must be doing something right.
Colt Lyeria is a 6'5" 225-pound freshman who runs the 40 yard dash in the 4.5 range. If he were to participate in an NFL combine now, he would test as a first-round draft pick.
Lyeria spent his high school career at running back, but what makes this kid such a "get" for the Ducks is his ability to play pretty much any position needed.
Seriously, Lyeria could play running back, wide out, tight end, linebacker, or safety for Oregon. Obviously with a player of this talent level, Chip Kelly will find almost any excuse to get him in the game.
Expect big things from Lyeria. His career at Oregon could turn into one for the ages.
Lamar Dawson—USC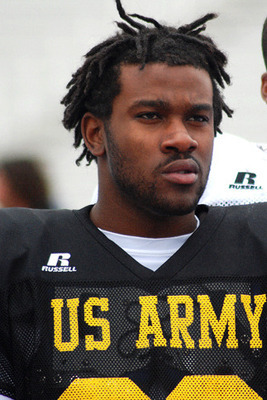 Lamar Dawson is 6'2" and 230 pounds at the ripe old age of 18. That's already a decent size for a linebacker, and his size combined with his natural talents will lead to early playing time for this freshman at USC.
Dawson is also fast and agile, and will be best utilized by run stopping and covering the tight ends on passing downs.
Curtis Grant—Ohio State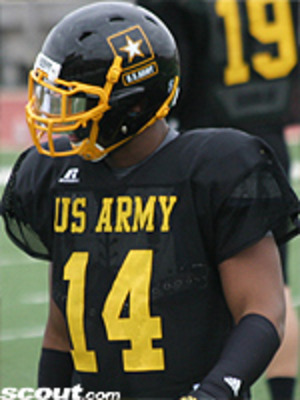 Curtis Grant is a 6'3", 225-pound linebacker committed to Ohio State. We say "committed" because he remains so, even after all that has transpired in Columbus this off season.
Grant possesses impressive size for a freshman linebacker, and really plays well against the run. Grant also has the ability to fly off the side and cause major problems in the backfield on the blitz.
Grant will probably see a lot of time on the Buckeyes' special teams, and will be useful as an extra rusher on passing downs. If he doesn't earn a starting linebacker spot this season, he's a shoo-in for 2012.
Braxton Miller—Ohio State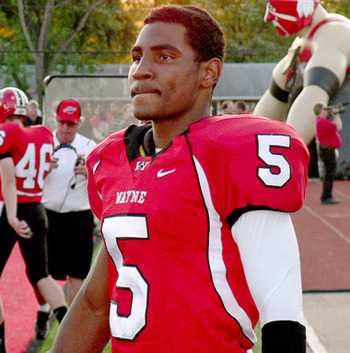 Braxton Miller was viewed as the future of Ohio State quarterbacking, but with Terrelle Pryor now leaving Columbus, that future may become the present a lot sooner than anyone had realized.
It's likely that Miller will begin seeing playing time early in the season, and before long, he may be splitting time with Joe Bauserman under center. Ohio State had hoped to ease Braxton in, but he's probably the bona fide No. 2 quarterback on the depth chart.
By the time the season is over, he may even be the starter.
Jeff Driskel—Florida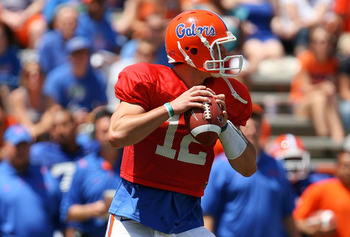 Jeff Driskel was the top quarterback recruit for the 2011 season, and at 6'4" 224 pounds, with quick feet and a howitzer of an arm, it's easy to see why.
This kid's athleticism is amazing. He's basically a quarterback in a linebacker's body. He's able to throw the ball a mile, and can run around or through defenders.
He could be an absolute monster in the spread, but could also play under center, and cause just as many problems for opposing defenses.
One could go on and on detailing Driskel's abilities and potential as a quarterback, but it can basically be summed up in one sentence. If Driskel is taking the snap, the opposing defense needs to cover the entire field.
There's very little this kid can't do, and it's very possible Driskel will grow into a bona fide Heisman candidate by his sophomore or junior season in Gainesville.
Jadeveon Clowney—South Carolina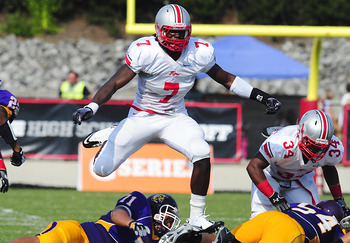 There is no question that Jadeveon Clowney was the top prize in the 2011 recruiting class, and the winner of that prize was Steve Spurrier and the South Carolina Gamecocks.
Clowney is a 6'6", 250 pound defensive end that has the potential to be the next big name defensive lineman in the football world—not just college football.
Clowney is gifted with strength, speed, and the ability to stymie offensive linemen and quarterbacks alike.
Clowney will be an asset to South Carolina right from the first snap, and if he develops properly, he'll grow into a perennial award winner and a top draft prospect by his junior season.
Keep Reading