College Football Recruiting: The Top Performers at the IMG 7-on-7 Championships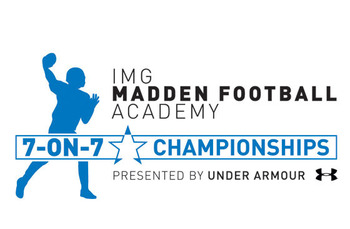 courtesy of imgacademies.com
For the past two days, IMG Academy has hosted some of the nation's top college football prospects at the IMG Madden 7-on-7 Championships in Bradenton, Florida.
It hosted 7-on-7 teams from three different states: Florida, Michigan and Tennessee.
Players competed in pool play and then in a tournament to conclude the weekend. South Florida Express, Max Exposure, South Florida Blur and Team Tampa were among the competitors this weekend.
Max Exposure, a team from Detroit, Michigan, took home the championship under the leadership of Class of 2013 quarterback Shane Morris.
Morris and many others throughout the tournament shined with their outstanding play and leadership on the field.
Here are the top six performers from the IMG Madden 7-on-7 Championships.
1. TE Laith Harlow: Class of 2012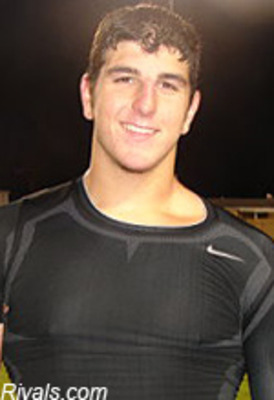 Laith Harlow is considered one of the best tight ends in the state of Florida and the ninth-best in the entire country.
Harlow's 7-on-7 team, Big Bend Elite, played well at the tournament, but eventually fell to powerhouse South Florida Express in the losers' bracket.
Harlow credited South Florida for their consistent play throughout the game.
"We just kind of started off a little bit slow," Harlow said. "We picked up the intensity as the game went on, but South Florida just kept up their tempo for the entire game."
As for Harlow, the tight end prospect impressed much of the media during the weekend with his strong route running and reliable hands.
Harlow only racked up seven catches for 161 yards, but his real strength is in his blocking.
He will be able to add some size over the next few years, which will improve his blocking ability even more and give him a bigger advantage in the passing attack.
Look for Harlow to be a big time tight end in his senior season as he continues to progress and show scouts that he is deserving of all the attention he has received.
Harlow is currently committed to the University of Oklahoma.
2. ILB Keith Brown: Class of 2012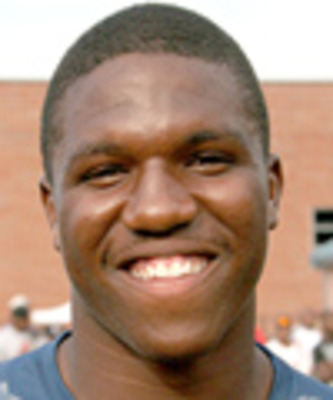 Inside linebacker Keith Brown is a 4-star prospect from powerhouse Miami Norland in Miami, Florida.
Last season, Brown helped lead his team to the state championship game and finished with a total of 142 tackles and four sacks.
Brown and his fellow teammates on South Florida Express played exceptionally well all weekend, earning them the No. 1 seed in the tournament play. However, they were defeated in the semifinals by Team Tampa.
Brown updated his status with me about his college recruitment during the weekend.
"I'm committed to the University of Miami, but I'm still looking at Georgia, LSU, Louisville and North Carolina," Brown said.
In particular, the new coaching staff at Miami has really impressed Brown during his recruitment, especially with all of the in-state talent that Miami has recruited so far.
"I'm very impressed with Al Golden," Brown said. "He is staying home and recruiting from South Florida and from other places like Venice and Lakeland."
Although Brown has stated he is still checking out other universities, he has not set any dates for other visits.
According to Ricardo Dickson, Brown's coach on the South Florida Express, Brown will be an outstanding player for whatever program he ends up with.
"Keith is a very good player, but what I like most about him is his character," Dickson said. "He has very good character and whenever he gets on the field he is always ready to play."
3. WR Amari Cooper: Class of 2012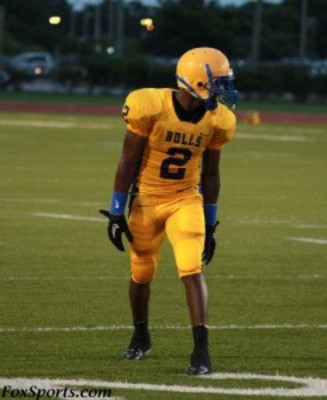 Perhaps the best wide receiver of the entire tournament was 3-star Amari Cooper from Miami Northwestern.
Cooper has electrifying speed and simply outran all of the competition at IMG. He made several one-handed catches and seemingly never dropped a pass all weekend.
As for his final college destination, Cooper is still wide open in the whole process.
"I'm looking at a lot of different schools," Cooper said. "Ohio State, West Virginia, Florida State, Miami, UCF and Wake Forest are all schools that I'm interested in."
In addition, Cooper will be participating in team camps at both Auburn and Georgia next month.
Cooper has not claimed a leader at this time, but a few schools have stood out to him some.
"Miami, Florida State, West Virginia and UCF. I don't want to go too far though, so we'll see," he said.
As for Ohio State, the recent allegations against the university's football program have put Cooper in a wait-and-see mode.
"I want to see what they want to do this year and eventually see what the NCAA rules against them later this year before I make a decision on them," he said.
Until then, Cooper will continue to rise up many recruiting boards with his 4.37 40-yard dash time and his great hands.
4. DE Eric Kinsey: Class of 2012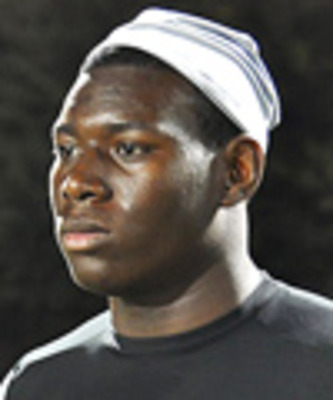 Three-star defensive end Eric Kinsey has racked up numerous offers from big-time FBS schools, and for good reason.
At 6'3", 240 pounds, Kinsey showed excellent speed when covering the middle of the field during the IMG 7-on-7 championships.
Not only does he have great coverage skills, but scouts have raved about his quick and agile moves off the line of scrimmage.
So it makes sense that Kinsey has received a handful of offers from colleges.
"Georgia, South Carolina, Ole Miss, Louisville, Nebraska, USF and UCF have all offered me," Kinsey said.
Kinsey also has solid interest in both Alabama and Auburn, which are two places he will be visiting before the summer is over.
"Alabama and Auburn are SEC schools and they play some big-time football there," he said. "They always play great talent."
Kinsey is also looking for how schools run their defense and how the coaches believe they can use him in their defensive scheme.
"I prefer to play a 3-4 system in college because it would be a lot easier for me," he said. "It's what I'm used to."
Kinsey looks to play primarily as a linebacker at whatever university he chooses to play for.
5. RB Dennis Norfleet: Class of 2012
Perhaps the most outstanding performance of the weekend was by running back Dennis Norfleet out of Detroit, Michigan.
Norfleet helped lead his team Max Exposure to the championship game and eventually capture the title against Team Tampa, a team that featured top-rated recruit Dante Fowler.
Norfleet was named co-MVP of the entire tournament by the scouts in attendance.
The acceleration by Norfleet is what helped separate him from the rest of the prospects in attendance. It seemed as if no one could catch him the entire weekend.
Many times, Norfleet would turn five-yard receptions into long touchdown runs after numerous spins and juke moves to evade the defense.
Norfleet had a standout junior season in which he scored 31 touchdowns and accumulated 1,880 rushing yards.
He is a 3-star prospect and has offers from Cincinnati, Michigan State and Tennessee.
6. QB Shane Morris: Class of 2013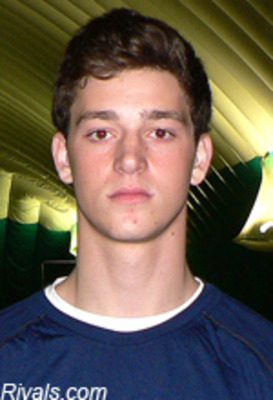 Along with his teammate Dennis Norfleet, quarterback Shane Morris was also named co-MVP of the IMG 7-on-7 Championships.
Throughout the entire weekend, Morris clearly stood out as the top quarterback among all of the competitors.
His smooth and quick release and flawless throwing motion allowed Morris to pinpoint passes to his receivers where only they could catch them.
Morris was unstoppable, no matter what defensive scheme teams put against him.
Only entering his junior season, Morris is considered to be a top prospect once 2013 rolls around.
While many top programs are continuing to contact Morris, he still remains a solid commit to the University of Michigan.
"Schools still contact my coach and everything, but I tell him to just not tell me about it," Morris said. "I am totally committed to Michigan."
Keep an eye out on Morris while he continues to make noise around the nation as one of the best quarterbacks in all of high school football.
Keep Reading