College Football Recruting 2012: Where Will Georgia's Top Recruits Land?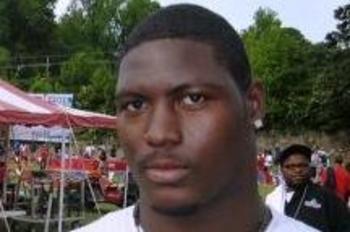 Jonathan Taylor
Each year the state of Georgia produces some of the country's top talent. A few examples of recent products include Eric Berry, Cameron Heyward, Cameron Newton, Neiko Thorpe, Darvin Adams, Greg Reid, Philip Lutzentirchen and Da'Rick Rogers.
2012 should produce yet another deep class of players out of the Peach State. This year's class will feature several solid linemen prospects, along with a few good skill position athletes.
For this slideshow, I picked the top 12 recruits who have not yet committed.
The question is, as always, how many of these guys will decide to stay in-state and attend UGA?
Vadal Alexander, Buford High School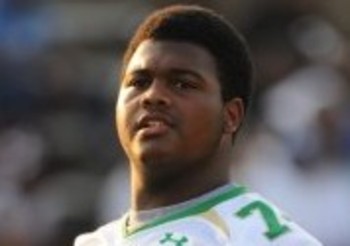 Alexander can literally go anywhere he would like. At 6'6" and 310 pounds, he can play at guard or tackle in college.
He is not yet quite strong enough to be a college lineman though. Alexander currently specializes in run-blocking, so once he gets better at pass-setting, he will be an absolute stud.
Alexander will definitely have his choice at schools on National Signing Day in 2012. It is way too early to pick a front-runner, but look at the big SEC schools to be in the lead.
PREDICTION: UGA
Chaz Elder, Benjamin E. Banneker High School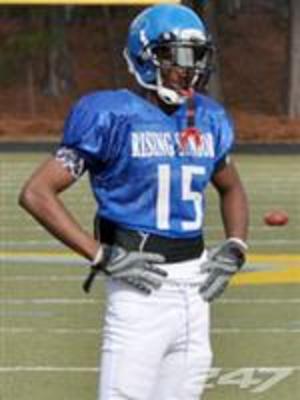 Elder lacks the great measurables the top caliber players have, but he can still be a solid college safety.
At 6'2" and 180 pounds, he will need to add a lot of weight to his frame, and his 4.8 40 time isn't overly impressive either. But he plays with great instincts and consistently makes plays.
Elder has stated he would like to play in the SEC; the main contenders are Arkansas, Auburn, LSU and Georgia.
PREDICTION: UGA
Joe Harris, Lithonia High School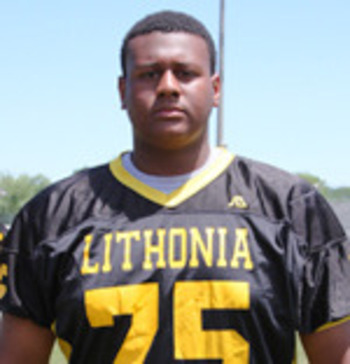 With scouts raving that Harris has some of the best footwork in the entire draft class, this guy is college-ready. Harris is 320 pounds and only entering his senior season. Though currently at tackle, he will likely be moved to the guard position.
There has been speculation he could land a number of places. Rumor has it that Georgia Tech, South Carolina and Alabama are the early front-runners, with Georgia and Florida State also in contention.
PREDICTION: South Carolina
Josh Harvey-Clemons, Lowndes High School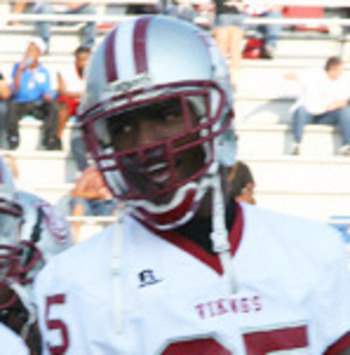 Yet another defensive end/outside linebacker prospect, Harvey-Clemons is going to be special.
At 6'5", he has perfect size to be a stand-up outside linebacker and also great athleticism that will allow him to make an immediate impact as a pass-rusher. He is so athletic, he starts at receiver for one of the state's top schools.
All Harvey-Clemons needs to do is put on some weight and he will be ready to shine.
He is considering Alabama, Florida, Auburn, FSU, Clemson and UGA.
PREDICTION: UGA
Jordan Jenkins, Harris County High School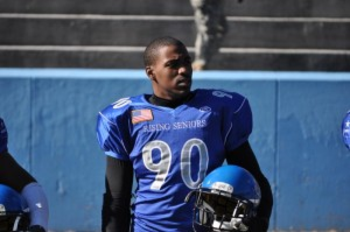 This guy is a pure athlete. Scouts say his moves are very raw, but with his athleticism, he has the potential be a household name early into his career.
Harris is 6'3", 232 pounds and runs a 4.5 40. Once he spends a summer in a college strength program, his size-quickness combination will make him an ideal outside linebacker in the 3-4 defense.
Jenkins has offers from a variety of schools. The top four are UGA, Georgia Tech, Alabama and Florida; three of the four run a 3-4 defense.
PREDICTION: UGA

Jarontay Jones, Stephenson High School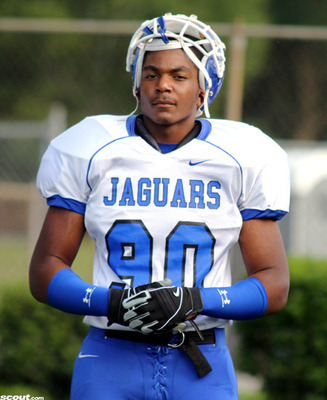 For a defensive end, Jones is a tad undersized, but he makes up for his size with good speed and excellent quickness. He also has shown he has great upper-body strength and is a relentless pass-rusher, but he lacks lower-body strength and run-stopping ability.
Overall, Jones is a dominate player for Stephenson, but definitely not ready to contribute for a major program his freshman season. He will likely be choosing between Florida, Auburn, Clemson, Georgia Tech and Virgina Tech.
PREDICTION: Virginia Tech
Ricky Parks, Callaway High School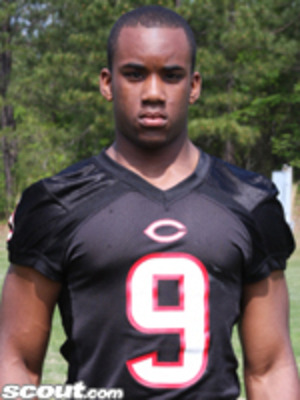 Parks is ranked very highly by most services—second by Scout.com. He is a quarterback and outside linebacker right now, but at 6'4", 230 pounds and with a 4.6 40, he will convert to tight end in college.
I don't see him making an immediate impact, but down the road he could be special.
Parks is deciding between Alabama, Auburn and Clemson.
PREDICTION: Clemson
Geno Smith, St. Pius X Catholic High School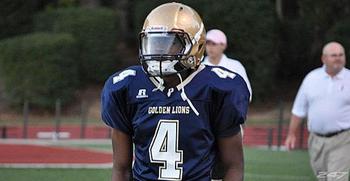 Smith could be the top cornerback prospect in the entire country. He is quick, fast and athletic enough to run plays with the best in the country.
However, he is very undersized.
He has sufficient height at 6'0", but he only weighs 165 pounds. Smith would get beaten up by some of the larger receivers in the country. He will likely be a nickel specialist his first year, but he can develop into a premier, shut-down corner by the time he graduates.
Smith is another one of the guys who can go wherever he would like. He has narrowed it down to Texas, Auburn, Alabama, Notre Dame and Tennessee.
PREDICTION: Alabama
Jonathan Taylor, Jenkins County High School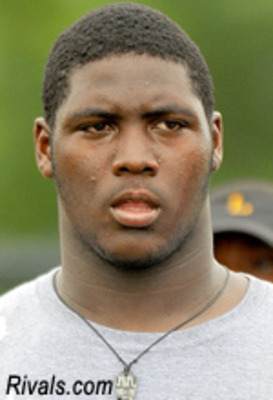 I personally think Taylor is the state's top prospect this season.
Although he is 6'4" and 315 pounds, the amazing thing is that he runs a 4.8 40. That is simply ridiculous for someone of his size. On top of great size and speed, he is enormously strong—everything required to be a dominant defensive tackle.
With all his talent, Taylor can go pretty much anywhere. The early favorites seem to be Tennessee, Auburn, Georgia Tech, Alabama and UGA. I think he will narrow it down to Alabama, Auburn and UGA.
PREDICTION: Auburn
Dalvin Tomlinson, Henry County High School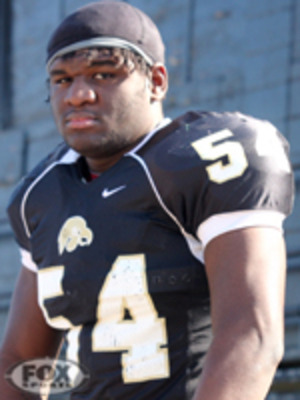 Tomlinson just seems like one of those guys who will be good.
He has it all; at 6'2 and 270 pounds, Tomlinson has ample size. His 4.9 40 is more than sufficient, and the rest of his measurables are adequate. His skill set would make him an ideal prospect for a 3-4 defense as a defensive end.
There isn't a clear favorite, but it seems like the top candidates are going to be Alabama, UGA, Georgia Tech, Michigan and Tennessee. By the end of the season, I think this kid will decide to stay close to home.
PREDICTION: UGA
Jordan Watkins, Woodward Academy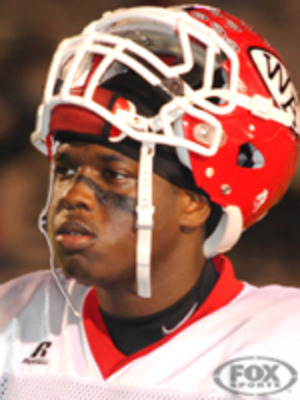 As yet another defensive line prospect from the Peach State, Watkins will improve any team's interior. At 6'5" and 270 pounds, he is currently too small to play nose, but would make a good fit at a defensive tackle. Unlike many other high school linemen, Watkins plays mean and consistently makes plays.
He won't have any trouble finding a college to take him. The top schools seem to be Georgia Tech, UGA, Alabama and Michigan. Frankly, I think this will come down to some "Clean, Old-fashioned Hate."
PREDICTION: UGA
JaQuay Williams, Sandy Creek High School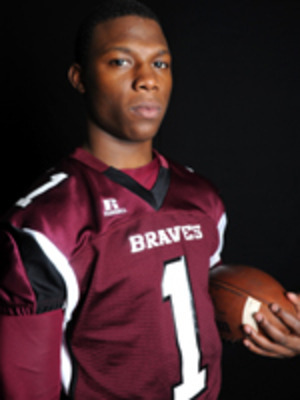 Not only is Williams a top recruit in the state of Georgia, but he is actually one of the best receivers in the nation. He does not have elite speed, but he has great size; at 6'4", he will be a matchup disaster for opposing corners. Williams is one of the few receiver recruits with the potential to start next year in college.
He has actually decided to announce his decision Saturday, choosing between Ohio State, Auburn, LSU, Alabama and Tennessee. I definitely believe he will go with the SEC.
PREDICTION: Auburn
Keep Reading

Georgia Bulldogs Football: Like this team?