College Football 2011: Spring Football Winners and Losers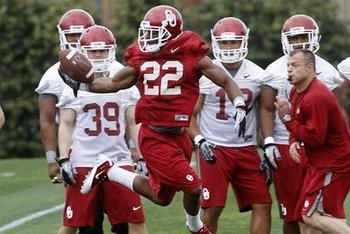 This spring football season has contained a whirlwind of controversy, scandal and allegations—with a little bit of football thrown in the mix.
From Ohio State and the whole tattoo thing, to Willie Lyles and Janoris Jenkins, the off-field incidents have been making headlines in a big way.
Other than Oklahoma, who looks good after spring practice?
Can Charlie Weis single-handedly keep burger chains in business in Gainesville?
Has Les Miles been spotted chewing his cud lately?
Take a look at this rundown of spring football's winners and losers.
Winner: Georgia Bulldogs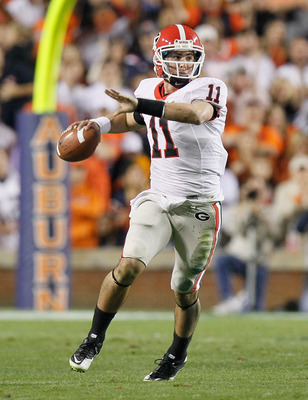 Kevin C. Cox/Getty Images
Mark Richt and the Dawgs are out of excuses.
This is the year Georgia wins the SEC East. If not, Richt may find himself looking elsewhere for employment.
With turmoil surrounding South Carolina, as well as the ineptitude of the Gators and Tennessee still in the middle of rebuilding, the Bulldogs should find themselves in the driver's seat.
Check this out—they will not play Alabama, Arkansas or LSU.
The scheduling gods were smiling on them...
Loser: Jim Tressel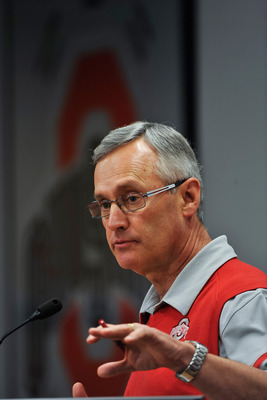 Jamie Sabau/Getty Images
You knew he was gonna be here.
The man is in hot water. It's that simple.
After—at best—stretching the truth, Tressel will be faced with the full wrath of the NCAA.
It won't be pretty.
He won't be wandering the sidelines when the Buckeyes start 2011, and he may not be in 2012 either.
Winner: David Shaw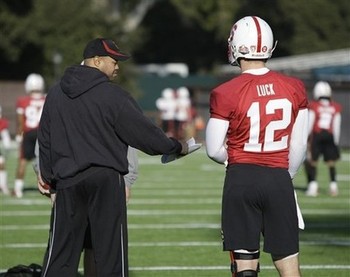 What a job to step into.
Shaw has the best quarterback in the country playing for him, and the Stanford Cardinals look like they have found adequate replacements for their departed stars.
Now it's up to Shaw to prove he can coach these guys.
He should be thankful he is not Duke's new head coach.
Loser: Brady Hoke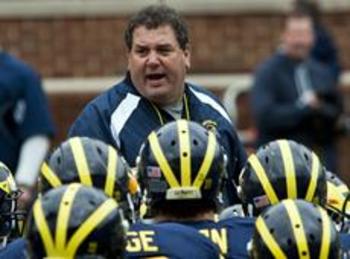 Right, Michigan is going to be better.
We'll believe that when we see it.
Even if they are, will Wolverine fans be happy with 7-5 and 8-4 seasons?
I think not.
Unless Hoke has the Wolverines on top of the conference in the next two to three seasons, he is in a lose-lose situation.
Winner: The State of Oklahoma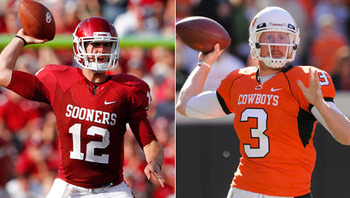 Fans in the state of Oklahoma have a lot to look forward to next season.
The Sooners boast one of the most explosive offenses in football, and with QB Brandon Weeden and WR Justin Blackmon, the Cowboys aren't far behind.
Neither of these teams experienced any significant injuries—or had anyone detained, deported or dismissed.
Loser: Stephen Garcia
Kevin C. Cox/Getty Images
What a buffoon.
The guy shows up under the influence for a seminar telling kids how to avoid violence and make better decisions?
Wow.
There goes another incredible talent.
South Carolina will still be very good without him. With him though, they would have been chasing an SEC championship.
Winner: Zach Mettenberger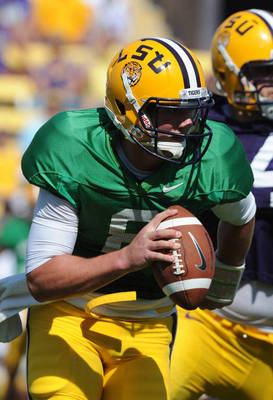 There have been conflicting reports as to the progress of LSU quarterback Jordan Jefferson.
His performance in the Tigers' spring game spoke volumes.
After about his fourth one-hopped pass, it became evident Zach Mettenberger could get a shot very early in the season.
Loser: Arizona State Sun Devils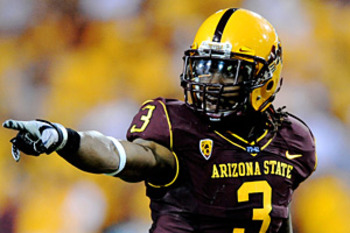 The Sun Devils have one of the most talented teams they have had in a long time.
Additionally, linebacker Vontaze Burfict is physical enough to take on entire Big East teams by himself.
The problem is, Stanford and Oregon are just better.
With the questions regarding the return of Omar Bolden to the defensive secondary, the Sun Devils are looking at a good year before they slip back into relative obscurity.
Winner: Ron Zook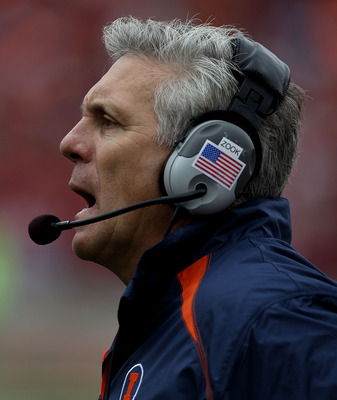 Jonathan Daniel/Getty Images
He is still coaching.
Enough said.
Loser: Anyone in the Big East Not Named West Virginia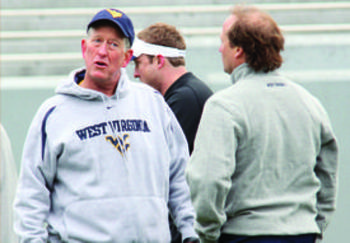 The Big East was bad enough last season.
This season, it will at least be someone from their own conference embarrassing them.
The Mountaineers have offensive-wizard Dana Holgorsen, and things could not look better.
Just look at what Holgorsen did at Texas Tech, Houston and Oklahoma State, and things are looking up for quarterback Geno Smith.
Big East in the National Championship?
Winner: Notre Dame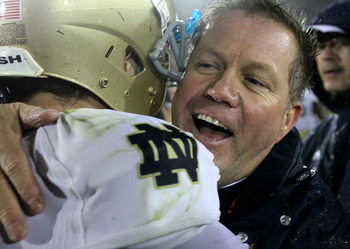 Stephen Dunn/Getty Images
The Irish look good.
While you either love or hate the Irish, it's always intriguing to follow their woes and cheer for their successes.
This season, there are going to be more successes than failures.
Running back Cierre Wood will be the main reason, with his elusiveness and explosive burst, but if the Irish can get consistent quarterback performance, they are going to be very hard to beat.
Besides, they have "Touchdown Jesus".
Loser: Will Muschamp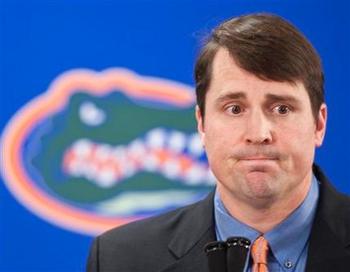 You have to admire his courage in sticking to his guns during the whole Janoris Jenkins' thing.
You would think he has a great position as the head coach of a program like Florida.
That being said, it does not look good for the Gators next season.
Quarterback John Brantley has shown little to no improvement, and a defensive line that could best be compared to Swiss cheese last season has upgraded to sieve status.
At least he has Charlie Weis to give him advice on where to eat out...
Even the change to Weis' new offense that was supposed to be the savior of Florida isn't looking good.
Winner: The Fiesta Bowl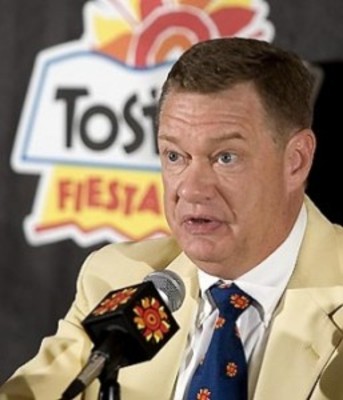 Really, you trusted a guy named John Junker?
In spite of the $1 million fine, the Fiesta Bowl gets to retain its BCS status.
After all the shenanigans rumored to have taken place, this has got to be a win...
Hey, at least they hosted a great game last season...
Loser: Virginia Fans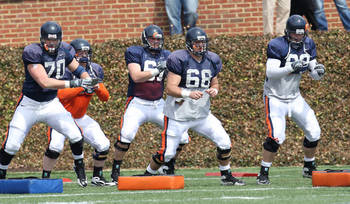 What a loyal group of individuals.
It's almost as if they are blindly loyal.
Too bad their team is horribly atrocious again this season.
As a matter of fact, whoever wins the starting QB position better be mobile or he will spend most of his time on the ground.
Loser: Big XII Run Defenses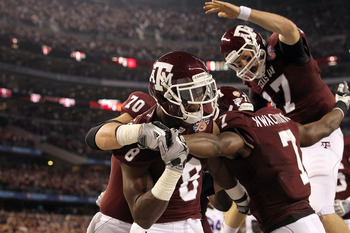 Yeah, the Big XII has not been known for stellar defensive performances the past few years.
It's going to look worse this season.
Cyrus Gray and Christine Michael, running backs from Texas A&M, are going to spend their season causing nightmares for Big XII defensive coordinators.
While A&M might be the cream of the conference crop in past years, they will finish third this year—but not for lack of a tremendously explosive running game.
If Michael and Gray can stay off the injury cart for an entire season, get ready for the highlight reel.
Keep Reading