Nebraska Football Predictions: 10 Off-the-Wall Predictions for 2011
Eric Francis/Getty Images

As Nebraska fans count down the seconds between now and the 2011 season, predictions are already flying wildly around between both social circles and national media pundits.
One course of action is sitting down, carefully studying the positives and negatives of last season while taking into account what is already known thus far thanks to the Red-White spring game.
However, what fun is that?
We've considered the conservative predictions, but it's time to throw out some possibilities for the Cornhuskers' season that are a little more "out there."
Begin Slideshow

»
Jamal Turner has already proven that he's an amazing athlete.
He's certainly not about to let a silly thing like designated positions hold him back.
By the time midseason rolls around, Turner will have logged significant time at quarterback, running back, wide receiver, punt returner and kick returner.
What's less of a stretch regarding this prediction?
He'll be successful at all five jobs.
Rex Burkhead's an absolute beast and would carry the entire Cornhusker offense on his back if he could.
Luckily for him, he'll actually get a break from toting the rock every once in a while thanks to incoming recruit Braylon Heard.
Heard's style is similar to Burkhead's in that he's a very physical runner and isn't afraid to lay a lick, but his speed appears to be slightly superior.
The combination of Burkhead's experience and Heard's natural talent will produce two of the most prolific backs in the Big Ten conference.
Photo by Huskers.com
Taylor Martinez will get the start versus UT-Chattanooga and all will be well.
Until halftime versus Wisconsin in Madison, that is.
If there were ever a time and place that T-Magic would have a mental breakdown, it'll be in Nebraska's Big Ten conference opener.
No. 3 will take a seat and Brion Carnes will take over.
Records that Jamal Turner will break as a true freshman:
Receiving yards in a single season
Yards gained in a single game
All-purpose yards by a freshman in a single game
While Nebraska's passing game struggled in 2010, that didn't stop tight end Kyler Reed from having a breakout year.
He led all Cornhuskers in receiving touchdowns with eight.
Look for him to be a safety valve for Nebraska's quarterbacks and catch a double-digit number of touchdowns as a result.
Tyler Moore and Ryan Klachko will outperform the three other hosses from the last recruiting cycle.
Moore will find himself taking over for Jermarcus Hardrick at the right tackle spot as the season wears on.
Klachko will be one of the main backups and will rotate in at both guard positions regularly.
What can Lavonte David possibly do as an encore to his amazing 2010 campaign?
How about tally 153 tackles which would better the Nebraska single-season mark set by David himself?
Considering his athleticism and the typical style of offense utilized in the Big Ten it won't be easy, but this idea isn't totally out of the realm of possibility.
Eric Francis/Getty Images

In 2010, four Nebraska defenders tallied three or more interceptions over the course of the season.
The 2011 secondary's swagger says, "Anything that you can do, we can do better."
Expect even more production out of Nebraska's secondary than last year which is a scary thought for Big Ten offensive coordinators.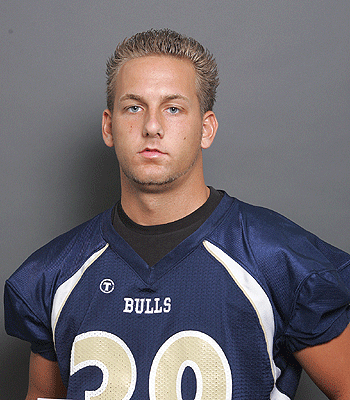 Bondi's not Alex Henery.
Not by a long shot.
Henery had to start somewhere though and his 57-yard field goal versus Colorado in 2008 is a perfect example of how a legend begins.
Bondi will step in and send Nebraska to the BCS with a 30-something-yard kick.
Nebraska has only been to the Rose Bowl twice.
The last time the Cornhuskers visited Pasadena, they ran into a buzz saw in the form of the 2001 Miami Hurricanes.
Head coach Bo Pelini is due for a BCS appearance, and he'll make the most of it as Nebraska's helmets will be adorned with roses for the Huskers' first major bowl win under Pelini.
Join the Anti-Offseason Crew!
Football news, reviews and much more awaits! Follow Brandon on Twitter (@eightlaces) and be sure to catch the latest Eight Laces Podcast for the latest Nebraska Cornhuskers news, discussion and general football merriment!