College Football 2011: Pac-12 Bowl Projections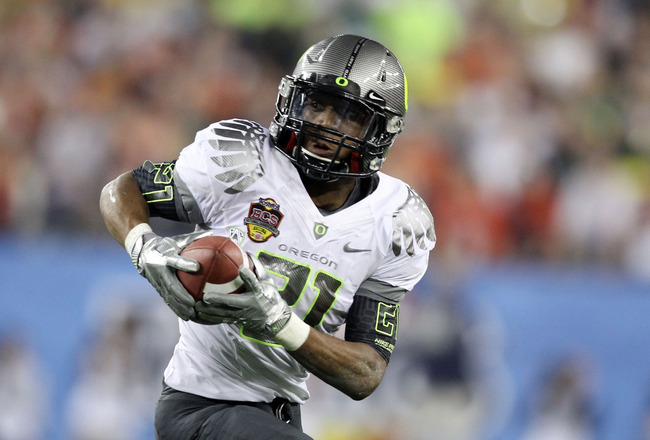 Christian Petersen/Getty Images
The final year of the Pac-10 saw only four teams make bowl games, and the conference finished with a 2-2 record in them. While the conference adds two teams, it doesn't add any new bowl games.
Can the new Pac-12 fill all its bowl spots next season? I think it can, and then some.
This is written with the assumption of USC not being eligible for the postseason.
The New Mexico Bowl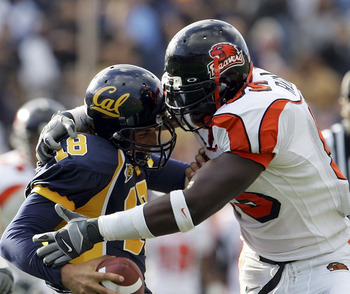 Jeff Gross/Getty Images
In 2012 the New Mexico Bowl will have an affiliation with the Pac-12, but I have a feeling that the two will meet a year earlier.
The transitioning Mountain West is unlikely to get more than four bids next season, and even if it does, it is still possible that TCU or Boise State could earn a BCS bid and shift everything.
Opponent: WAC No. 2
Kraft Fight Hunger Bowl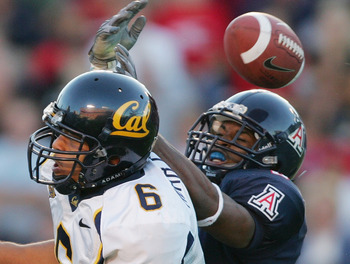 Harry How/Getty Images
The last of the bowl bids for the conference, and where we start the count up, is the Kraft Fight Hunger Bowl. They will have a choice between any number of teams that will have scratched their way to bowl eligibility.
Arizona, Cal, Oregon State and maybe even Washington State will be right at the bowl eligible spot. At least two will be, and the others will be just under.
Opponent: Army if bowl eligible or at-large
Maaco Bowl Las Vegas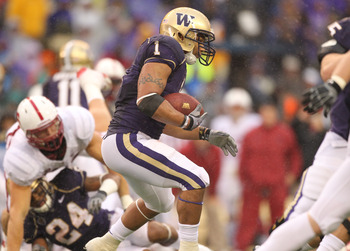 Otto Greule Jr/Getty Images
A couple years ago Washington was 0-12. They have been building up something pretty good in Seattle since then, but I have a feeling it doesn't get much better next season.
Oh, they will get to a bowl again. Back-to-back bowl seasons is good, but after last year's big Holiday Bowl win, I don't know how they will feel about a trip to Vegas.
Opponent- Mountain West Champion or first choice
Sun Bowl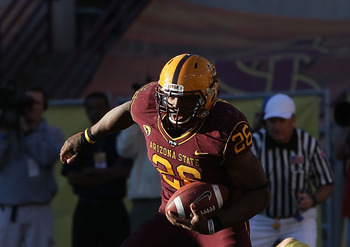 Christian Petersen/Getty Images
A lot of people are big on Arizona State for next season, but I am not one of them. I don't mean that they can't be good, but I don't think they will win the South.
I do believe they will get back to a bowl and will streak at the end of the regular season with games against Colorado, UCLA, Washington State, Arizona and Cal. They will come out of those five with a winning record and look like an attractive team to go to the Sun Bowl.
Opponent: ACC No. 4
Holiday Bowl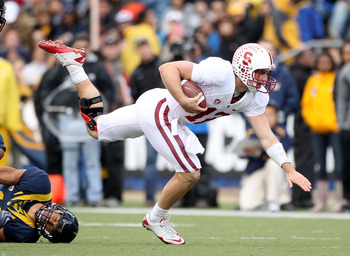 Ezra Shaw/Getty Images
Even with the return of Andrew Luck, the loss of Jim Harbaugh will be too much for Stanford to overcome completely. The early non-conference schedule looks easy enough, and Stanford could vie for the division.
I think it will drop a couple along the way, which will have us see the Stanford Cardinal in the Holiday Bowl.
Opponent: Big 12 No. 5
Alamo Bowl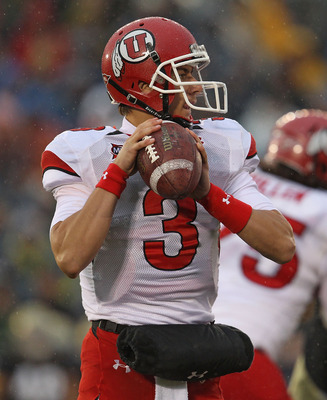 Jonathan Daniel/Getty Images
The South side of the inaugural Pac-12 title should be USC, but it is in a postseason ban, so unless the appeal goes their way, it won't happen. So who is there to take its place?
Believe it or not, I am taking Utah in this one. I think there are too many questions everywhere else, and as I said before, I am not buying into Arizona State just yet. Utah wins the South but loses the championship game and lands in the Alamo Bowl.
Opponent: Big 12 No. 3
Rose Bowl...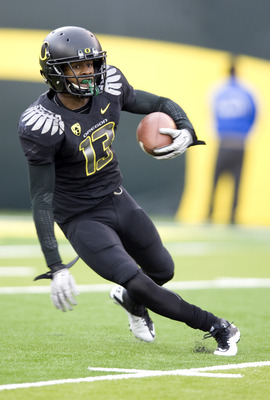 Steve Dykes/Getty Images
As hard as it is to go undefeated in a season, it is harder to do it in back-to-back seasons. Even though Oregon has a lot of talent coming back, there are still questions on both sides of the ball.
I don't know if I see the Ducks going undefeated, but I can see them winning the Pac-12 and going to the Rose Bowl, or maybe another trip to the BCS championship game.
Opponent: Big Ten champion or BCS at-large
Keep Reading