Oregon Football Recruiting: How National Signing Day 2011 Affected the Ducks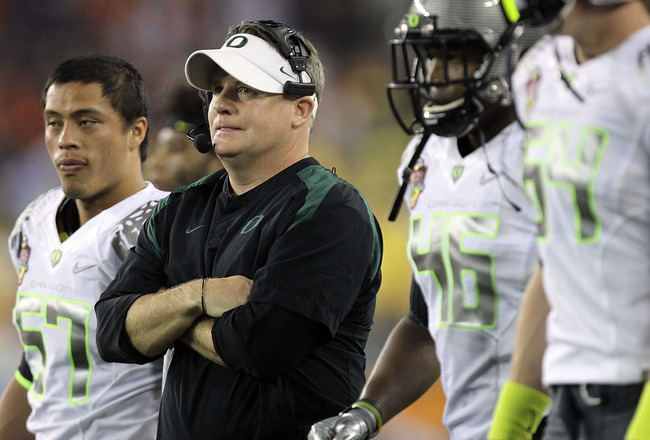 Ronald Martinez/Getty Images
In just two short years, Chip Kelly has turned Oregon into a national powerhouse.
Kelly led the Ducks to the Rose Bowl in his first year, and he had the Ducks in the BCS National Championship this past season.
Oregon's success doesn't look like it is coming to a halt anytime soon. The Ducks made a lot of noise on National Signing Day, coming away with the best recruiting class in program history.
Oregon's ninth-ranked class (according to Rivals) includes the nation's two top athletes: Colt Lyerla and DeAnthony Thomas (swooped him right away from USC).
The Ducks are returning many of the stars who made the 2010 season so special, and they just got a whole new load of talent to work with for the next couple of years. The sky appears to be the limit out there in Eugene.
Here are 10 new faces will give Ducks fans plenty to cheer about.
Anthony Wallace, 4-Star Linebacker: 6'2", 220 Pounds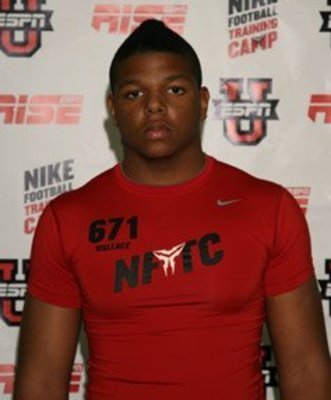 The linebacker out of Texas should have an impact early on with the Ducks. Anthony Wallace is big enough to play for Oregon right out of the gates. With the way the Ducks rotate their players, we can expect Wallace to see a fair amount of playing time in the 2011 season.
Casey Matthews is out, and the Ducks are hoping that Wallace can be the guy to step up and fill that void. Wallace needs to put on a little weight to reach his full potential, but he's already physically ready to play at the college level.
Rashaan Vaughn, 4-Star Wide Receiver: 6'2", 190 Pounds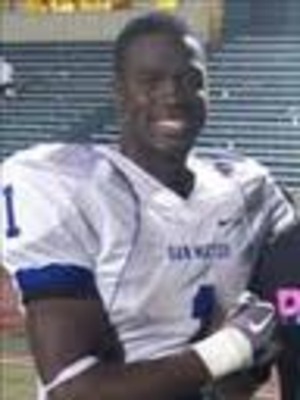 The Ducks need help at wide receiver. Jeff Maehl and DJ Davis won't be back with the Ducks next year, and Rashaan Vaughn will try and fill the void that they left behind.
Vaughn is a JUCO transfer, so he already has some college experience under his belt. He has the size and skill set to play right away. He may even be a starter when the Ducks open up with LSU in Dallas.
Tacoi Sumler, 4-Star Wide Receiver: 5'8", 151 Pounds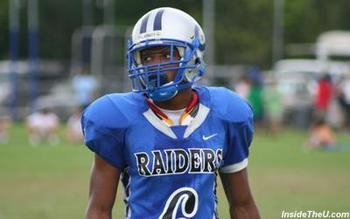 Tacoi Sumler is fast. Period. The wide receiver out of Florida has 4.3 40-yard dash speed, and should be a big playmaker for the Ducks in the future. He won't see much action in his first year or two simply because he needs to put on 15 to 20 pounds.
Sumler could be a major asset in the return game, and should be a solid receiver in the future.
Tyler Johnstone, 4-Star Offensive Lineman: 6'6", 260 Pounds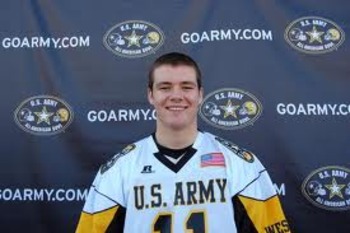 Tyler Johnstone will likely redshirt his first year at Oregon. He is currently 260 pounds, but the Ducks would like to see him closer to 290.
The Ducks run the fastest offense we've ever seen, and they are always rotating linemen in and out. So Johnstone should see plenty of action once he bulks up.
Johnstone was the 16th-ranked offensive tackle by Rivals.
Christian French, 4-Star Athlete: 6'6", 220 Pounds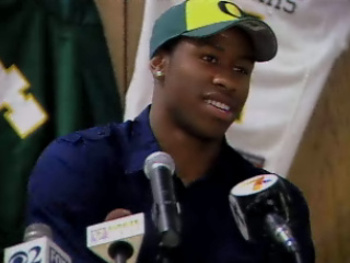 Christian French has the ability to play on either side of the ball.
Offensively, he would fill in nicely at the tight end spot, and he strikes much of a resemblance to former Ducks tight end Ed Dickson.
However, the Ducks are fairly deep at tight end, and need help on the defensive line. French will likely end up playing defensive end for the Ducks after he packs on some extra weight.
Ifo Ekpre-Olomu, 4-Star Cornerback: 5'10", 160 Pounds
Ekpre-Olomu won't get a ton of playing time on defense, because the Ducks secondary is very deep. But he should see some action in the return game.
He'll be learning from the nation's top DB and return man, Cliff Harris. Hopefully he can make similar contributions in the future.
Jared Ebert, 4-Star Defensive Tackle: 6'5", 285 Pounds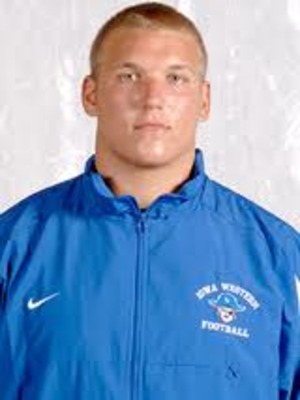 The Ducks desperately needed to get bigger on the defensive front, and they did. Jared Ebert comes in at 285 pounds and he should play right away. The Ducks had been pushed around by bigger lines in their past two BCS games.
Ebert should make it a little harder to push the Ducks around next year.
Devon Blackmon, 4-Star Wide Reciever: 6'0", 175 Pounds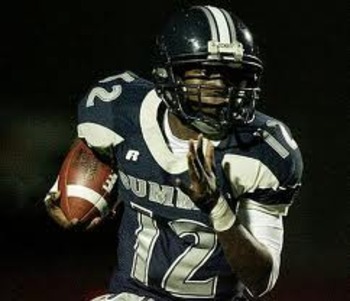 Blackmon will come in and play right away. He's the top receiving recruit who the Ducks picked up, and Oregon has a couple of holes to fill at the wide receiver spot.
The nation's No. 5 receiver picked the Ducks over the likes of USC and Alabama. He spent his high school days throwing the football rather than catching it, but with 4.4 40-yard dash speed, it won't take Blackmon long to make the adjustment.
Colt Lyerla, 5-Star Athlete: 6'5", 225 Pounds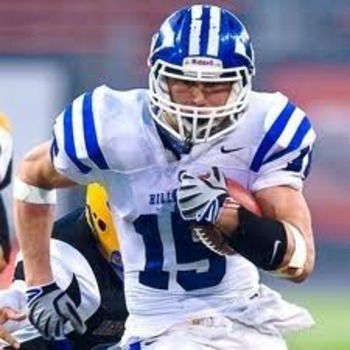 The athlete out of Hillsboro has 4.55 40-yard dash speed, and starred as a running back in high school.
Most experts have Lyerla playing linebacker, but no matter where he plays, he's going to dominate. Lyerla is so athletic that he could probably play safety or receiver, and he's so big that he could play defensive end, linebacker or tight end.
The nation's No. 2 athlete will likely end up at outside linebacker for the Ducks, and should be a force to reckon with over the next four or five years.
DeAnthony Thomas, 5-Star Athlete: 5'9", 160 Pounds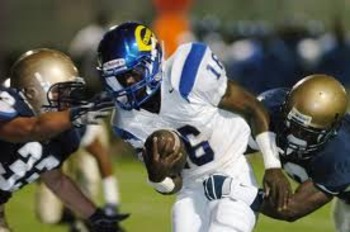 Rivals.com has Thomas listed as the No. 1 athlete in the nation, and is the No. 5 recruit overall. Many experts believe that Thomas will eventually end up playing defensive back.
Thomas was the most outstanding defensive player in the Army All-American Bowl; he had a game-high eight tackles and also picked off a pass in the high school showcase game.
With 4.4 40-yard dash speed, Black Mamba has the ability to play on either side of the ball. Thomas could make major contributions in special teams, playing the slot or coming out of the backfield. He's a threat to hit a home run every time he touches the ball.
Chip Kelly will find a spot (or six) for Thomas to play.
End Result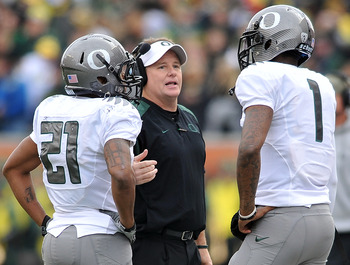 Steve Dykes/Getty Images
The Ducks picked up a lot of blue chip prospects on signing day, and they will be bringing in more talent than they ever had before.
The Ducks should continue to build on their recent success, and they will be title contenders for the foreseeable future.
Keep Reading

Oregon Ducks Football: Like this team?