USC Football: Looking Ahead To 2011 And What Lane Kiffin's Second Year Means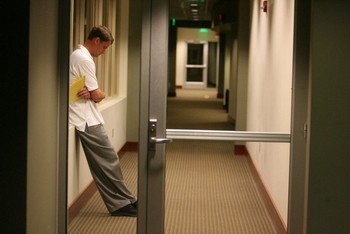 The Kiffin Concept
If we're truly going to be objective and honest, then we have to write off a head coach's first year like any tax deductible. Here are some recent names that come to mind:
Nick Saban, Les Miles, Pete Carroll, Urban Meyer, Jim Tressel, Gene Chizik, Bob Stoops and Mack Brown.
What they have in common is none of the nation's elite names in Division One Collegiate Football won the coveted National Championship in their first year.
Nor were all of their second years enough to bring home the Coach's Trophy. However, some were crowned champs, and their names are Jim Tressel, Gene Chizik, Bob Stoops and Urban Meyer.
For the rest, the third year was often the charm ala Pete Carroll, Les Miles and Nick Saban. This about covers the legacies of coaches in the 2000s, where winning and winning now was and still is the motto.
But more importantly than winning it all is the fact that each and every coach skyrocketed their second year, and they did so in considerable fashion.
Mathematically, all of the aforementioned coaches increased their winning percentage by an average of 40 percent. Mack Brown and Les Miles did not improve. Then again they did not need to. They started and stayed great. Les' 11 wins each of his first two years and Mack's nine, both invited to prominent New Year's Day bowls to boot, speak for themselves and leave marginal room for improvement.
In all, these lionized men in the realms of college football greatness brought their teams to national prominence almost immediately.
As for Kiffin, he is in a position where the gap from mediocrity to enormity is vast. At eight wins and a 62 percent winning rate in 2010, he is getting a D. For some universities, a D is accepted on the transcript.
Not for Heritage Hall and the University of Southern California. Nothing short of a Pac-12 championship and a top five finish will suffice. Lane is standing in the shadows of this millenium's giants of men. Will he be able to stand by their side?
Here are five reasons why he needs to.
The Need To Be Relevant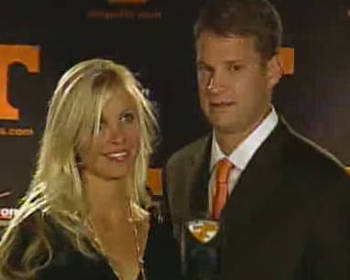 Tennessee Training Ground
What all the listed coaches in this article have in common is they were able to mirror the mantras of the culture, which are summarized in the phrase "Instant Gratification." Indeed, each coach not only instantly brought notoriety through victories, but they did so pretty much the instant they set foot on campus. These coaches, by their second seasons, established a trend of dominance.
Which brings Lane to 2011 and leading the Trojans--take two.
Perhaps if Lane were not at the University of Southern Cal, the second year would not matter as much. If he were at say, Fresno State, he could spend a few years there, increasing wins little by little. But he is not anywhere else. He is representing the cardinal and gold.
USC is THE school in the West. It's pretty much the SEC and as far west as Texas where the line is drawn. After that, SC is the flagship school. Oregon has not taken the mythical lore away from Hollywood, and I won't even use the tag "yet" following that statement. This is just true and Lane knows it.
The math intimates that, if Kiffin and Co. do not win the Pac-12 or, if bowl eligible, make a BCS bowl, which is feasible at either a one or two finish in their conference, then he is not on par to do what he was brought in to do. And, he is not on track to emulate his predecessors and colleagues. Thus, he becomes perilously close to already being a dinosaur. Extinct. Irrelevant.
The Case Of Being Potent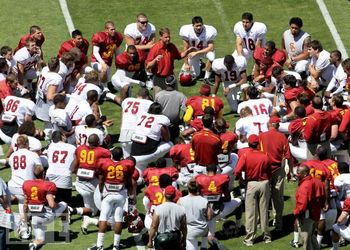 The Power Behind the Machine
The ultimate denominator: if Lane cannot accomplish at least 10 wins, ideally, 11, he risks being tagged with, "This guy just may not have it."
The argument for sympathizers is this is only his second year. Last time I checked, sentimental victories are not the name of the game. The numbers of the decade do not allow the USC coaching staff, as directed by Kiffin, any other options. It's not just moving up. It's moving way up.
By failing to get to 11 W's next year and finishing with no less than an 85 percent winning rate, he also flirts with the notion of lacking the skills to successfully guide this Trojan shuttle to a safe reentry into the atmosphere of dominance and power.
In other words, should Kiffin not get 11 in 2011, he would have to thus break a numerical trend to convince fans, future recruits and everyone invested in USC football that national championships are just around the bend in 2012 or 2013. That would be awfully difficult considering the last 10 coaches of the last 10 championships have set the statistical mode, as already delineated.
Case in point: Neuheisel at UCLA. Enough said.
What It Means to Be Dominant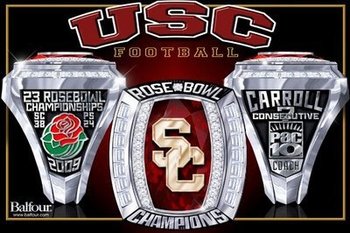 The Shape of Supremacy
I touched on the fact that the great coaches of this past decade not only started reeling off wins by their second years, but I also briefly mentioned that they became college football forces.
Sure, Alabama has a history of dominating. But Nick Saban brought that back. And the Tide are still rolling along and do not seem to be going anywhere, with a top five recruiting class to make me evermore confident of that statement.
I could go on about Florida, Texas, etc. One could say, "How do you explain 2010 in Austin and Gainesville." Simple: This is not any of those coach's second year as head coach. Or third. It's down the line, when they are allotted a "bad" season. However, like all other coaches in their conference, I have to ask--just because Alabama had less than 10 wins and Texas and Florida had sub par seasons, are you willing to overlook these powerhouses week after week this fall? Exactly. And neither is the BCS.
Thus, before Kiffin is given a reprieve from his winning ways, he first has to set a trend and restore USC to the times when--aww, yawn--the Trojans winning the conference was a perfunctory practice. That's right. Pac-12 championships and Rose Bowls must, once again, become the default customs in L.A.
Under Carroll, let's face it, the Rose Bowl was almost considered a consolation prize, unless it was the BCS title game being played there and they were in it. To the media, Pistol Pete noted how special the Rose Bowl was year after year. But just search the quotes. Many players tired of the "same old festivities" that led up to the game.
Top fives. Rose Bowl defaults. National Championship contentions annually. Period.
Heck, He Deserve to Be Hell-Bent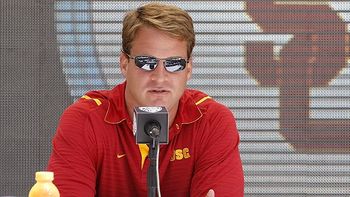 Kiffin the Terminator
Lane has gotten a bad rap, especially from those in the East. It's obvious why anyone in and from Tennessee despises him, but even that hatred is jilted.
The man did everything he could in the year he was there. He recruited heavily and successfully. He did his best to win and showed no signs of attempting to underachieve. As for his quick departure, he just left for a better opportunity. Period. Let the Vol family wallow in their disdain.
Regarding his media miscues, he has admitted that many were intentional. They were tactical maneuvers to somehow disparage his own reputation to bring attention to Tennessee, because, as he thought, any attention was better than the little it was receiving. True or not, he has proven that he can mind his P's and Q's. Thus far at SC, he has been well-behaved.
Even though he shrugs his shoulder at it all, I say he has the right to take the CFA by storm and silence his prosecutors, especially those cheaters in Indianapolis.
Those sanctions he inherited are corrupt and mired in personal hatred toward the crown jewel program in the West, against which clearly the NCAA and East share a slanted bias. It would be great to see this guy, who has rolled up sleeves to keep USC's allure throbbing with brilliance still, overcome those pesky, unwarranted consequences.
For another thing, the man is unproven. His best days are still ahead. He's a young, ambitious guy who has achieved a lot of success positionally and professionally in terms of obtaining high ranking offices. On the other hand, when it comes to the gridiron, he is still rubbing his hands over the campfire, trying to get warmed up in the cold nights of the competitive wilderness of head coaching at the nation's elite programs.
With all that in mind, I say Kiffin should be on a personal mission to win, win and win some more with a sense of vindication.
Why?
If he falls into the pattern of the best of coaches of the 21st century, he would actually be accomplishing more in less time with less head coaching experience than they have. That would make him the greater.
Maybe his critics would like him none-the-more, but they would be coerced into tipping their hat to the man, at the very least.
USC Could Be in Danger Of Becoming Insignificant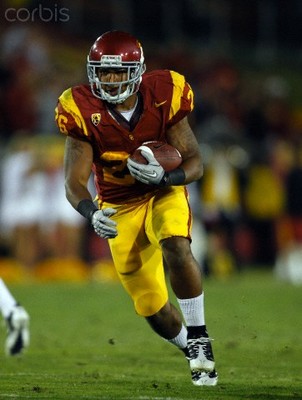 Running Ahead Toward the Future
Finally, Kiffin's need to win is bigger than Lane. It's about USC.
Recently, Coach Kiffin admitted that his recruiting prowess this off season was due to the university still having all the tradition and mystique and accolades behind it. These things, no doubt pointed out by great recruiting gurus Orgeron, Barry, Kiffin, etc. to all the kids coming in, were easy sells.
A streak of losing seasons and suddenly, in the eyes of the elite high school athletes who are top 100 recruits and who are usually responsible for a university's success, USC is a hollow shell to them.
Furthermore, let's forget about the potential future recruits who bring home wins. Let's look beyond that. Let's transcend that geographically.
USC, if incapable of winning and winning often starting in the fall of 2011, may have a difficult time taking back its top dog status from up and coming Oregon or Stanford. Southern California may no longer be the ultimate destination west of Austin. We saw hints of that this past season.
Before Pete Carroll came, the cardinal and gold fell relatively silent on the football landscape. They were on a clear down-cycle. Then Petee came and realized the hard work in off-season recruiting is what pays off. No one was skeptical because schools like Oregon and Boise were not what they were the past two seasons. They were still incubating. Winning was not commonplace for them. So, Carroll was not necessarily competing with anyone but the reflection of USC Past.
But things have changed. Others are rising. USC falling next year means USC cannot just come and claim their crown with a bounce-back year. It will take multiple years in a row to make that happen.
The first domino to fall in 2011 must be tipped in game 1 against Minnesota.
USC cannot afford a downtrend. This past 8-5 year is the only gimme that Lane is allowed. All the greats of this millennium were permitted one. Statistically speaking, that check is already cashed and spent.
On the heels of a great incoming class for 2011, a solid one from 2010, and the athletes to get it done, Lane has no excuse now. There are no longer not enough players on scholarship. Competitive practices can return, where tackling is the norm.
The proof is in the pudding now.
An Important Gaze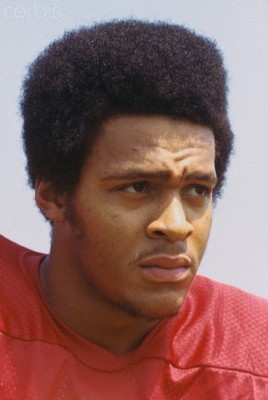 Contemplation
How pivotal do you think this upcoming season is for USC football, both for Kiffin and the university?
Keep Reading

USC Football: Like this team?