National Signing Day 2011: Looking at Conference USA's Top Signees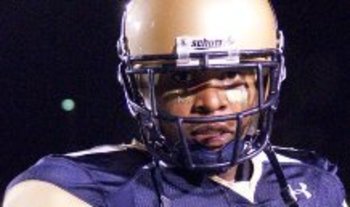 Scout.com
Although overshadowed by the BCS powers of the world, the 12 teams in Conference USA put together some nice classes on Wednesday afternoon. From Central Florida having a top 50 recruiting class in the country to the bottom half of the league, most of the teams in C-USA brought home at least one premier talent to be excited about going forward.
Here, we take a look at the top 10 recruits of 2011 for the conference.
Memphis Defensive Tackle: Terry Redden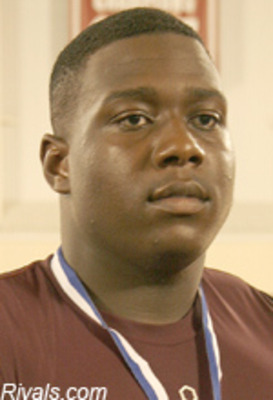 One of the biggest commits of Memphis' 2011 class came from the city of Memphis itself. Local product Terry Redden committed to the Tigers on the 16th of January over offers from Clemson, Kansas, Ole Miss, and Mississippi State.
At 6'1" and 280 pounds coming straight out of high school, Redden has the ability to be a real force in Conference USA for years to come. Look for him to make a big impact up front as he adds on more muscle throughout his time in college.
Redden is rated as the No. 38 defensive tackle in the country and the No. 5 prospect in the state of Tennessee according to Rivals.
Houston Quarterback: Bram Kohlhausen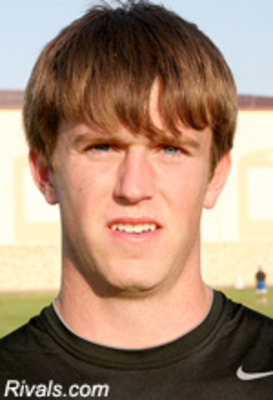 An early commit from March of 2010, Kohlhausen has the chance to be the next in a long list of great quarterbacks at Houston. Though not blessed with a ton of offers due to the early commitment to the Cougars, Kohlhausen has the perfect set of tools to thrive in Houston's pass-happy system.
At 6'1" and 200 pounds, the hometown product is a traditional pocket passer who can really sling it. He might not be the fastest guy in the world, but he is mobile enough to avoid pressure to be able to roll outside of the pocket and make a strong, accurate throw.
With the return of star quarterback Case Keenum next season, Kohlhausen will almost definitely redshirt in his first year on campus, but expect to hear from him a lot before his time is up.
SMU Offensive Guard: Dontae Levingston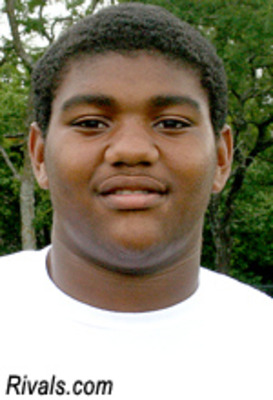 One of four big-time offensive line signees for the Mustangs, Levingston is probably the most impressive all the way around. At 6'5" and 280 pounds, he could play any position on the offensive line depending on how his body fills out going forward. For now, though, he is projected as a guard.
Despite offers from BCS schools like Arizona, Florida, Oregon and Washington, the California product decided to go to SMU due to the family atmosphere he encountered on his visit to Dallas in late October.
With an experienced line coming back, plus the fact that offensive line is considered one of the hardest positions to learn for a player coming straight from high school, look for Levingston to redshirt his initial year on campus.
Marshall Linebacker: Armonze Daniel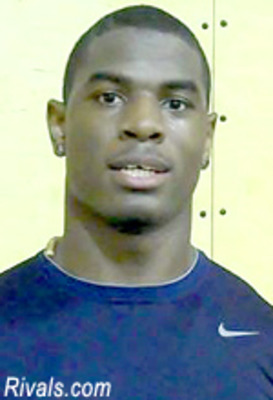 Marshall head coach Doc Holliday made it his priority to bring in a great recruiting class for 2011, and he did just that. Linebacker Armonze Daniel out of Avon, Indiana is arguably the jewel of the class. This 6'4", 225-pounder has the ability to turn into a dominant defensive player at the next level with his combination of size and speed.
Daniel was rated as high as a 4-star by ESPN, and was a high 3-star according to Rivals and Scout. The stud linebacker had seven other offers in total, with five of those being from BCS schools.
He certainly has the talent to play right away as a true freshman, but it will depend on the depth in front of him in Huntington as to whether he gets the chance to or not.
Central Florida Safety: Jeremy Davis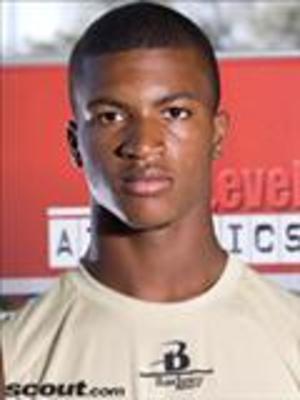 As one of the many great defensive recruits who signed a national letter of intent to play at UCF, Jeremy Davis is headed to Orlando after spending his post-graduate year in New Berlin, New York at Milford Academy.
After signing with Miami (FL) in 2010, Davis failed to make it to school there and was forced to go to prep school for a year. Now, he gets to go back to his home state to play Division I football.
As long as he gets his act together, this 6'0", 190-pound defensive back should be a force to be reckoned with through his college career with the Knights.
SMU Defensive End/Linebacker: Davon Moreland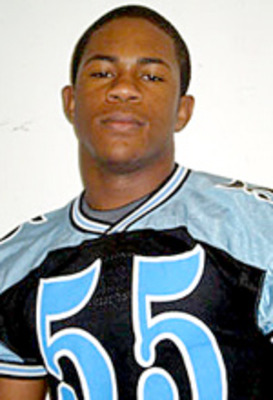 Rivals.com
This 6'3", 225-pounder chose the Mustangs pretty early in the recruiting process and stuck with them all the way through. Rated as a 4-star recruit by both Rivals and Scout, Moreland held offers from schools such as Arizona, Arizona State, Texas A&M, UCLA and USC among others. The Los Angeles product chose SMU over all of his choices however, as he was extremely impressed by the recruiting tactics of famed head coach June Jones.
He has the skill set to play either the defensive end position, or outside linebacker at the next level. Look for him to play the blitzing linebacker spot in SMU's 3-4 alignment though, as he is a perfect fit for the outside-backer that coach Jones' scheme needs.
Marshall Offensive Tackle: Jamar Lewter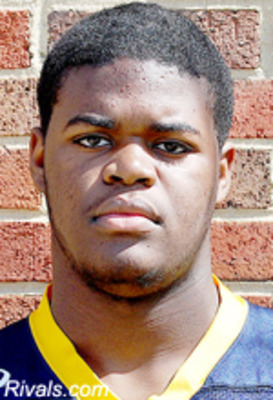 A one-time verbal commitment to the University of North Carolina, Lewter backed off and verballed with Marshall in early December. Despite receiving major interest from BCS schools such as Auburn, Clemson, Miami (FL), Pittsburgh, UCLA and USC down the stretch, the big man held firm on his commitment to the Thundering Herd and signed on the dotted line on February the 2.
Lewter has the type of size that makes scouts drool. At 6'8", 280 pounds, the Washington, D.C. product can become a monster at offensive tackle down the line. Don't be surprised if he sees some time early in his career if he can get the footwork down at the FBS level.
Central Florida Defensive End: Toby Jackson
After committing to the Georgia Bulldogs straight out of high school, Jackson had to go the JUCO route before being able to participate at the FBS level. Now that he has his mess together, Jackson is back trying to complete his goal; this time, in Orlando.
At 6'5", 265 pounds, Jackson comes in with great size that should allow him to participate right away on one of the top defenses in the nation. This 4-star recruit has been enrolled since early December, as he tries to get his grades in line by the start of football season.
With offers from schools like Alabama, Georgia, North Carolina and Tennessee, Jackson has the talent to really do some damage for UCF.
East Carolina Running Back: Chevelle Buie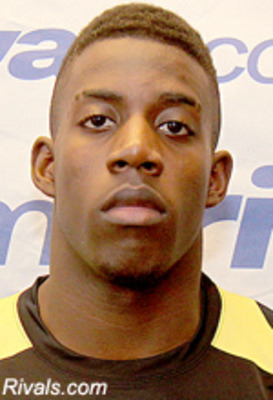 After committing to Rutgers earlier in the recruiting process, Buie chose to back out and mull his options over before making another decision. After some schools backed off due to a few off-field problems and his lack of size, Buie finally narrowed down his top two choices to East Carolina and Marshall.
After taking visits to both schools in January, Buie announced on signing day that he was going to head to Greenville, North Carolina for the next phase of his life.
Listed at 5'9" and 170 pounds, Buie definitely needs to add some weight before becoming an every-down back at the next level, but there is no doubting the kid's athletic ability. The four-star recruit and No. 7 all-purpose back in the nation according to Rivals has the rare type of speed that can change the outcome of a game in the blink of an eye.
Central Florida Linebacker: Leilon Willingham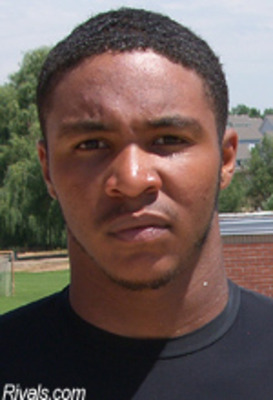 The Knights got themselves a pleasant surprise the day after National Signing Day when Denver, Colorado star Leilon Willingham faxed in a Letter of Intent to attend its university. With 4.6 speed at 6'2" and 240 pounds, Willingham is the second of two 4-star defensive players for the Knights' 2011 recruiting class.
The stud linebacker had offers from virtually everyone around the West Coast, so why did he go all the way to UCF to play? He and his teammate, 3-star wideout Rayshon Williams, decided to go there as a pair. The two took an official visit to Orlando in late January and fell in love with the campus.
Willingham is the No. 13 outside linebacker in the country and No. 2 prospect in Colorado according to Rivals.
Keep Reading