National Signing Day 2011: Who's Coming To Play for the Virginia Tech Hokies?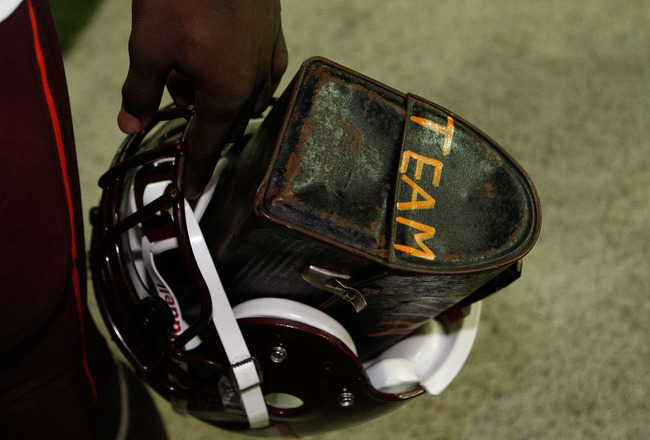 Mike Zarrilli/Getty Images
National Signing Day has turned into college football's version of the NFL Draft. The biggest draw is arguably the unpredictability of the entire process. Many players jump ship at the last second and entire recruiting classes can hinge on their decisions.
Virginia Tech is never rated as one of the top classes in the nation, but they dominate (or used to anyway) the state of Virginia in recruiting. This year the coaching staff has branched out of the commonwealth a little more than usual.
Here's a look at the players who have committed to Virginia Tech for the 2011 football season and beyond. Be sure to check back as the day goes on as more recruits sign the dotted line.
Ryan Malleck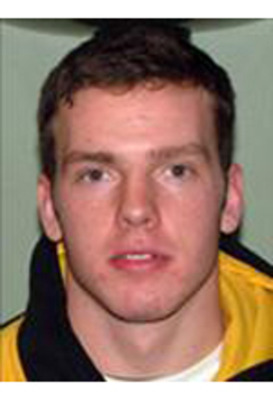 Malleck is a 6'5" 240 pound tight end commit out of Point Pleasant, New Jersey. Rivals has Malleck listed as a 3-star recruit, and ESPN.com lists Malleck as the 40th best tight end in the country.
He's a big, athletic player who played on both offense and defense in high school. Bryan Stinespring is responsible for bringing Malleck to Blacksburg.
Michael Cole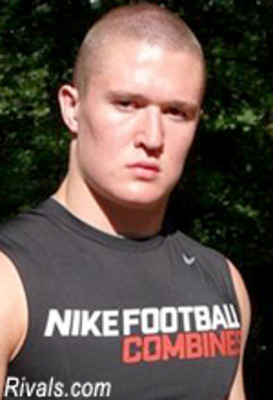 Cole is a local defensive back prospect who played at Cave Spring High School in Roanoke, VA. He committed in August and has good speed with a 40 time of 4.49, according to Rivals. Cole is also pretty intelligent, sporting a 4.0 GPA. He has a 38-inch vertical and Bryan Stinespring recruited him.
Christian Reeves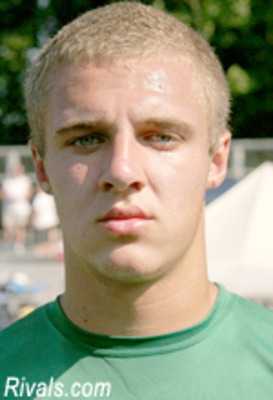 Reeves is a tight end prospect from McDonough, GA, and is listed as a 3-star recruit by both Scout.com and Rivals. He stands 6'3" and has weighed in between 194 to 214 pounds. Rivals has Reeves listed as the fastest tight end prospect in the nation, and will probably serve as a hybrid type player on the Hokies offense in a year or two.
Jake Goins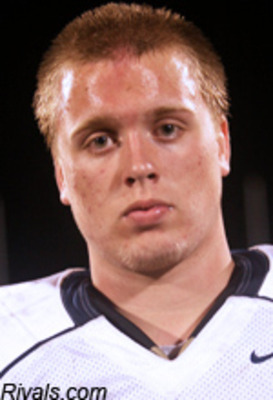 Goins is a 3-star recruit by Scout.com and Rivals and is listed as 6'3", weighing anywhere between 270 to 288 pounds. He played at Manchester High School in Chesterfield, VA and is rated as the 68th best OT in the nation. Expect him to redshirt and contribute a couple of years down the line.
Dewayne Alford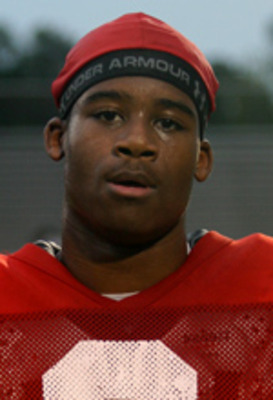 A 6'3", 220 pound defensive end prospect from Suffolk, VA. He's listed as a 3-star recruit by Scout.com and Rivals, and he committed back in June. Rivals has him as the 30th best defensive end from the state of Virginia.
James Farrow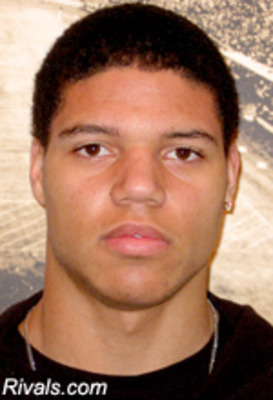 Farrow verbally committed in August and he's a 3-star rated prospect by Scout.com and a 3-star rated athlete by Rivals. Farrow stands 6'0" and weighs 178 pounds. He has a 40 time of 4.43 seconds and he's from Minnetonka, MN, so cold weather should be no problem come November. There are a number of DBs in this class, so look for the Hokies to utilize or transfer Farrow to another position, maybe receiver.
Ronny Vandyke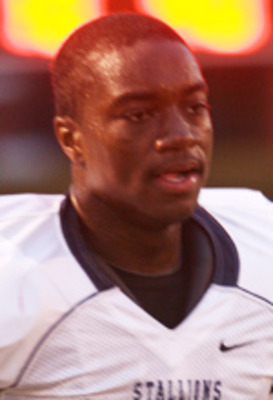 A 4-star safety prospect who Bud Foster is responsible for bringing to town. Vandyke stands 6'3" and weighs 190 pounds. He played at South County Secondary School in Lorton, VA. He adds more depth to a stout defensive recruiting class for the Hokies.
Kysheon Jarrett
A 6'1", 182 pound defensive back from East Stroudsburg, PA, Jarrett committed in December. Scout.com and Rivals list Jarrett as a 4-star recruit and both like his athleticism and his ability to cover as a corner. He could be the next great Hokie corner.
Kris Harley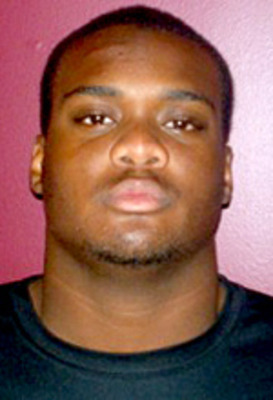 This defensive tackle prospect from Indianapolis, IN committed to the Hokies last April. He stands 6'2" and weighs 265 pounds. He's the 16th rated DT prospect, according to Scout.com and the 20th best, according to Rivals. Both Scout.com and Rivals have Harley as a 4-star recruit.
Corey Marshall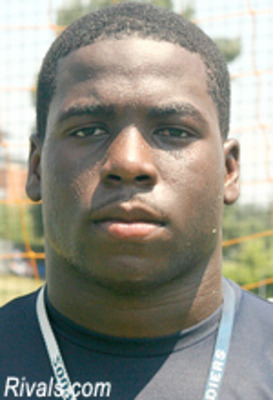 Marshall is a defensive tackle/defensive end from Dinwidde, VA who committed back in June. He stands 6'1" and weighs 250 pounds, and Scout.com has his 40 speed clocked at 4.9 seconds. He's a 4-star prospect by both Scout.com and Rivals. Scout.com has him as the 14th best defensive end in the nation, compared to Rivals, who has him as the 22nd best defensive tackle.
Adeboye Aromire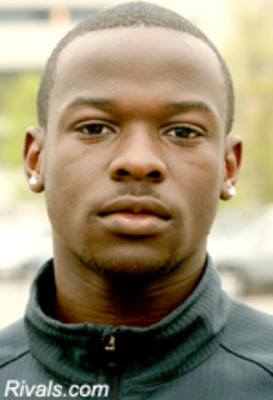 Adeboye Aromire is another player who will be in Blacksburg for the spring semester and spring practice. He's also one of the Hokies' top recruits.
Aromire is 6'0" and weighs 192 pounds. He's the 32nd-ranked defensive back in the nation and the third best player out of Washington, D.C.
Aromire is a guy who could come in and play right away, but his biggest problem will be the position he plays. The Hokies are loaded with young guys at defensive back and there's a good chance he will redshirt this season.
However, if he impresses the coaching staff like David Wilson did, he'll give them a reason to put him on the field.
He does have one thing going for him though: Kyle Fuller played as a true freshman this past season, and Jayron Hosley also played as a true freshman two years ago. Both of those players, especially Hosley, have been a big part of the Virginia Tech football team, not just the defense.
Look for Aromire to get on the field in 2011.
Michael Holmes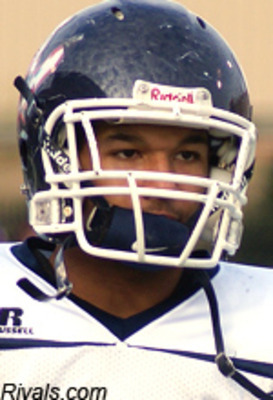 Michael Holmes is a running back out of Harrisonburg who committed to Virginia Tech. He also had offers from UVA and James Madison.
Holmes is 6'0" tall and weighs 200 pounds. He also has a 40 time of 4.47 seconds, according to Rivals. It's unlikely he will contribute to the Hokies offense this season, but is definitely a viable option down the line.
Chris Hall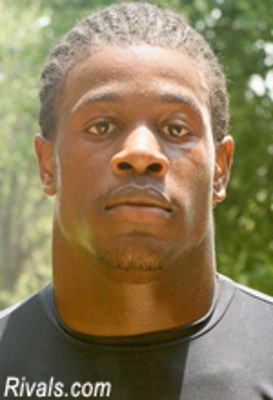 Chris Hall is listed as an athlete out of Dinwidde who has committed to Virginia Tech. The Hokies have a number of places they could use him. They could chose to develop him at quarterback, or they could move him to tight end or defense.
Hall is 6'4" and weighs 231 pounds. He also received scholarship offers from Virginia and Marshall.
Kevin Asante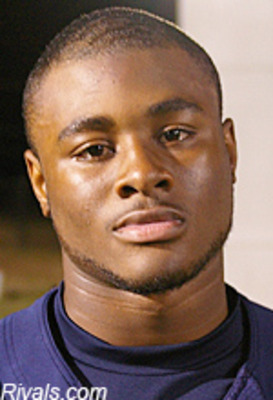 He's a 6'0'', 175 pound receiver who's listed as a 2-star recruit by Rivals. He committed to the Hokies on November 19th.
He played at Mallard Creek High School and is from Charlotte, NC.
Darius Redman
A 6'4", 241 pound tight end prospect from Washington, D.C, Redman is listed as a 2-star recruit by Rivals and will likely contribute to the Hokies in a couple of seasons.
He's big, but he needs to improve his strength and speed.
Matt Roth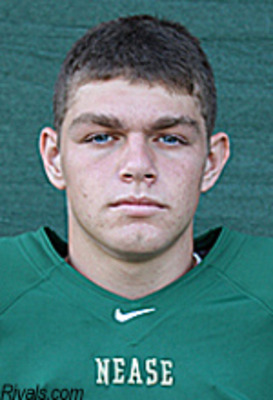 Roth is a 3-star recruit from Ponte Vedra, Florida. He's the 14th-rated weak side defensive end prospect in the country, and will add depth to an already stout defensive front for the Hokies. Roth will likely redshirt in 2011, but look for him to be a big contributor as his career wares on.
Wedley Estime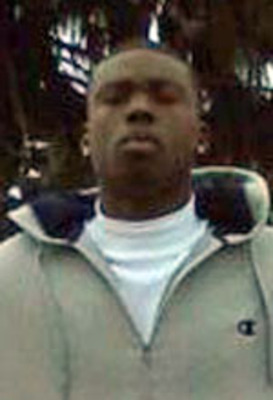 Estime is a 6'4", 215 pound weak side defensive end prospect out of Delray Beach, Florida. He's a very raw prospect, having played only one year of high school football.
Estime played basketball in high school and should bring some athleticism to the team. He runs a 4.6 40 yard dash time and has a vertical of 39 inches.
Demitri Knowles
Knowles is listed as a 3-star athlete by Rivals who will likely play at wide receiver for the Hokies. He played at Liberty Christian Academy and is from Lynchburg, VA.
Robert Lockhart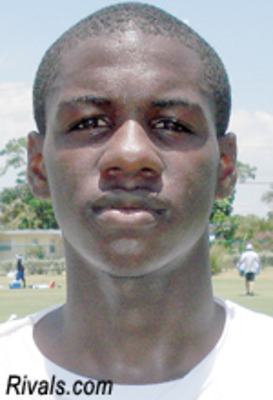 Lockhart is a 6'1", 180 pound wide receiver commit from Boca Raton, Florida. Rivals rates him as a 3-star prospect. He also played defense in high school and was a star basketball player as well.
Luther Maddy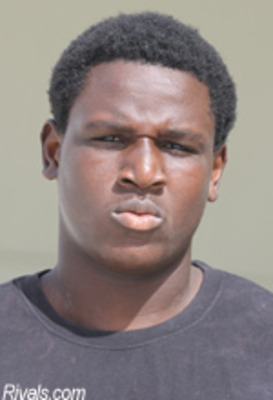 Maddy is a 6'1", 280 pound defensive tackle commit from Delray Beach, Florida. He had 78 tackles and 13 sacks in his senior season, and will likely contribute to the Hokies in a couple of years.
Keep Reading

Virginia Tech Football: Like this team?