Alabama Football Recruiting: What A Great Class Means To Nick Saban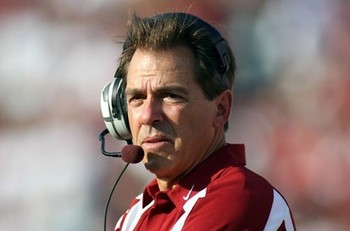 The Alabama Crimson Tide already have signed 10 players, three of which reside in the ESPN Top 150 for recruits. Of those 10, safeties Ha'Sean Clinton-Dix and Trey DePriest figure to have an immediate impact.
They also are being considered by top-recruit Jadeveon Clowney and, possibly the top offensive player in the class, running back Isaiah Crowell.
The Tide also have strong verbal commitments from six other players ranked in the ESPN Top 150, including the highly-touted wide receiver Bradley Sylve from Louisiana
Alabama has been the biggest force in the SEC, and arguably all of college football, over the last several years. Since 2008 they have won 34 games, including an SEC Championship and a BCS National Championship in 2009.
The biggest reason for this is obvious to any Alabama football fan: Since Nick Saban decided to leave the Dolphins for Alabama he has brought the Tide back to college football dominance.
In order to keep that up Nick Saban will have to build on some strong recruiting classes that are already in house.
Here are six reasons why a solid recruiting class can help the Alabama Crimson Tide continue to roll in 2011.
6. A Re-Energized Offense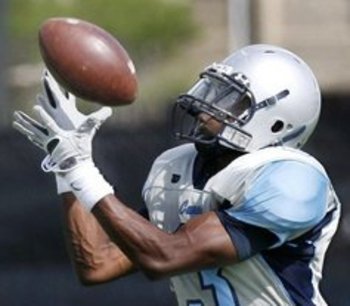 With the loss of Heisman Trophy winner Mark Ingram, as well as key BCS National Championship pieces in quarterback Greg McElroy and wide receiver Julio Jones, Alabama's offense is expect to take a step back in 2011.
With new pieces at key positions it is almost impossible not to expect some growing pains.
However, Nick Saban has brought in some players that could really bring a much needed spark to the Alabama offense.
Three wide receivers with verbal commitments rank in the ESPN Top 150 and all are top 25 for their position. This group that pairs the No. 5 wide receiver Brandon Sylve with other top recruits Marvin Shinn and Danny Woodson Jr.
Another weapon in the passing attack will be the athletic tight end Malcolm Faciane who is ranked No. 4 in the country at his position.
Saban also has signed three-star quarterback Phillip Ely who will have time to grow and learn for several seasons before having a chance to take over the job in Alabama.
5. A Bolstered Defensive Line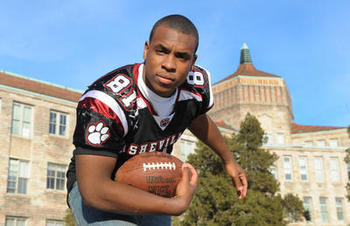 The notion that most football games are won and lost in the trenches is certainly something coach Nick Saban believes.
This recruiting class he has spent considerable amount of time making sure his defensive line will be able to get after the quarterback.
Alabama already has signed the No. 8 defensive end in Jeoffrey Pagan out of North Carolina. LaMichael Fanning and D.J. Pettway are two more top 20 five defensive end recruits that could bolster the Tide's pass rush.
Perhaps the biggest committment to date for the Tide is the verbal commitment from the No. 22 overall recruit Xzavier Dickson. Dickson is the fourth-best defensive end in the country and a 4-star recruit.
If Saban is able to pull in the No. 1 player in the country in Jadeveon Clowney, he could blossom into the next defensive star in Alabama.
4. Return Of The Defense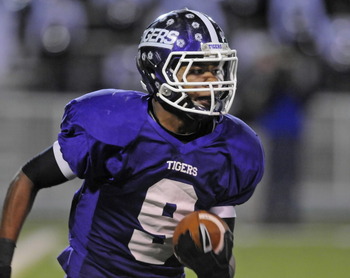 Alabama's BCS National Championship team featured a Heisman Trophy winner and a quarterback who had not lost since before his high school days.
But let's face it, the real strength of that team, and any Nick Saban-led team, is the ability to play defense.
With the signings of the No. 2 safety Ha'Sean Clinton-Dix, and the No. 2 linebacker Trey DePriest, the Crimson Tide will look to get back to their defensive roots.
On top of those two major signings, several other top defensive recruits will also call Alabama home for the next four years.
Outside linebacker Vinnie Sunseri and the No. 10 cornerback of the class Christion Jones will also bring a much needed boost on the defensive side of the ball.
3. Help Win Back The South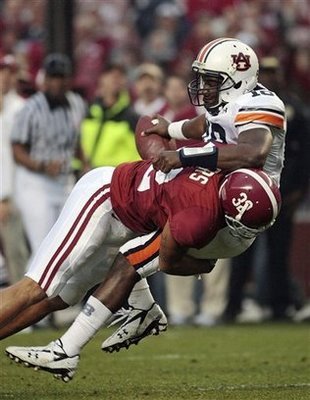 There are no rivalries in college football that quite compare to the intensity between SEC squads. If Alabama wants to stay ahead in these rivalries they will have to improve ahead of their southern counterparts.
Other schools in the SEC are getting more competitive and bringing in better and better recruits.
Also, while Urban Meyer has left Florida, which will likely be a blow to the Gators, Les Miles has chosen to stay at LSU.
That coupled with the fact that Gene Chizik and company are fresh off a BCS National Championship means that recruiting in the SEC will be as difficult as ever.
The Alabama versus Auburn rivalry is one of the fiercest around, and if Nick Saban wants to continue to stand a fighting chance against the Tigers, he will need to sign some impact recruits to play at Bryant-Denny Stadium on Saturdays.
2. Help Reinforce SEC Dominance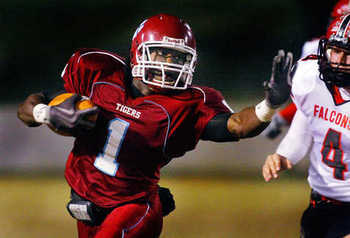 Every year the SEC is getting even bigger, stronger, faster, and ,most importantly, better.
The Auburn Tigers are fresh of a national championship that will almost certainly help solidify a solid recruiting class.
As of now they already have signed five players inside the ESPN Top 150.
However, LSU has signed two Top 150 players in hopes of building off another successful season by Les Miles and company.
Meanwhile, Tennessee has brought in four Top 150 recruits in an effort to get back to their winning ways after the departure of Lane Kiffin.
On top of all that the Florida Gators are looking to return to glory and are bringing in five Top 150 recruits.
The point is that the SEC is getting better. Alabama has been to two SEC Championship games since Saban came to town in 2007.
If the Crimson Tide want to continue to be a dominant force in the SEC they will depend on another strong recruiting class in 2011.
1. Help Remain a National Championship Contender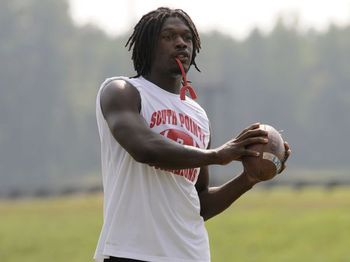 Let's face it: For any Alabama football fan, last season was considered a failure.
Coming off a BCS National Championship and not losing any enormous pieces to the puzzle, the Tide should have once again been at the top of the heap.
However, after a three-loss season and a victory over Michigan State in the Capital One Bowl, Nick Saban hopes to get back into the discussion as a national championship contender.
Obviously this will be difficult considering the major losses the team is going to suffer on both sides of the ball. But if anyone can get them back to glory it is mastermind Nick Saban.
Alabama will need to shore up some big-name signings, but with a strong class it is very much possible. Obviously, convincing Jadeveon CIowney would be a big step for Saban and company.
However, if that does not happen, there is still reason for optimism with the other players Alabama is targeting. In particular, convincing No. 1 running back Isaiah Crowell or top offensive tackle Cyrus Kouandjio to be part of the Crimson Tide tradition would be a major help.
Saban is the best man in the business for building a national championship team. However, no man can do it without the right pieces, which is why this recruiting class means so much to the Alabama Crimson Tide.
Keep Reading

Alabama Crimson Tide Football: Like this team?