The BCS National Champions: The Latest Are JUCO Juiced, Who's Next?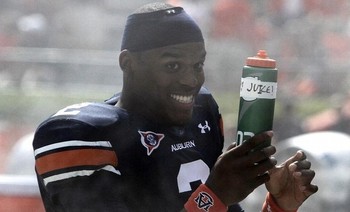 Cam Juice
Apparently, Alabama and Auburn have discovered Colonel Sanders' secret formula.
Terrance Cody and Nick Fairley's respective schools are thrilled and no, it's not about the world famous crispy chicken of KFC, sorry big fellas, it's about winning national championships.
What have the last two national champions discovered?
The new phenomenon of JUCO recruiting that is sweeping the college football landscape.
In the past, we've seen great JUCO transfers like Aaron Rodgers, Chad Ochocinco and Deuce Lutui. But never before have we seen JUCO transfers make as much impact on the national championship race as they have over the past few years.
Ever heard of that one guy, uh, Cam Newton?
Which JUCO transfers could impact the national championship picture next season?
We look into the crystal ball for an answer...(no pun intended folks).
QB Zach Mettenberger: LSU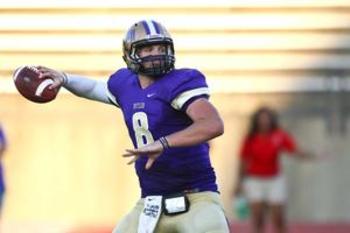 Zach Mettenberger is the top rated JUCO Quarterback.
Though he doesn't have the same running ability as Cam Newton, his story is eerily similar to the latest national championship QB. After being kicked off of Georgia's football team, Mettenberger enrolled at Butler County C.C. and tore it up this season, leading his team to the JUCO national championship game.
He has recently signed with LSU and enrolled early. The JUCO transfer will compete for the starting job with returning senior QBs Jarrett Lee and Jordan Jefferson, who combined for just six passing touchdowns last season.
LSU will be loaded next season with at least 16 starters returning. The only thing that has kept them from the national championship game over the past few years is poor play from the quarterback position. If he wins the job, look for him to make a huge impact and a run at the national championship.
DT Jesse Williams: Alabama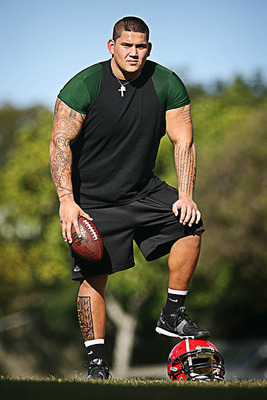 Alabama commit Jesse Williams is widely considered the top JUCO prospect in the country.
The Australian native could make SEC backfields his own "Outback" next season, as he will try and fill the role that Alabama great Terrence Cody played on the 2009 National Championship team.
Alabama's real strength on defense is its linebackers. A possible core that should include returning starters Donte' Hightower, Coutney Upshaw and Nico Johnson could be dominant.
If Jesse Williams can come in and make an impact along the defensive line, Alabama and its strong defense will be set for a national championship run in 2011.
DE Cornelius Carradine: Florida State
Cornelius Carradine is the top JUCO defensive end. Carradine led the National Junior College Athletic Association with 16 sacks last season.
Florida State led the NCAA in sacks last season. With returning starter Brandon Jenkins and the addition of Carradine, Florida State's pass rush is primed to lead the nation in sacks once again.
The man some refer to as "Tank" could rack up several sacks during his first season with the Seminoles in their Zone-Blitz scheme. FSU will look to roll to a national championship in 2011 with the impact of "Tank" and the rest of their dominant defensive line.
WR Rahsaan Vaughn: Oregon
Rahsaan Vaughn is the top JUCO wide reciever.
Vaughn, a player with loads of potential, gives the Ducks a much need physical presence at WR with a 6'2", 190 pound frame. Along with his good size, he has quick feet and runs a 4.4 second forty yard dash.
The Ducks struggled in the red zone in the national championship game against Auburn because they were not physical enough to get into the end zone. Vaughn's presence in the Oregon offense could provide that needed size in the red zone next year and could be the player Oregon needs to get back and win it next year.
Other Impact JUCO Players For 2011
DT Sheldon Richardson, Missouri
T Jacob Fahrenkrug, Florida State
DB Daimion Stafford, Nebraska
DE Quinton Dial, Alabama
DT Jared Ebert, Oregon
Keep Reading

Alabama Crimson Tide Football: Like this team?