Ohio State: Will Terrelle Pryor, Others Renege on Promise and Go Pro?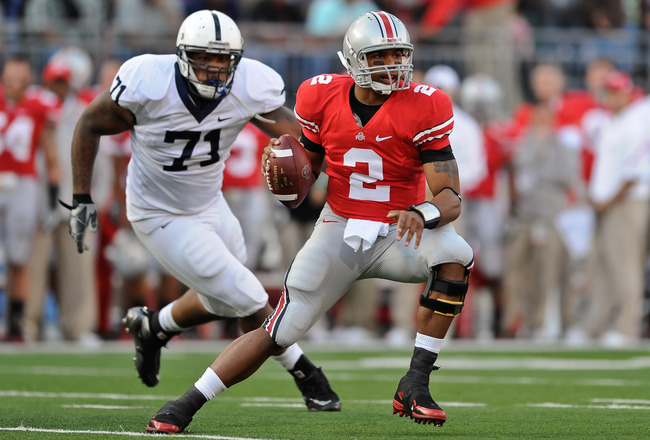 Jamie Sabau/Getty Images
Ohio State will carry some controversy into tonight's Sugar Bowl matchup with Arkansas.
Quarterback Terrelle Pryor and four other Ohio State players will be suspended for the first five games of the 2011 season after violating NCAA rules for receiving benefits from items sold. The benefits valued between $1,000 to $2,500. The players must repay the money as part of their reinstatement.
The NCAA stated that the players were eligible for tonight's game because they didn't get "adequate rules education" when the violations happened in 2009.
There has been debate about whether or not the players should be suspended for tonight's game. Now questions exist about whether Pryor will change his mind and decide to turn pro. Pryor had said before that he planned to return for his senior season, and another player named, wide receiver DeVier Posey, said he plans to be back.
Will they stay, or will they go? Let's examine it. Here are five reasons they'll bolt for the NFL, and five reasons why they'll return:
Reason No. 5 They Won't: The Simple Life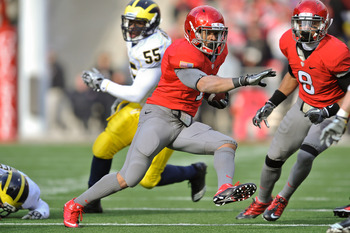 Jamie Sabau/Getty Images
If you're one of these players, the choice is simple: Stay in college, and you're still the Man. You'll have all the tutors you need, coaches and administrators will tell you what to do and when, and fans will love you. Head to the pros, and you'll be a no-name rookie paying your dues, and buying veterans dinner and donuts.
Reason No. 5 They're Gone: It's a Money Grab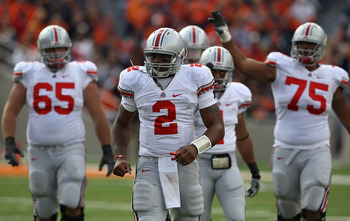 Jonathan Daniel/Getty Images
Go back to what caused these problems in the first place. The players were trying to make money. So what better way to make money than go after that NFL contract?
Here's a quick recap of what was sold: Offensive lineman Mike Adams sold his 2008 Big Ten championship ring; running back Dan Herron sold his jersey, pants and shoes; Posey sold his 2008 Big Ten championship ring and Pryor sold his ring, as well as a 2009 Fiesta Bowl sportsmanship award and his 2008 Gold Pants. Defensive end Solomon Thomas also sold his 2008 Big Ten championship ring, and Gold Pants.
Reason No. 4 They Won't: Some Extra Help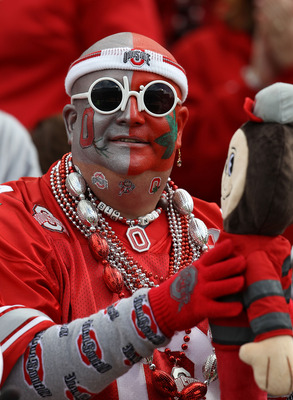 Jonathan Daniel/Getty Images
Maybe the players will pay the money back. Or maybe they get word there were anonymous gifts left in the football offices in their names. Before you sit there and say it's absurd, think for a second. If you don't think boosters, or donors with deep pockets don't try and take care of student-athletes at other programs around the country, you're kidding yourself.
Reason No. 4 They're Gone: Poor Advice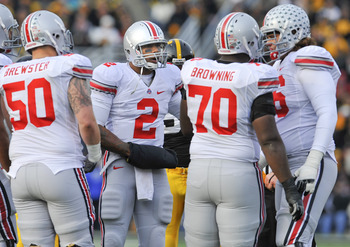 David Purdy/Getty Images
It happens all the time in college athletics, as athletes have "friends," family, former coaches, fans and wannabe experts tell them they're good enough to play at the next level. The reality is that many times these players are lucky to get drafted, and if they do land anywhere they often don't pan out.
Reason No. 3 They Won't: Another Shot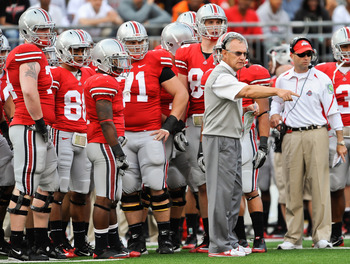 Jamie Sabau/Getty Images
Ohio State is among those elite college football programs that competes annually for the national championship. Like other top programs, they may lose some players, but there will be other young players waiting in the wings to get their shot and help the Buckeyes maintain their dominance.
Reason No. 3 They're Gone: The Same Cliche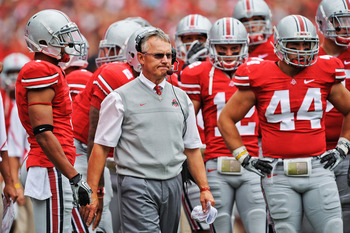 Jamie Sabau/Getty Images
Fans say it when athletes have a chance to make millions, and the athletes themselves buy into it: "I can always come back and get my degree." Perhaps, but maybe life happens. Maybe you get drafted late, get married in two years, have a family, have a nice career and you never have time to go back to school and pursue an education. What happens then when your career is done and you have nothing to fall back on?
Reason No. 2 They Won't: Do It The Right Way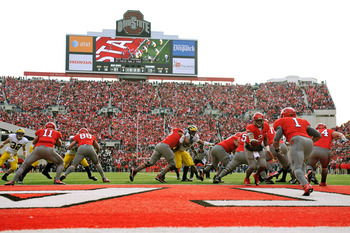 Jamie Sabau/Getty Images
It's easy and tempting to say these players will try and take the easy way out and not repay the money. But maybe they'll be the exception. Better to leave college with fans remembering you for your character and holding yourself accountable than trying to take shortcuts and look out for yourself.
Reason No. 2 They're Gone: The Big Ten Landscape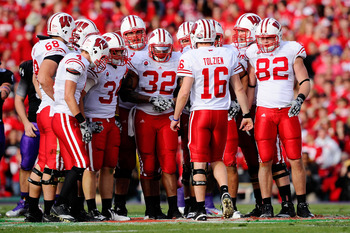 Kevork Djansezian/Getty Images
The days of Ohio State steamrolling through the conference could be coming to a close. This year, the Buckeyes finished in a three-way tie for first with Michigan State and Wisconsin. Penn State also remains competitive, and you have to wonder how quickly Michigan could get back on track if it actually follows through with a coaching change.
Reason No. 1 They Won't: A Possible Lockout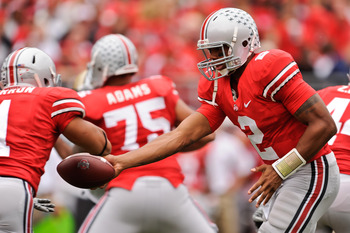 Jamie Sabau/Getty Images
They may have made poor decisions by trying to sell their rings and jerseys, but these players are smart enough to know that bolting for the NFL would be risky with the impending lockout. Pryor won't be a starting quarterback in the NFL, and Posey won't be drafted ahead of the Big Three receivers (A.J. Green, Julio Jones, Justin Blackmon). Herron also wouldn't go ahead of Mark Ingram or Daniel Thomas.
Staying in college is good insurance in this case.
Reason No. 1 They're Gone: No Heisman, No Point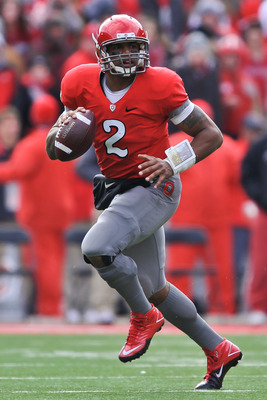 Jamie Sabau/Getty Images
By sitting out so many games, Terrelle Pryor's chances at a Heisman will vanish instantly. Heading into next year, Pryor would have been among the favorites for the award. But since that will likely be a three-horse race between Oregon's LaMichael James, Landry Jones of Oklahoma and Michigan's Denard Robinson, then it may be hard for Pryor to find an incentive to stay.
Conclusion
Jamie Sabau/Getty Images
It's not complicated really. These players aren't the first in college football to make boneheaded decisions. Look for them to repay the money and return to Ohio State. None of them are superstars, so there's no reason for them to leave.
Keep Reading

Ohio State Football: Like this team?