2011 Edition: The 10 Worst College Football Uniforms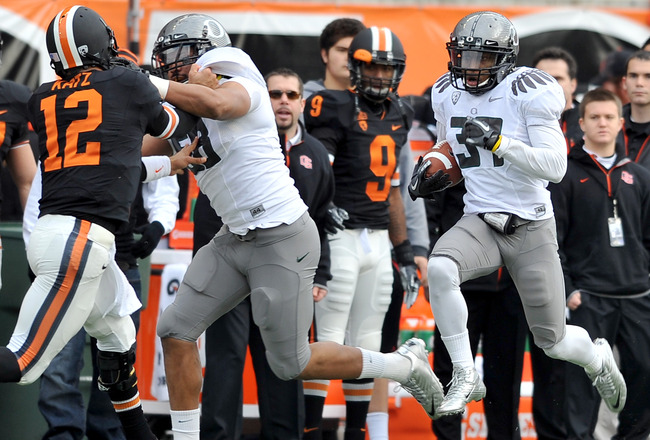 Steve Dykes/Getty Images
As we enter the new year, it is as good a time as ever to re-rank college football's worst uniforms. Many people have done this before, but with same recent new outfits being worn, these rankings will have originality.
Jerseys may not impact the outcome of the game, but they can be interesting and in some cases, gross to look at. Without further ado, here are the latest worst college football uniform rankings.
10. Syracuse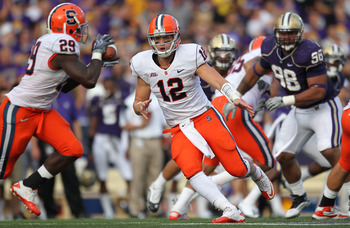 Otto Greule Jr/Getty Images
Although Syracuse has some nice hoops jerseys, their football uniforms look similar to the ones they had when Jim Brown was the running back. They were much better back then, too.
9. Minnesota

Harry How/Getty Images
Ever heard the phrase, "Too much of one thing is bad." In this case, it is the color "maroon." For the record, Minnesota's football team went 3-9 this season, including a loss to South Dakota.
8. Toledo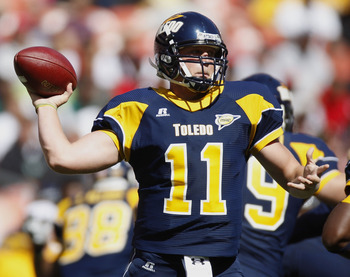 Gregory Shamus/Getty Images
I like the dark blue/yellow combination, but the Rockets misplace the colors all over their jersey. Also, the helmet logo is pretty weak considering their nickname.
7. Wyoming
Ethan Miller/Getty Images
Wyoming's white uniforms are better than their UPS brown ones, but the color combination is still too visible. Brown and yellow is probably the worst color combination in all of sports.
6. Iowa State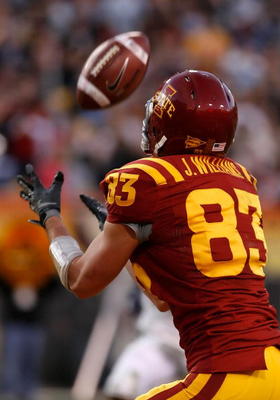 Christian Petersen/Getty Images
Iowa State shares the same colors with the USC Trojans, but do a lot worse job in exposing them. It's amazing to think that this school actually beat Texas and Texas Tech in 2010.
5. Air Force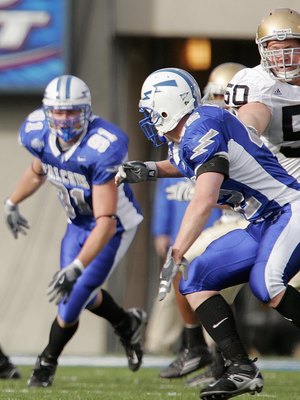 Brian Bahr/Getty Images
Air Force shows that even with one of the most plain color combos, ugly uniforms can still be created. Regardless, Air Force went 9-4 and beat Georgia Tech in their bowl game.
4. Colorado Against Wyoming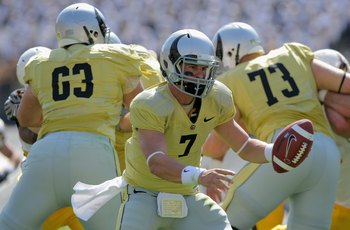 Doug Pensinger/Getty Images
When the Buffs played Wyoming last season, they must have felt so intimidated by Wyoming's uniforms that they had to create one which was even worse. They definitely succeeded with their light yellow jersey and interestingly shaped (to say the least) horns on their helmet.
3. Ohio State Against Michigan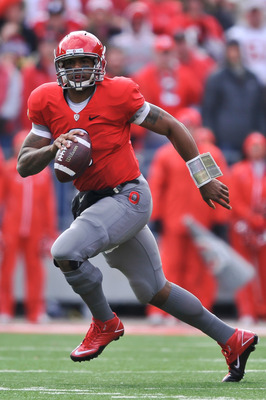 Jamie Sabau/Getty Images
Ohio State's original uniforms don't look that bad, but what they wore against rival Michigan were hideous. I wonder if these were the jerseys that Terrelle Pryor was trying to sell because if they were, I doubt he got much money for them.
2. West Virginia Against North Carolina State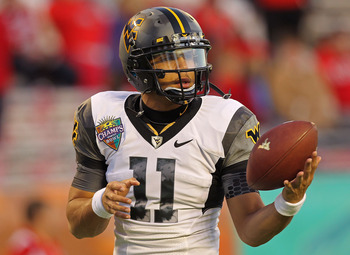 Mike Ehrmann/Getty Images
I'm not a big fan of the military camouflage jerseys unless it is a military school wearing them. West Virgina's uniforms in the Champs Sports Bowl were not pleasing to the eyes and they certainly didn't help the Mountaineers performance.
1. Both Oregon and Oregon State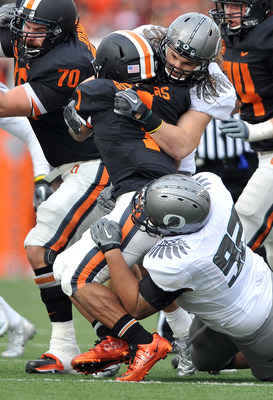 Steve Dykes/Getty Images
First off, I liked Oregon State's orange cleats and Oregon's silver helmets.
Other than that, everything was ugly. Oregon State had maybe the most horrid helmets in college football history and their jerseys and pants were equally as repulsive.
Oregon did not have even a hint of green or yellow on their uniforms which is odd because those are their two main colors. I can only wonder what uniforms Nike is going to force them to wear for the national championship game.
Keep Reading

Oregon Ducks Football: Like this team?