Iowa Football Scandal and the 10 Worst Drug-Related Disgraces in Sports
Darrell Johnson-Koulianos
Doug Benc/Getty Images
The recent Iowa Football drug scandal is one of many related stories to hit the press in the history of sports.
While many of the scandals in recent memory have to do with performance-enhancers, this wasn't always the case prior to the wide-ranging availability of steroids to professional and collegiate athletes.
Let's take a look at 10 of the most notorious drug scandals in sports history.
10. Dock Ellis Throws a No-Hitter on LSD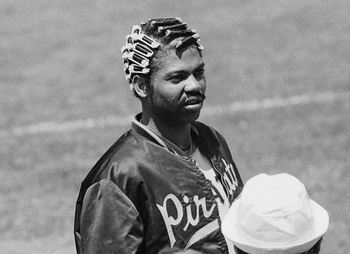 Pittsburgh Pirates' Pitcher- Dock Ellis
One of the most famous drug-related stories in pro sports history is the no-hitter thrown in 1970 by Dock Ellis, reportedly while under the influence of LSD.
Ellis threw a complete-game no hitter against the San Diego Padres on June 12,1970 while high.
Ellis was visiting friends in Los Angeles, under the impression that he had a day off, and was told by a friend's girlfriend that he actually was slated to pitch in San Diego.
Catcher Jerry May wore reflective tape during the game to help Ellis better see his fingers and pitch calls, and evidently it worked.
Ellis' story is still told today, and a quick search online yields some interesting videos, including a cartoon rendering of the famous no-no.
9. Pittsburgh Pirates' Cocaine Scandal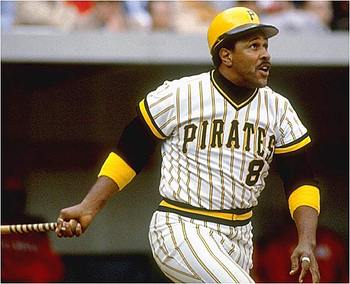 Former Pirates Star- Willie Stargell
The Pittsburgh drug trials of 1985 kicked off one of the greatest baseball related drug scandals in history, with suspensions earning it comparisons to the well known Black Sox scandal of 1919.
Multiple former Pirates players Dale Berra, Lee Lacy, Lee Mazzilli and John Milner, as well as other notable major leaguers including Vida Blue, Enos Cabell, Keith Hernandez, Tim Raines and Lonnie Smith, were called before a Pittsburgh grand-jury to testify.
Ultimately, commissioner Peter Uberroth handed down 11 suspensions (seven for whole seasons) to players involved in the case, and required some of the first mandatory random drug testing in the pre-steroid era.
8. Steve Howe's 7 Suspensions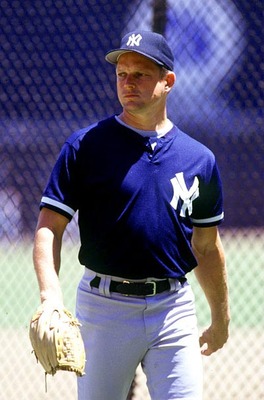 Steve Howe
Former New York Yankees and Los Angeles Dodgers starting pitcher Steve Howe was one of the more unfortunate cases of drug abuse among major league players.
Howe was suspended seven times over the course of his 17-year career.
Howe's struggles with cocaine and alcohol were outlined in his biography Between the Lines: One Athlete's Struggle to Escape the Nightmare of Addiction which was published in 1989.
Howe died in a car crash outside Coachella, California on April 28, 2006.
The final toxicology report showed methamphetamine's were present in his system at the time of the crash.
7. Lawrence Taylor's Troubles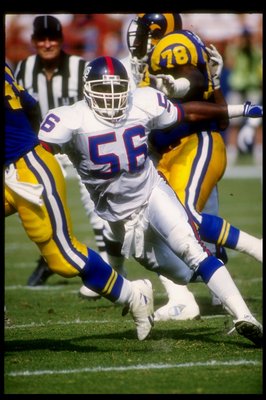 Giants Great- Lawrence Taylor
Ken Levine/Getty Images
Former New York Giants all-pro linebacker, and NFL hall-of-famer, Lawrence Taylor has been involved in off-field troubles for the majority of his life.
Admitting to cocaine use early in his career, Taylor was suspended multiple times by the NFL for failing mandatory drug tests.
Following his retirement from the NFL, his drug use escalated, resulting in three arrests for possession.
Taylor remained sober from 1998-2009, but has now been entangled in the legal system once again with the recent accusation that he raped a 16-year-old runaway.
6. Diego Maradona's Struggles With Cocaine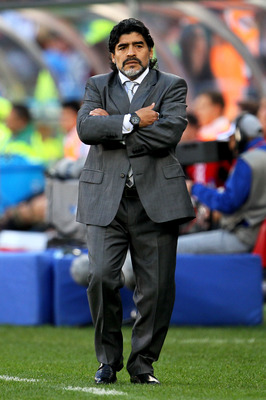 Diego Maradona
Chris McGrath/Getty Images
During the 1980's, Argentinian soccer superstar Diego Maradona was one of the most well-known and beloved soccer players in the world.
Maradona's famous "Hand of God" goal helped lead Argentina over England on their way to a World Cup championship.
Maradona failed a drug test after a 1991 match v. Italy, and fell into a spiral of cocaine abuse and weight gain which ended his professional soccer career.
In recent years, Maradona has re-emerged as the coach of Argentina's national team.
5. Floyd Landis' Doping Charges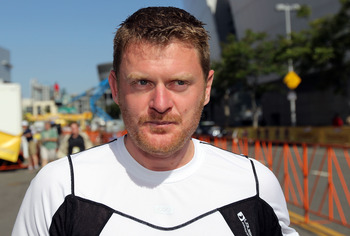 Professional Cyclist- Floyd Landis
Doug Pensinger/Getty Images
After winning the 2006 Tour de France, professional cyclist Floyd Landis came under suspicion of using illegal performance-enhancing substances.
His spectacular comeback in Stage 17, being behind more than 10 minutes, prompted race officials to conduct a drug test, which came back positive for an illegal ratio of testosterone to epitestosterone.
Landis was stripped of his 2006 title by the International Cycling Federation and has been outspoken in recent years in accusing fellow cyclist, and multiple Tour De France-winner Lance Armstrong, of steroid abuse.
4. The Roger Clemens and Mark McGwire Steroid Confessions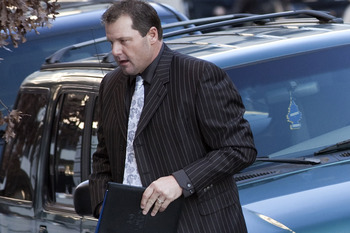 Roger Clemens
Brendan Smialowski/Getty Images
Two of the most high-profile major leaguers of the 1990's, Roger Clemens and Mark McGwire, were both involved in a far-reaching federal investigation into the use of performance-enhancing substances in pro baseball.
McGwire originally denied use of the substances, only to recant and admit guilt when faced with federal perjury charges and the specter of jail time.
Clemens was named in the now infamous Mitchell Report and has continued to deny his usage. He is now facing perjury charges after speaking with Congress on the matter back in February of 2008.
McGwire's historic 1998 season and Clemens' dominance on the mound turned out to be tarnished, leading to speculation among baseball writers as to whether their admission to the Hall of Fame should be prevented.
3. Ben Johnson Stripped of a Gold Medal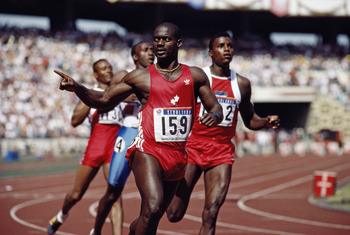 Canadian Sprinter Ben Johnson
Mike Powell/Getty Images
Canadian sprinter Ben Johnson was thought to be one of the greatest athletes of the 1980's prior to the discovery of his steroid use following a victory in the 100 meters at the 1988 Seoul Olympic games.
Johnson ran a 9.79 in the gold medal race, just better than his long-time foe, American track superstar, Carl Lewis.
Soon after the race, Johnson was tested for drugs and his system showed traces of the drug Stanozolol, leading to his disqualification three days following later.
Johnson's career never regained it's steam and he was not a member of the Canadian team for the 2002 Olympic Games.
2. Marion Jones Stripped of Gold Medals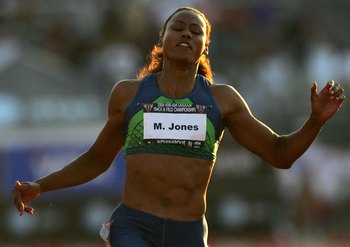 American Track Star- Marion Jones
Matthew Stockman/Getty Images
Marion Jones became a household name in the summer of 2000 as she dominated the track events in the Sydney Olympics, leading to a total of five medals.
After much scrutiny and speculation, Jones admitted in 2007 to using steroids around the time of the 2000 games, ultimately forfeiting her medals and any prizes she won dating back to September 2000.
In recent years, Jones has made an attempt to return to her basketball roots, trying out for the San Antonio Spurs and Tulsa Shock of the WNBA, with little success.
She has also been spotted in Austin, Texas, leading to some speculation that she may be working with local coaches in an attempt to restart her track career.
1. Len Bias Overdoses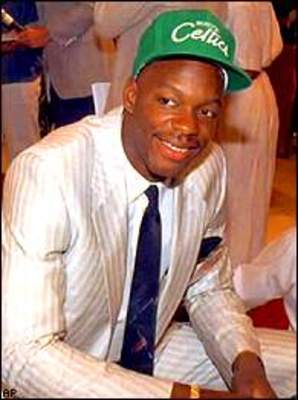 Len Bias
During his time with the Maryland Terrapins, Len Bias was thought to be one of the next basketball greats.
His dominance of the college game led to Bias being selected by the Boston Celtics as the second overall pick of the 1986 NBA draft.
The future for Bias appeared bright and unlimited.
Bias died two days following the draft due to cardiac arrest caused by a cocaine overdose.
Family and friends said this was the one and only time they knew Bias to have tried any substance.
To this day, he is believed by many to be one of the greatest basketball players to never play a game at the professional level.
Keep Reading

Iowa Hawkeyes Football: Like this team?