Bo Pelini: 10 Reasons He Would Fail Miserably As New Miami Head Coach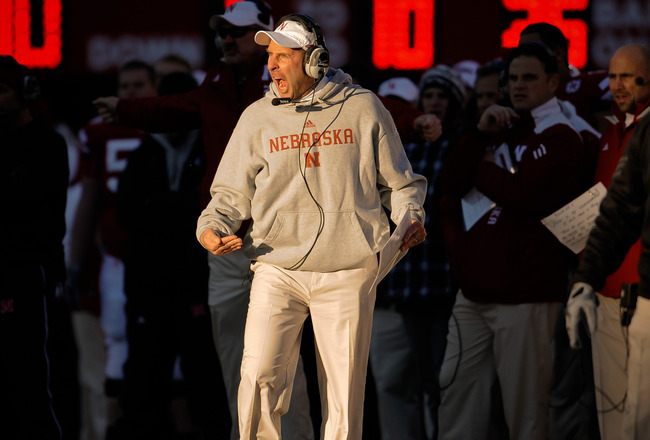 Eric Francis/Getty Images
Bo Pelini was rumored to have spoken with Miami about the school's head coaching vacancy.
But in a statement released on Friday, Pelini refuted those reports.
"The reports that I am preparing to interview at the University of Miami are false. I will not have any additional comment on this matter or any other rumors."
And that might be a good thing for Miami.
Though Pelini has had a lot of success in his short time at Nebraska, he just doesn't seem to have the look or feel of a Hurricane.
So here are 10 reasons why Pelini would fail miserably at Miami.
10. He'd Be Doing It For the Money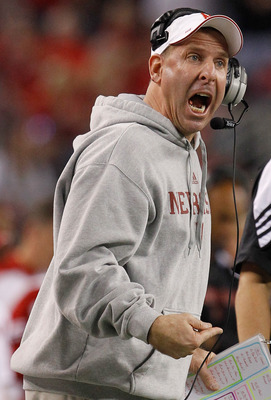 Tom Pennington/Getty Images
Pelini has a pretty nice little situation at Nebraska.
The Cornhuskers hadn't been near the top of the Big 12 for quite some time, until Pelini took over, and now they've asserted themselves as a legitimate threat in the conference.
Heck, they're even a top 10 caliber team.
So why would he leave Lincoln just a few years after getting there for a job that's far from uncertain?
Well, money talks. And Pelini would be listening.
The only reason Pelini would take that job is if Miami offered some absurd contract to him.
And if he accepted it, he wouldn't be going there because of the quality of the program.
He'd be going there because he'd be seeing dollars signs in his sleep.
9. Miami Has Poor Facilities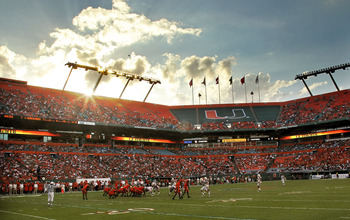 Mike Ehrmann/Getty Images
Miami doesn't have an on-campus stadium, which is one of the biggest reasons why attendance is down.
It's a heck of a lot easier to walk out of your dorm room and enter the stadium than it is to make the 20-mile drive to watch the Hurricanes play.
On top of that, Miami's workout facilities make Rocky's makeshift meat freezer gym look like heaven on Earth.
Seriously, my gym costs like $25 a month and it's got better equipment than the one at "The U."
Okay, I'm exaggerating, but Miami doesn't have the facilities that other top notch programs across the country have.
8. Miami and the Entire ACC Are Down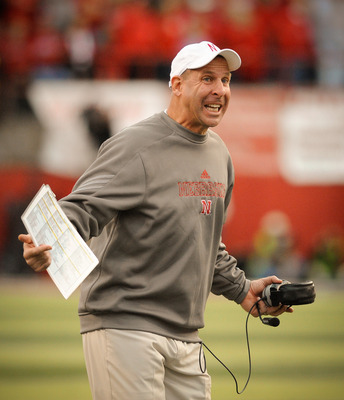 Eric Francis/Getty Images
Outside of the Big East, what was the worst major conference in college football this season?
It has to be the ACC.
It just seems like that conference is a step down for Pelini.
The SEC, Big Ten and Big 12 clearly established themselves as the top three conferences in college football this season.
And they're the conferences who will get the biggest recruits and the best prospects.
Kids know that they have a better shot at playing for a National Championship if they go to Ohio State or LSU than they will if they play for Miami.
7. Pelini Doesn't Fit in Miami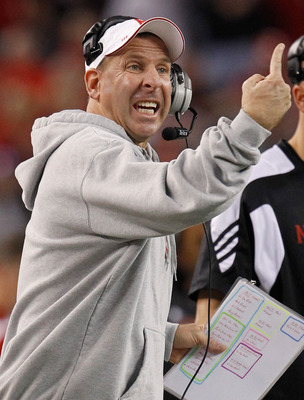 Tom Pennington/Getty Images
No matter how good of a coach he is, there are just some schools where he won't fit.
Rich Rodriguez clearly doesn't belong at Michigan. Charlies Weist and Notre Dame were obviously a match made in hell.
The list goes on and on and on.
Now, I obviously can't predict the future, but when I look at Pelini, I can't help but think, "He would not be a good fit for Miami."
There's just something about his brash personality that makes me think the pairing between Pelini and the Hurricanes would, in fact, be like a hurricane.
One giant mess.
6. Pelini's System Wouldn't Fit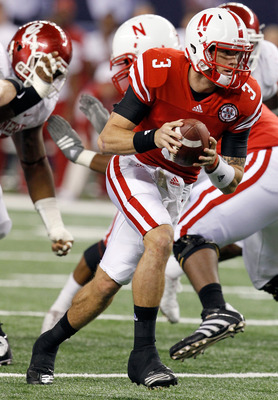 Tom Pennington/Getty Images
Pelini's Nebraska team utilizes that old school run-first offense at Nebraska.
The Cornhuskers rely on athletic quarterbacks who run the ball a lot more often than they throw it.
And Miami's program is not built to run that type of offense.
The Hurricanes don't currently have the players to fit that offensive scheme and it would take a massive overhaul and multiple years of recruiting to instill that offense at Miami.
Does Pelini have to do that? No.
But chances are he'd take his staff with him to Miami and an attempt to run a different style of offense than they're accustomed to would be a rotten mess.
5. Small Alumni Base and Resources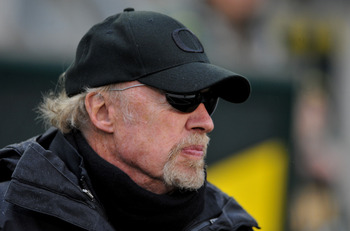 Steve Dykes/Getty Images
Relative to some of college football's powerhouse programs, Miami lags behind in certain departments.
Like its alumni base and resources.
"The U" doesn't have the biggest group of alumni out there. Thus, in turn, the school doesn't have access to a ton of resources.
Translation: Lack of alumni equals lack of resources equals lack of a quality program.
Though Miami has gotten over that hump in the past, other notable colleges have a boatload of resources that draw recruits like no other schools can.
Oregon is a fine example of that—that's Phil Knight, Oregon alumnus and Nike co-founder in that picture, by the way.
4. Miami Just Isn't Very Good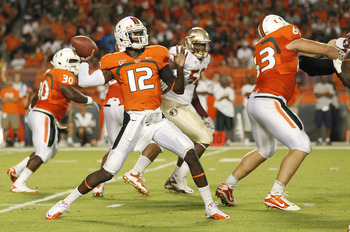 Joel Auerbach/Getty Images
Miami has had a pretty good rushing attack and a solid defense this season, but the Hurricanes cannot hang with the big boys.
They lost to Ohio State, got blown out by 28 points at home against Florida State, lost by 14 points to Virginia Tech and fell to South Florida in the season finale.
Yeah, the Hurricanes won most of the games they should have won.
But they also lost every game they should have lost.
Why?
The 'Canes just don't have the talent they had when they were a national championship contender year in and year out.
3. The Fan Support Isn't There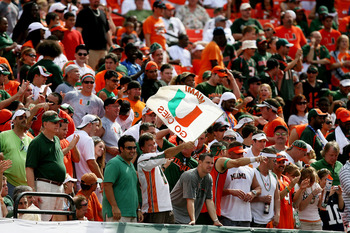 Doug Benc/Getty Images
When things are going good, fans will pack the stadium until there's standing room only.
When things aren't going so good, they won't hesitate to sit at home and watch TV while their team performs in a stadium that's quieter than a public library.
And that's what Miami did.
A whopping 27,000 fans showed up for the Hurricanes' regular season finale against South Florida.
That's it! I've seen more fans at a Tulane game.
Pelini is not going to succeed at a school whose fans don't even bother to show up to a season-ending game against an in-state foe.
Why? Because no one wants to play for a school with a near empty stadium.
2. Can Any Coach Succeed There Right Now?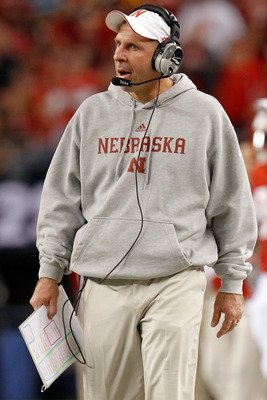 Tom Pennington/Getty Images
Simply put, Miami isn't what it used to be.
The Hurricanes used to be the most feared school in the nation, loaded with offensive weapons and stacked with a ridiculous amount of playmakers on defense.
Now? Miami is unarmed.
Gone are the Andre Johnsons, the Frank Gores, the Jeremy Shockeys, the Ed Reeds, the Jonathan Vilmas, the Sean Taylors and the Raw Lewises.
Unless the culture there changes really quick, it will be hard for any coach to succeed at Miami.
1. Miami Is the Third Wheel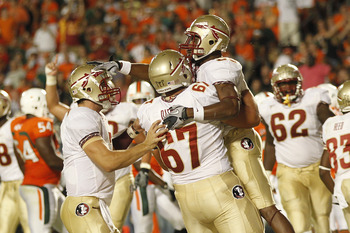 Joel Auerbach/Getty Images
Some of this has to do with Randy Shannon's abrupt departure from Miami, but ESPN doesn't even have the school ranked in the top 25 of the 2011 recruiting classes.
"The U" used to be the Florida school that high school football players wanted to attend.
But now Florida and Florida State are the top two programs in that state, and even smaller schools like USF and UCF are prying away some of the Florida talent.
Miami will not be the top program in that state as long as Florida State (No. 3 on ESPN's rankings) and Florida (No. 4) continue to be the schools that attract the most prospects.
Keep Reading

Miami Hurricanes Football: Like this team?