Alabama Fans Must Learn Patience To Complement Their Persistence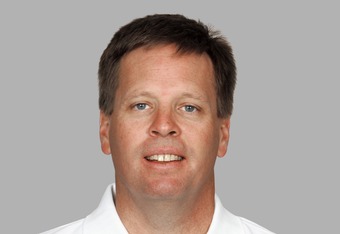 Getty Images/Getty Images
Listening to an internet stream of a local radio program was an eye opening experience today. The local Alabama homers were debating if the 2010 national title game was more important to the program at Auburn or Oregon. Their consensus was that it was more important for Oregon.
Of course the reason behind this thinking was flawed as usual. Even though Auburn has won the last seven of 10 games against Alabama and they are behind both Arkansas and LSU as threats in the western division of the SEC, they feel that Alabama is back to national relevance.
Auburn fans are accustomed to the mentality of Alabama fans wanting to bask in the sunshine of the 60s and 70s. Most Alabama fans do not realize that the rest of the nation was impressed with their one good year in 2009, but certainly do not see them as a dominant program in the SEC.
In fact, Alabama is 3-7 against both Auburn and LSU over the last decade and only 6-4 against Arkansas. Alabama lost to both LSU and Auburn in 2010 and there is no reason to expect their overall performance to change against any of these three teams over the next decade.
Both Auburn and LSU were in the second year of rebuilding in 2010. Alabama was to have had the best offense in their history, in fact they did average 435.58 yards per game in 2010 as compared to 413.77 yards per game in 2009. It was impressive enough to earn them a fourth place finish in the SEC west ahead of a very impressive Mississippi State team.
In truth this is being back for Alabama, the last three seasons are as good as it will ever get for them. It is life in the SEC, Alabama took advantage of a situation where the two top competitors in the SEC west were in a rebuilding phase and had a couple of good seasons. They will occasionally have a turn at the top of the division as long as recruiting and coaching remain good.
There is absolutely no chance that Alabama will ever dominate the SEC west and even less of a chance that they will dominate the SEC. Both Tennessee and Georgia will be back in the SEC east along with South Carolina and Florida—who will find themselves quickly fading if they do not make a great coaching hire.
Auburn will be playing for their second undefeated season and are the fifth SEC team to play in the BCS Championship game this decade. No single team dominates a conference like that. What wins out over time in a strong conference is patience and persistence.
Alabama has never been able to establish the patience to remain at the top of the SEC west in the last three decades. They are very persistent, but certainly not patient. There were many screaming for the firing of their offensive coordinator after a nine win season in a rebuilding year.
While the Alabama offense was not undergoing a rebuilding phase in 2010, the team certainly was. Defense and special teams was undergoing a massive rebuild and team chemistry was in disarray. The Alabama offense will be rebuilding in 2011.
It is unlikely that Alabama will win the SEC west in 2011. It is possible, but anyone that looks with an objective eye sees an LSU team that is one quarterback short of a national contender.
Rebuilding teams generally do not win in the SEC, it is cyclic in nature and the team with the most experience usually win the day in the SEC. This goes for both divisions for the top six teams that have remained unchanged for a century.
The only factor that has changed over the last two decades is that newcomers Arkansas and South Carolina are beginning to get traction and headed toward the rotation at the top of the conference. This will only make winning each division even more difficult.
The only thing that is certain for Alabama fans remains the knowledge that they are capable of competing at the top of the conference. Alabama will not win the conference every year or likely even a majority of years, but they can take their turn at the top of the conference as long as they learn patience to go along with their persistence.
This article is
What is the duplicate article?
Why is this article offensive?
Where is this article plagiarized from?
Why is this article poorly edited?

Alabama Crimson Tide Football: Like this team?