Nebraska Football: 10 Big Things That the Cornhuskers' Win Got Them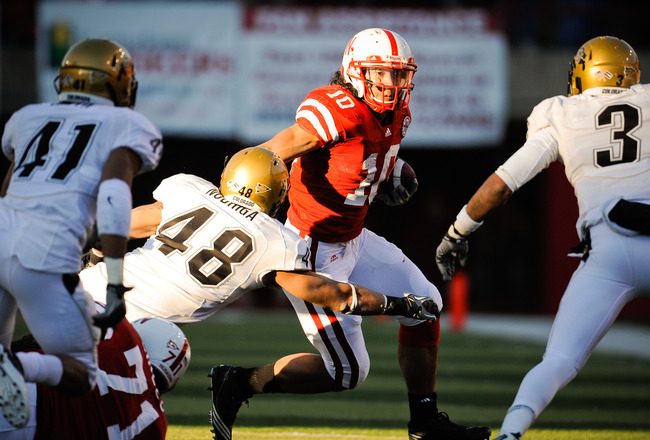 Eric Francis/Getty Images
The Nebraska Cornhuskers took the field at Memorial Stadium for the last time as a member of the Big 12 conference on Friday.
Their opponents, the Colorado Buffaloes, did as well.
A lot was on the line for both teams, but Nebraska handed the Buffs a 45-17 loss and dashed Colorado's hopes of a bowl bid.
Aside from the win, 10 big feathers were added to the Big Red's cap. Let's review.
10: A Nearly Error-Free Game by Cody Green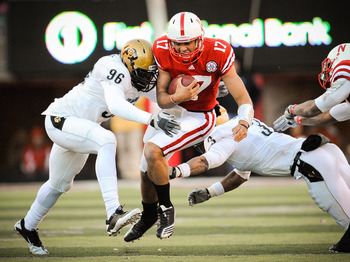 Eric Francis/Getty Images
Green's time under center as a Nebraska quarterback has been tumultuous at best.
Until he took the field versus Colorado, that is.
Green had a career day as a Husker passing for 80 yards, rushing for 23 and scoring three touchdowns.
The best part: No turnovers.
9: Turnover-Free Game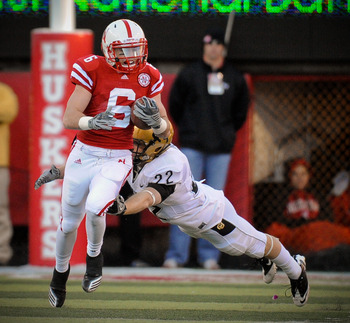 Eric Francis/Getty Images
An area that has caused many Cornhusker fans some severe hair loss was a non-issue versus Colorado.
Nebraska did not lose a fumble nor throw an interception.
There were some minor hiccups, but they were quickly silenced.
8: The Rex Burkhead Showcase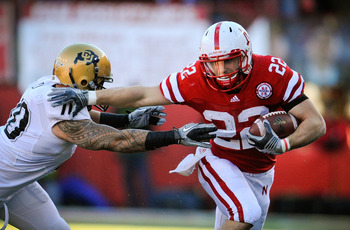 Eric Francis/Getty Images
The sophomore from Plano, Texas showed off his entire arsenal Friday evening.
Burkhead rushed for 101 yards and a touchdown, but that wasn't enough.
He also passed twice for 30 yards and two touchdowns.
The do-it-all back showed why he's a force to be reckoned with both now and in the future.
7: Passing Touchdowns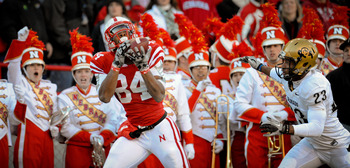 Eric Francis/Getty Images
The 2010 Cornhusker campaign has been fruitful when it comes to putting points up via the run.
Passing the ball wasn't needed until about mid-season and has been a coin flip in terms of consistency.
Nebraska looked efficient, if not crisp, as Brandon Kinnie and Kyler Reed both tallied two scores for the Big Red.
6: 265 Yards Rushing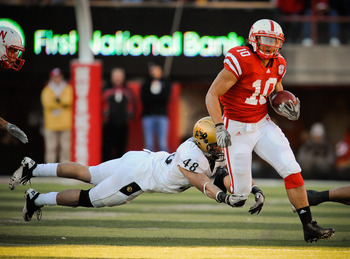 Eric Francis/Getty Images
Six Cornhuskers added to the rushing total as Nebraska worked its way downfield methodically via the run.
The dynamic duo of Burkhead and Roy Helu, Jr., racked up a combined 178 yards on 34 carries (5.2 YPC).
5: A Dazzling Defensive Performance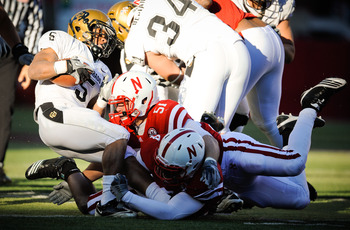 Eric Francis/Getty Images
One of the nation's elite secondaries showed their stuff versus Colorado, as Nebraska feasted on Cody Hawkins' passing attempts.
Two interceptions both resulted in points for the Cornhuskers.
The Blackshirts would recover another fumble winning the turnover battle in easy fashion.
Overall, Colorado was held to a scant 265 yards.
4: Zac Lee Playing Time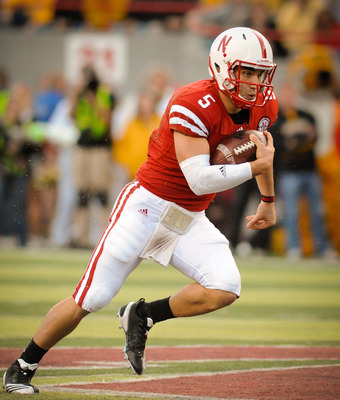 Eric Francis/Getty Images
A familiar face trotted onto the field to loud cheers about midway through the final stanza.
Despite not being able to start and despite injury, Zac Lee was able to take snaps in his final game as a Cornhusker.
Lee was able to make some impressive throws considering his ailments, and his final home game as a Husker should give him fond memories.
It also provides the need for Nebraska's opponent in the Big 12 Championship to game plan for him.
3: Time for Martinez to Heal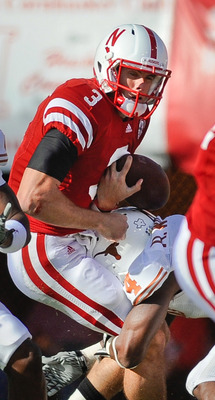 Eric Francis/Getty Images
Taylor Martinez didn't need to take the field for a single snap and Nebraska's better off for it.
It was clear that Martinez wanted to be out leading the troops, but now he has another week off to rest his injuries.
Thanks to this, Nebraska now theoretically has three quarterbacks that can provide leadership in the Cornhuskers' quest for a final Big 12 Championship.
2: A Calm Bo Pelini?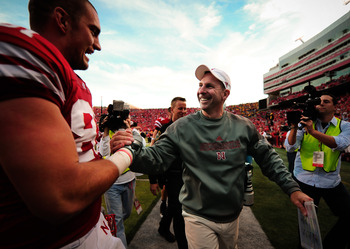 Eric Francis/Getty Images
The same man who looked like he was going to pop a vein in College Station last Saturday was the epitome of decorum Friday evening.
Pelini chatted with referees and even smiled on multiple occasions.
Such things border on blasphemy.
While the words he heard from both Nebraska Chancellor Harvey Perlman and Athletic Director Tom Osborne were likely harsh, he heeded them.
In the end, both Pelini and the entire Nebraska football program are better for the experience.
1: The Big 12 North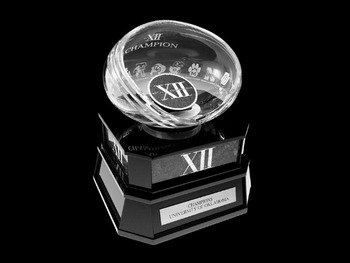 The first goal of the season has been achieved.
Nebraska will be representing the Big 12 North in the conference's final championship game.
There was some doubt following the Cornhuskers' controversial loss to Texas A&M last week that Nebraska could rally the troops.
Colorado was 2-0 following the firing of Dan Hawkins and the Buffaloes always gave Nebraska their best shot.
Missouri was surely rooting for Colorado as a Nebraska loss meant that the Tigers would vie for their first Big 12 Championship.
The Cornhuskers denied two teams at once by sending Colorado packing.
Now on to goal No. 2: Winning the conference for the first time since 1999.
Can't get enough football news, reviews and overall sports merriment? Follow Brandon on Twitter (@eightlaces) for the latest article updates and other general college football goodness.
Keep Reading

Nebraska Huskers Football: Like this team?