ACC Bowl Outlook: Virginia Tech, NC State and Florida State Vie for Orange Bowl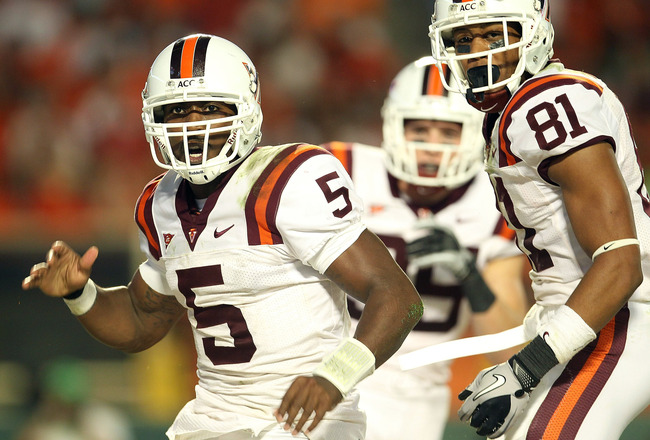 Mike Ehrmann/Getty Images
As the ACC season winds down, the talk about bowls is hitting full stride. As of now there are currently nine teams eligible to play in bowl games.
Those bowls include everything from the Kraft Fight Hunger Bowl to the Champs Sports Bowl.
Of course there are still three teams vying for the ultimate prize, which is the right to be the ACC representative in the Orange Bowl.
Unfortunately for the ACC, another year has gone by without a national title contender, but at least some familiar faces are on top and one not so familiar face.
Here is a look at each bowl and where the bowl eligible teams might land.
Kraft Fight Hunger Bowl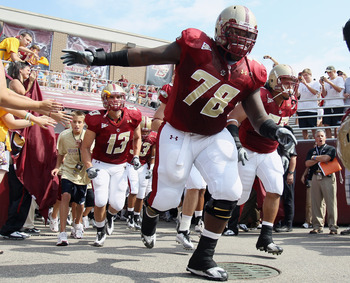 Elsa/Getty Images
While this bowl is reserved for a Pac-10 versus WAC matchup, most projections have one of the nine ACC teams who meet bowl eligibility taking the Pac-10's spot.
Right now it could be either Boston College or Georgia Tech, but the Eagles look likely to take that spot.
While many felt this could be a down year for Boston College, the Eagles have won just enough games and will send senior linebacker Mark Herzlich out with one final game.
Military Bowl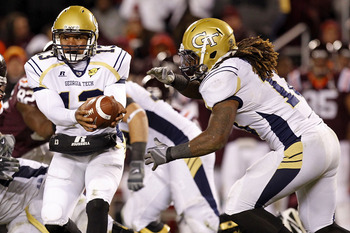 Geoff Burke/Getty Images
Another bowl that could take one of a couple ACC opponents. Right now the experts have either Georgia Tech or Maryland.
With Georgia Tech starting quarterback Josh Nesbitt being out potentially for any bowl with a broken arm, it is hard to see them getting many better offers.
The Jackets have dropped off quite a bit since last year.
Advocare V100 Independence Bowl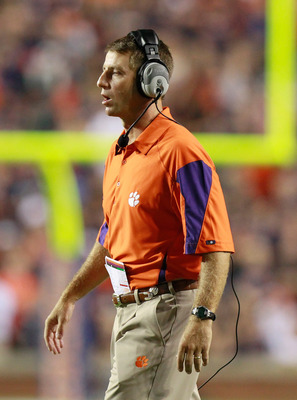 Kevin C. Cox/Getty Images
The Independence Bowl is certainly not where the Clemson Tigers and their fans saw themselves coming into this year.
Many thought they had an outside shot of competing for the ACC Title, but inconsistency cost them a more substantial pay day and prominent bowl.
Still, Dabo Sweeney has managed to get Clemson in a bowl each of his two seasons as head coach, so there is still hope he won't be mired in the shadow of former coach Tommy Bowden much longer.
Franklin American Mortgage Music City Bowl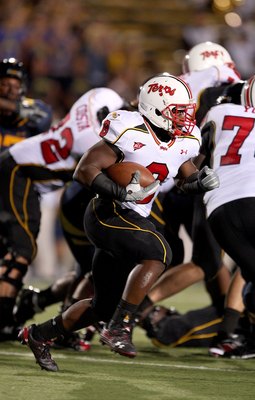 Ezra Shaw/Getty Images
The Terps have bounced back from what was an embarrassing season a year ago. Up until last weekend's loss to Florida State, they still had a chance to win the ACC Atlantic Division.
Still, seven wins has them bowl eligible again, and after staying home last year going anywhere this year is better than staying home.
Meineke Car Care Bowl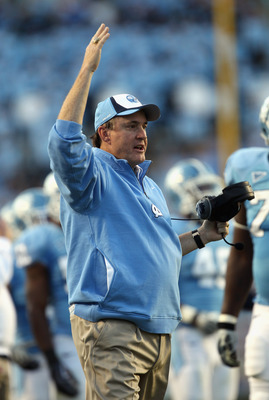 Streeter Lecka/Getty Images
No team had higher expectations coming into 2010 only to see those hopes fizzle without even having played a single game.
Still, the Tar Heels didn't let the scandals that surrounded the program totally ruin their season. They've managed to win six games and have a reasonable chance to make it seven after playing Duke this week.
The Heels could go to any number of the lesser bowls, but most likely will stay close to home in Charlotte as ticket sales should be good.
Hyundai Sun Bowl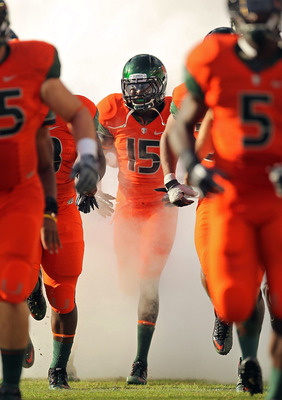 Mike Ehrmann/Getty Images
Many had projected the Miami Hurricanes to be "back" in 2010. It didn't quite happen and despite making another bowl this year, one has to wonder how much longer Randy Shannon will be around.
The Hurricanes' constant underachieving under Shannon has already had many fans calling for his head, and despite playing relative close to home, the Hyundai Sun Bowl is not the Florida bowl game Canes fans want to see their team playing in.
Champs Sports Bowl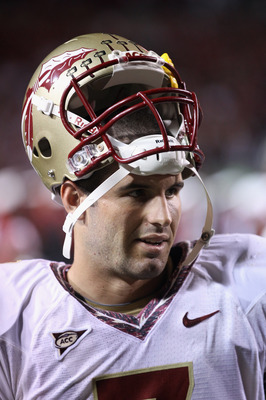 Streeter Lecka/Getty Images
Florida State, much like in state rival Miami, was thought to be back on the right path, meaning ACC Championship.
But again like Miami, the Seminoles could not live up to all the hype, even with an early season Heisman Trophy candidate at quarterback.
The Champs Sports Bowl is definitely not where they want to be, but an NC State loss would propel the Noles into the ACC Title Game and an outside shot at the Orange Bowl.
Still regardless of what happens, coach Jimbo Fisher has picked up the effort in recruiting, and it shouldn't be too long before the Noles are back on top of the ACC.
Chick-fil-A Bowl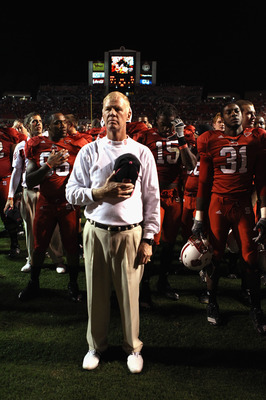 Streeter Lecka/Getty Images
Tom O'Brien has gotten the NC State Wolfpack back in the ACC title discussion. After enduring injury after injury the last few seasons the Pack are back.
NC State controls its own destiny right now.
It has been a while since NC State has been in an ACC Title discussion, but there is no denying they are playing as well as they have since Philip Rivers was their quarterback.
Still the Wolfpack still has to win against Maryland Saturday to ensure they get into the ACC Title game. If they make that and lose, the Chick-fil-A bowl is in their future, but a win propels the Wolfpack into the Orange Bowl.
Orange Bowl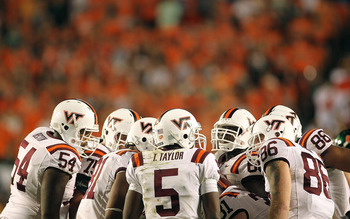 Mike Ehrmann/Getty Images
The Hokies and their fans are once again in an ACC Title game and looking at the real possibility of playing again in the Orange Bowl.
Still, they have to wonder what could have been. A close loss to Boise State to start the season was followed by a devastating loss to FCS James Madison.
Virginia Tech didn't cash it in and has seemingly gotten better each week. The Hokies are currently undefeated in the ACC. If they could start a season the way they finish though, they may one day find themselves in the National Title hunt, not just the ACC title.
Keep Reading