BCS Rankings 2010: 10 Teams With the Most To Lose When Rankings Are Released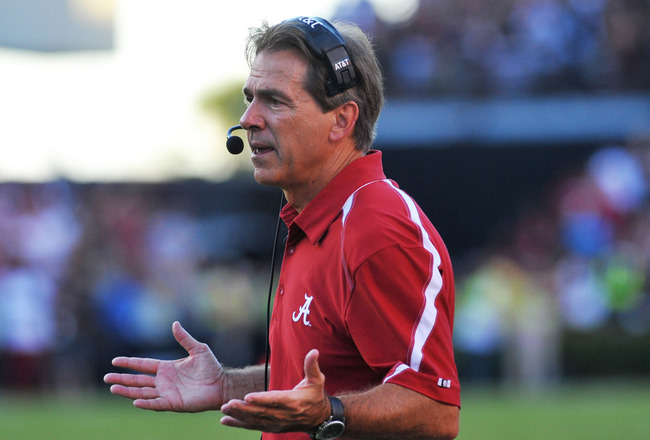 Al Messerschmidt/Getty Images
We are a week away from the release of the first BCS Rankings of 2010, and this past weekend has made quite the impact on the current college football standings.
In the AP Poll, Alabama moves down to No. 8, Ohio State moves up to No. 1, and Miami is nowhere to be found.
College football experts have already developed mock BCS rankings, and we will probably see some drastic changes.
Some analysts are projecting a move by Boise State to the very top of the rankings while other teams will get a bit ripped off.
So which teams will take the biggest hits? Read on to find out.
10. Florida State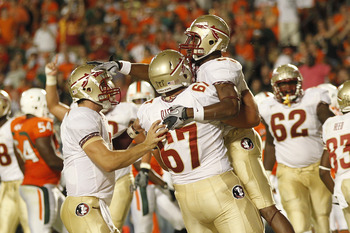 Joel Auerbach/Getty Images
The Seminoles had an impressive win over the Miami Hurricanes, and while they are emerging as the front-runner in the ACC, the rise of other teams will push Florida State further down the list from their No. 16 AP ranking.
9. Iowa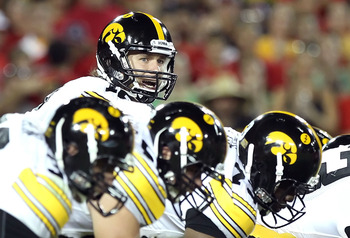 Christian Petersen/Getty Images
The Hawkeyes are another team that could fall a few spots in the rankings as other teams (like Michigan State) move up.
Iowa's only loss was to Arizona, but the rest of the Hawkeyes' schedule hasn't presented any other strong opponents.
8. Stanford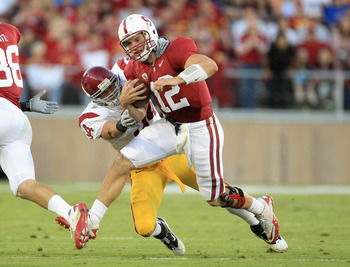 Ezra Shaw/Getty Images
The Stanford Cardinal has been pretty impressive so far this season, but a loss to the Oregon Ducks has pushed Stanford further down the rankings.
The Cardinal is currently ranked No. 14 in the AP Poll, but we could see them fall as far as No. 16 or 17.
7. Arkansas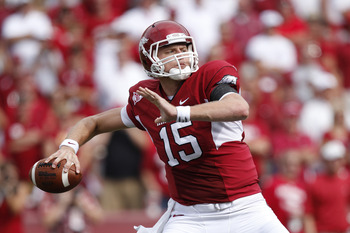 Joe Robbins/Getty Images
The Hogs are currently ranked No. 12 in the AP Poll, but if they can't pull off a win over the Auburn Tigers this coming weekend, they will be sure to slip.
6. Utah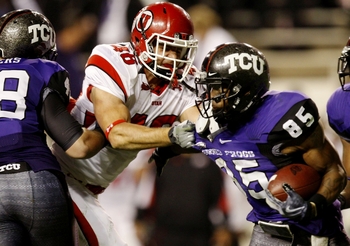 Ronald Martinez/Getty Images
The Utes are undefeated so far this season, and they are currently ranked No. 11 in the AP Polls.
The problem with this team is its strength of schedule, and it will probably fall a few spots.
5. Auburn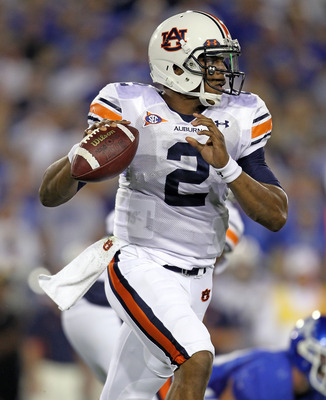 Andy Lyons/Getty Images
Can someone please explain to me why the most impressive team in the SEC is only ranked No. 7 in college football polls?
Auburn beat South Carolina...who then went on to beat Alabama.
Some experts are projecting that Auburn will slip to No. 8 or lower in the BCS standings.
4. Nebraska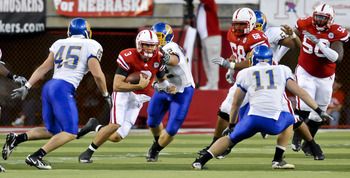 Eric Francis/Getty Images
Even though the Huskers are undefeated, they will probably drop from their No. 5 spot in college football rankings.
Teams like Oklahoma and LSU will be moving up, and the Cornhuskers will find themselves on their way down.
3. South Carolina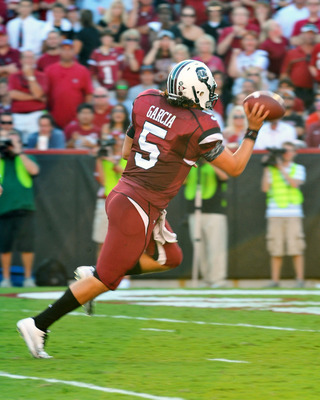 Al Messerschmidt/Getty Images
The Gamecocks are currently ranked No. 10 in the AP Poll, and something just doesn't seem right about this.
With their only loss to an undefeated Auburn team, and their upset over the former No. 1 team in the nation, shouldn't they be further up in the Top 10?
2. Alabama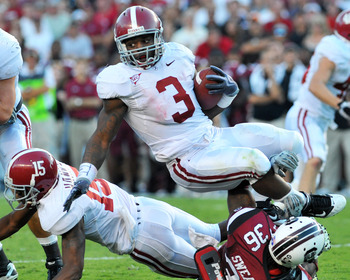 Al Messerschmidt/Getty Images
The Crimson Tide stands to fall as far as No. 10 in the BCS rankings, and even with a loss to South Carolina, can we really honestly say that there are nine teams in the country that are better than Alabama?
I rest my case.
1. Ohio State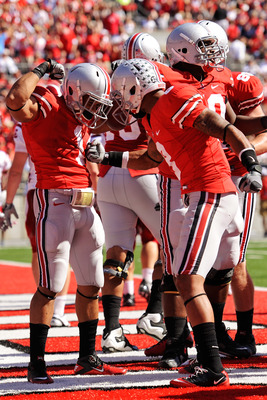 Jamie Sabau/Getty Images
Even though the Buckeyes are the No. 1 ranked team in the nation, many college football experts believe their reign to be short-lived.
ESPN's Brad Edwards has the Buckeyes falling to No. 5 behind Boise State, Oregon, TCU, and Oklahoma.
Is it fair for a team to slip in the rankings even without losing a single game?
We will find out soon.
Keep Reading

Ohio State Football: Like this team?