2010 College Football Predictions: Why Ohio State Will Win the Big Ten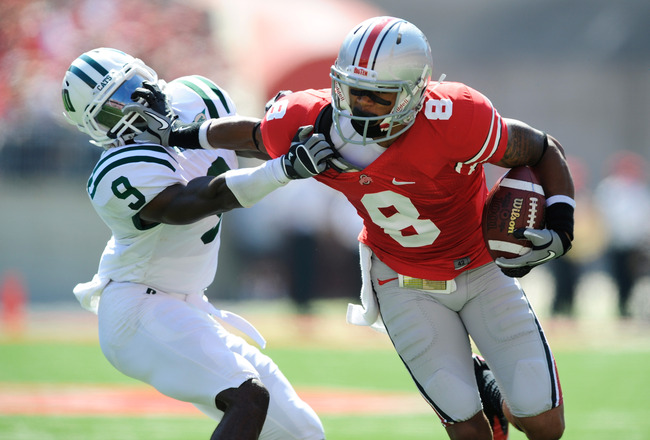 Jamie Sabau/Getty Images
The Buckeyes can add another win to their record after a blowout over the Ohio Bobcats, and they're looking to to continue this throughout the season.
Ohio State looks like they're on the right track to contend for a Big Ten title, and they possess all of the right pieces to top the Big Ten and maybe even a national championship.
Here is a list of the top ten reasons that The Ohio State Buckeyes will continue to impress us and earn themselves another Big Ten title.
10. Home Games
Ohio State has the luxury of playing their first four games at home, which will help them gain momentum before they travel to Champaign to take on Illinois.
After that game, they will once again return to the Shoe to host Indiana, and by then they'll be 5-0.
9. Jake Stoneburner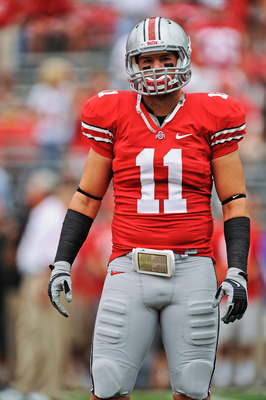 Jamie Sabau/Getty Images
Stoneburner made his first touchdown with the Buckeyes during today's game against Ohio University, and he will just add to the many options surrounding Terrelle Pryor.
Stoneburner's tall 6-foot-5 inch frame make him an easy target for short passes from Pryor.
8. Dane Sanzenbacher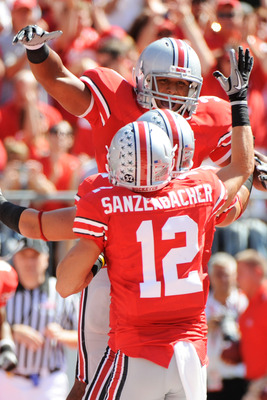 Jamie Sabau/Getty Images
Sanzenbacher adds another weapon to Pryor's receiving arsenal.
This senior from the fine city of Toledo, Ohio had three catches for 37 yards against Miami and five catches for 58 yards and a touchdown against OU.
7. Juniors and Seniors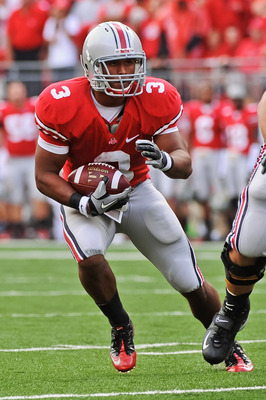 Jamie Sabau/Getty Images
This year, much of Ohio State's team is made up of older, more experienced players.
Once these guys graduate, the Buckeyes will have to find some new blood to fill their shoes.
For now, Ohio State can rely on these veterans.
6. Devin Barclay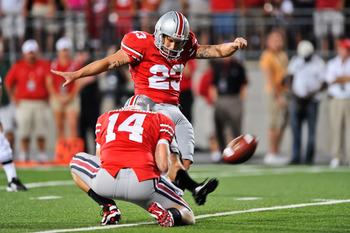 Jamie Sabau/Getty Images
Even though touchdowns are usually much more exciting than field goals, kickers win football games.
Luckily for Ohio State, they have one heck of a kicker in Devin Barclay. When the Ohio State offense couldn't get the job done in the redzone against Miami, Barclay picked up the slack with five field goals.
5. Lack Of Competition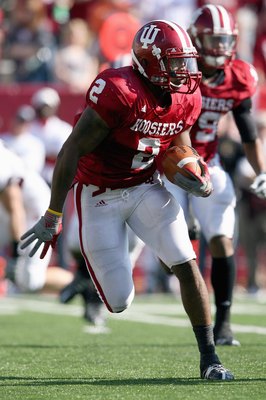 Andy Lyons/Getty Images
As much as we would all like the Big Ten to step it up as a conference, Ohio State won't encounter much competition when they start their conference schedule.
Iowa, Wisconsin, and Penn State have a shot at putting up a fight against the Buckeyes, but the rest of the conference lacks the defense to contain Terrelle Pryor.
4. They've Already Played One Of Their Toughest Games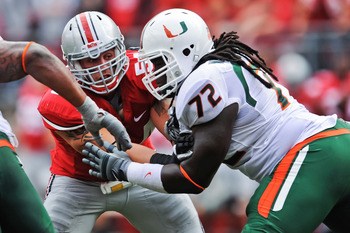 Jamie Sabau/Getty Images
In Week 2, the Buckeyes dominated the Miami Hurricanes and proved that they deserve their No. 2 ranking.
This game against Miami was easily one of the hardest games that the Buckeyes will have to play this season, and Ohio State had no problem beating up on the Canes.
3. DeVier Posey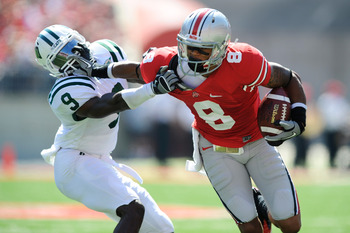 Jamie Sabau/Getty Images
DeVier Posey is the favorite target of Terrelle Pryor, and he is projected to improve upon his 828 yards from last season.
Putting up 146 yards in his first three games of the season, it's safe to say that he's well on his way.
2. Defense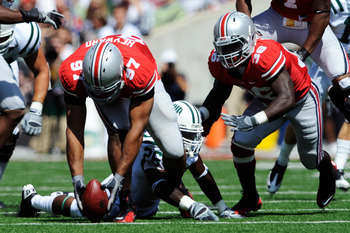 Jamie Sabau/Getty Images
The Ohio State defense in one word?
Sick.
Just look at their past couple games:
Ohio didn't even get a first down until the third quarter of the game, and the Buckeyes forced five turnovers out of the Bobcats.
And that's not just a MAC team acting like a MAC team.
Miami's Jacory Harris threw four interceptions against this deep Ohio State D.
1. Terrelle Pryor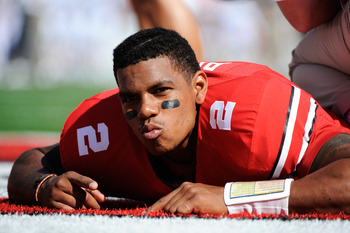 Jamie Sabau/Getty Images
Terrelle Pryor was designed to play football.
He's tall.
He's fast.
And he's accurate.
Pryor has come a long way during his career at Ohio State, and he has demonstrated that he can work hard to improve when necessary.
During the game against Ohio, Pryor completed 16 straight passes, and even though he did throw two interceptions, they were his first of the season. He is surrounded by a great supporting cast, but Pryor's instincts give him his excellent command of the Ohio State offense.
Pryor is a top contender for the Heisman Trophy, and he will be the main factor in keeping Ohio State on top.
Keep Reading

Ohio State Football: Like this team?