Jacory Harris and The 10 Most Overrated College Football Players Of 2010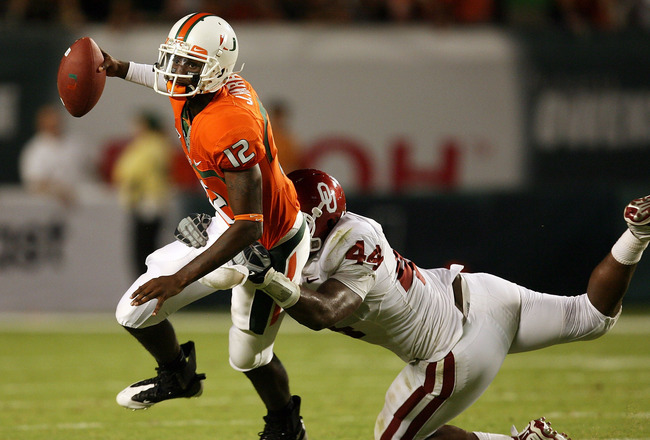 Doug Benc/Getty Images
After Jacory Harris' performance against Ohio State, it has become apparent that he is having trouble living up to all of the hype that surrounds him.
This game was by no means a blowout, but Harris threw four interceptions against the Buckeyes.
Harris has been high on many Heisman Trophy lists, but his ranking will surely drop after he failed to pull it out against Ohio State.
With several upsets already studding this college football season, Jacory Harris is not the only overrated player.
Here is a list of the top ten most overrated college football players in this 2010 season.
10. Andrew Luck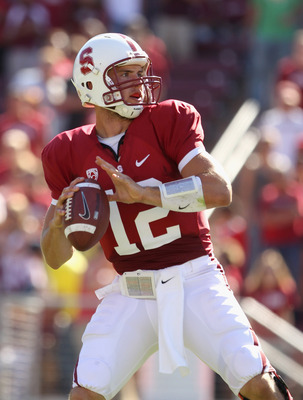 Ezra Shaw/Getty Images
Now, Andrew Luck is one heck of a quarterback, but his team doesn't play many opponents that provide much competition.
The only real talent in the Pac-10 exists at USC and Oregon.
It must be really tough for Luck to put up those impressive numbers against Washington State.
9. Cameron Newton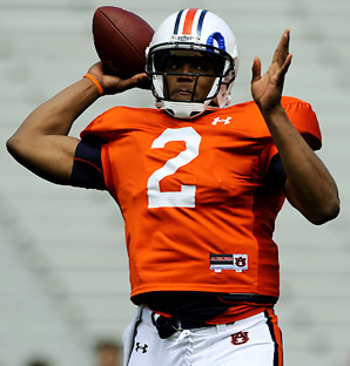 Even though Auburn defeated Mississippi State on Thursday night, the 17-14 score shows that this was definitely a battle between two great SEC defenses.
Auburn had to struggle to keep up with the Bulldogs, and Cam needs to step it up before we start putting his name on a Heisman.
8. Terrelle Pryor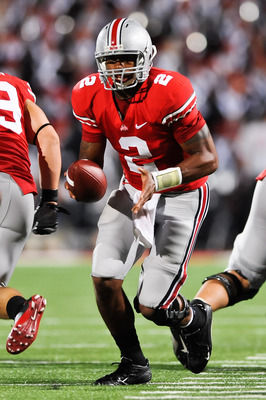 Jamie Sabau/Getty Images
Sorry, Buckeyes fans.
But you were probably thinking the same thing as Pryor missed receiver after receiver against Miami.
Luckily, Ohio State pulled out the win against the Hurricanes, but Pryor has quite a bit of work to do if the Buckeyes are going to make a national championship run.
7. Jake Locker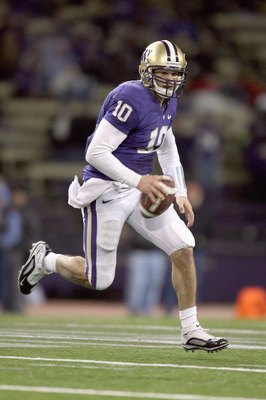 Otto Greule Jr/Getty Images
We've heard all of you Washington fans defend this guy, but his team is terrible.
Plus, Locker only had one game in which he threw for over 300 yards last season.
The lack of talent on his team is understandable, but Locker is the quarterback and the leader of this awful team.
6. Jaquizz Rodgers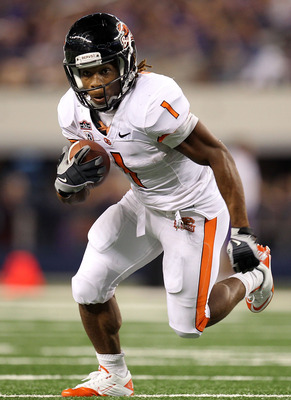 Ronald Martinez/Getty Images
Oregon State will have some tough opponents this year, and Rodgers will have to have a better performance against Boise State and Oregon if he wants to prove he's a star running back.
In the Beavers' loss to TCU, Rodgers only rushed for 75 yards and one touchdown on 18 carries.
Now TCU is ranked No. 4 in college football, but we have to wonder if Rodgers deserves all of this hype.
5. Mark Ingram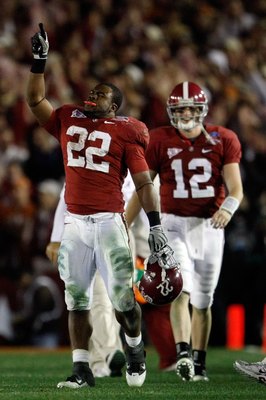 Jeff Gross/Getty Images
Even after Mark Ingram's injury and his absence in the Crimson Tide's opening game against San Jose State, people are still talking about him.
The Tide's game against No. 18 Penn State is currently in progress, and one thing is for sure:
With Trent Richardson at running back, Alabama's offense isn't missing Ingram.
4. Christian Ponder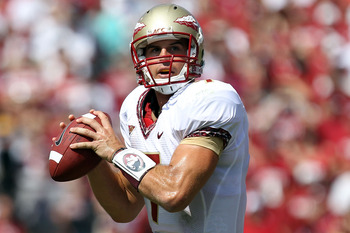 Ronald Martinez/Getty Images
Florida State's opening game against Samford ended in a blowout.
But that was Samford.
When Ponder tried to lead his Seminoles against a much higher-caliber team like Oklahoma, he got crushed.
3. Tyrod Taylor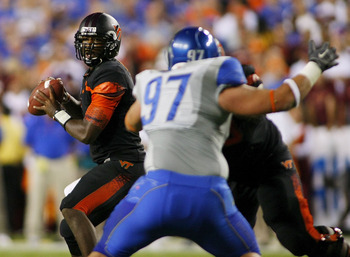 Geoff Burke/Getty Images
When Virginia Tech fell to Boise State on Monday, we all thought, "Oh, well maybe Boise State really is that good."
But today, Hokies were defeated by the James Madison Dukes.
And now we're all saying, "Nope. Virginia Tech really is that bad."
2. Jacory Harris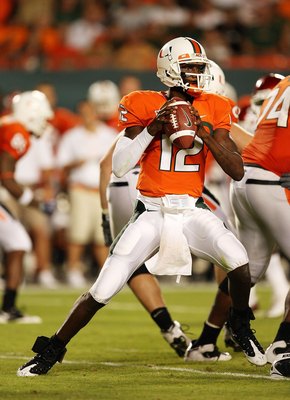 Doug Benc/Getty Images
Today, we learned two things about the Miami Hurricanes:
1. The Canes have really good special teams.
2. Jacory Harris is really awesome at throwing the ball...to the other team.
1. Boise State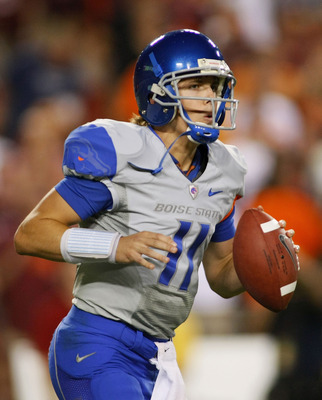 Geoff Burke/Getty Images
Boise State beat Virginia Tech.
Congratulations.
Until the Broncos defeat a team that hasn't lost to James Madison, we'll just assume that their entire team is overrated.
Keep Reading

Miami Hurricanes Football: Like this team?